New Minnie Mouse Vintage-Inspired Jewelry
A new jewelry set has arrived at Disney Springs featuring Minnie Mouse. This vintage-inspired collection features pearls and roses that are coral and red colored. I actually have a necklace that was my grandmother's that resembles this set, and it makes me happy to see this style represented by Minnie Mouse.
There is a necklace and matching bracelet in this set. The necklace is $24.99 and bracelet is $19.99 – which seem relatively affordable considering the stylish look of these pieces. We found this set at Disney Springs and it does not appear they are available online. This set would look great with this floral dress that debuted last year.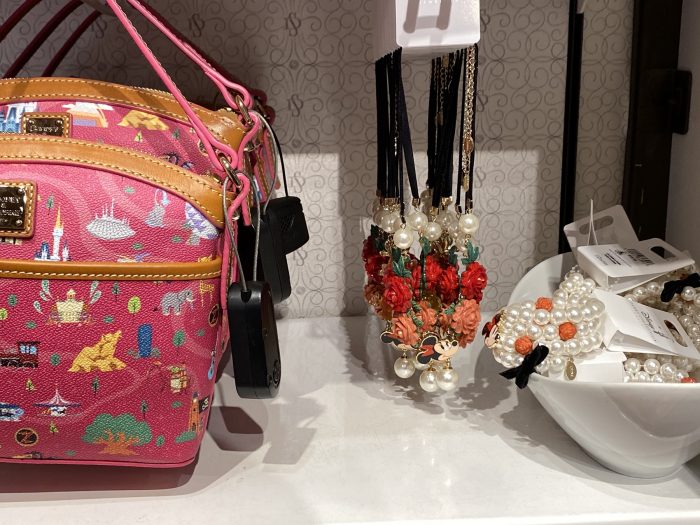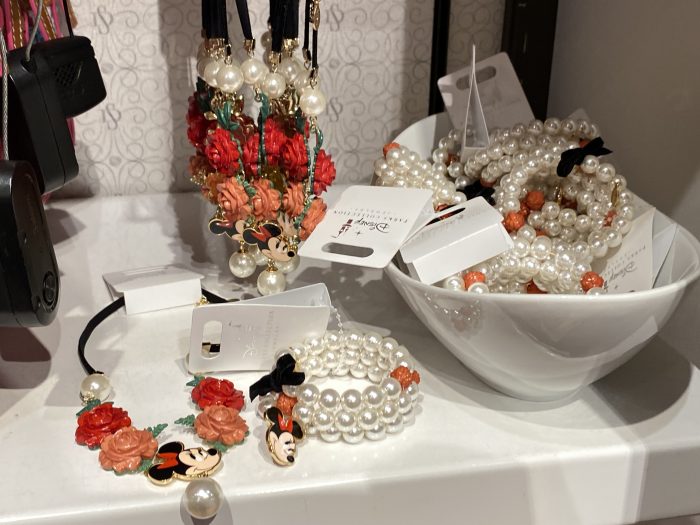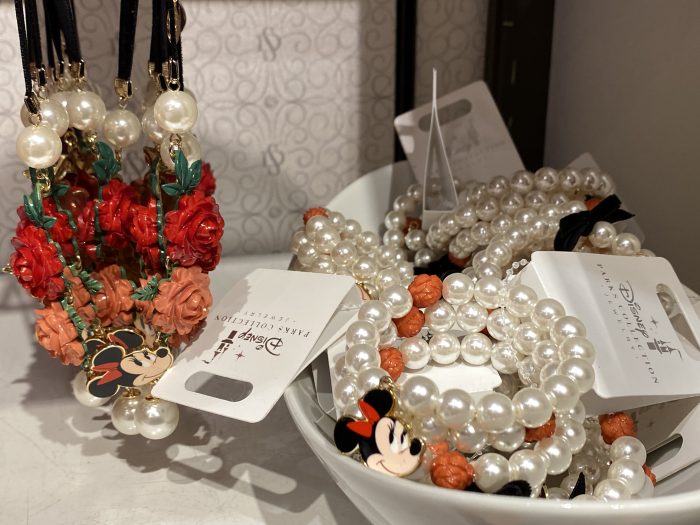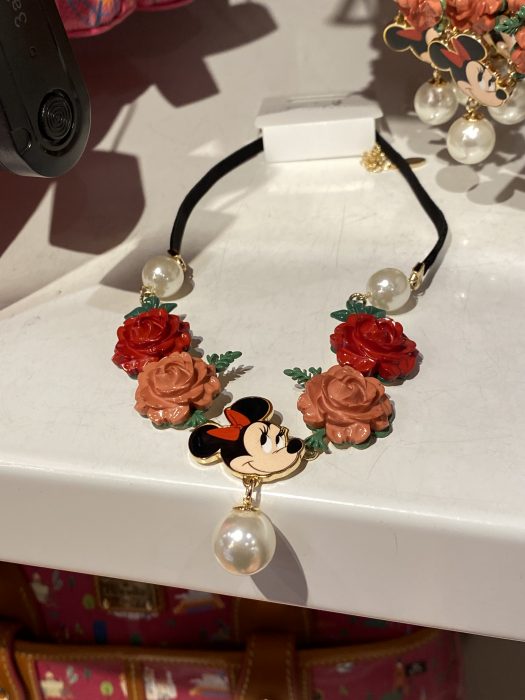 Would you wear this matching Minnie Mouse jewelry set?