Our Favorite Merchandise Splurges of 2020
Oh, Disney merchandise team! You have such good skills to separate us from our money each year. This year there were some real stand-out items that we couldn't wait to buy for our own homes. Here's our top picks from 2020 for merchandise splurges–things we didn't need, but still bought anyhow.
Space Mountain Cookie Jar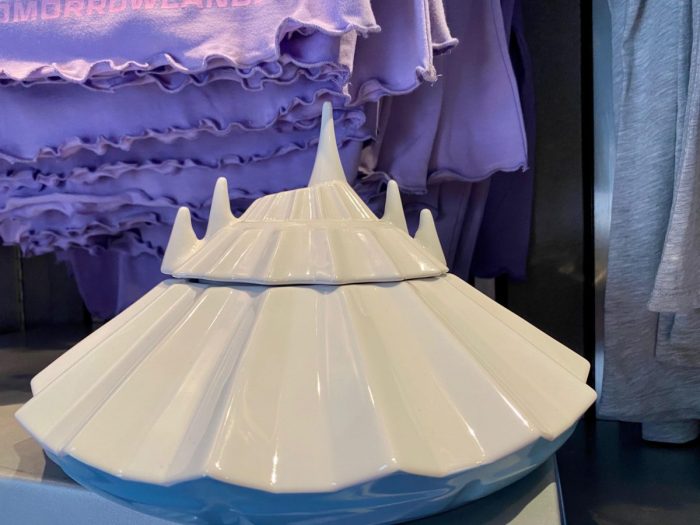 Confession time — I've never ridden Space Mountain because I don't do roller coasters. But because this is an iconic part of my husband's drive home from work (and because I'm as old as Space Mountain), I knew I had to have it for the kitchen. It's just plain cool, even though I may never use it as a cookie jar. It is part of a larger collection of 45th anniversary Space Mountain merchandise here, which is unusual because I'm pretty sure I'm still 29….
Ink and Paint Collection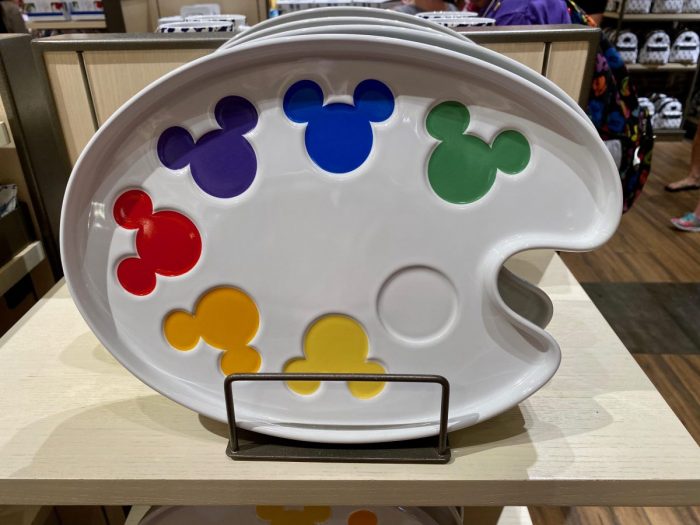 Every so often, Disney merchandise hits it out of the park — literally. Found all over Walt Disney World property, the Ink and Paint collection may be one of our favorite collections of merchandise yet. There were so many parts of it that brought about oohs and aahs. My daughter got a dress, I got a serving platter and some small ceramic jars for holding fuel rods and cords. There were aprons and pens and serving bowls and art supplies, and color your own backpacks. It just went on and on, and all of it was awesome! Want to see more? Here you go! 
Trader Sam's Mug Artwork Merchandise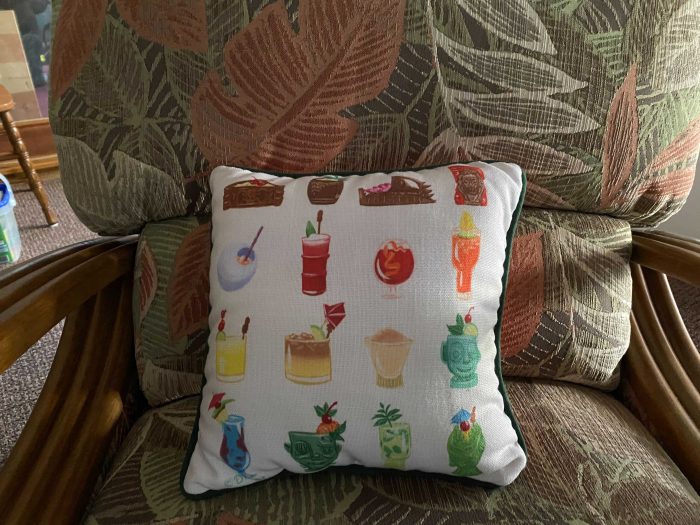 Fellow blogger Dani is a huge fan of the tiki bar motif, and so of course she's a major fan of Trader Sam's. So when a line of Trader Sam's tiki mug artwork merchandise came out, she knew she had to get something. Her splurge, the Trader Sam's Mug Throw Pillow, but you can see the rest of the collection here.
Did you have any merchandise that you splurged on at Walt Disney World or through shopDisney this year? Let us know in the comments.