PHOTOS – Disney Villains, Beauty and the Beast, and More Mickey Merch Arrives at Disneyland Resort
Welcome back to Disneyland Resort. In this post we'll take a look at some new merch that can be found at World of Disney in Downtown Disney. But first, a Red Car Trolley has once again returned to the front of Disney California Adventure. You can't go inside, but the outside makes for a great photo op.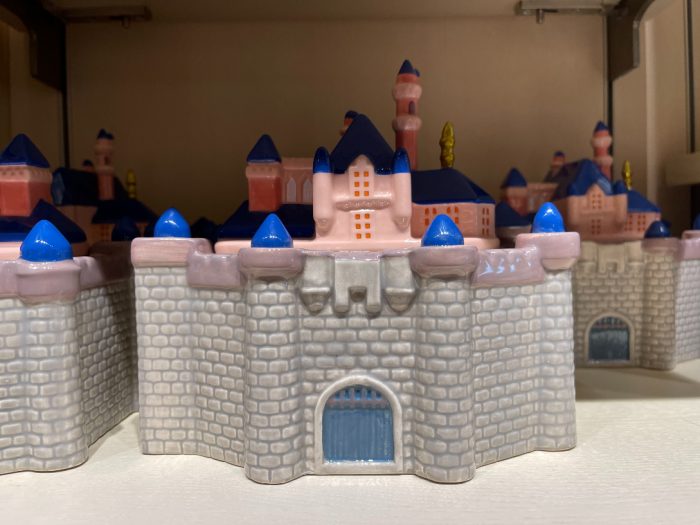 Starting off with this Sleeping Beauty Castle cookie jar that showed up a couple of weeks ago. Do people still use cookie jars? I sure hope so.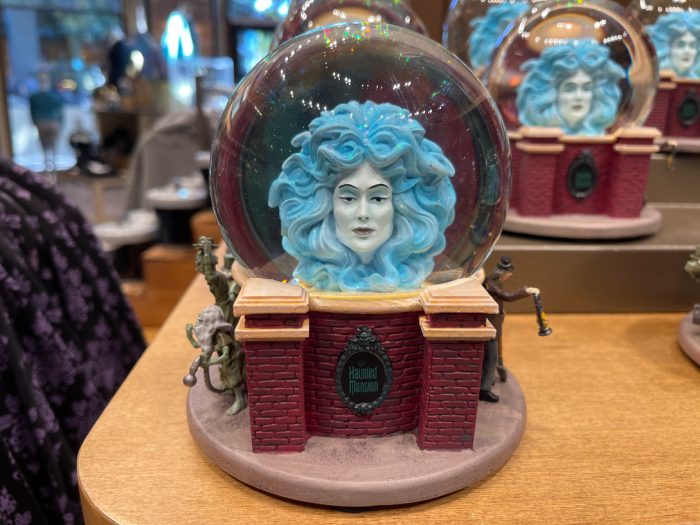 This Madame Leota/Haunted Mansion snow globe also appeared recently and as you can tell it's pretty fantastic.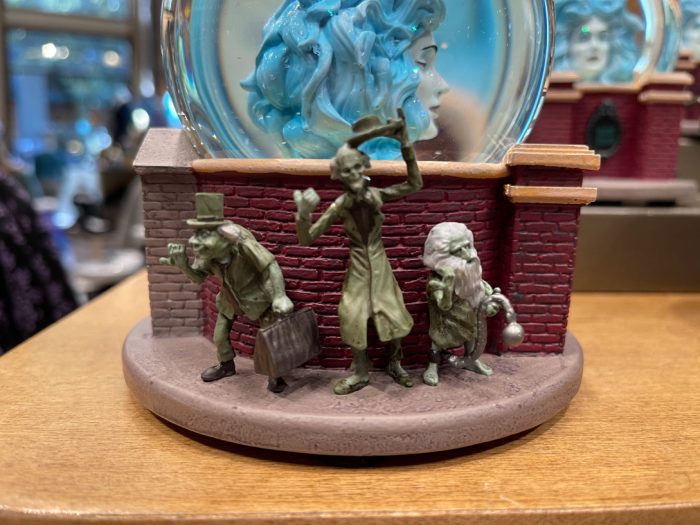 One side features the hitchhiking ghosts.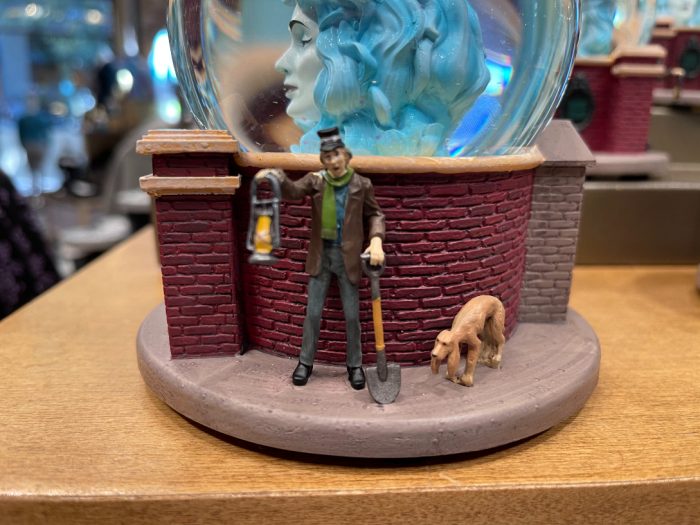 While the other has the Mansion's famous caretaker and his faithful dog.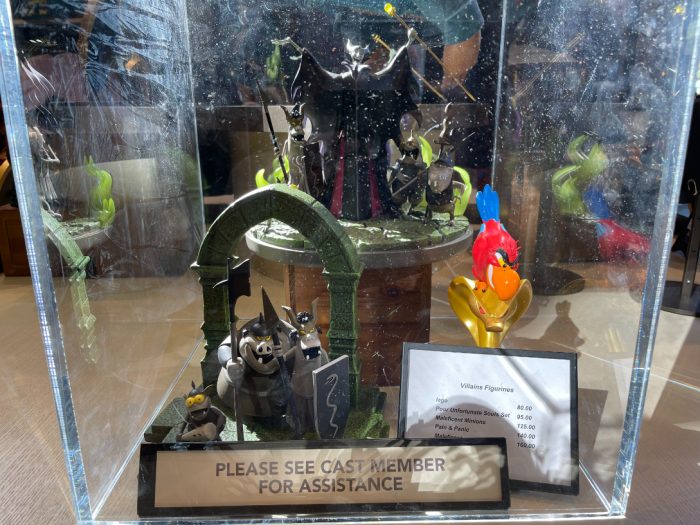 Some iconic Disney villains have received some pretty cool collectables. Here's Maleficent, Maleficent's minions, and Iago.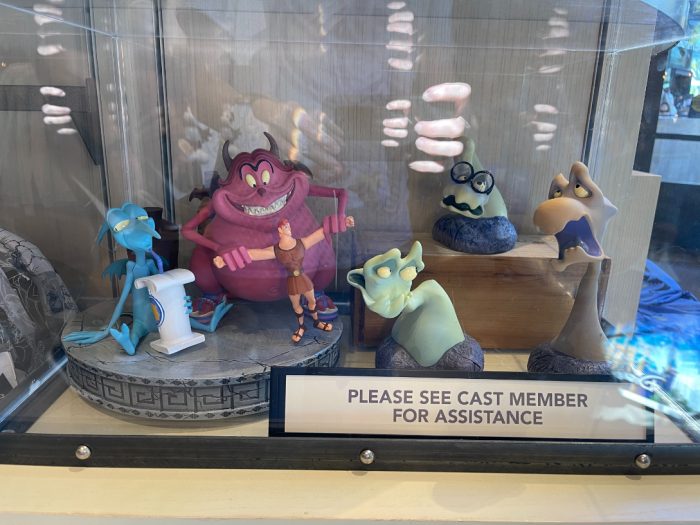 Pain & Panic from Hercules get their own statue, as well as a rare sighting of the Poor Unfortunate Souls from The Little Mermaid. You don't see merchandise featuring them very often.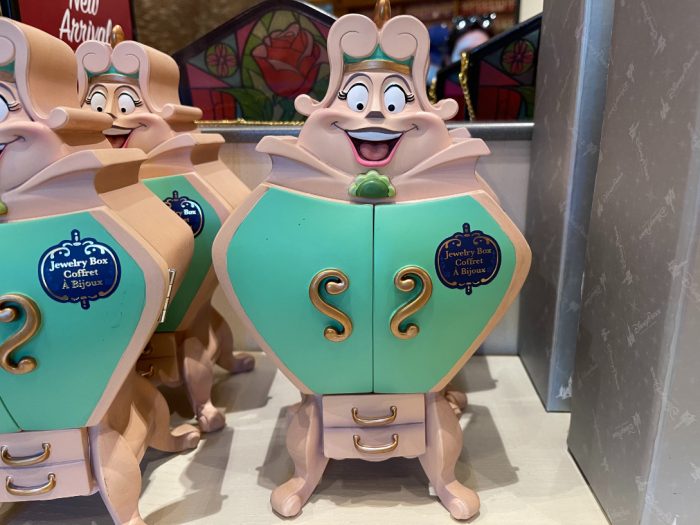 Beauty and the Beast fans have a lot of new items be excited about. Here's Wardrobe. Open her up and she's a jewelry box.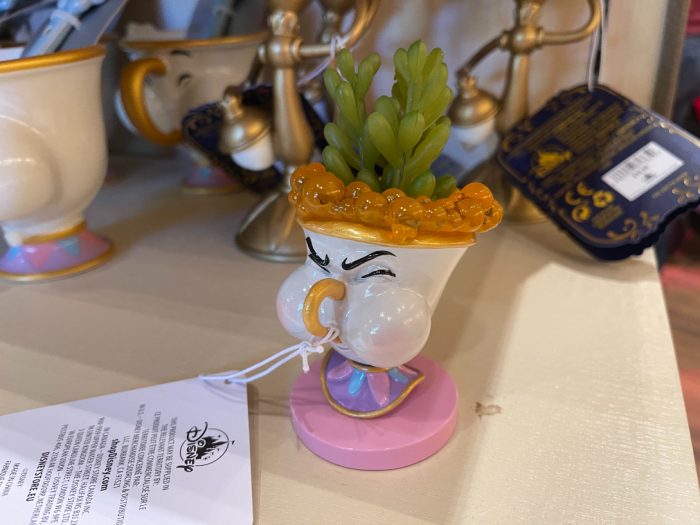 I'm not sure what functional purpose this Chip item has. As far as I can tell it's a fake plant but correct me if I'm wrong.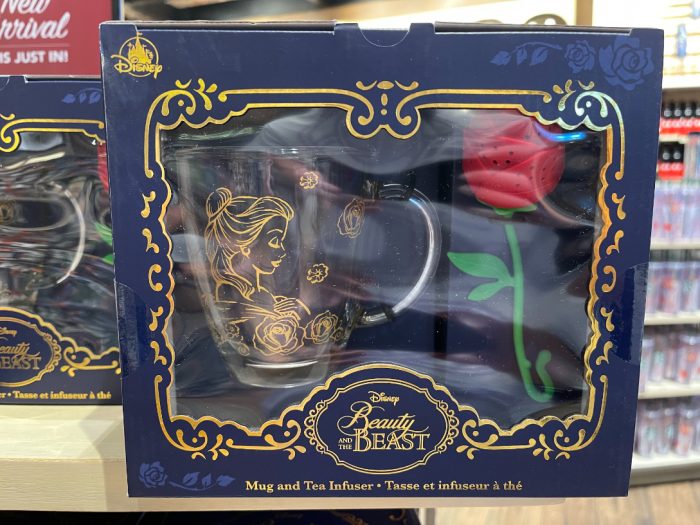 This mug includes a tea infuser shaped like the film's red rose. Fancy!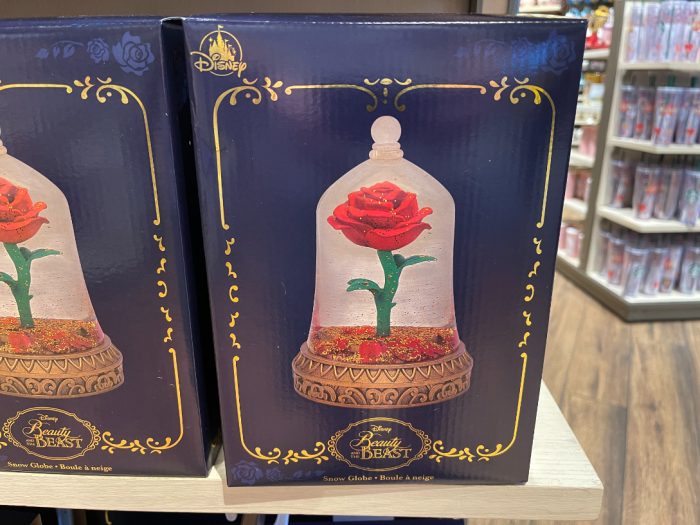 This red rose snow globe thing was unfortunately not on display outside of its box, but it looks like it would be pretty nice.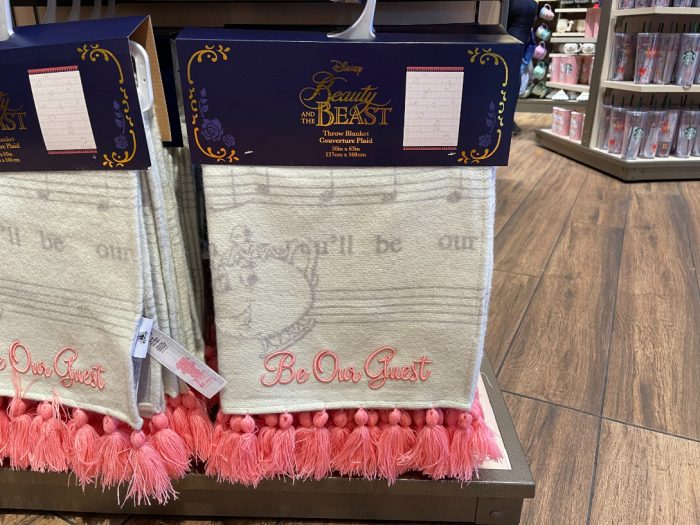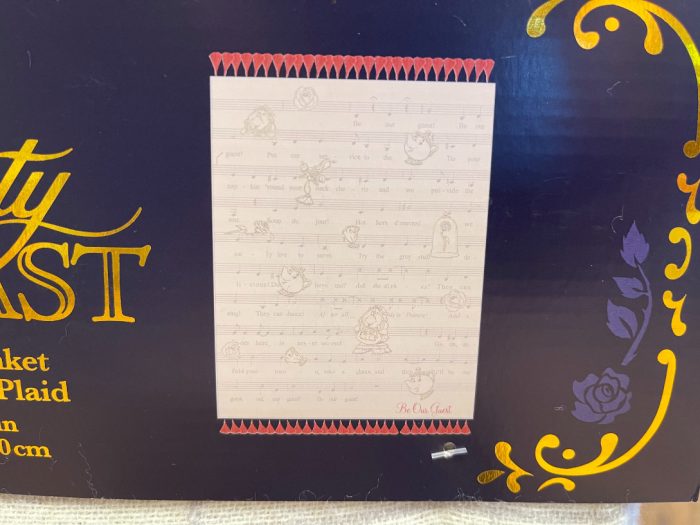 Here's a throw blanket that looks like a music sheet for Be Our Guest. Clever.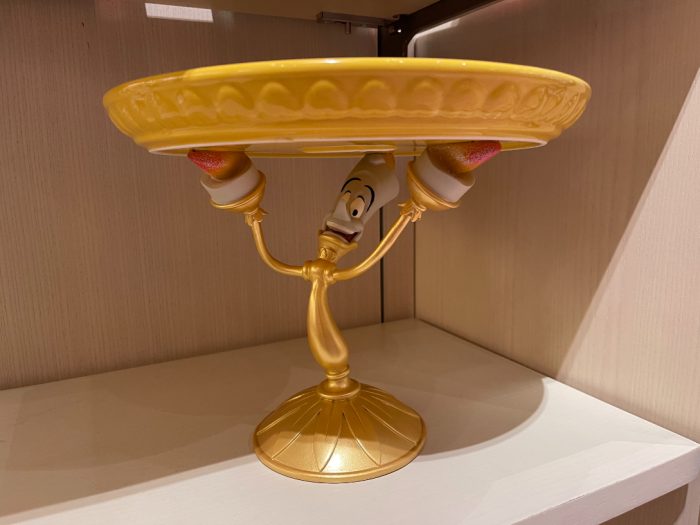 Lumiere helpfully holding up this plate for you.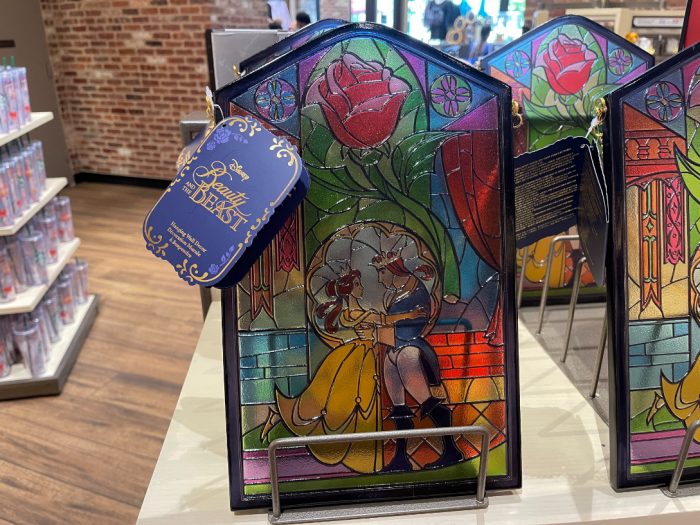 Here's a very nice stained glass hanging decoration.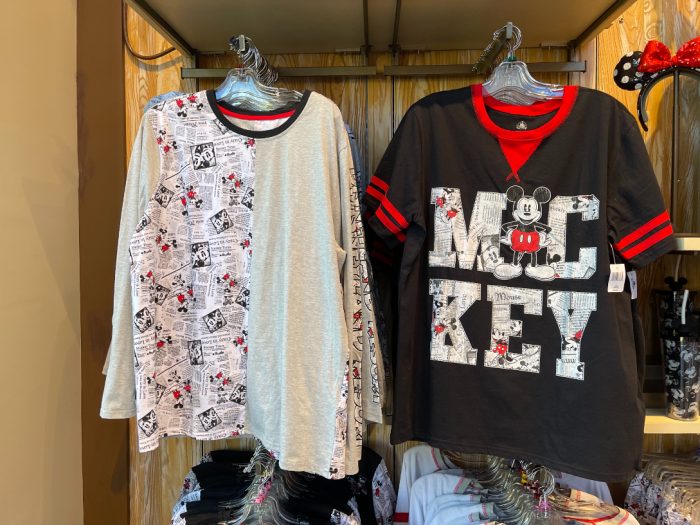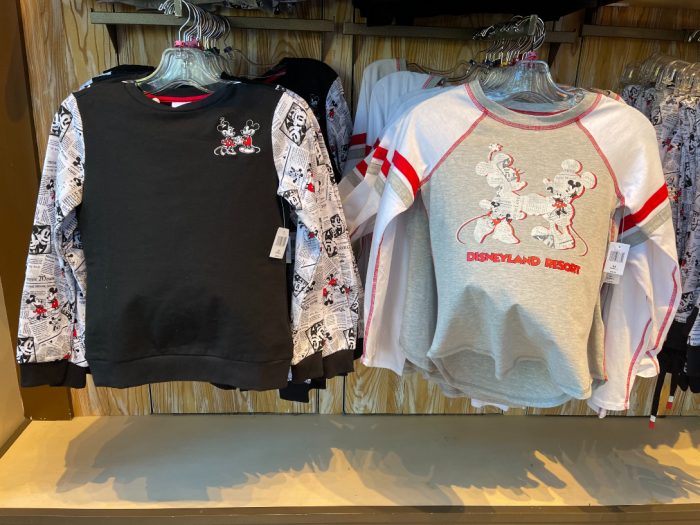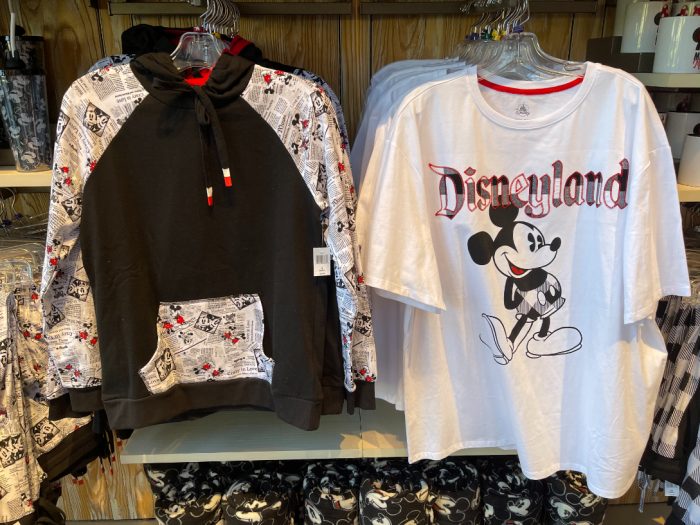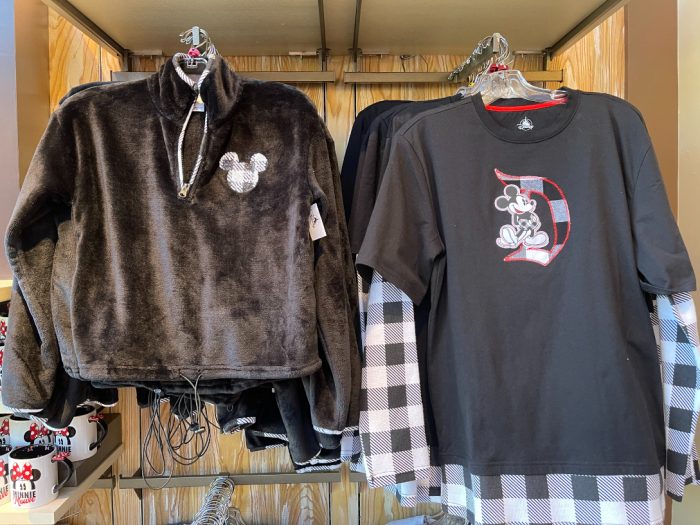 More cozy looking Mickey Mouse and Disneyland clothing items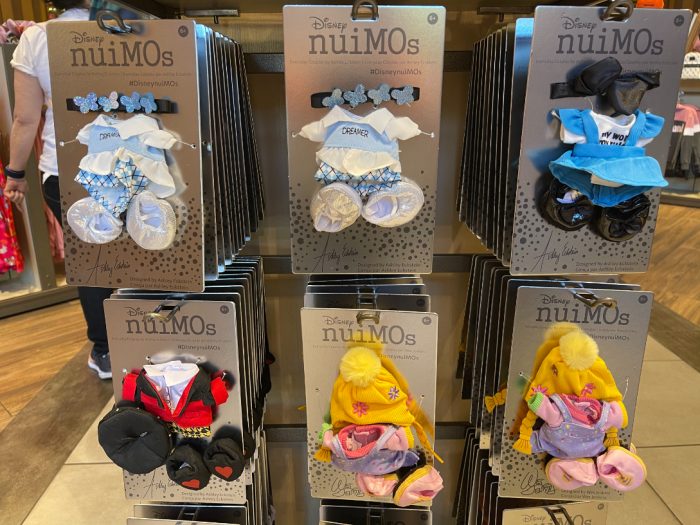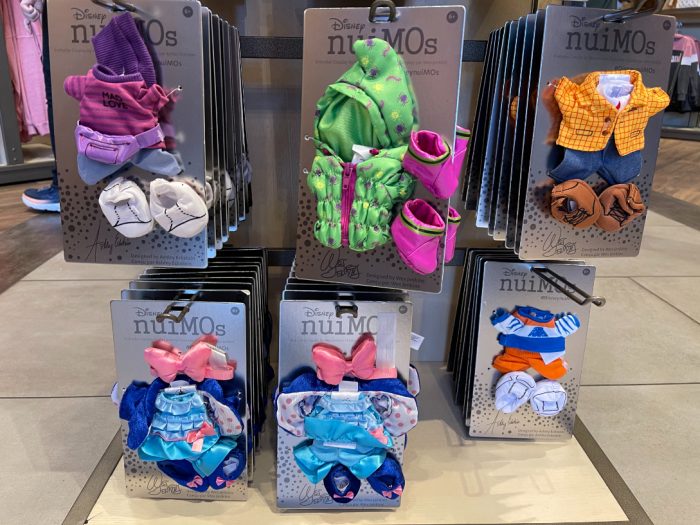 Even more nuiMOs outfits. They're really pumping these things out.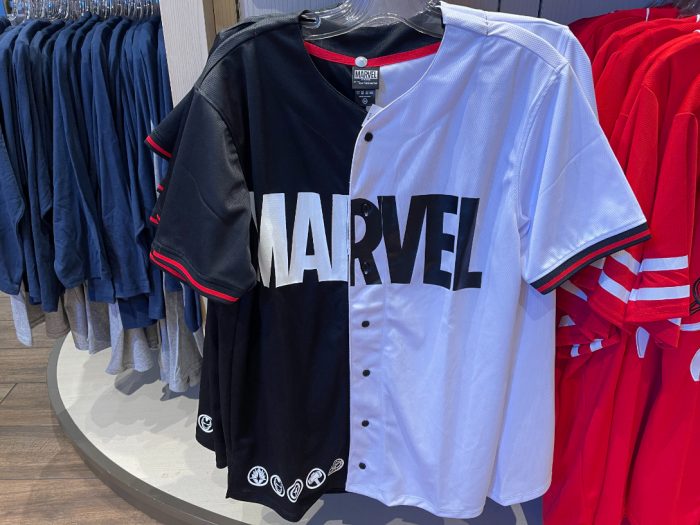 For all you Marvel fans out there, pretend your on a real cool super heroes team with this baseball jersey.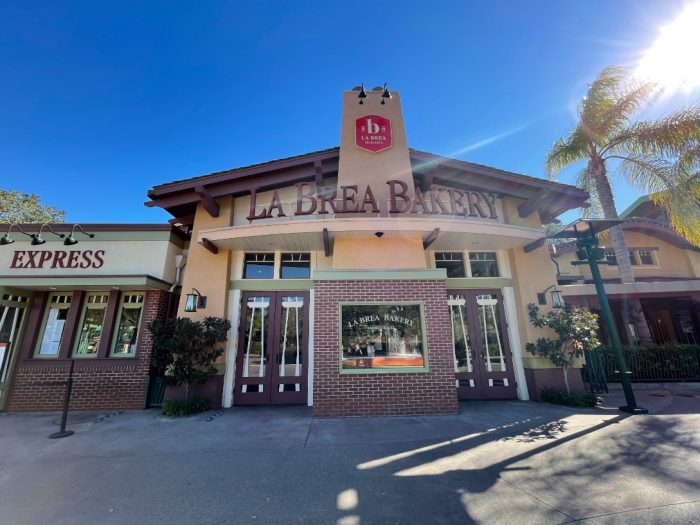 One more thing before we wrap it up. La Brea Bakery in Downtown Disney has reopened for dining in their outdoor patio section.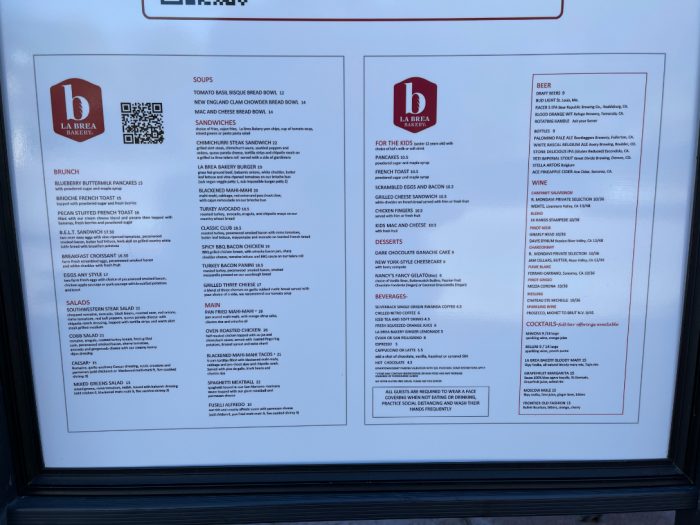 Here's a look at their current menu.
See anything you want to pick up? Who's your favorite Disney villain? Let me know in the comments below.