PHOTOS – The Gorgeous Holiday Decorations of Wilderness Lodge Are Here
One of the best resorts this time of year is Disney's Wilderness Lodge. Even when the temperature outside is in the 80 degrees Fahrenheit range, Wilderness Lodge makes it feel like a glorious winter's day. Even when it isn't the holiday season this Deluxe resort in the Magic Kingdom area is one of the best. This time of year Wilderness Lodge absolutely shines, and we are so pleased to see the return of its holiday decorations.
This year is a little sad as the new gingerbread cabin that debuted last year is not returning. Still, all our favorite holiday decorations are in place. The massive, towering tree stands proud in the center of the lobby. The Christmas tree in Wilderness Lodge is special because it is decorated with woodsy, rustic adornments including antlers and teepees.
The fireplace in the corner of the lobby resembles the layers of stone and rock in the Grand Canyon and beckons guests to relax in the rocking chairs and gaze into the dancing fire. A babbling creek starts in the lobby and winds its way outside to become a roaring waterfall near the pool. Garland adorns the little bridge over the creek in the lobby.
When viewing this beautiful decorations make sure to head outside towards the Boulder Ridge Villas, the original Disney Vacation Club Villas at this resort. The walkway to this building is decorated with garlands. And the small lobby of the Boulder Ridge building is decorated as well.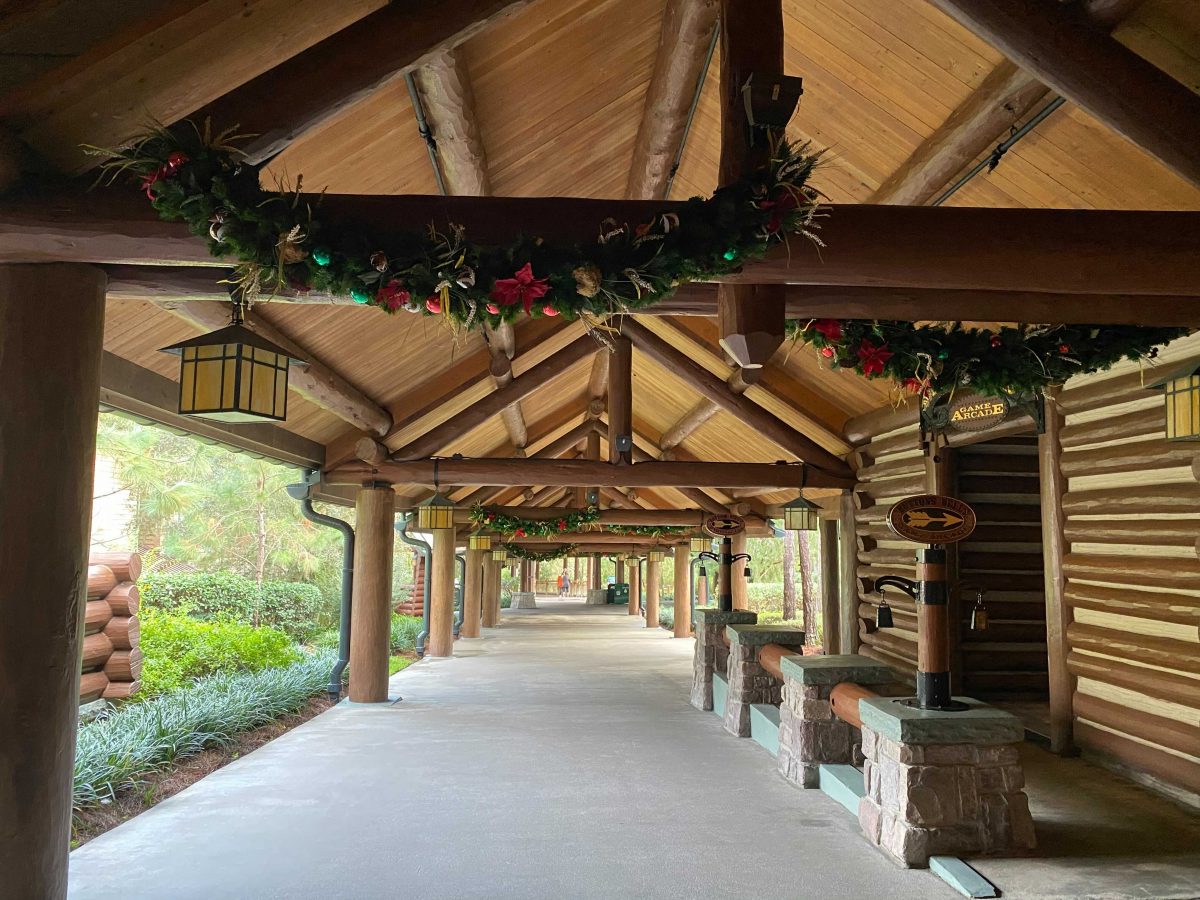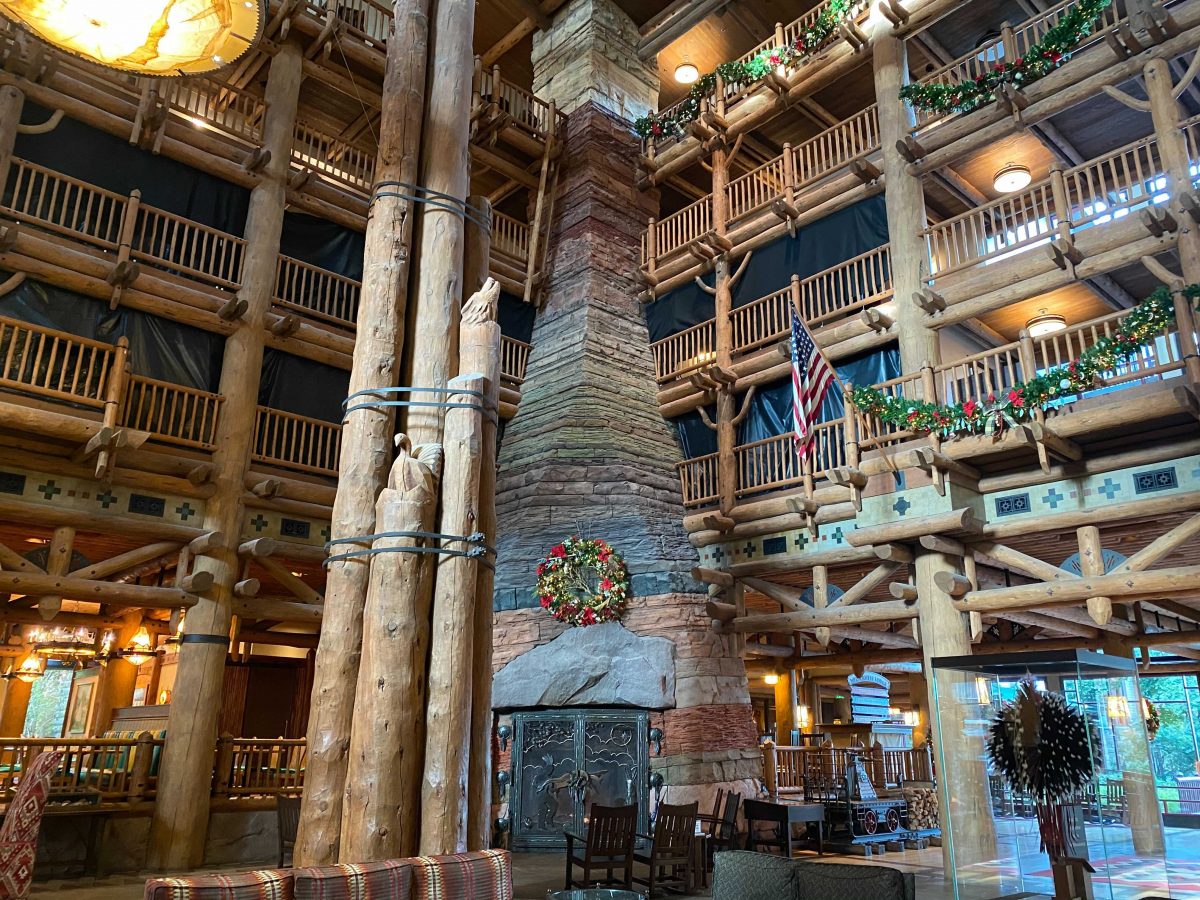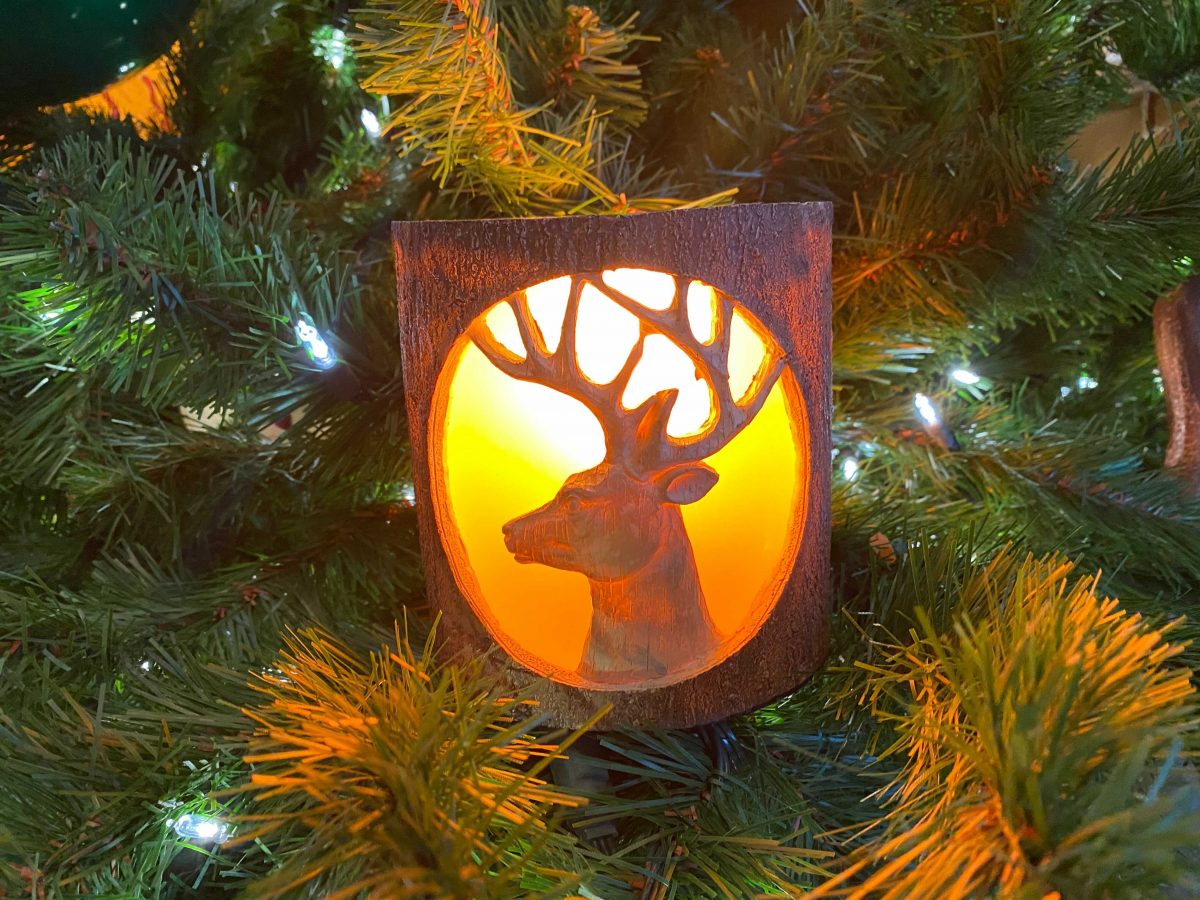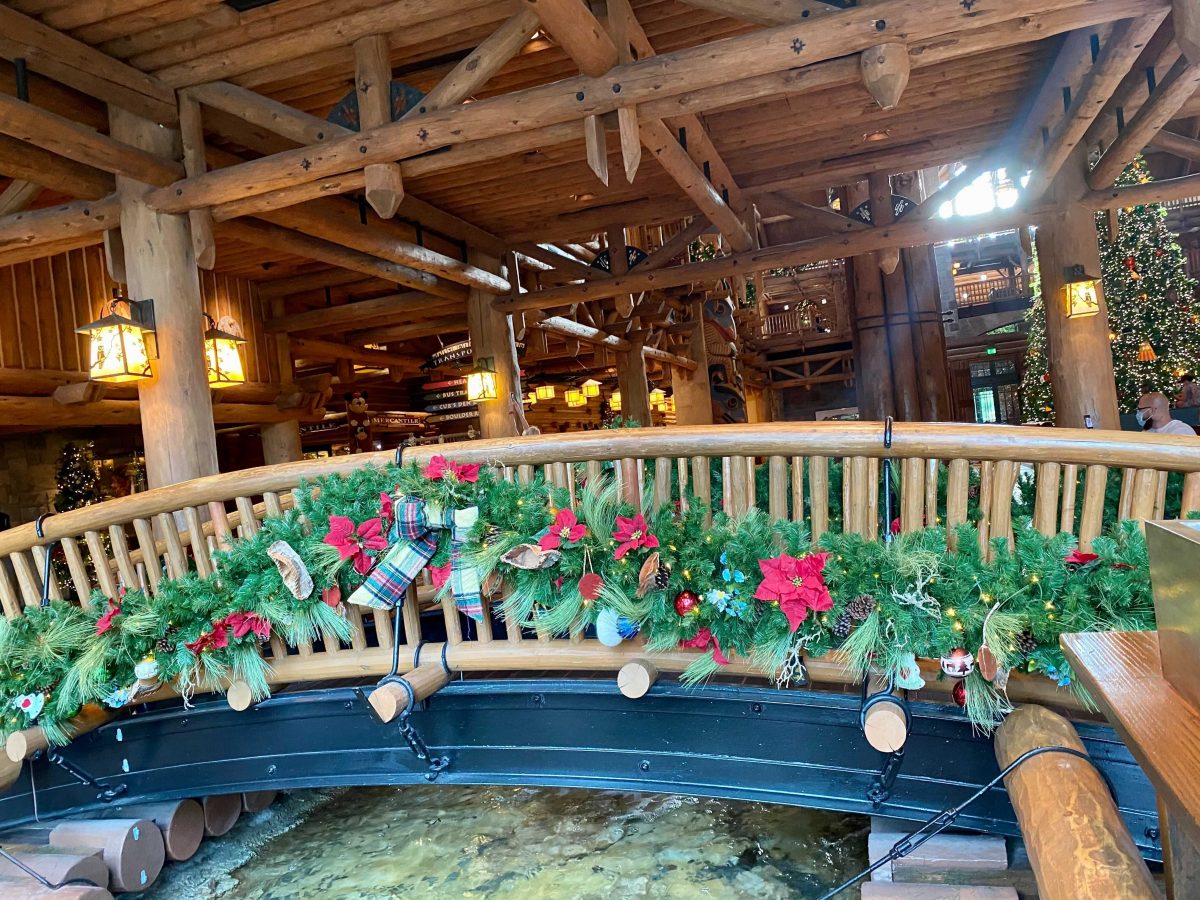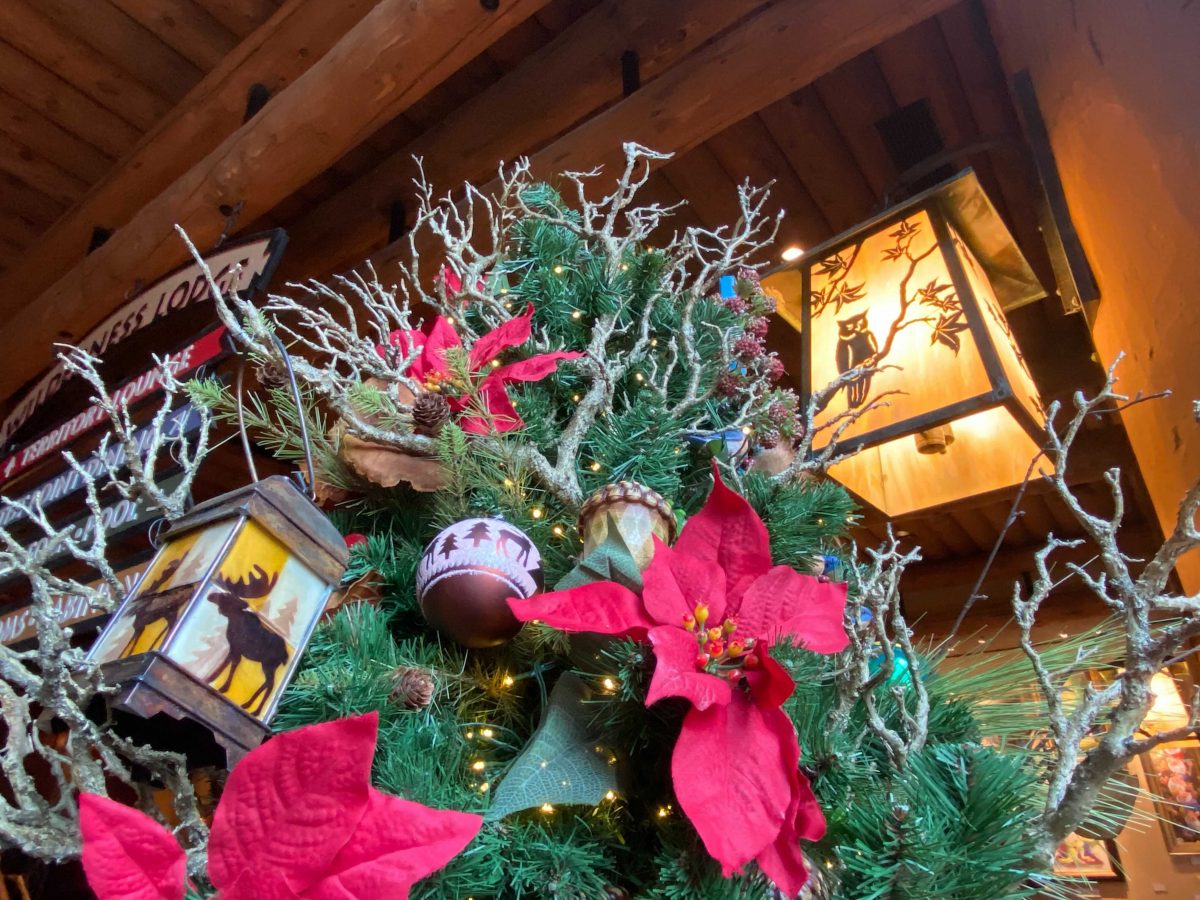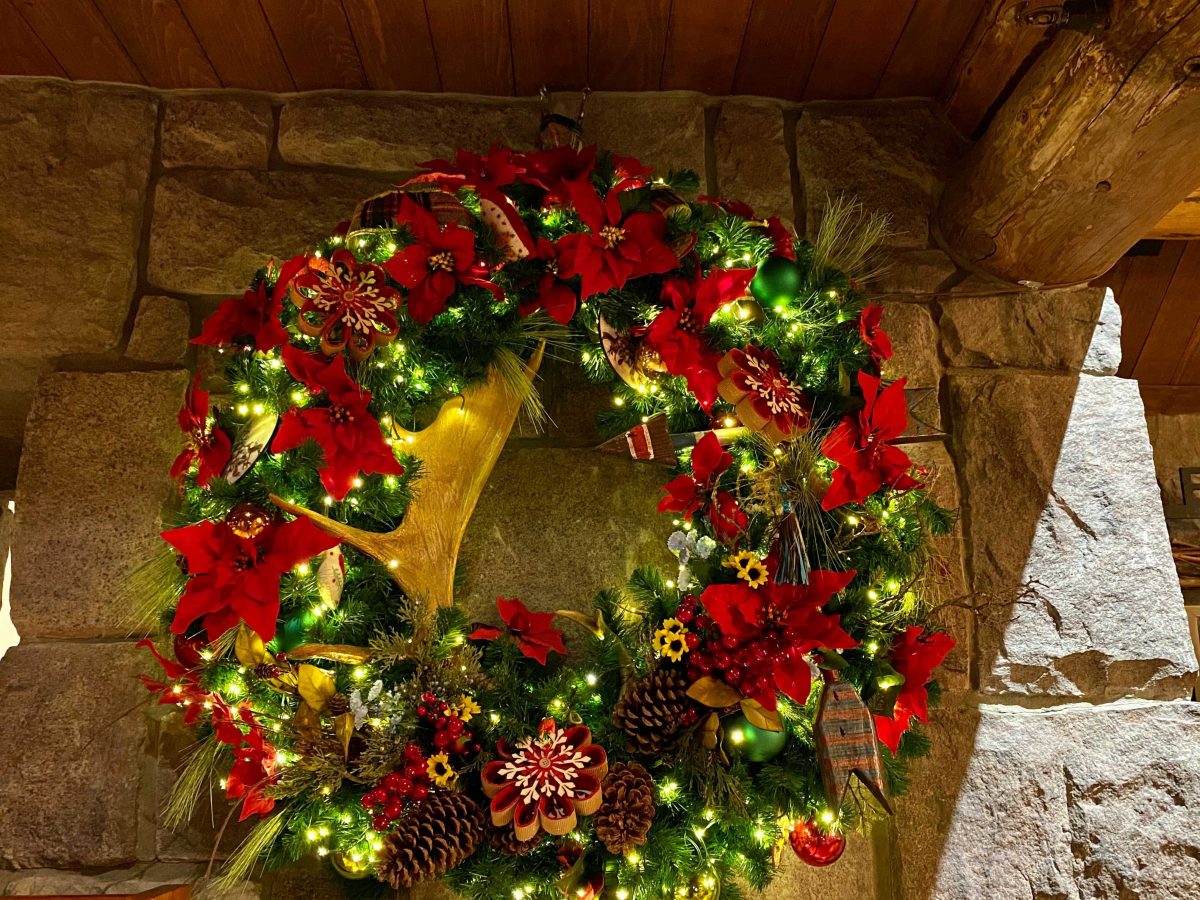 If the weather is pleasant, I emplore you to have a bite to eat and a drink at Geyser Point Bar and Grill, along the shore of Bay Lake. Not only is it one of my favorite spots at Walt Disney World, our readers have given it a 96% thumbs up rating. Geyser Point is ranked number 4 out of 107 similar dining options at Walt Disney World. You can view listings and ratings for all Walt Disney World dining locations on our site and in our Lines app.
Have you ever visit Wilderness Lodge to see the holiday decorations? What's your favorite Disney resort during the holidays?