Priceline Express Deals: Caribbean Beach in November
Anyone here sick of deals yet? I didn't think so.
If you are hoping to catch a good deal in November, I have some more good news for you. You can still find deals at the Dolphin or use a little bit of technique to squeeze some Yacht Club deals out of Priceline.
Even better news is that as of this weekend, some nice $139 Caribbean Beach deals dropped as well!
I have to say, I love Caribbean Beach and now that the Skyliner is there I'm especially looking forward to staying there again at some point.
If you are lucky, you may also find some Art of Animation deals on select days, but they seem to have gotten the Halloween spirit and ghosted away. These deals were mostly in the $197 to $233 range, which leads me to believe that they were for suite rooms. Since deals on Priceline Express sometimes ghost away only to reappear later, I'll just mention them quickly here and include them on my calendar below in case they come back.
Back to the Caribbean Beach deals, you'll be happy to hear they run through the entire month and offer a significant savings over all of the other rates I could find.
As you can see below, even with an additional fee tacked onto the area room taxes, the Priceline Express deal is rivaled only by the current Annual Pass discount (if you have one), and even there the Express Deal would save you $24.39 per night.

(Note: the cheapest Regular non-hidden Priceline deal available to book was for Water view, so that difference is likely higher than it would be for a standard room.)
Spotting these Caribbean Beach deals is fairly straightforward: it is currently the only 3.5-star 8-guest rated resort in Bonnet Creek with a review count in the 300s. (321 to be exact.) The other 3.5-star resorts in that area are Coronado Springs with 495 reviews and Wyndham Bonnet Creek with a mere 21 reviews. Below are examples of Caribbean Beach in both hidden and regular deals.


Mobile App Weirdness Alert
Adding in a quick update to this info, ex-post-facto: If anyone is trying to book using one of the mobile apps, Priceline seems to be doing the same thing they did with the last set of drops: on mobile apps you will see the Caribbean Beach deals in results, but get a "Sorry! No Longer Available!" message when trying to book them. However, the deals are all bookable if you visit Priceline Express in a desktop browser.
The Usual Caveats
Before I post the full calendar of deals I'd like to add a few of the usual reminders: Priceline Express deals are non-refundable, so do your homework and take your time if you need to. Also, technically Express Deals only guarantee room for 2 people. However, because the vast majority of Disney resort rooms sleep 4, that is really not an issue. Once you book with 2 people you can try giving Priceline and/or Disney Wholesale a call to add more people to the room.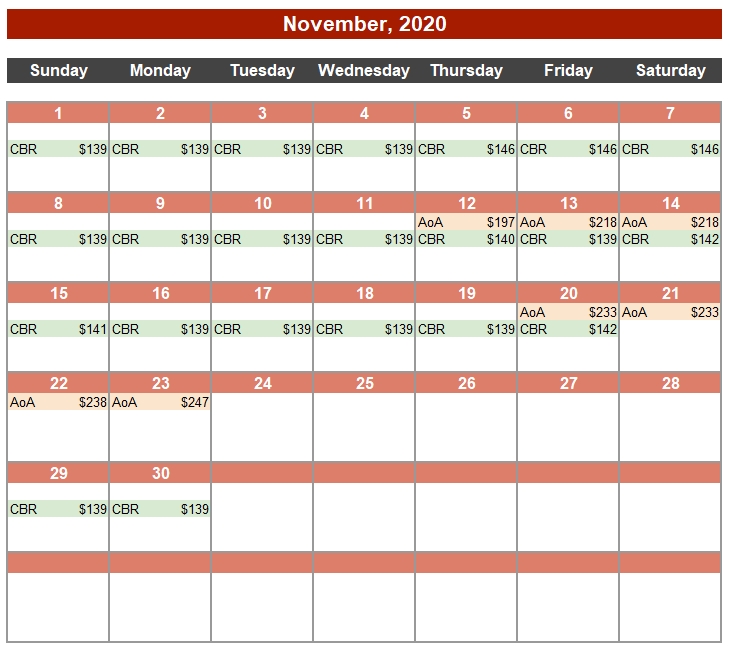 If you were able to book one of these rooms or just have a question about finding deals on Priceline Express, please let us know in the comments!