Priceline Express Deals: A More Animated September
As many continue to hold their breath watching Hurricane Dorian's path, I'm sure some people have begun to try reorganizing their plans to avoid the extreme weather.
My family had to cancel the second leg of our own trip because we were concerned with gas supplies and the possibility of driving back north from Miami to New York through tropical storm-force winds.
So, for anyone else who changed their plans for this week and would like to try to schedule something new a few weeks out, there's a little bit of good news: most of the Coronado Springs deals released previously are still out on Priceline Express. As an added plus there's a a few new days of Art of Animation out there for $82 per night.
The calendar below shows all of the deals we've found right now. If you are new to finding Priceline Express deals, you may want to read back through our earlier blog posts. Good luck to all!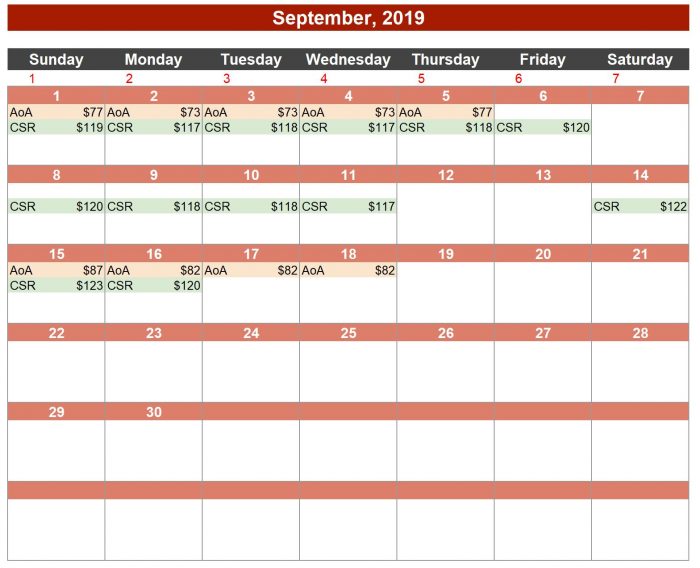 If you were able to find a good deal in September let us know in the comments!