Priceline Express Deals: Sailing Into the New Year
It seems like just a few days ago I blogged about the deluge of deals that had arrived.  That's because it was!
If you recall, Express Deals appeared all the way out to next Thanksgiving. You may also recall that each of you readers promised to buy me a Mickey Bar. (Hey, it might work!)
Sadly, soon after deals were dropped, Priceline pulled most of them back so that the ones currently available only run until the first week of March.
Happily, the deals do seem to be shifting around a bit and some very interesting new ones have appeared for Animal Kingdom Lodge and Yacht Club. (Boy, I'd love to stay at the Yacht Club. I'd even buy myself a skippers hat.)
Below are calendars for January and February that contain just these deals. There are still deals for other resorts out there, but you can still see the ones I found in last week's January Deluge post.
Some Notes
As is often the case: some of the deals shown may require you to search for multiple days at once, or even a particular window of days for them to appear.
You will see some days of lower-priced deals followed by higher-priced ones. (See the Animal Kingdom Lodge deals for the week starting January 12, for example.)
The prices I recorded in these calendars are for blocks of days – many of them do not appear in single day searches. So, be aware the prices are averages and depend on where in the week you start your search.
I know that not all of the deals shown are low-priced, but I have included any that fall near better deals to help people get a better picture of what is out there.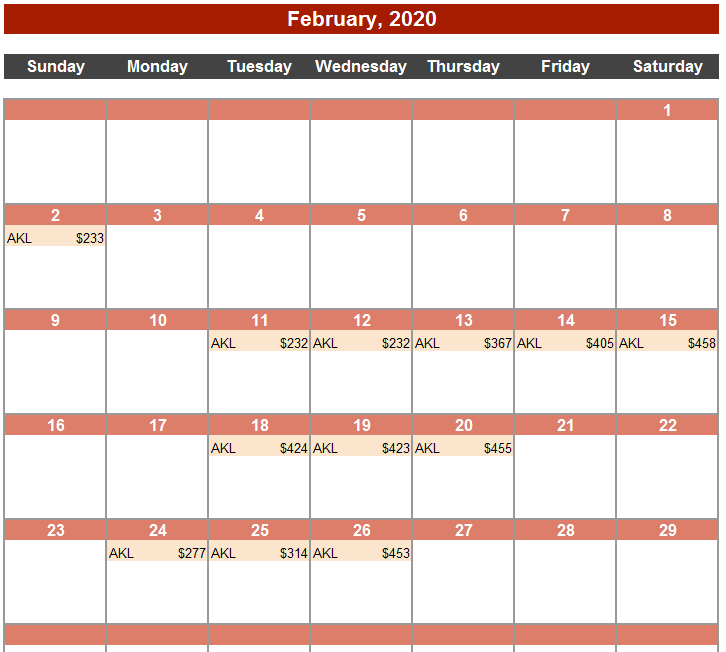 Let us know in the comments if any of these deals are causing you to set sail on a trip! And also let me know if you find any good deals on skipper hats.