Quick Update: Remy's Ratatouille Adventure Exterior Continues To Take Shape
Epcot is undergoing a massive transformation, which includes the expansion of the France Pavilion in World Showcase. A trackless ride, Remy's Ratatouille Adventure, is coming. This ride is essentially a clone of an existing attraction at the Walt Disney Studios Park at Disneyland Paris Resort.
We believe this ride will incorporate the same ride system as the Paris attraction, including the use of 3-D films shown on room-size screens with large, detailed, ride-through sets. You can learn more here.
By taking a ride on the Disney Skyliner from Disney's Hollywood Studios to Epcot our fearless field team was able to capture some quick photos. You can see the exterior facade is nearly complete and the Gusteau's sign is installed. I love the little details like the crocked chimneys, and the construction worker sitting on the roof too. I personally cannot wait for this attraction to open. Ratatouille is one of my favorite Pixar movies, and I adore the France Pavilion. C'est magnifique!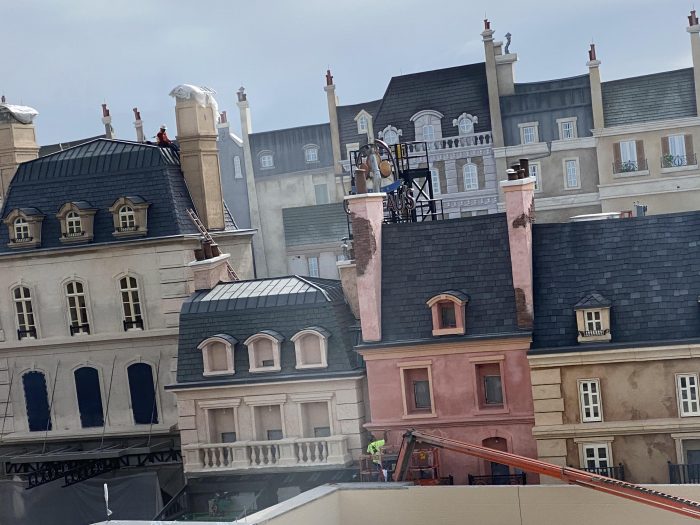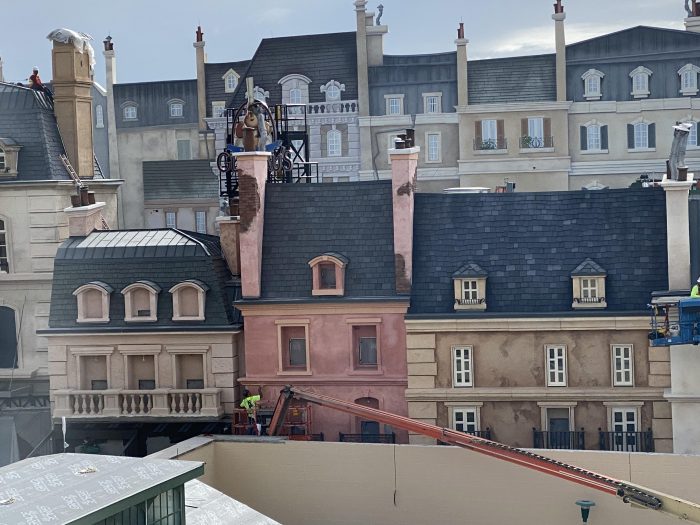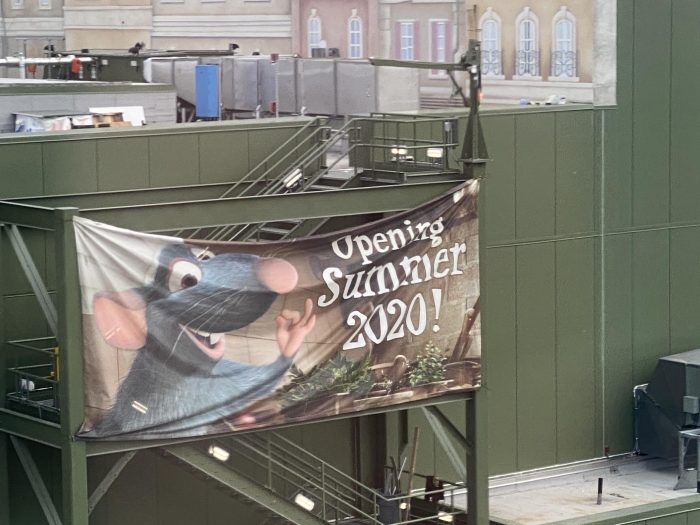 Are you excited for this new attraction?