Recent Changes to Kilimanjaro Safaris Bring Modern Touches
One of the most loved Walt Disney World attractions is Kilimanjaro Safaris. It is the longest ride on Disney property, and it is never the same experience twice. But another great feature of this attraction is it is easily updated. Over the last few months there's been some changes to the attraction which bring it up to date.
Any diehard Disney fans are sure to notice the new queue and preshow video. The queue and preshow video has long featured two characters that were once part of the attraction's storyline. Warden Wilson Mutua and researcher Catherine Jobson were part of the attraction's heavily themed original storyline. The attraction has evolved over the years and Warden Wilson and Ms. Jobson stuck around on the ride's audio system for quite some time even after the poacher scene finale was removed. But in recent years both characters disappeared from the ride itself, while still remaining in the preshow video.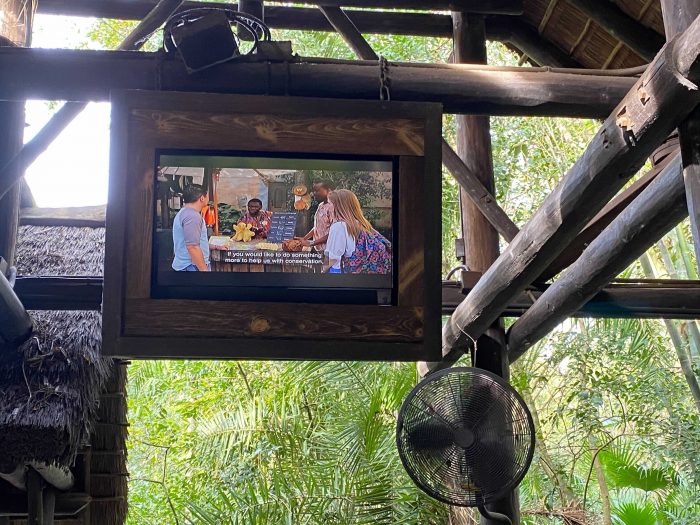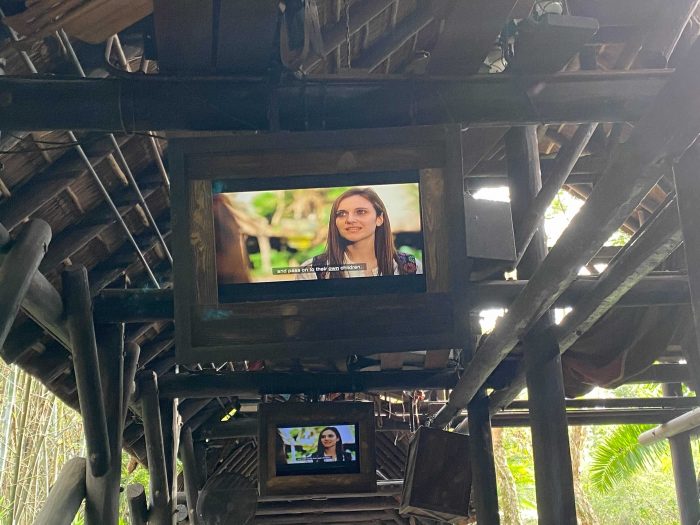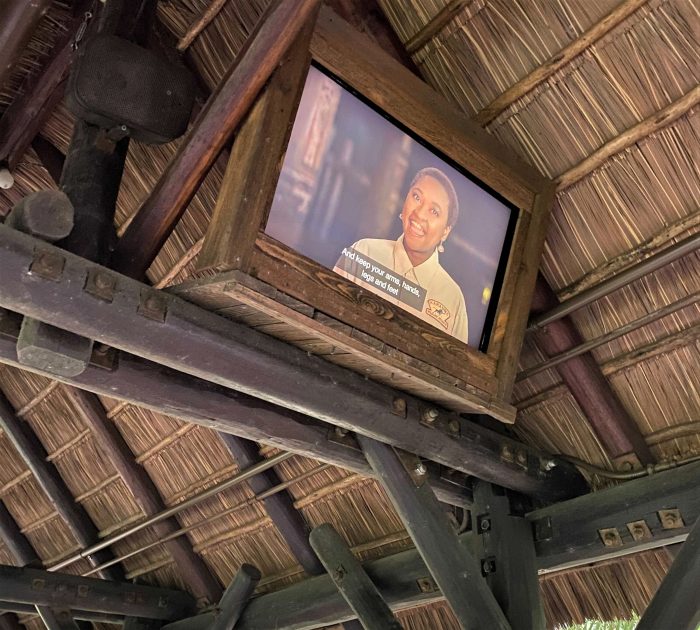 Now the preshow video is more vibrant with all new footage, and a new hostess. This video is significantly different in that reduces the emphasis on the Harambe Wildlife Reserve, and expands the story to the village of Harambe itself. It encourages guests to continue their journey after the safari and explore the village. This is the first time the attraction's video has acknowledged the rest of the land in such a way.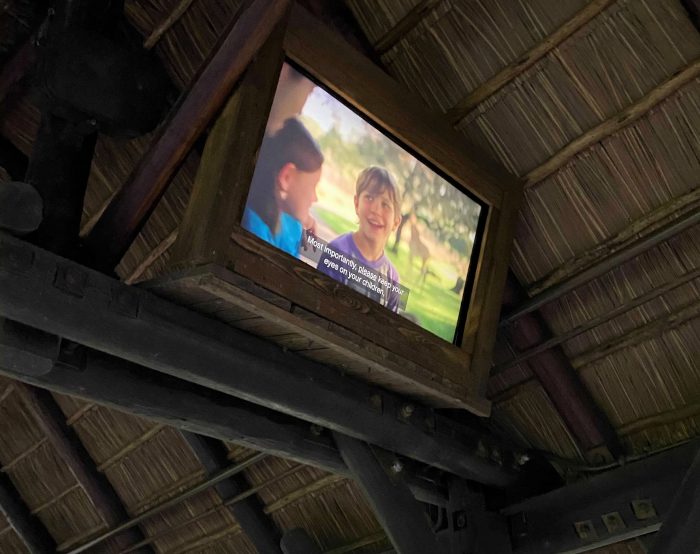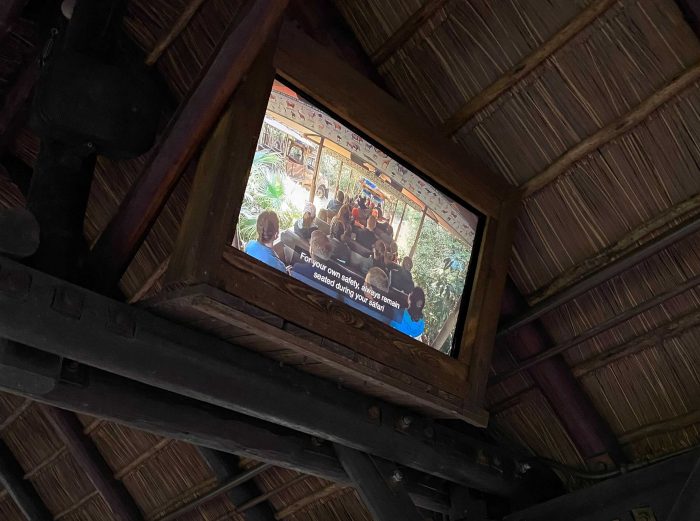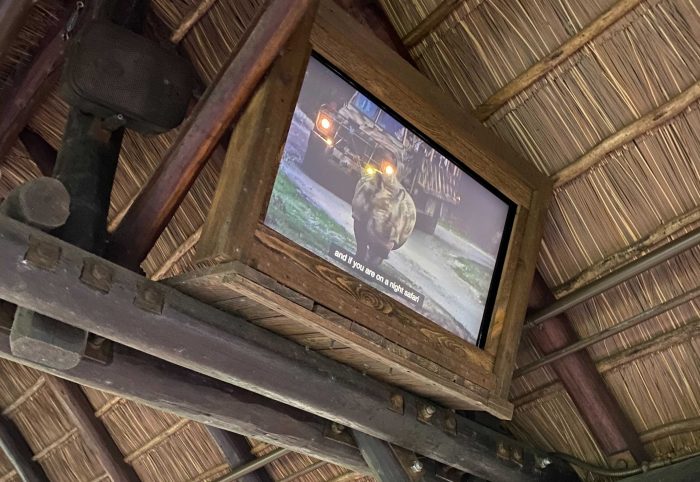 As you approach the loading area the video changes to acknowledge the ride itself. This is the first time the preshow video actually shows the ride. The safety precautions used to be reviewed over very rough audio just before getting on the vehicle. Let me tell you, as someone who worked at Kilimanjaro Safaris for a short bit, that audio announcement was completely ineffective. It makes me happy to see the video footage which reviews the loading procedures and the ride conditions. Hopefully this has helped alleviate confusion on how to actually board the vehicle.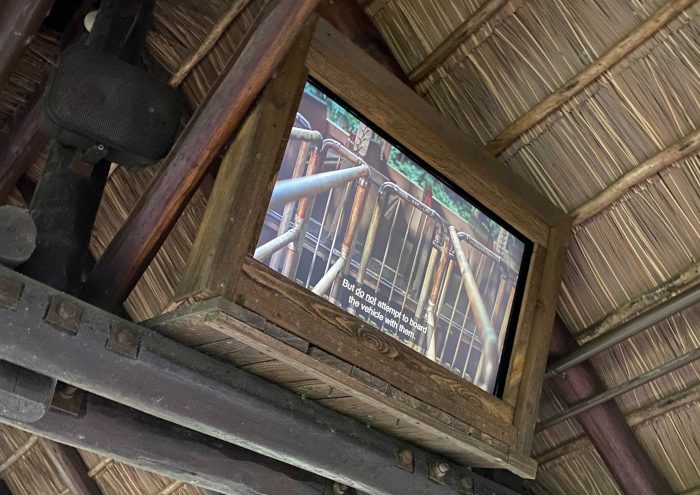 Besides the new video, a new final scene was added last month. This final scene features a warden settlement. It is nice to see set pieces of sort, it's been a while since the safari had a full blown scene. At this settlement you can see Nigerian Dwarf Goats which are an important domesticated animal that provide nutritious milk.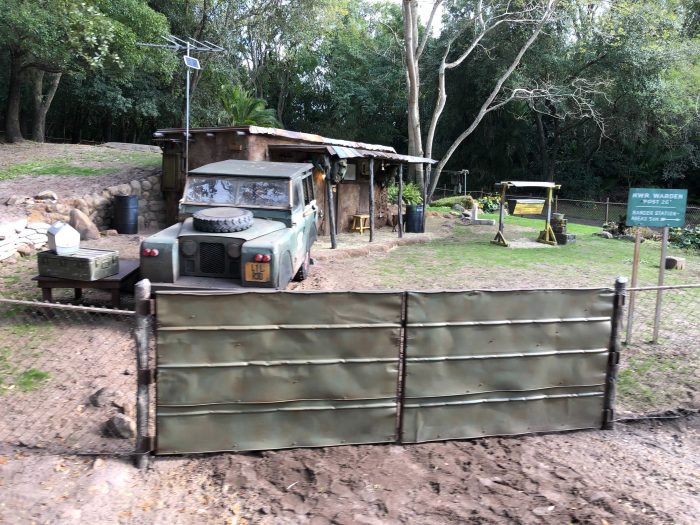 On a recent ride aboard the safari I noticed the elephant area had a lot of brush trimmed back and only males were present. One of the best things about Kilimanjaro Safaris is not only how the animal behaviors change with the time of day and the weather, but throughout the year features are changed throughout the habitats.
What do you think of these new touches? What's your favorite thing about Kilimanjaro Safaris?