REVIEW – Strawberry Shortcake Ice Cream Sandwich Returns to Disney's Animal Kingdom
It's always fun to stroll around the Walt Disney World theme parks and see a favorite treat make a return appearance. The Strawberry Shortcake Ice Cream Sandwich has returned, after taking a break from the menu at Dino-Bites at Disney's Animal Kingdom, so the amazing Double Chocolate Peppermint Ice Cream Sandwich could have its time. This ice cream sandwich is the perfect end-of-winter treat and we're so glad it's back!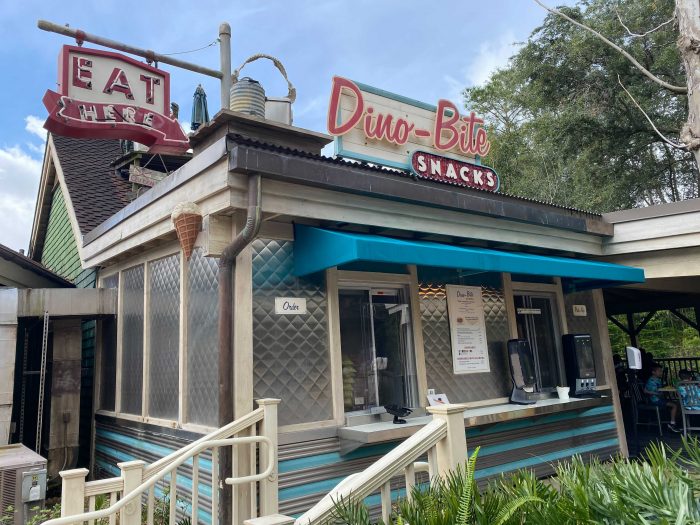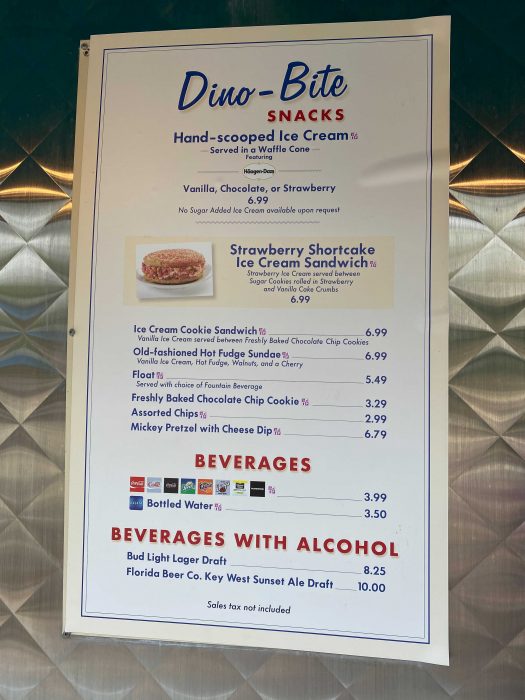 We're currently in one of my favorite seasons in Florida. It's strawberry season and while the Strawberry Shortcake Ice Cream Sandwich makes no use of any fresh strawberries, it is still a fantastic find for anyone who loves strawberry. Haagen-Dazs strawberry ice cream is served between two sugar cookies, and then rolled in strawberry and vanilla cake crumbs. It's a LOT of red. It's not officially a Valentine's Day treat, but it certainly dressed the part. The ice cream is luxurious with large chunks of frozen strawberry in practically every bite.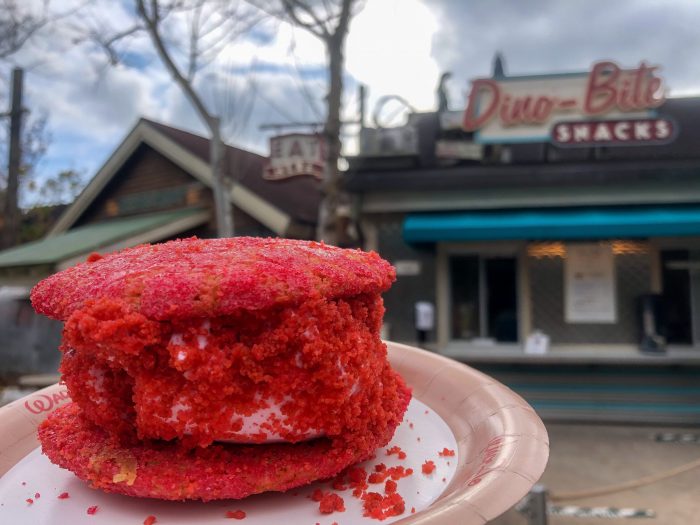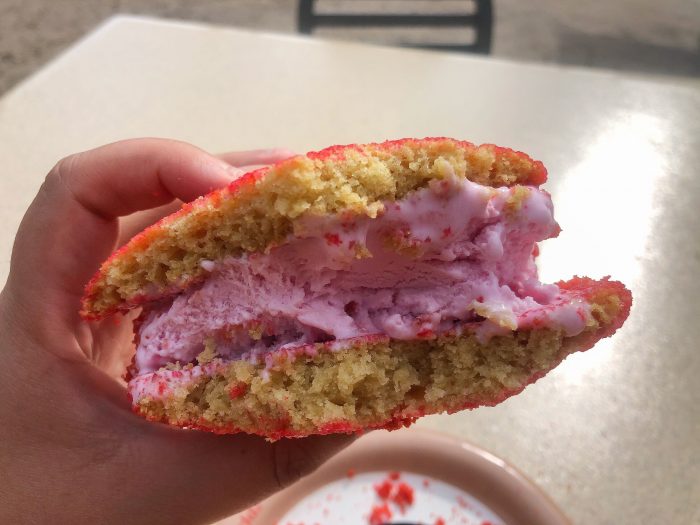 Last year when this treat appeared on the menu our own Erin Foster described it as "a grown-up version of the strawberry shortcake pop they serve on Good Humor trucks, but with higher quality ingredients." For $6.99 it is one of the pricier sweet treats available, but it is large enough to be shared. It takes take some maneuvering to eat, so grab a spoon to help break it up, and some extra napkins. You're going to get a little messy, and it's going to be worth it.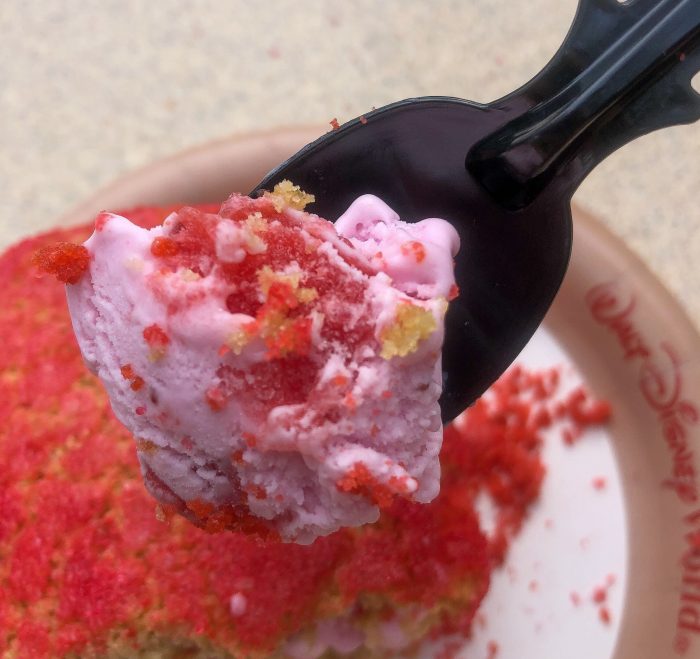 Have you ever grabbed an ice cream treat from Dino-Bites? What's your favorite ice cream treat at Walt Disney World?