REVIEW – A Trio of Treats and a Fudge Flight at Disney's Beach Club Resort
Whether you're staying at Disney's Yacht Club or nearby, or visiting EPCOT before the holiday fun kicks off there, you're going to want to check out this review. At the Beach Club Marketplace you can mobile order three holiday treats that will put a jolly pep in your step. Since the EPCOT area currently lacks some holiday festiveness, our team headed to Beach Club to taste the Holiday Exclusive treats available at Beach Club Marketplace.
Trio of Holiday Fudge – White Chocolate Peppermint Fudge, White Chocolate Gingerbread Fudge, and a Dark Chocolate Hot Cocoa Fudge $8.99
Pumpkin Cheesecake – A Pumpkin-flavored New York-style Cheesecake with Caramel Sauce, Whipped Cream, Sugar Leaves, and Pumpkin-flavored Sugar Crystals $5.49
Chocolate Crinkle Cookies – Chocolate lovers Crinkle Cookies with a dusting of Sweet Snow $5.19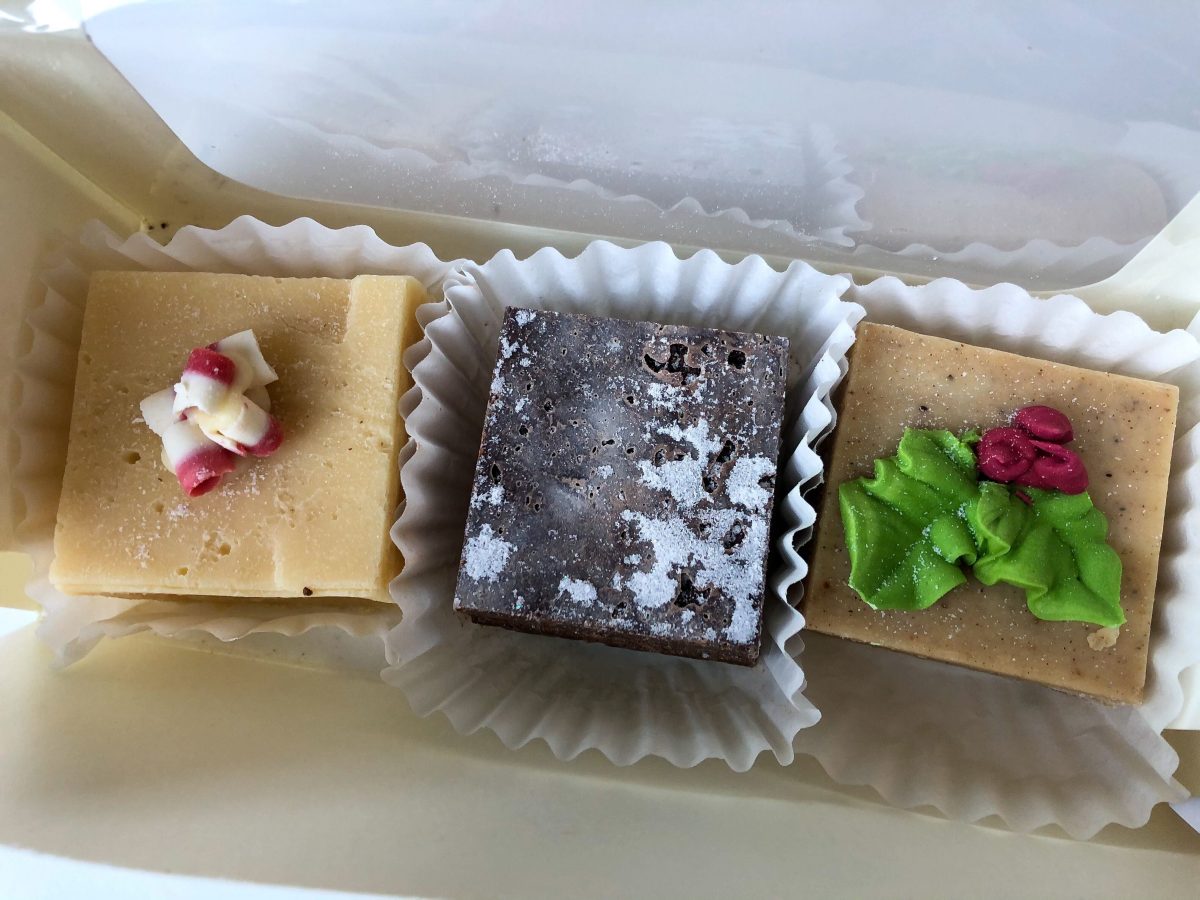 We did not order it but there is also a plant-based Peppermint Brownie available for $4.99. The Trio of Holiday Fudge is a quintessential holiday treat. If you love traditional holiday flavors, you're going to have a hard time deciding between the White Chocolate Peppermint Fudge, White Chocolate Gingerbread Fudge, and Dark Chocolate Hot Cocoa Fudge. Our team selected the White Chocolate Gingerbread Fudge as their favorite of the three.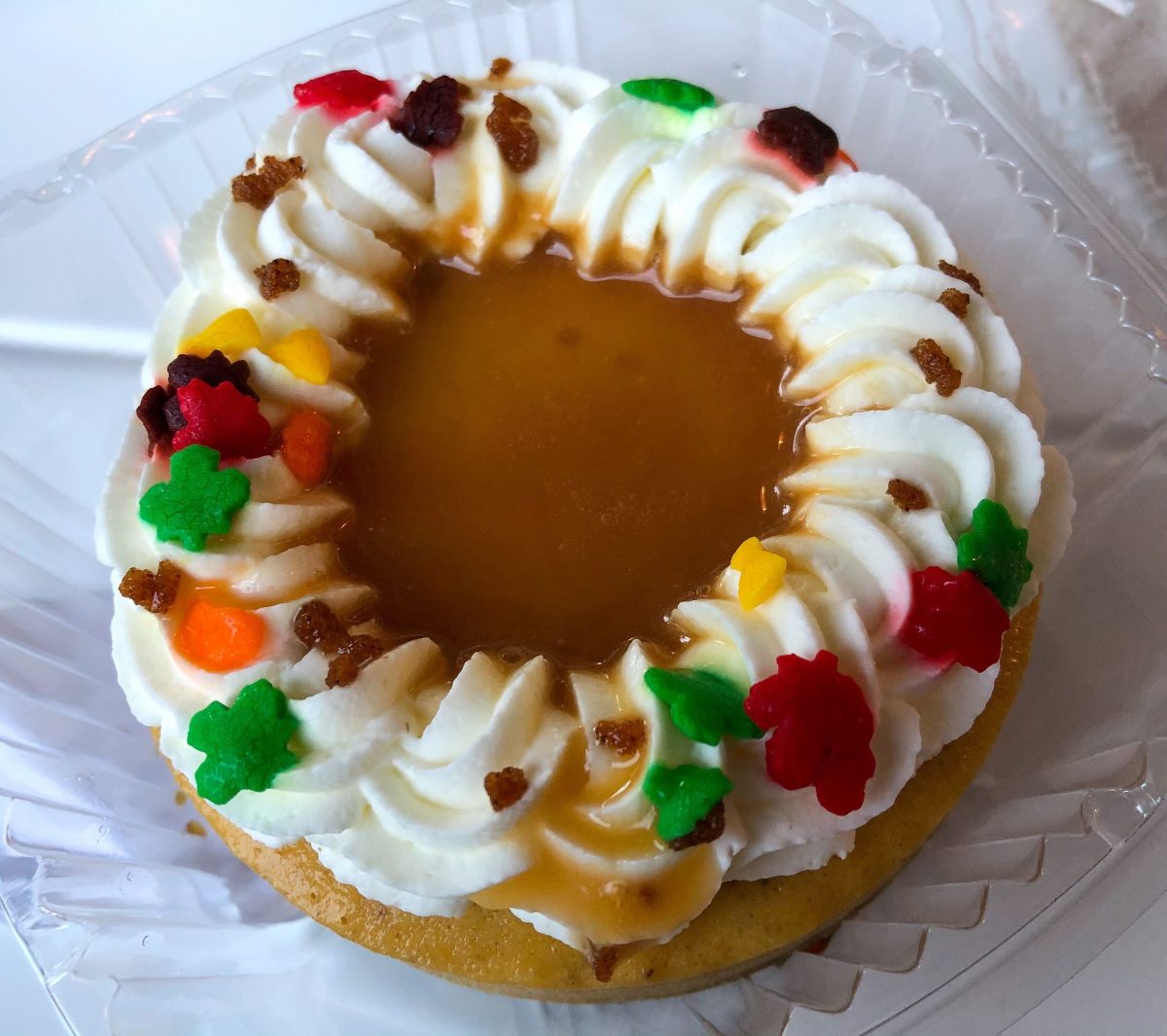 If you like pumpkin and cheesecake you can't go wrong with the Pumpkin Cheesecake, naturally. The cake by itself is sweet enough, but the caramel sauce on top adds some more flavor and sweetness. For some pumpkin cheesecake traditionalist this may be too sweet. To those folks, our team suggests the Pumpkin Cheesecake Canoli at PizzeRizo at Hollywood Studios.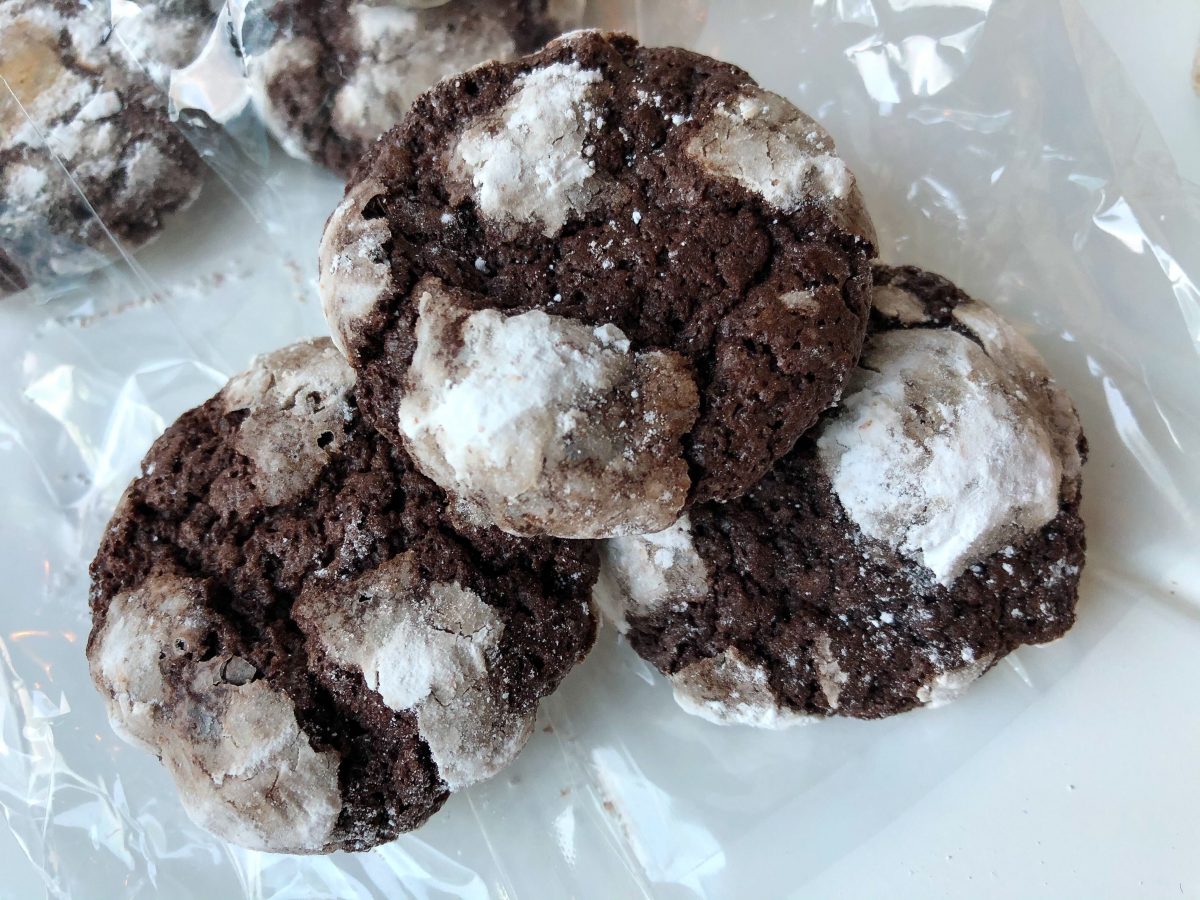 The Chocolate Crinkle Cookies won out as the favorite of the three Holiday Exclusive treats we tried. Nice and chewy with nice chocolate flavor and not too sweet; these cookies are a great treat that won't weigh you down.
There's quite a bit of food and beverage options available even though the Beach Club guest rooms are closed. The Beach Club Marketplace is a very casual dining option inside the large merchandise shop at the Beach Club. It is the lowest rated quick dining option at Walt Disney World, according to our readers, with a 66% thumbs up rating. Perhaps these holiday treats will help boost its rating?
Will you be visiting Walt Disney World during the holidays? How do these Holiday Exclusive desserts sound?