REVIEW – Belle's Enchanted Christmas Tree Dessert is All Beauty, Less Substance
There are so many delightful Christmas and holiday treats this year at Magic Kingdom. We've practically tried all of them, and already have some favorites. The Let It Snow Chocolate Taco and the Pistachio Chai Tea Float are two highlights. But, there's one that caught our eye that we just had to try.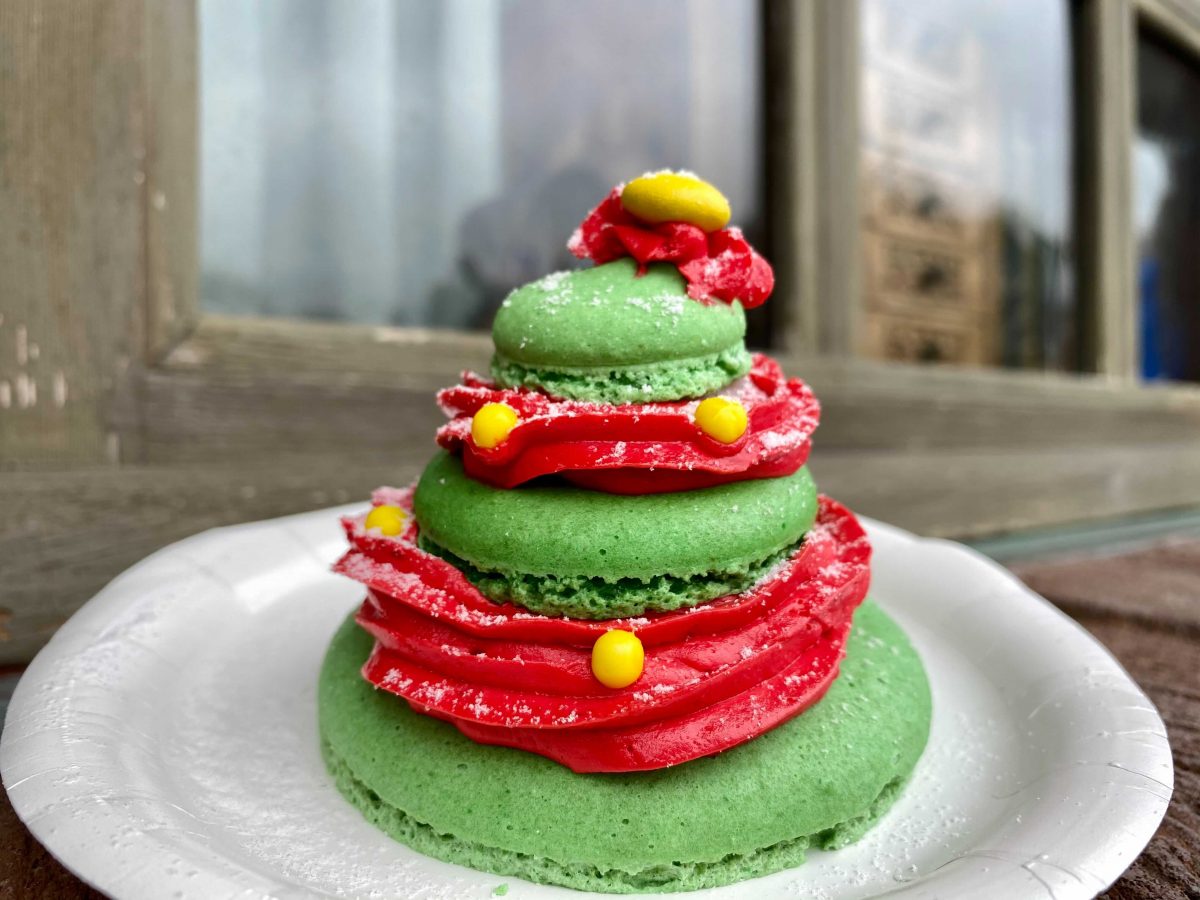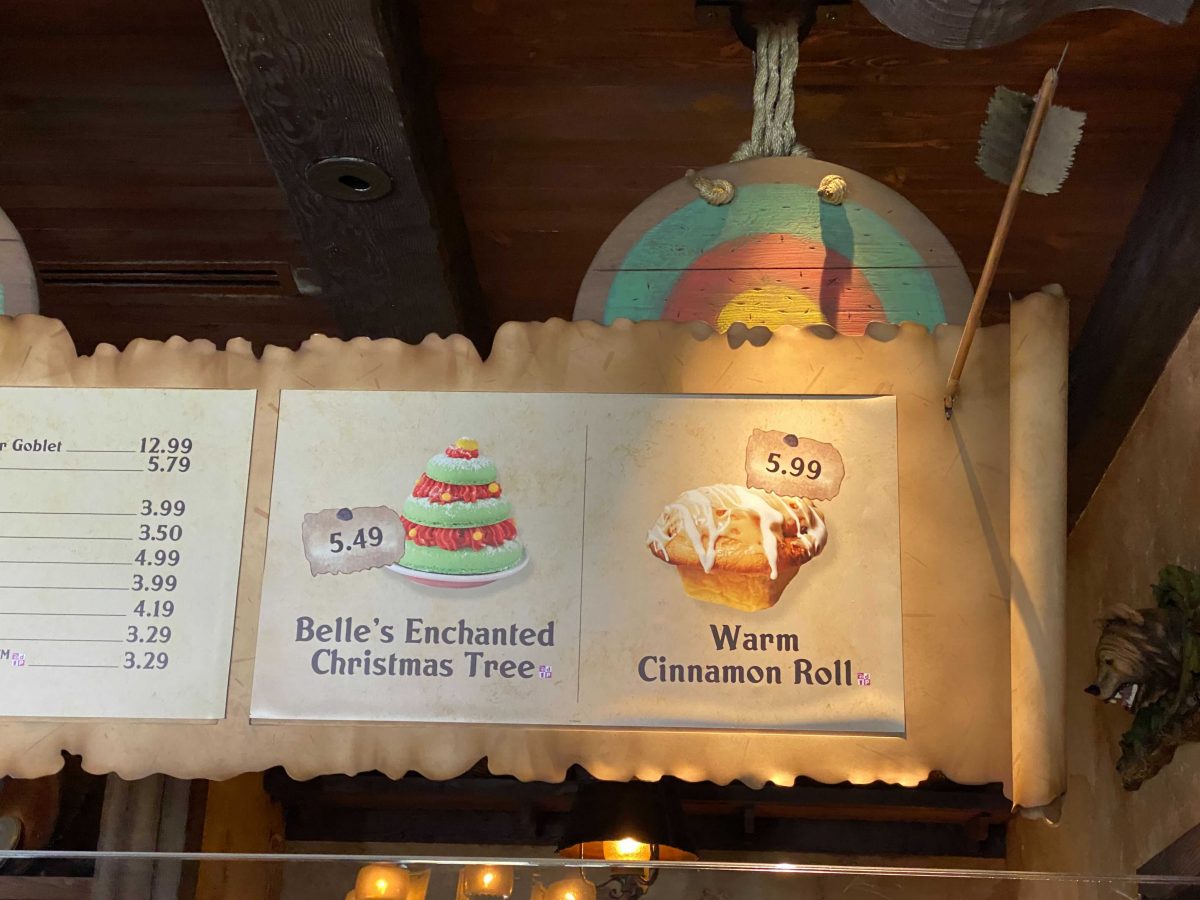 Belle's Enchanted Christmas Tree dessert is available at Gaston's Tavern. It was hard to pass up the legendary Cinnamon Roll, but in the interest of research, our team selected the brightly colored holiday treat. Belle's Enchanted Christmas Tree is a little Christmas tree shaped tower made of almond macarons each in descending sizes, that are stacked with cranberry-orange filling in between each bright green macaron. It is a visual delight.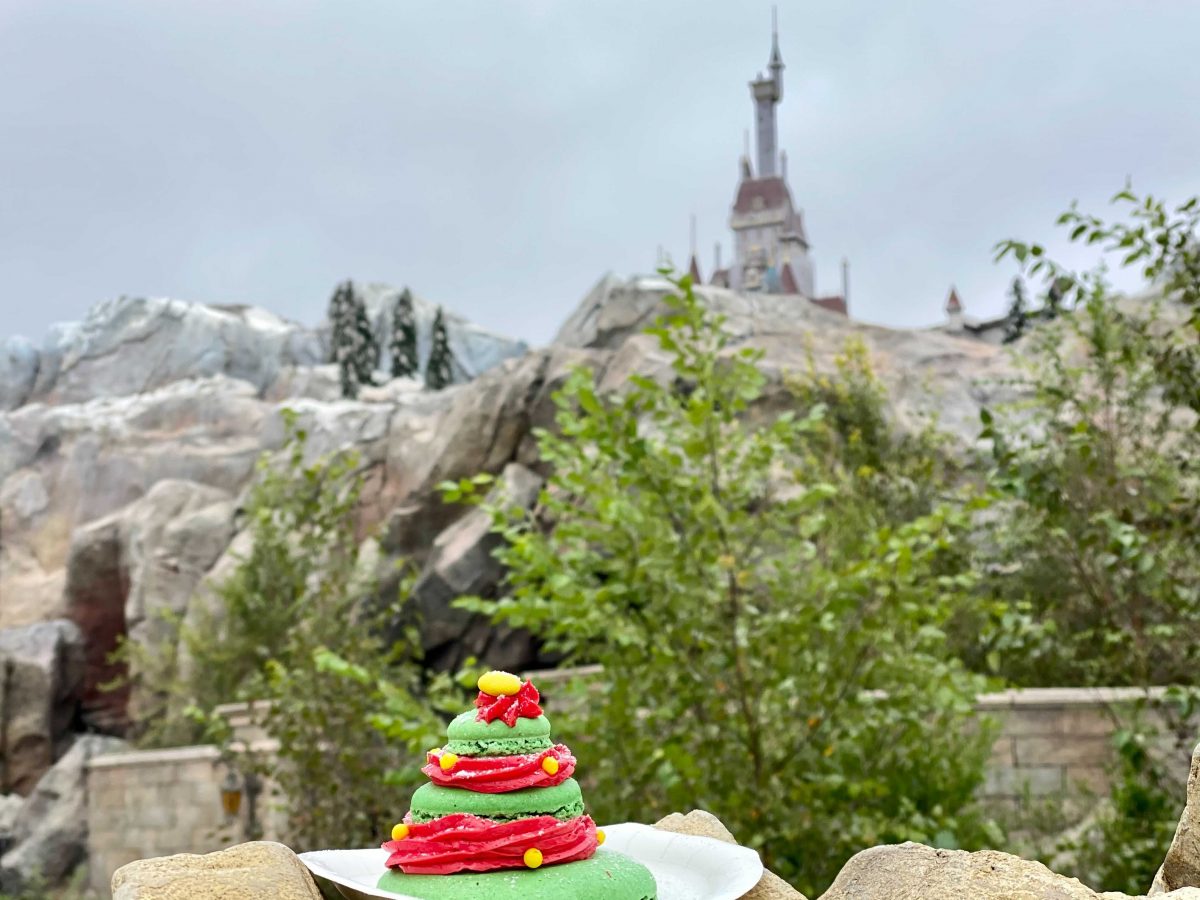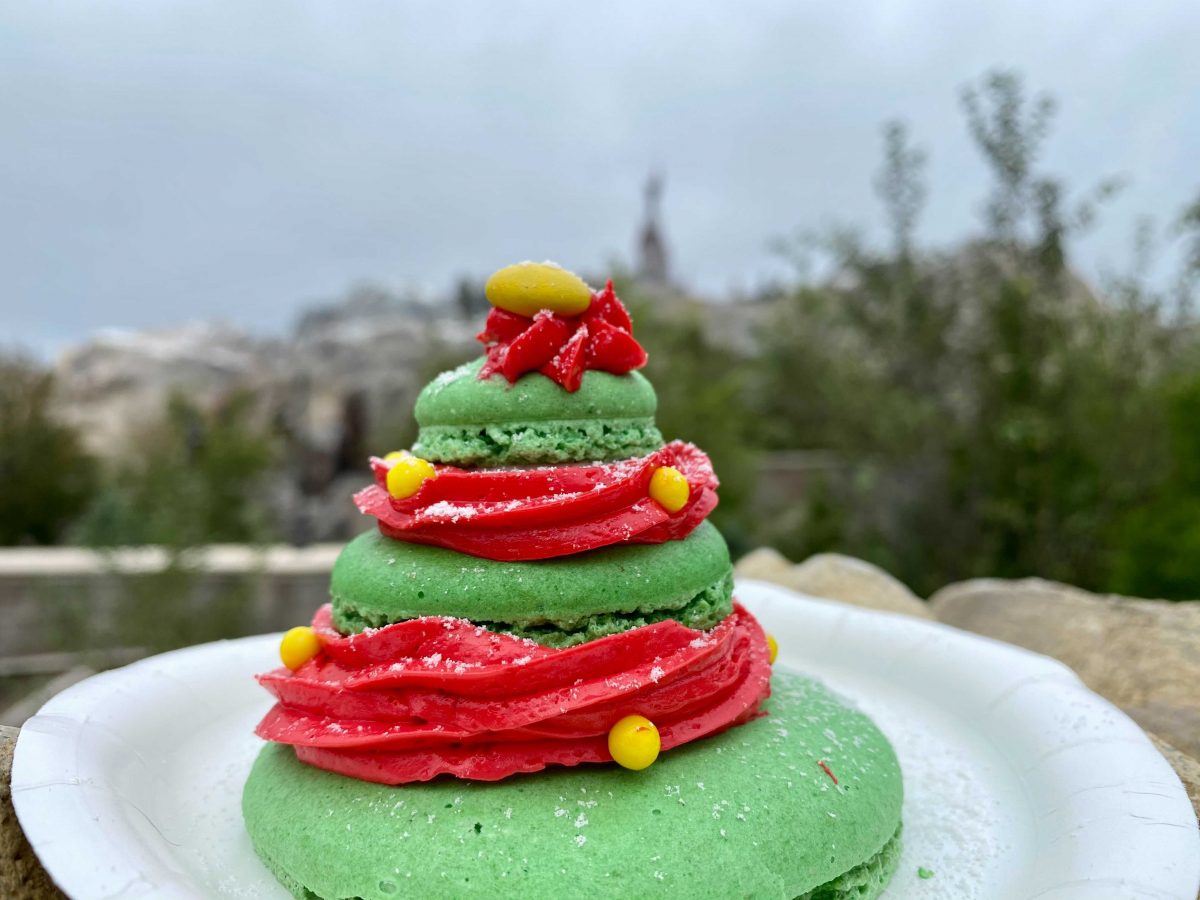 Our team did not enjoy the taste overall. Neither the almond flavor of the macarons, nor the cranberry-orange flavor came through as strong as hoped. The artificial coloring's fake taste got in the way of the festive flavors. For $5.49 it is a fun visual treat, but will most likely leave you disappointed in the taste. If you're going to head to Gaston's Tavern, we recommend the classic Cinnamon Roll instead.
Have you tried any of the holiday treats at Magic Kingdom this year? Do you have a favorite?