Comparing Souvenir Christmas Tree Buckets at Walt Disney World
I'm not one to care much about souvenir popcorn buckets, but when it comes to Halloween and Christmas holiday editions, I make an exception. We shared pics of these two popcorn buckets on our social media channels recently and there was such a reaction we thought we'd share a little more info, in case you missed it.
Last year a green Christmas tree popcorn bucket was released at Walt Disney World. It features Mickey Mouse holding a present wrapped in yellow with a red bow. The tree is adorned with translucent colored ornaments and bulbs, and a yellow star sits on top. Inside the bucket is a button to turn the bucket's light on which lights up the star and shines down into the bucket to illuminate the ornaments. Last year's green Christmas Tree bucket was found just a few days ago at the Canada Pavilion at EPCOT. The best part about getting a popcorn bucket at the Canada Pavilion? It's the only place where you can get maple popcorn!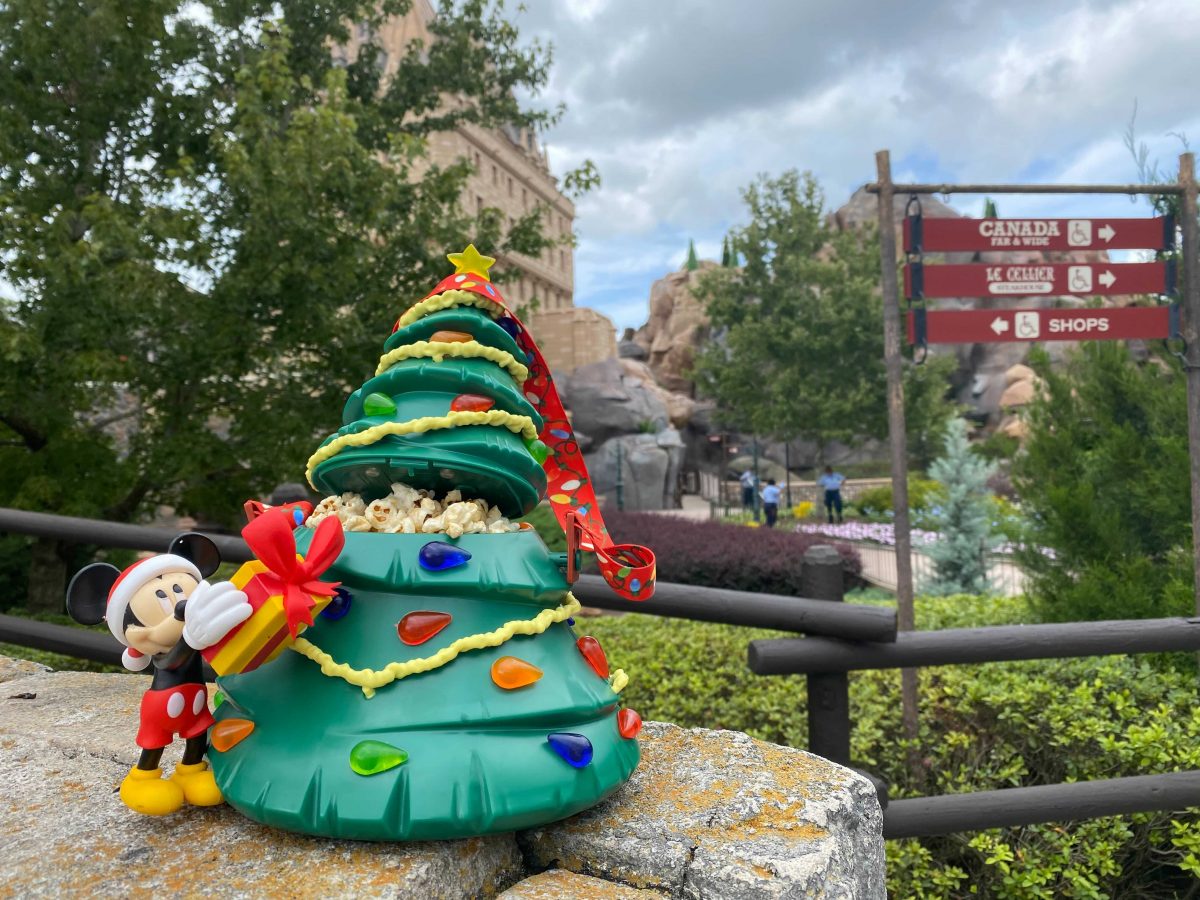 This year's bucket is very similar, but is a white base instead of green. And it features Minnie Mouse and Mickey Mouse in red and white attire, each holding a candy cane.  Both buckets are $25.00, and includes a serving of popcorn which is normally $6.25. You can get refills of popcorn in any souvenir bucket for $2.00.
This year's white Christmas tree bucket was spotted at Magic Kingdom and Disney's Hollywood Studios. If you're visiting Walt Disney World this holiday season, make sure you have holiday magic at your fingertips. Become a TouringPlans Subscriber and gain access to our Lines app. Our Lines app users save 2-3 hours on average per day in the parks, so you'll have more time to savor the magic of this festive season.
Which design do you like better?