REVIEW: Disney Springs "Welcome Back" Drink From Starbucks
We were prepared for a lot of new and different experiences when our field research team headed to Disney Springs now that it is partially reopened. We were not, however, prepared for this colorful drink to serve as the homing beacon to welcome guests back to Disney Springs.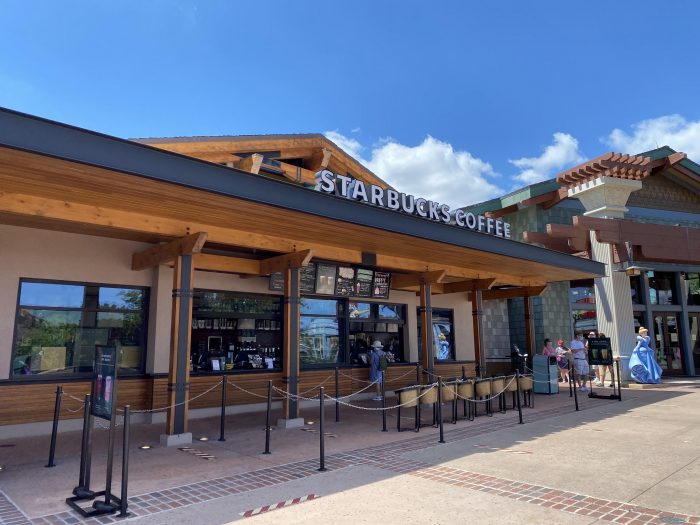 At the Marketplace Disney Springs Starbucks a new "Welcome Back" blended drink appeared on the menu, immediately drawing attention. This drink is described as a Blended Mango Dragonfruit Refresher with coconut milk, strawberries, blackberries, and pineapple ginger syrup, and golden ginger whipped creme on top. Me being the experimental eating and drinker that I would actually love to try this. However, this review is a team effort.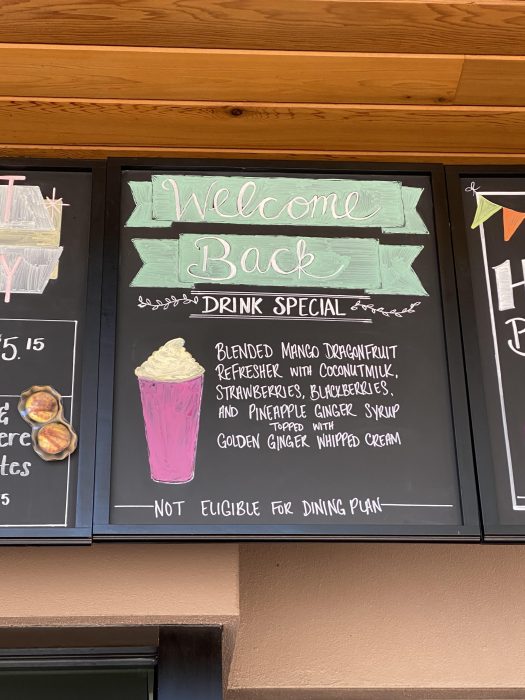 Our field research team described it as light, berry flavored, watered down mango, and "not something I would order again." As one would expect, it is a very fruity beverage with prevailing berry flavors. The pineapple ginger syrup and golden ginger whipped creme adds a slightly spicy and warm flavor. Although it cuts the sweetness a little, there isn't enough of the ginger syrup to stand out. The golden ginger whipped creme is the star of the cup.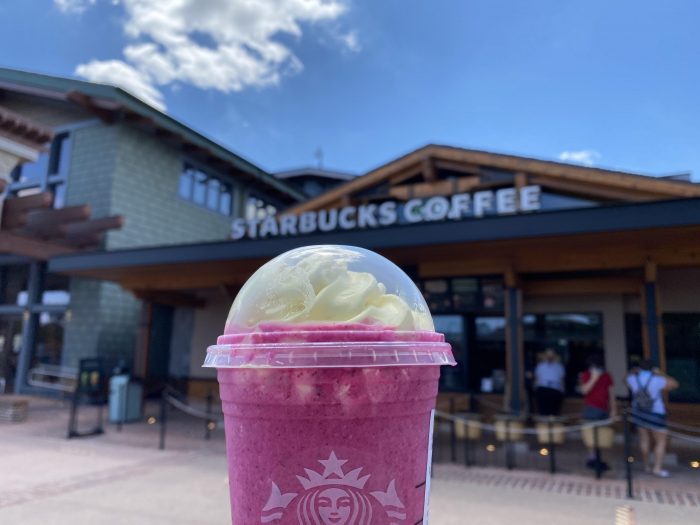 It's fun that both Disney Springs Starbucks locations often create specially themed drinks based on the season, special events, and even the latest big blockbuster movie. If you're looking for a special way to commemorate your return to Disney Springs this could be a fun way to do so.