Star Wars-Themed Drinks at Disney Springs Starbucks
To celebrate the opening of Galaxy's Edge at Walt Disney World, for a limited time, the Starbucks location at Disney Springs West Side is offering a special menu of Star Wars-inspired beverages. Offerings include: The First Order Frappuccino, The Trooper Frappuccino, The Rey of Knight Lemonade, the Chewy Frappuccino, and the Millennial Falcon.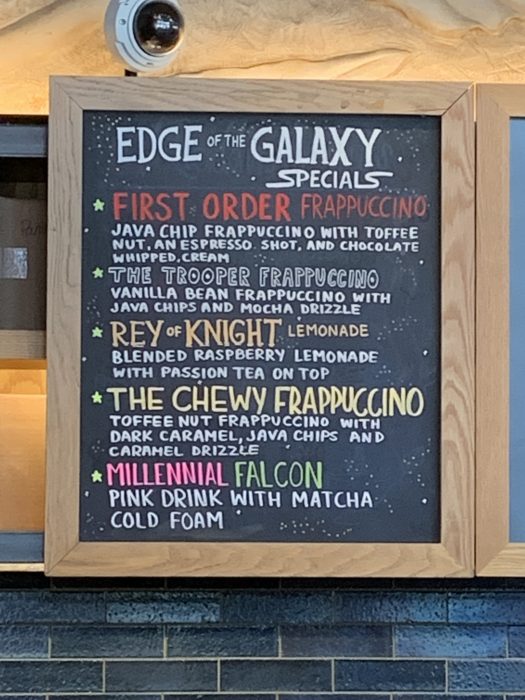 I sampled the Trooper Frappuccino and the Rey of Knight.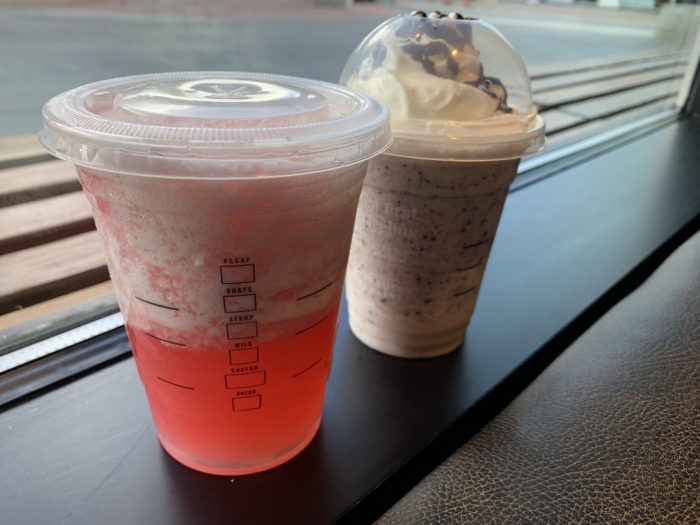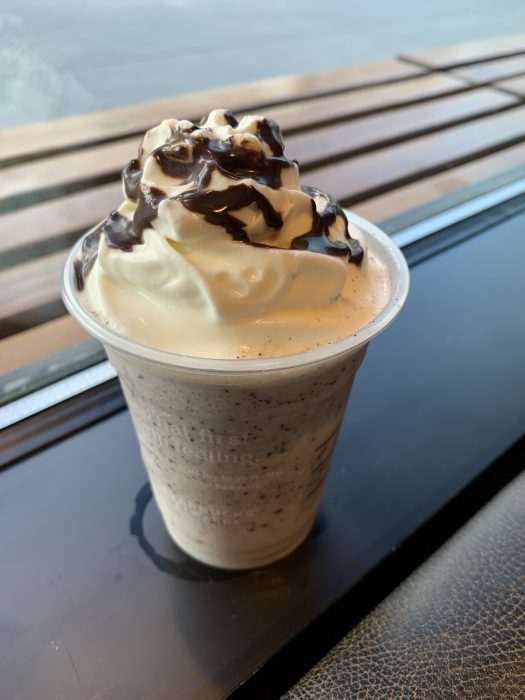 Both tasted like plussed-up versions of the Starbucks drinks you're used to. They're fun to order as the novelty items they are, but keep in mind that due to the extra items included in these offerings, they are not cheap. I would have been perfectly happy with a vanilla bean Frap; the $1.10 worth of chips and mocha drizzle were good, but maybe not that much more good than the standard drink would have been.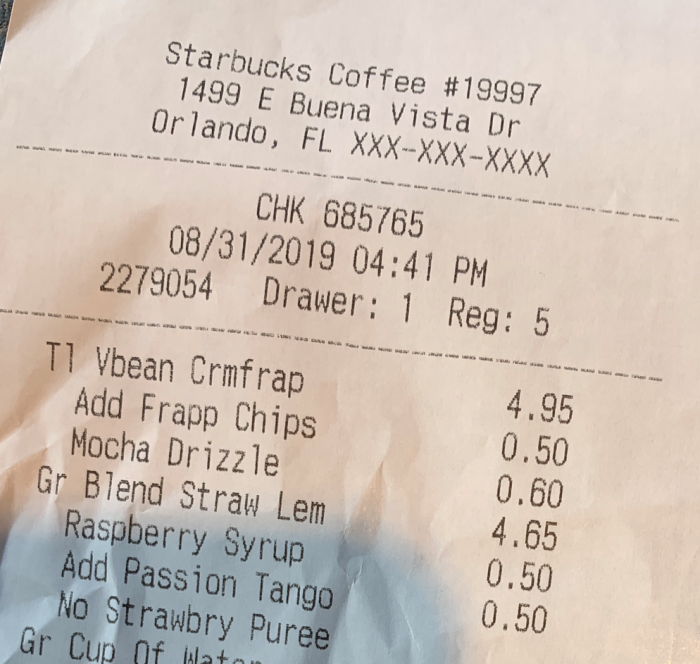 Would you try one of these drinks? Are they worth the novelty factor? Let us know in the comments.