REVIEW: Jungle Cruise Boat Dole Whip Pineapple Split Sundae at Disneyland
Just in time for the newly updated Jungle Cruise's reopening comes this new Dole Whip sundae served in a miniature boat. In this review we'll take a look at the Jungle Cruise boat Dole Whip Pineapple Split sundae at Disneyland from Tropical Hideaway in Adventureland.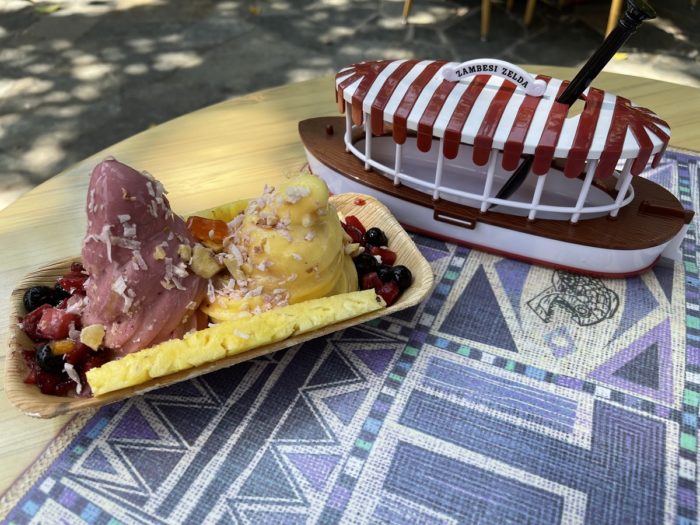 First of all, no the sundae is not actually served inside of the boat. I think it would be hilarious if they smashed that thing in there. Equally funny would be all the Ebay resellers having to run to the bathroom to wash the thing out before they take it home. Anyway, $24.99 gets you two servings of Dole Whip, a pineapple spear split in half, coconut flakes, berries, gummy butterflies, and the plastic Jungle Cruise boat.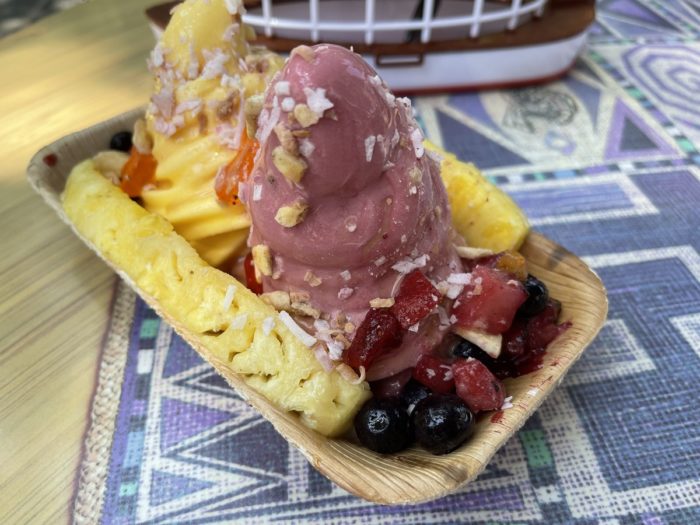 The Dole Whip can of course be the original pineapple flavor but you can also select, lemon, raspberry, or mango. I went for raspberry, which I've had before and really enjoy. For my other flavor I chose mango. I'm very suspicious of why all of you and all my friends and family hid this flavor from me for so long because I thought it was incredible. There's no going back to standard Dole Whips for me from now on. Mango or nothing.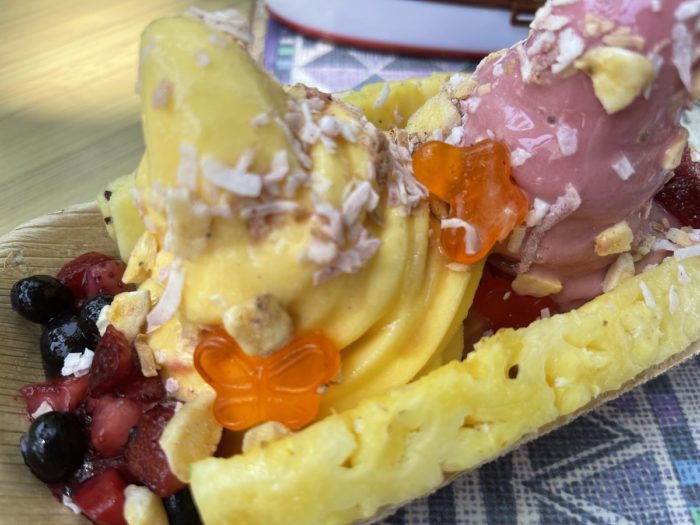 Here's a look at the gummy butterflies, which make reference to a new scene on the ride.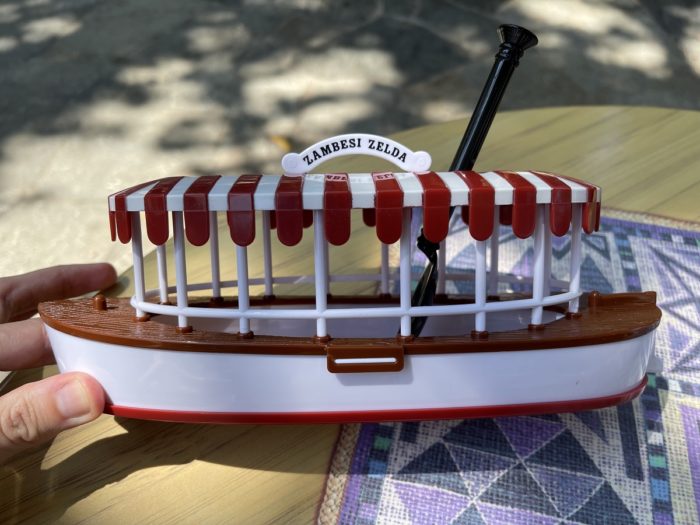 The plastic Jungle Cruise boat itself is pretty nice. Its colors more closely resemble the original boats from the ride's 1955 opening, which is a nice touch.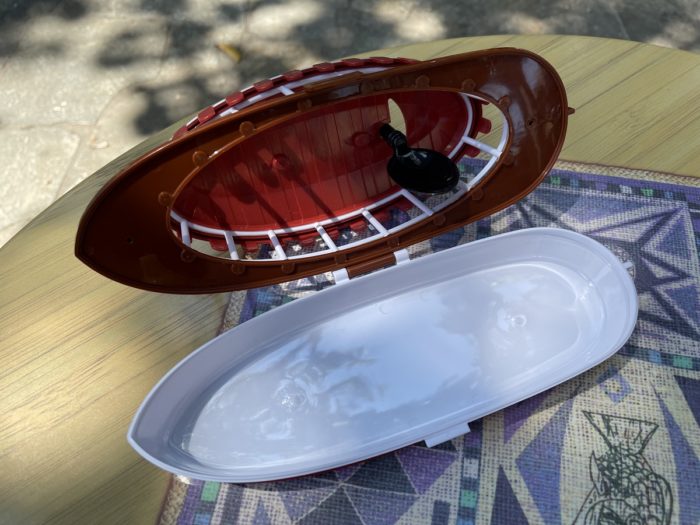 The boat includes a hinge so you can swing it open to the side.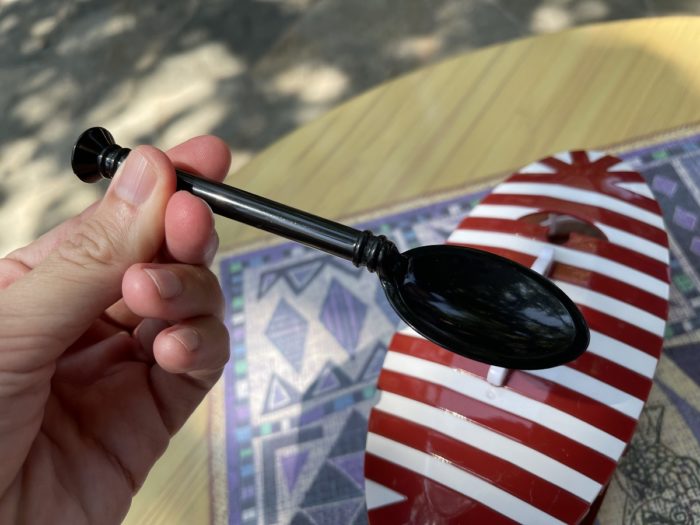 The best part of it all is the boat's smokestack doubles as a spoon. :chef's kiss: What a wonderful little detail.
The pineapple split itself is very good, especially if you like any of the Dole Whip flavors offered at Tropical Hideaway. But at $24.95 you're really paying for the Jungle Cruise boat. I can't imagine it being useful in any way, but when has that ever stopped anyone from buying Disney's novelty popcorn buckets or sippers before.
What do you think? What would you do with your plastic Jungle Cruise boat? Let me know in the comments.