REVIEW – Le Petit Cafe Serves Up Sweets and Specialty Coffee
Sometimes the best way to start the day is with something sweet. Le Petit Café, located inside Disney's Riviera Resort, is a Parisian-style coffee shop that becomes a lounge after 4:00 p.m. I stopped in for a post-lunch treat and enjoyed the seasonal treats offered here.
This little café is a great stop to start your day or for an afternoon pick me up. And when you're ready to unwind at the end of the day there's sophisticated cocktails, as well as beer and wine, and small plates to enjoy. Throughout the year Le Petit Café has seasonal sweets and seasonal specialty coffees.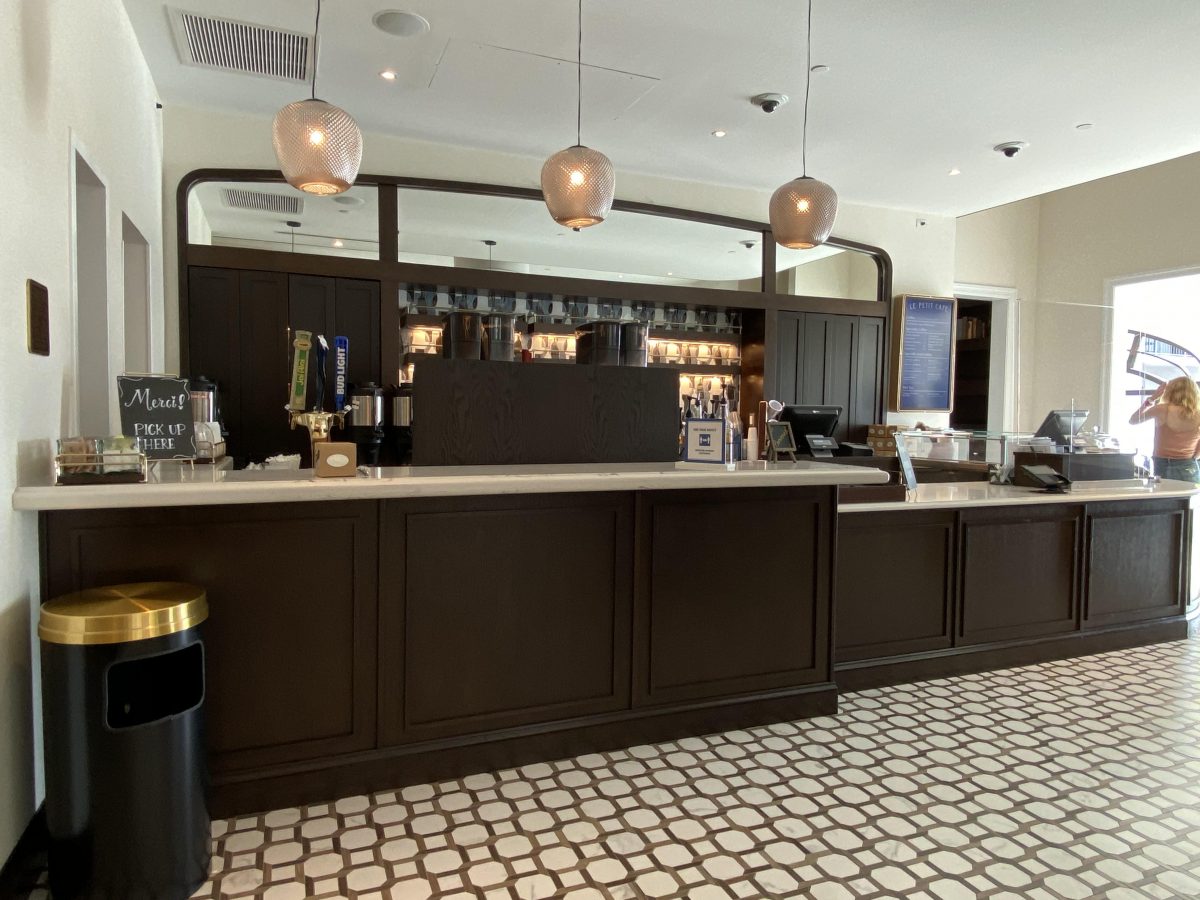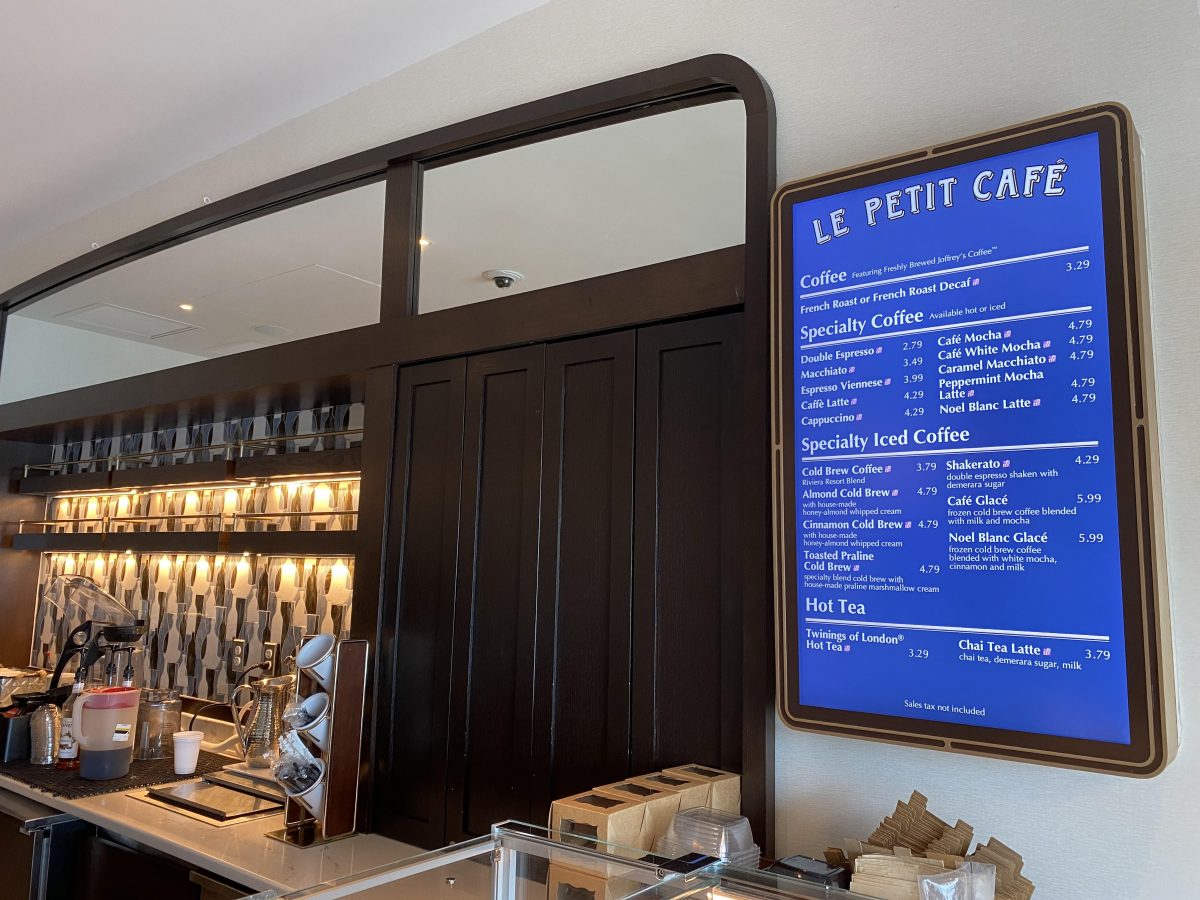 Being the holiday season, the display case offered a few Christmas and wintry treats, and a few festive coffee drinks on the menu sounded tempting. I selected the Noel Blanc Latte (or White Christmas Latte) and I couldn't resist the Christmas Candy Drop.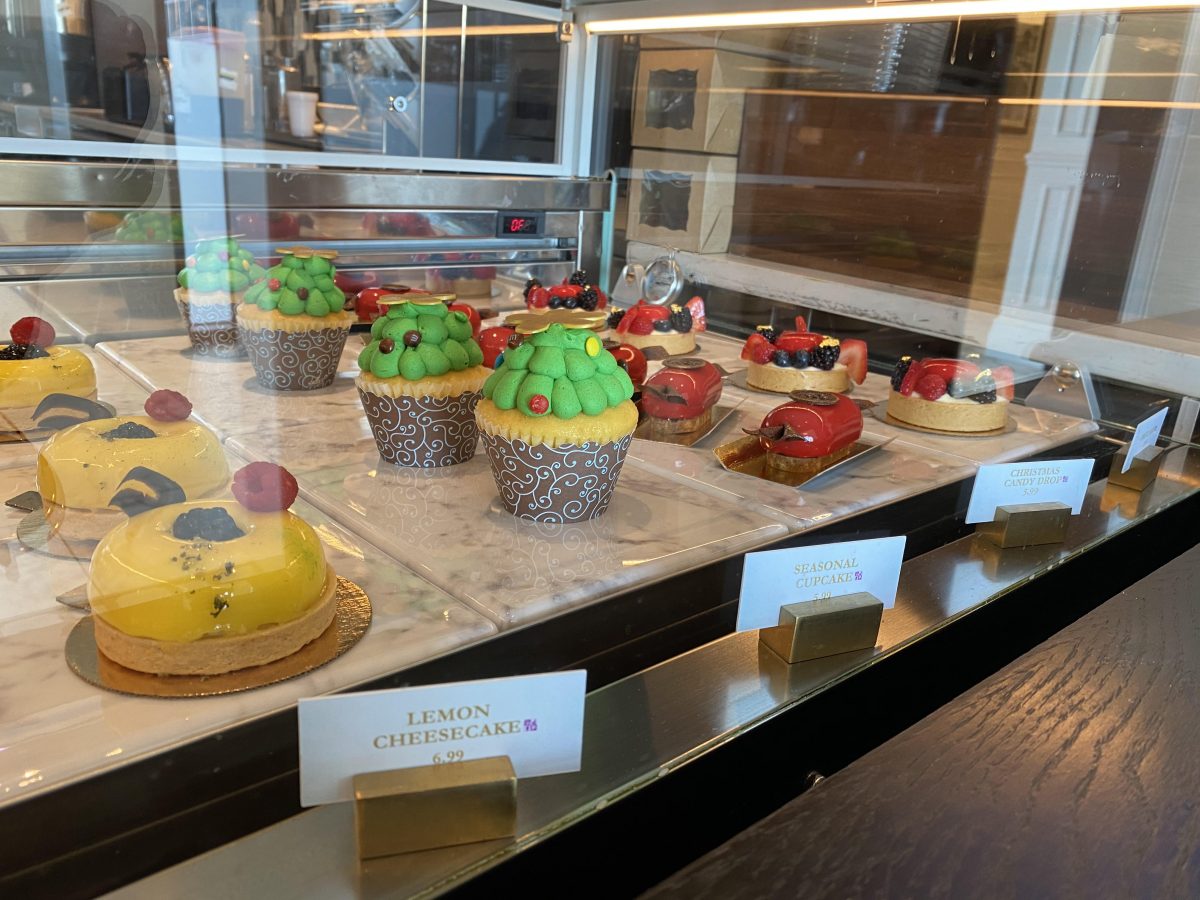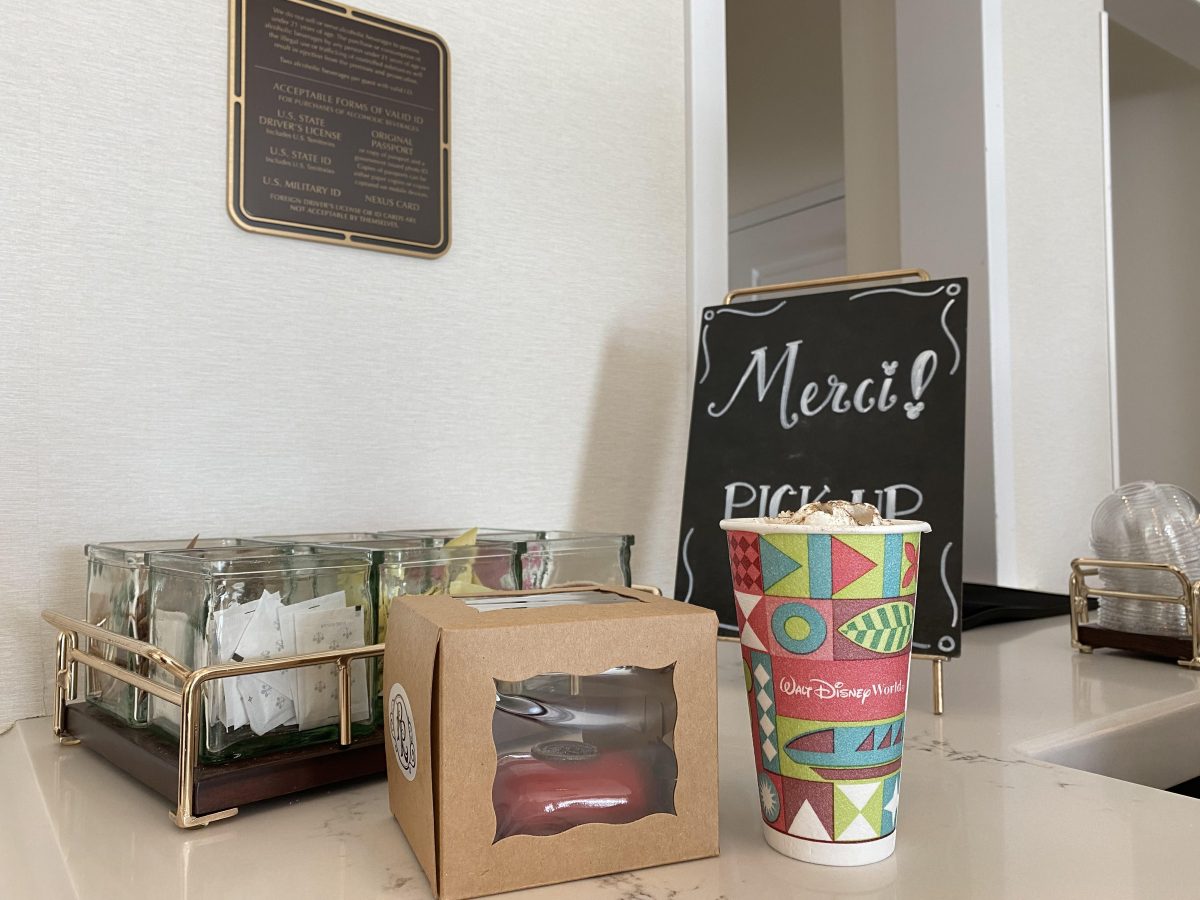 The Noel Blanc Latte is available hot or iced. During my visit there was still a tiny nip in the air (by Floridian standards) so I decided to go with the hot version. This cup of cheer was full of sweetness, from white chocolate, caramel, and warm spices like cinnamon. Normally I do not care for coffee so sweet, but it satisfied the sugar rush I needed and tasted so festive.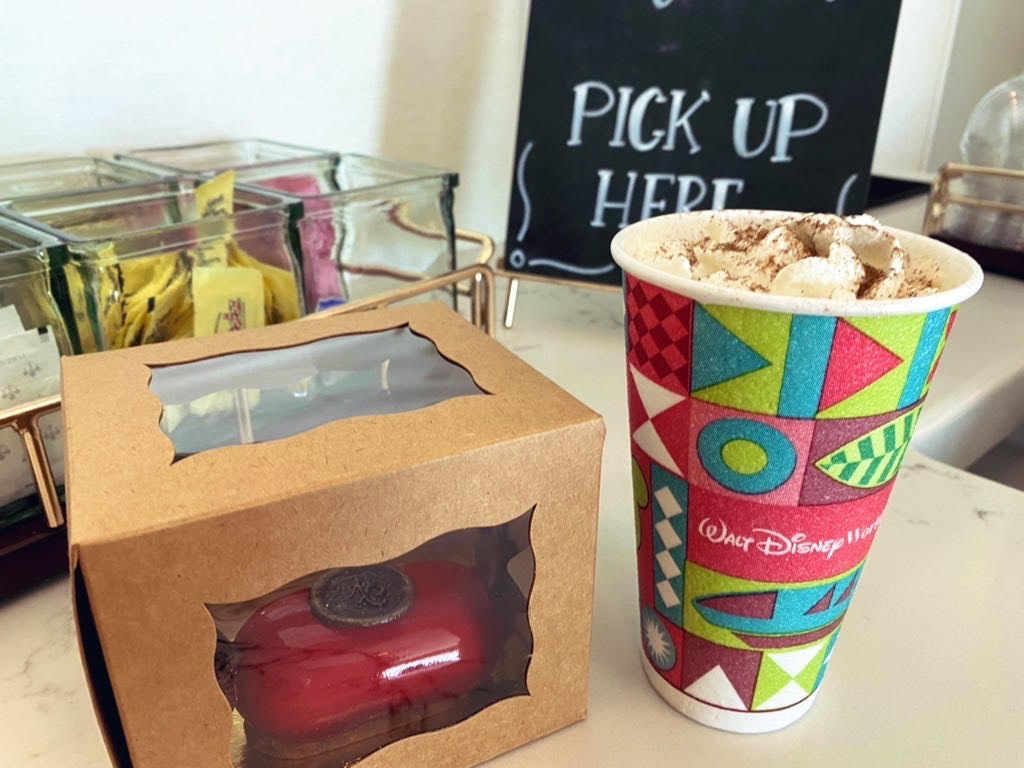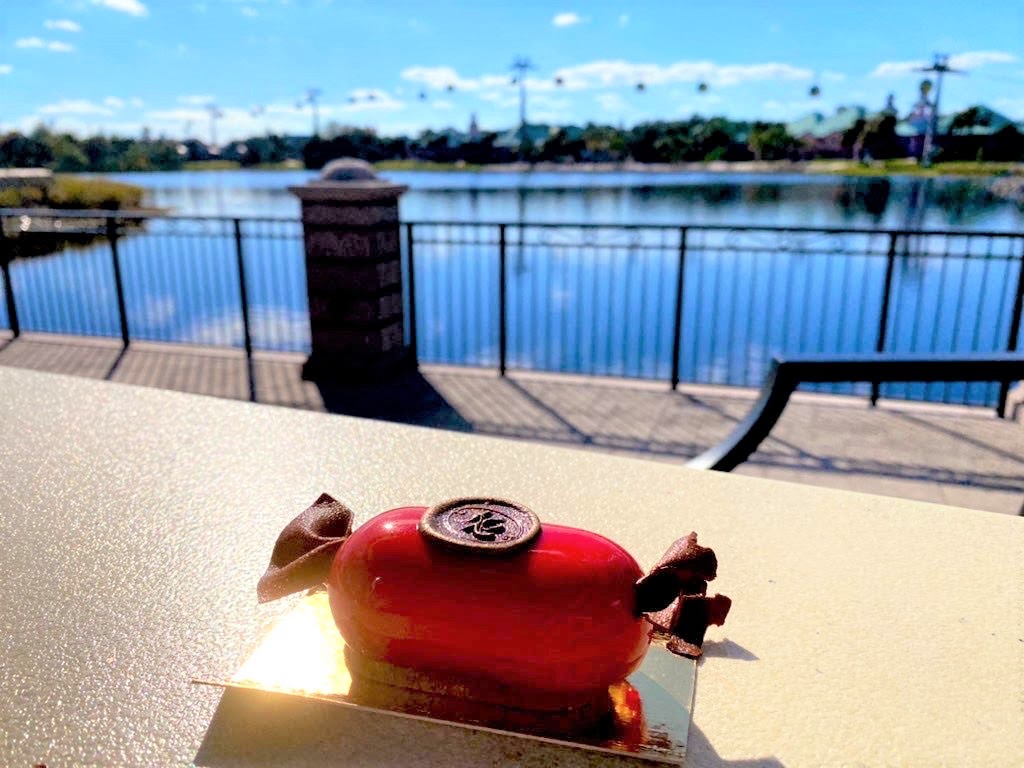 The Christmas Candy Drop rivaled many of the seasonal sweets served at Amorette's Patisserie, but had a slightly lower price tag. It was silky, smooth, and the perfect serving size to satisfy my sweet tooth, without being too much. The layers of chocolate mousse and pistachio mousse were not that pronounced, but the dark cherries stood out. The crust was both a thin layer of chocolate cake, and a small crispy cookie. Each forkful was a delight.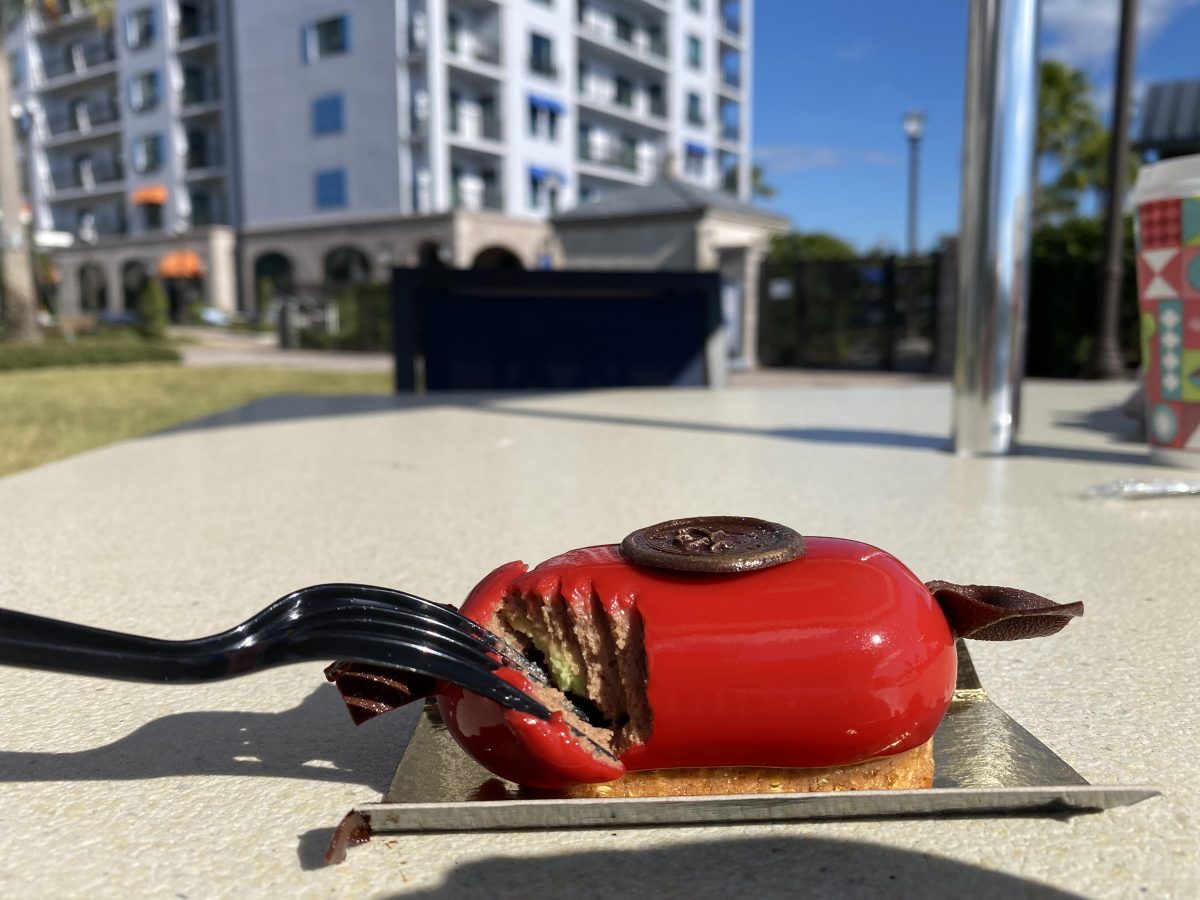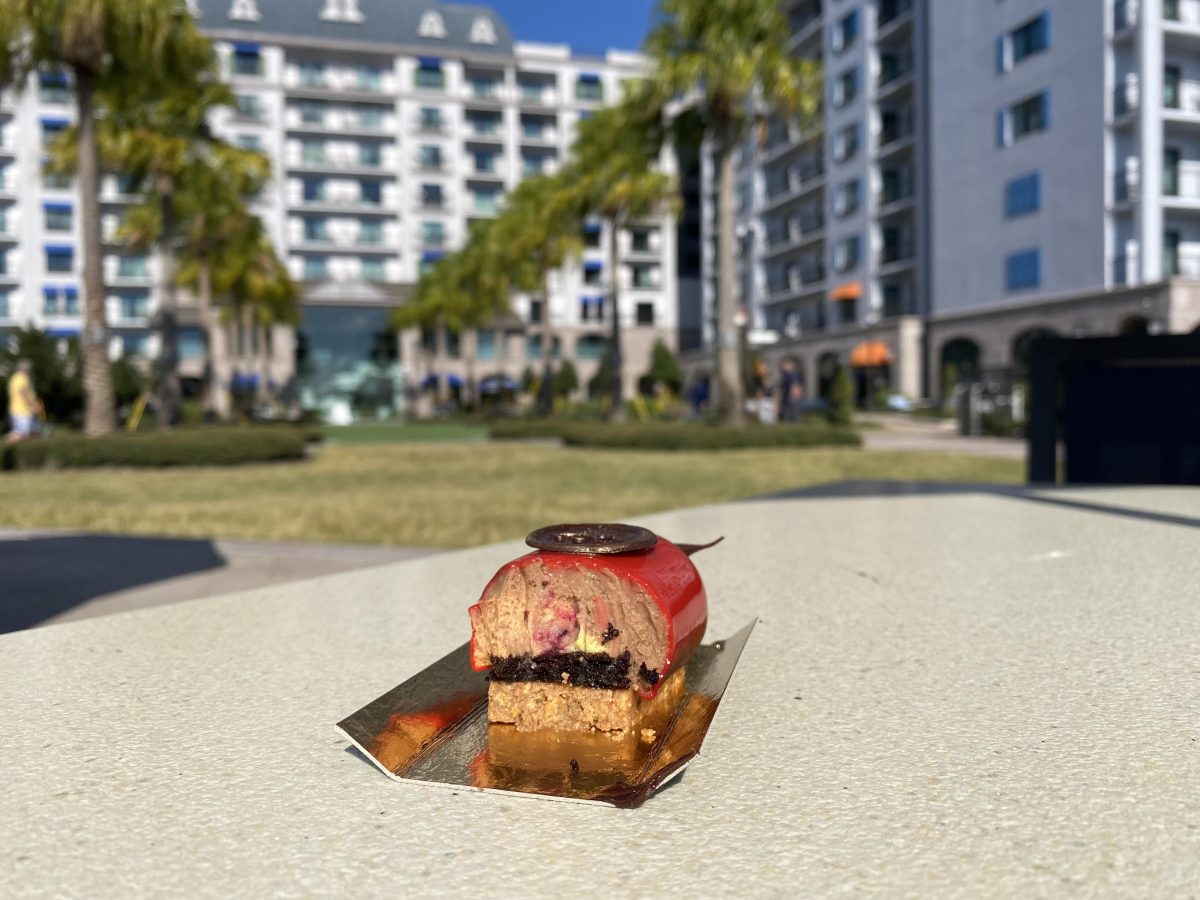 There is some limited seating inside Le Petit Café, which is inside the lobby of Disney's Riviera Resort. I opted to have mine "to go" and walked down the stairs to the outdoor common area. I made my way to the water's edge where a nice selection of tables and chairs affords guests a place to dine while taking in views of the resort, the pool, and the Disney Skyliner.
Have you ever grabbed a coffee, treat, or cocktail at Le Petit Café? Will you make a stop on your next ride aboard the Disney Skyliner?