Hazelnut-Caramel Profiteroles at Le Petit Café Are Simply Divine
Sometimes you just need a little something sweet. Over at Le Petit Café at Disney's Riviera Resort, you can find an assortment of sweets perfect for a quick afternoon pick-you-up. On a recent trip, one item stood out as our must-try item: the hazelnut-caramel profiteroles.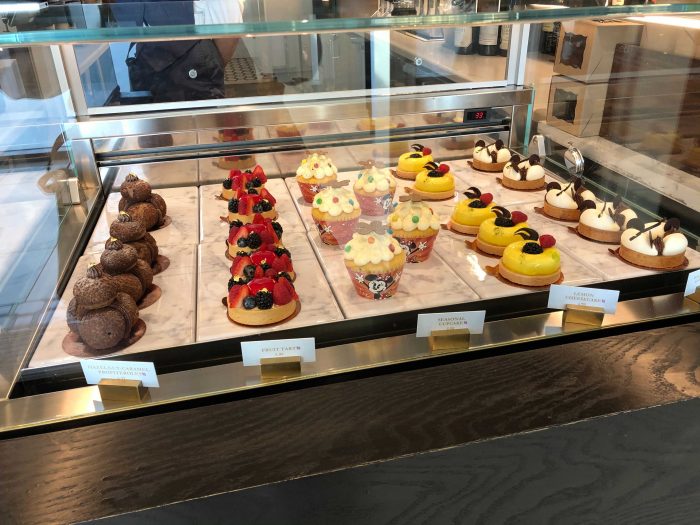 Although I'm pretty sure profiterole is French for "the most delicious dessert on planet Earth", these are best described as small creme puffs. In this case, they are chocolate creme puffs with a hazelnut-caramel-chocolate filling.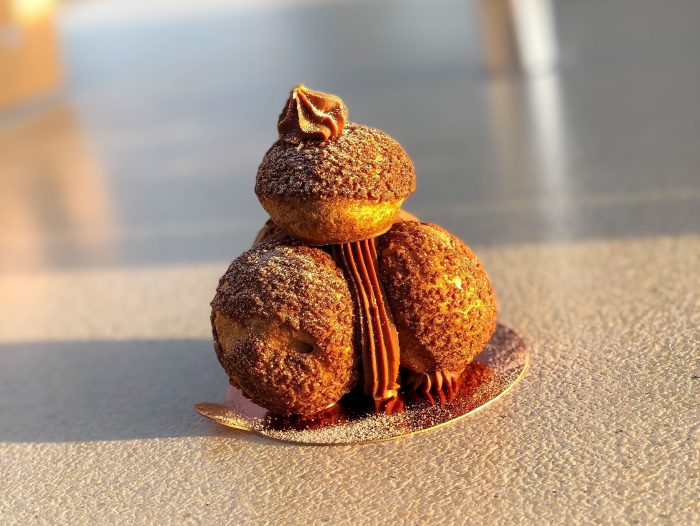 For $6.99, you get 4 held together with more of the chocolate-hazelnut-caramel filling. To add to the presentation of this, a tiny bit of edible gold leaf is added to the top.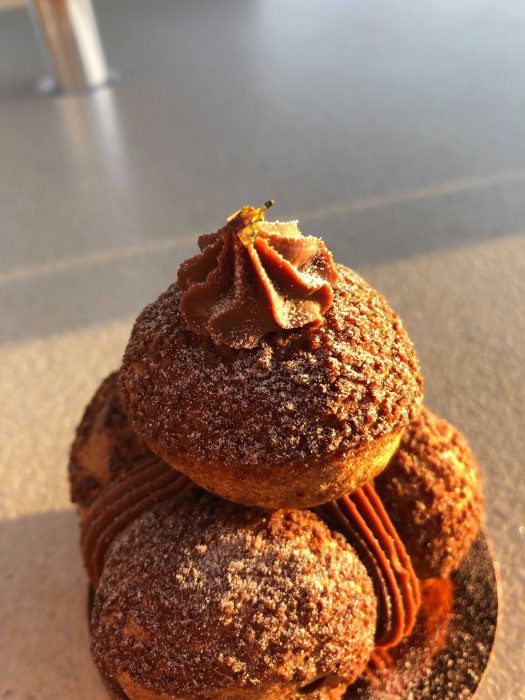 This dessert is delightfully light yet satisfying. When you order, you can get this packaged in a lovely pastry box to take with you for doing outside or back in your room. The serving size can be shared, but we think you may want to keep this one for yourself.
Does this look like a wonderful afternoon — or anytime — treat? Let us know what you think in the comments.