REVIEW – Liberty Tree Tavern Continues Its Magic Kingdom Legacy
Magic Kingdom is popular for many reasons, but dining is generally not one of them. It's not that Magic Kingdom food is particularly bad, it's just that the other Disney World theme parks generally have higher rated restaurants compared to the Magic Kingdom. But there is one Magic Kingdom restaurant that tends to win everyone over: Liberty Tree Tavern.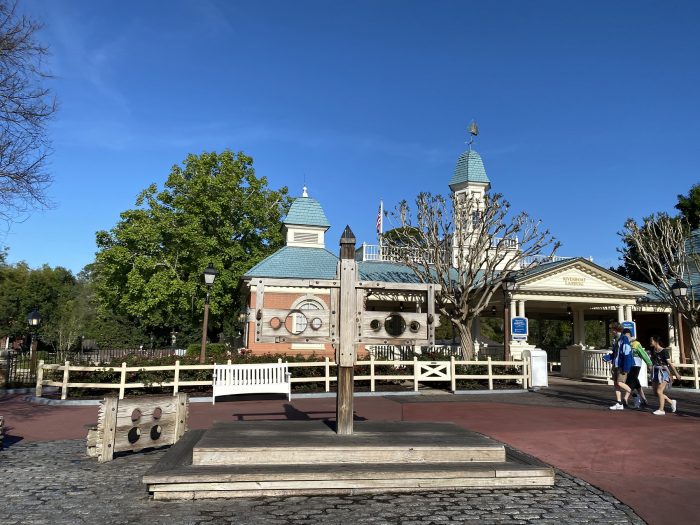 This family-style restaurant is a classic. Between its historical-inspired décor and cozy atmosphere, to its American classic menu, Liberty Tree Tavern tends to please everyone. It is a landmark of Magic Kingdom's smallest land, Liberty Square. This part of the park has an interesting design to the trained eye. Liberty Square is primarily themed around America in the 1770s. But as you make your way around Rivers of America, clockwise into Frontierland you may notice how the architecture progresses historical and geographically, about 100 years to Big Thunder Mountain Railroad.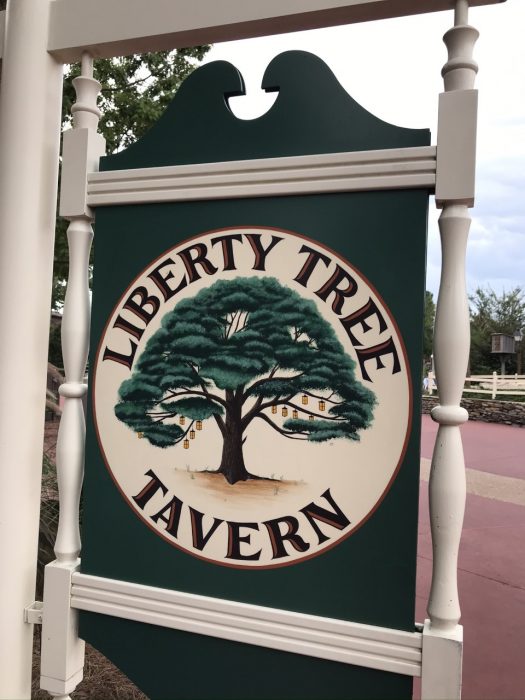 A meal at Liberty Tree Tavern is not light. On a hot summer afternoon weighing yourself down with comforting fixings of all-you-care-to-eat Roasted Turkey Breast, Pot Roast, Carved Pork Roast, With Mashed Potatoes, Seasonal Vegetables, Herb Stuffing, and House-Made Macaroni & Cheese may not be the best choice. But it is great place to end your day. Or, if you've gone the smart thing and gotten to the park before it officially opens then take a well-earned break here and rest up – there's no rush.
Ivonne and some friends recently dined here as we like to keep an eye on all Walt Disney World restaurants. We have ratings and rankings for every restaurant thanks to our subscribers. Currently Liberty Tree Tavern has a 92% thumbs up rating and is ranked #16 out of 105 table service restaurants. A solid choice indeed.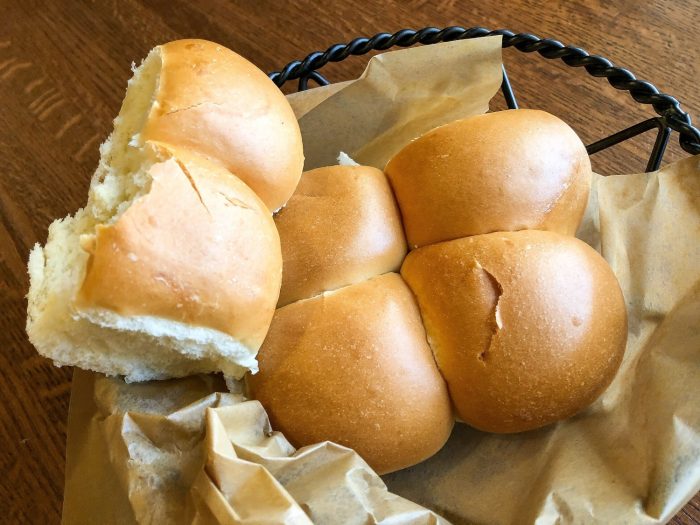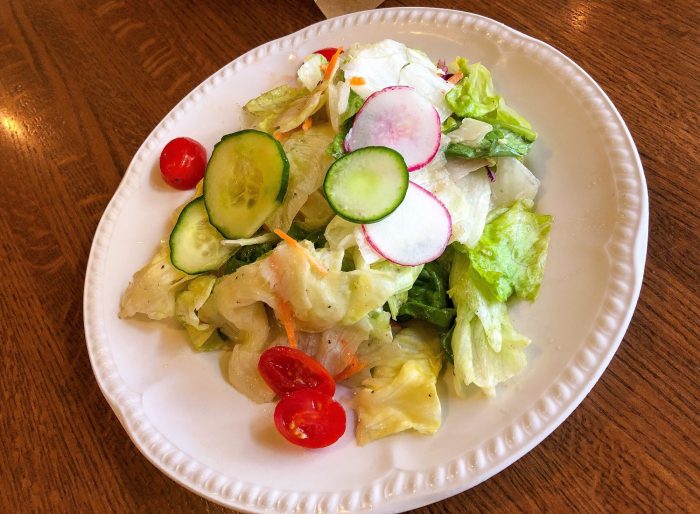 Ivonne reports that the house made dressing on the salad to start the meal was delicious. It was a little sweet, but not too sweet. The rolls were fluffy and delicious. It could have been easy to get stuffed on those two starters.
Every meat served on the Patriot's Platter was enjoyed, but the pot roast was the star. It was so tender and flavorful.  This is followed by the pork because the mushroom sauce served on top was savory, earthy, and simply tasty. The turkey was good too, and it does come with cranberry sauce and gravy, but you certainly need to be in the mood for plain ol' roast turkey. A bed of Herb Stuffing sits beneath the meat; a nice accompaniment that paired with each of the meats.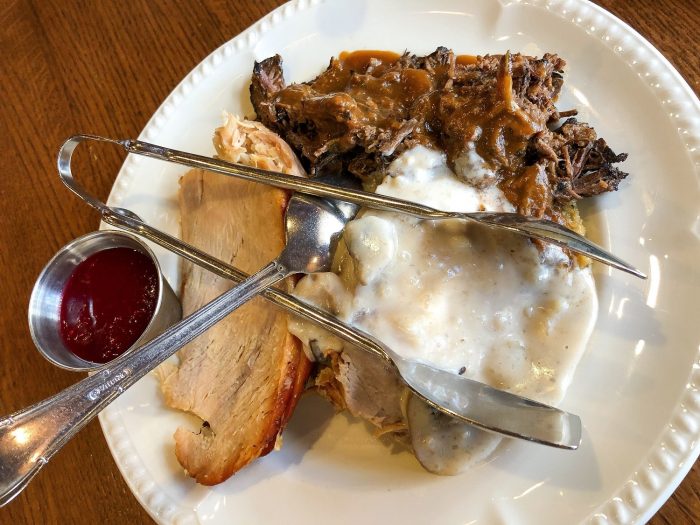 Additional sides of Mashed Potatoes, Green Beans, and Macaroni and Cheese add to the comfort of this meal. The Mashed Potatoes were prepared with the skins still mixed in which elevates the taste. Ivonne is not a big fan of green beans, but the way these were seasoned and prepared had  her reaching for them more than once.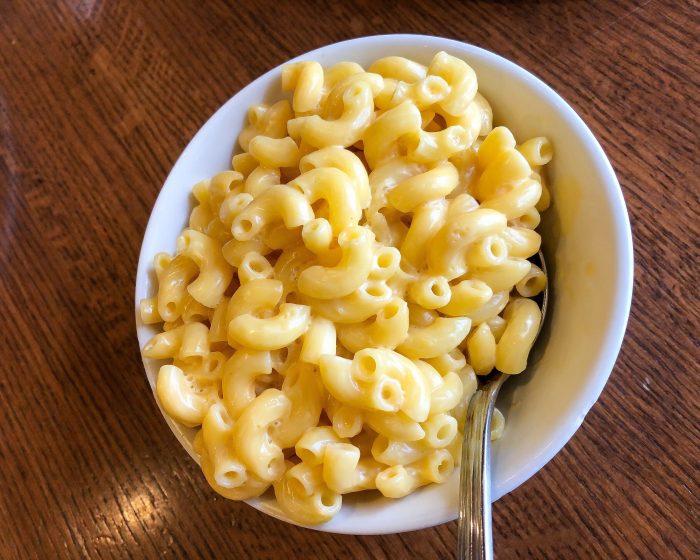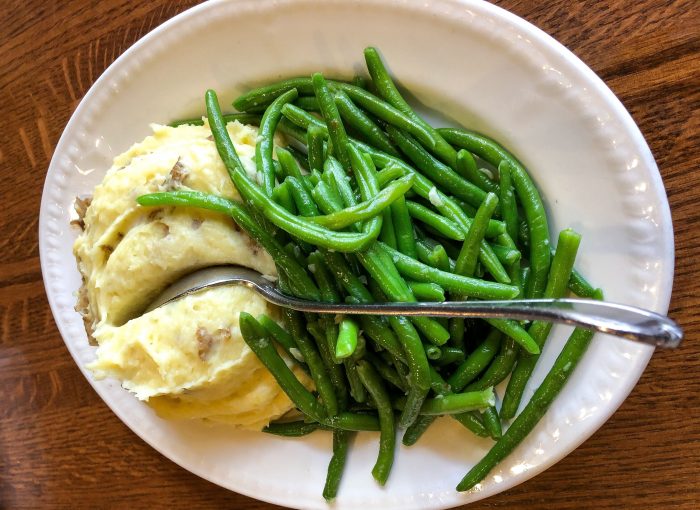 There is also the Plant-Based Tavern Keeper's Feast available which has Impossible Meatloaf, Mashed Potatoes, Mushroom Gravy, and Seasonal Vegetables. A member of the party did order this option, as well as gluten-free. The meal was delicious and enjoyed, and even Ivonne snuck a tasted and stated it could've passed for traditional meatloaf. It was served with a berry sorbet for dessert.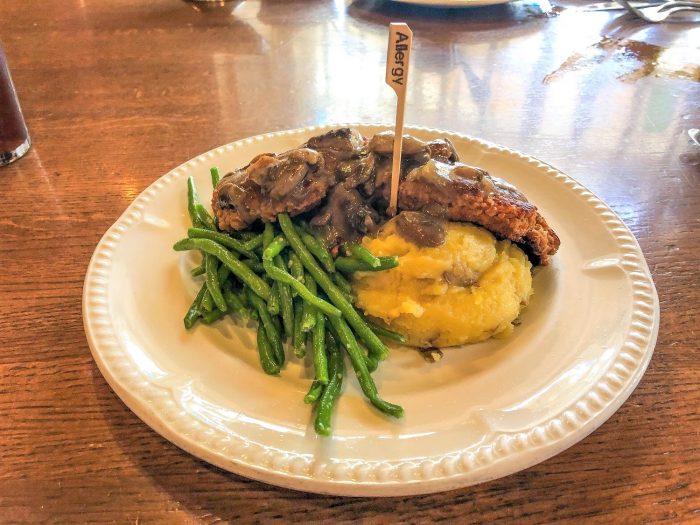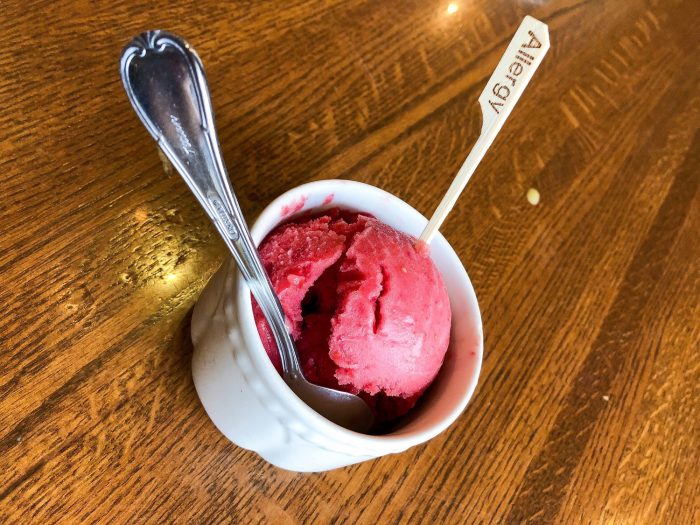 The Oooey Gooey Toffee Cake with Vanilla Toffee Cake, Chocolate Sauce, and Vanilla Ice Cream was a delicious way to end the meal. You can't really go wrong with ice cream on a warm piece of vanilla toffee cake. With the lack of the Disney Dining Plan right now, this all-you-care-to-eat meal for $39 for adults is a good value ($21.00 for kids).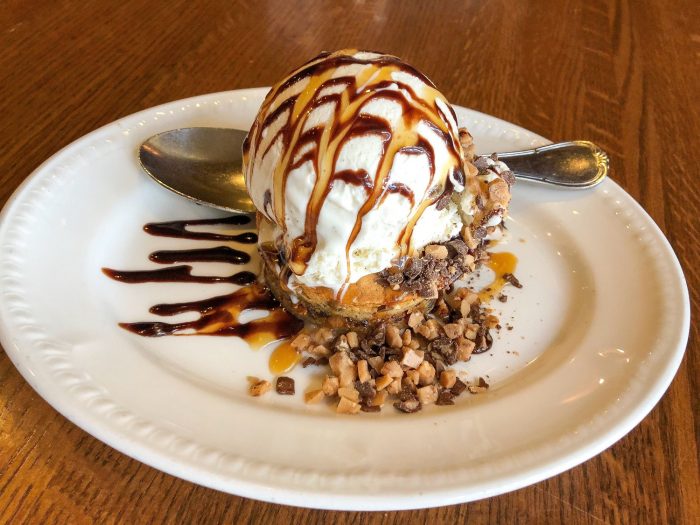 Because this is the highest rated restaurant in Magic Kingdom it can sometimes be tough to get reservations. Give our Reservation Finder a try. It is one of our most popular tools, and it's free!
Have you dined at Liberty Tree Tavern? What's your favorite restaurant at Magic Kingdom?