REVIEW – New Valentine's Day Drinks at Starbucks Disney Springs Marketplace
We love trying out the seasonal drinks offered at both Starbucks locations at Disney Springs. Throughout the year there are some creative concoctions to try. The Marketplace location is ready to welcome sweethearts who want to celebrate Valentine's Day. Chrissy on our field team stopped by and tried out two of the new specialty drinks. One is a bullseye from Cupid's arrow. The other misses the mark.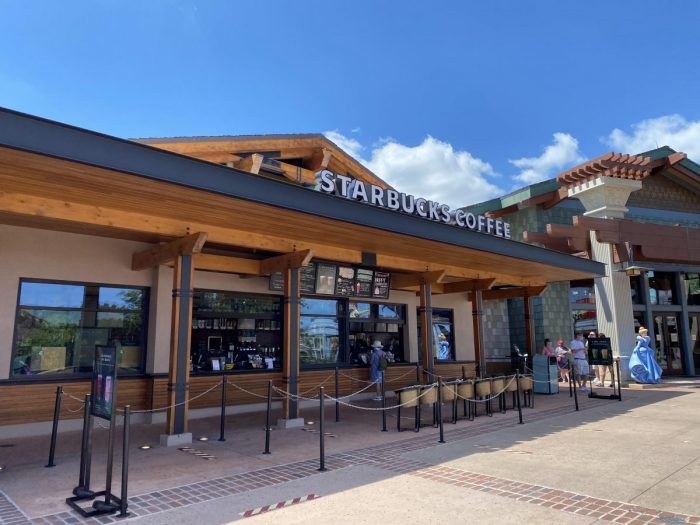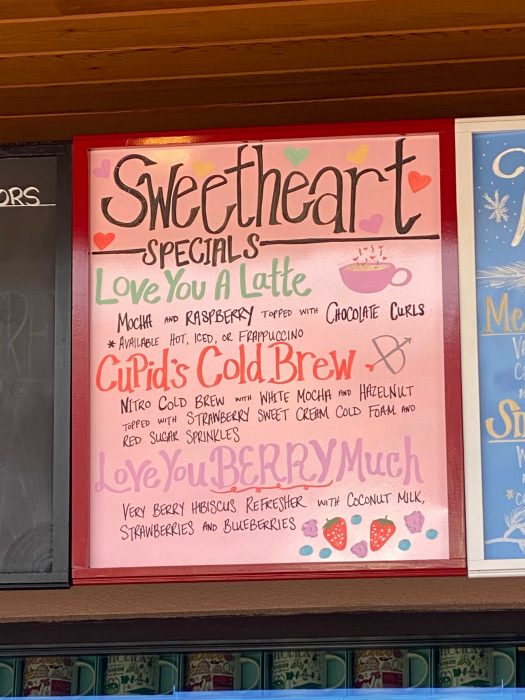 The Love You Berry Much is not a coffee drink, but rather a Refresher. It is similar to a "secret menu" item beloved by some Starbucks fans, known as the "Pink Drink." Chrissy did not care for this beverage, a blend of Very Berry Hibiscus Refresher, Coconut Milk, Strawberries, and Blueberries. She compared it to cough syrup. Perhaps a little sugar would help the medicine go down.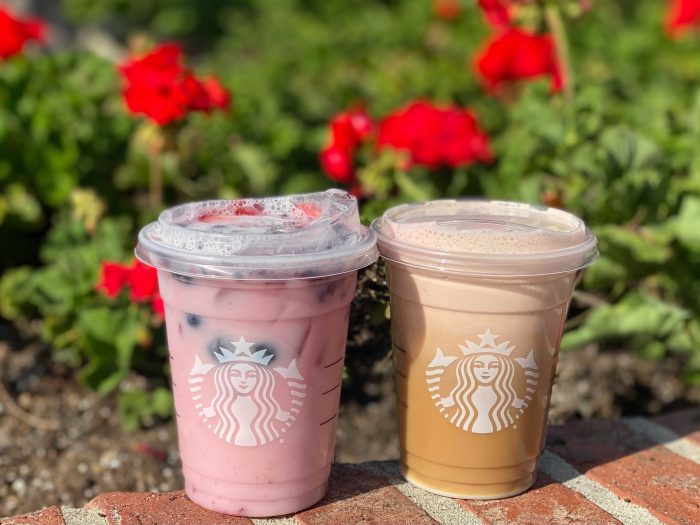 The second drink, on the other hand, is a perfect shot from Cupid himself. Cupid's Cold Brew takes Nitro Cold Brew and mixes it with White Chocolate Mocha and Hazelnut. Sounds angelic, right? Then it is topped with Strawberry Sweet Cream Cold Foam and Red Sugar Sprinkles. This coffee drink was a hit with Chrissy and I've got to say, just writing about it makes me want one myself.
Do you like to try the seasonal drinks at Starbucks? Which one sounds better to you, Cupid's Cold Brew or Love You Berry Much?