Our Top 5 Picks for Valentine's Day Treats at Disney Springs
Valentine's Day approaching means romance, but it also means good treats at Walt Disney World. At Disney Springs there are so many culinary delights, especially when there's a holiday involved, and it can be hard to know which ones are worth it. So we've done the work for you.
Here are our top 5 picks for the best Valentine's Day Treats at Disney Springs:
Choco-Cherry Boba Tea at YeSake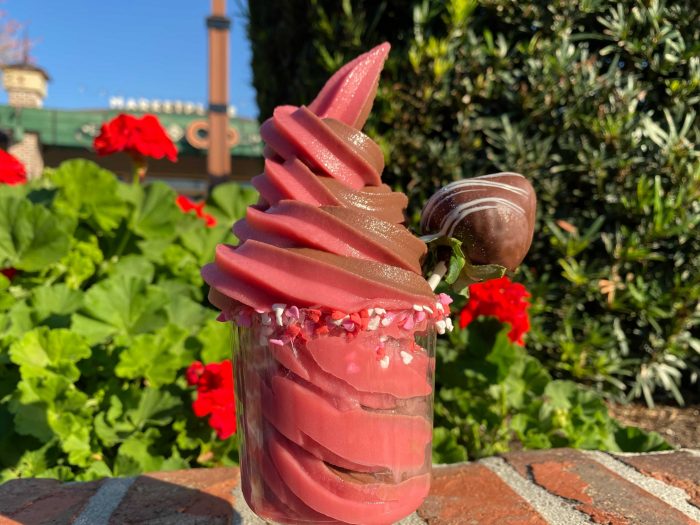 First up at Marketplace Snacks, Strawberry and Chocolate Dole Whip are swirled into a cup that has Valentine's sprinkles around the rim. A large chocolate covered strawberry crowns the soft serve. This treat is a big hit, and our team's favorite of the Valentine's Day treats we've tried at Disney Springs.
The Raspberry Chocolate Chip Cupcake at Sprinkles Cupcakes is available all month. Chocolate chip-studded Belgian dark chocolate cake is topped with luscious raspberry frosting. It is one of the best cupcakes we've tried at Sprinkles.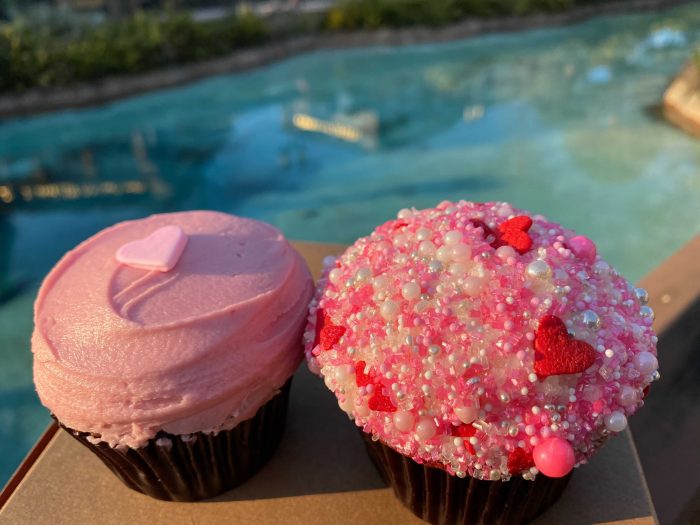 If you need some Valentine's Day fuel, Cupid's Cold Brew takes Nitro Cold Brew and mixes it with White Chocolate Mocha and Hazelnut. Sounds angelic, right? Then it is topped with Strawberry Sweet Cream Cold Foam and Red Sugar Sprinkles. It is available at Marketplace Starbucks.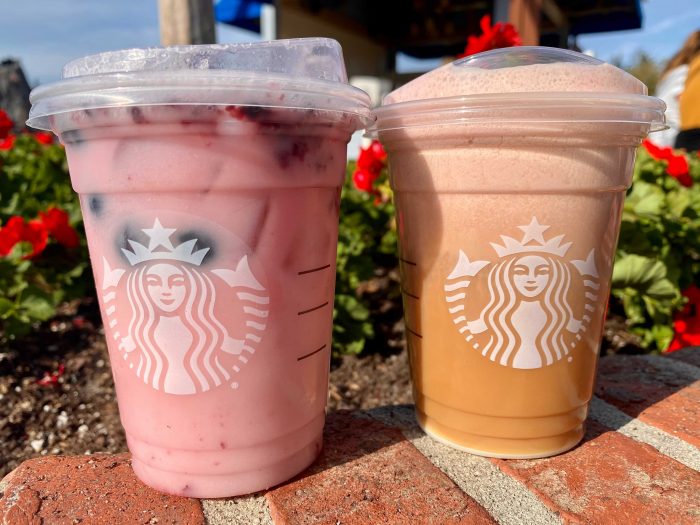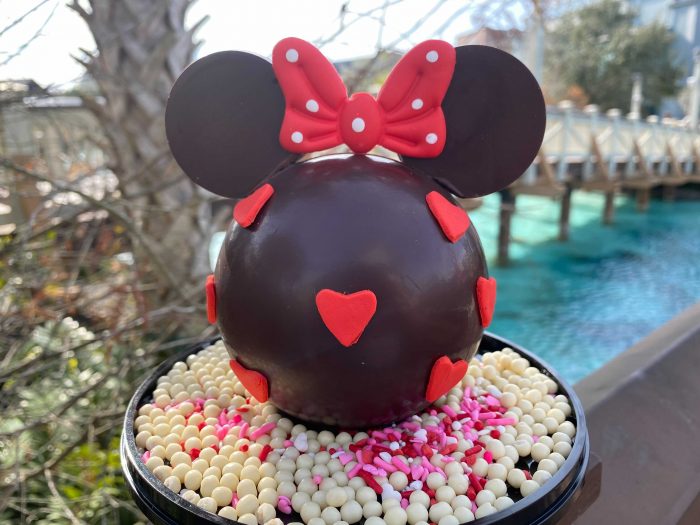 At the Ganachery Chocolate Shoppe, crispy pearls and chocolate-covered marshmallows await inside a Minnie Mouse Dark Chocolate Piñata. At $28 it is a little pricey, but a fun treat to consider for the holiday made for sweethearts.
Finally, an often overlooked quick service option at Disney Springs is YeSake by Mistukoshi. This brick kiosk near AMC Theaters and the Aerophile balloon, is run by the same Japanese company that handles all the food and beverage and shopping at the Japan Pavilion in EPCOT. This should be a clue to you that you'll find authentic Japanese fare here at YeSake.
Throughout the year you can enjoy seasonal flavors of boba tea. Right now the Choco-Cherry Boba Tea celebrates the season of love. This is much more traditional than other boba beverages served at Walt Disney World. The tea flavor is strong and the boba pearls, as well as the chocolate and cherry flavors are not overly sweet. It is very refreshing, but only tea enthusiasts should go for it.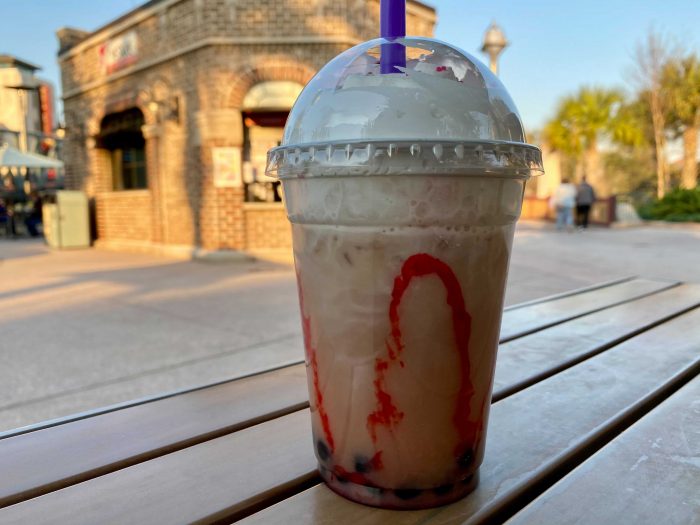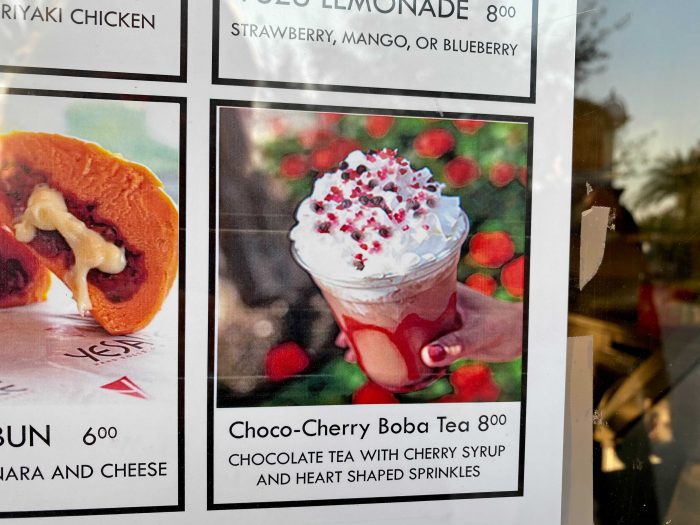 Have you tried any of these Valentine's Day treats at Disney Springs? What's been your favorite?