REVIEW – Say "Feliz Navidad" at Dockside Margaritas
One of our favorite little "secrets" is visiting Dockside Margaritas at Disney Springs for their seasonal margaritas. For the holiday season you can say "Feliz Navidad" at Dockside Margaritas with a seasonal margarita. Our team enjoyed the waterside views as they sipped on this festive seasonal margarita.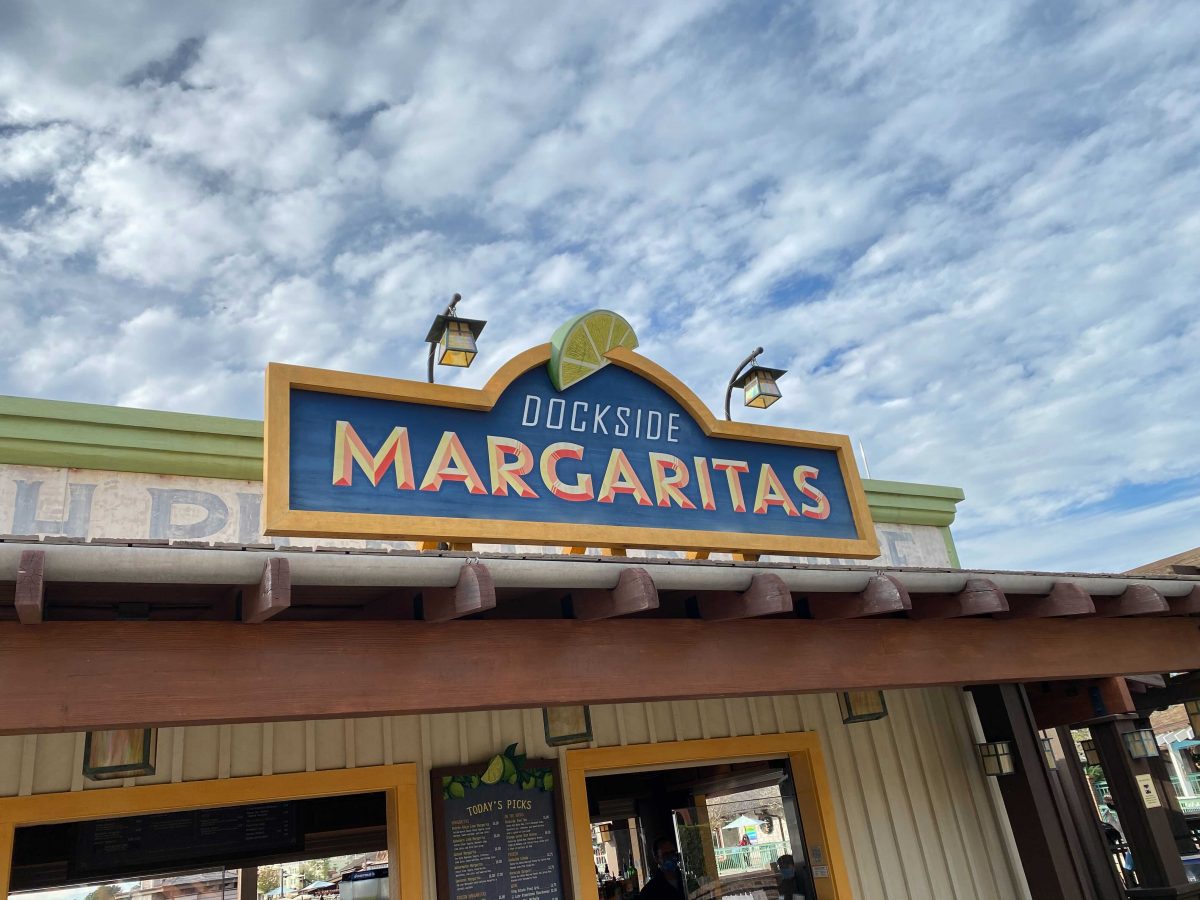 The Feliz Navidad Margarita is a fairly simple recipe with Herradura Blanco Tequila, Crème de Cassis, and apple juice. The color is simply gorgeous thanks to the Crème de Cassis (which is a sweet liqueur made from black currants). The Blanco Tequila is very light, so combining that with the sweet Crème de Cassis and the apple juice, you've got a very sweet and light margarita.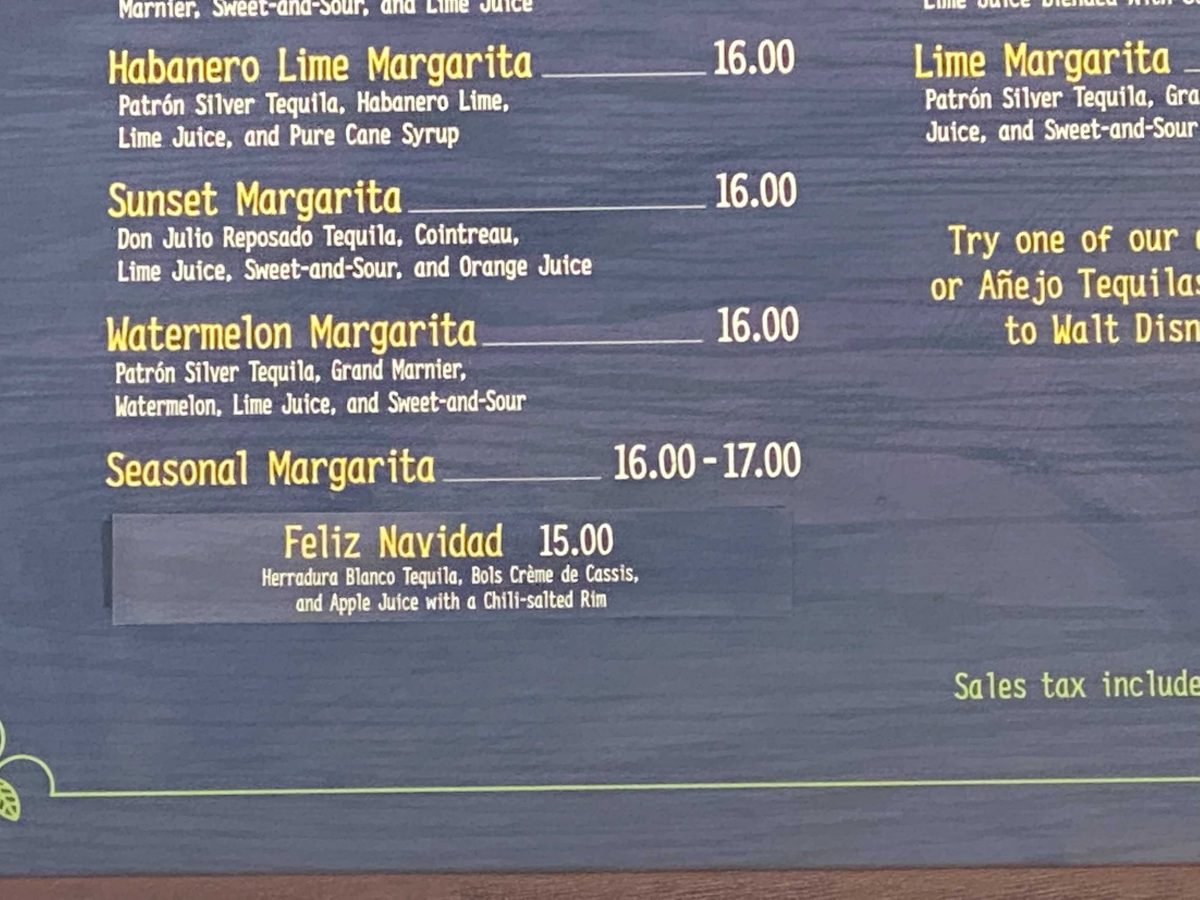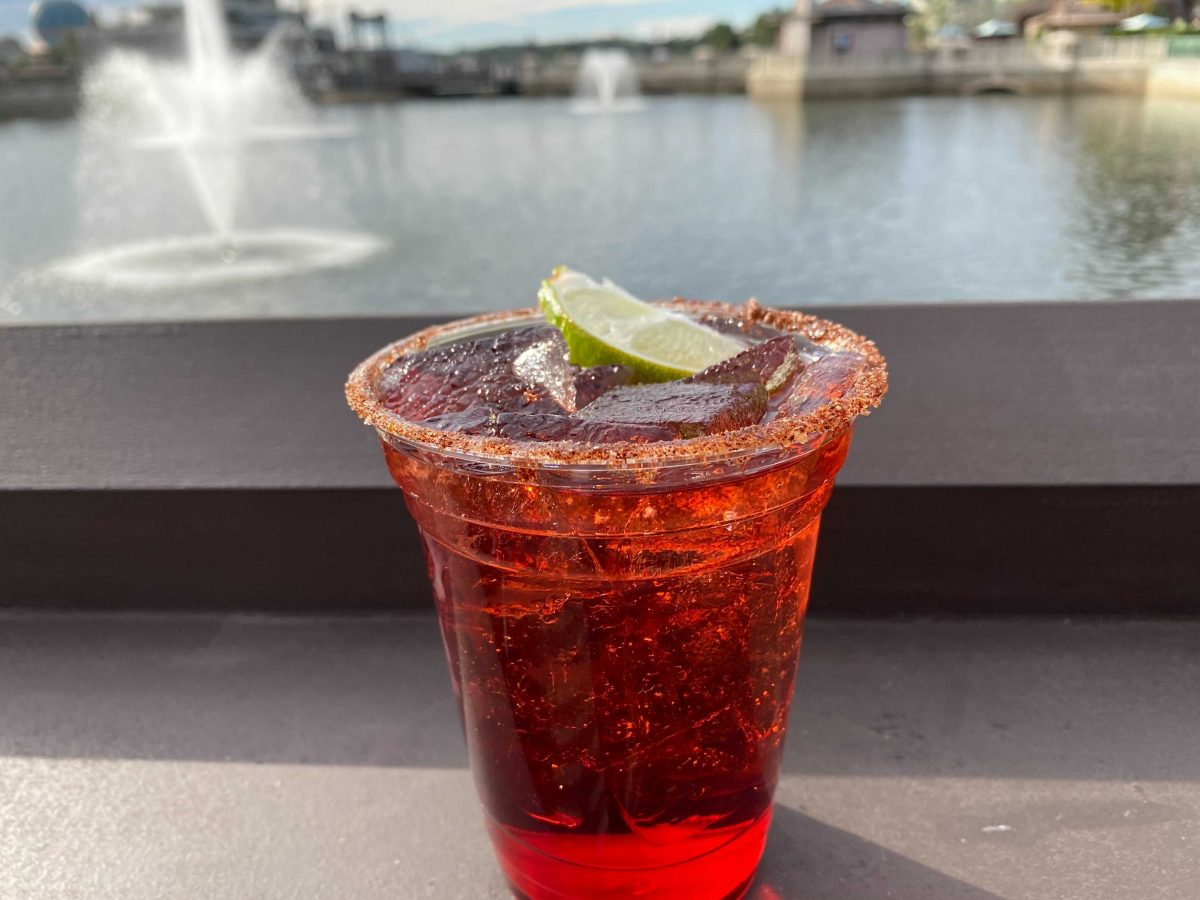 Thankfully the chili salt rim adds a nice contrast and some mild heat. A lime wedge is added as a garnish, and our team recommends squeezing it in to add some tartness, and perhaps asking for a second one if you really want to cut back the sweet. Sipping on this beauty at Dockside Margaritas is a great way to stop and take a minute to enjoy the season in a relaxing outdoor venue.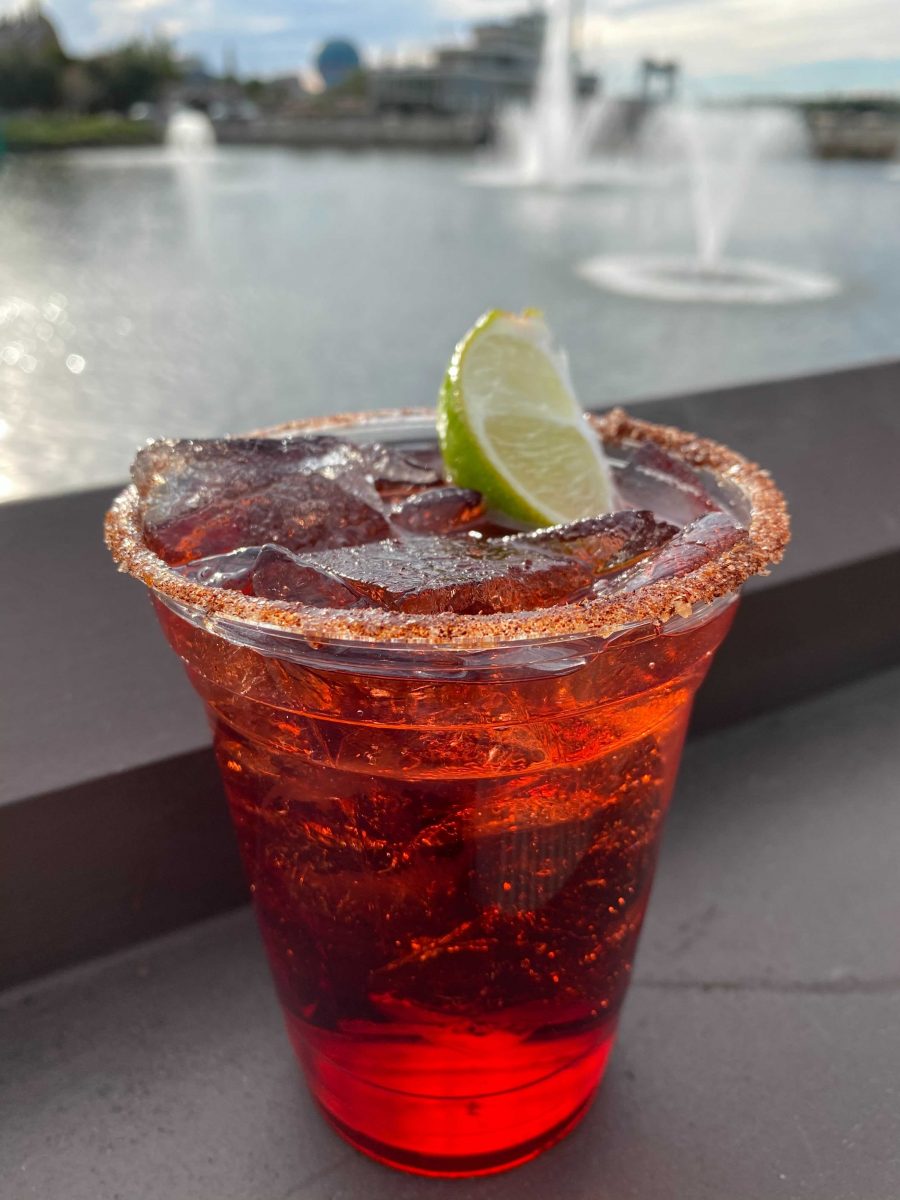 For $15.00 this is a very good, fresh-made cocktail. It certainly beats the disaster that was the Peppermint Margarita last year. Yes, there are a few tiny ways 2020 is better than 2019 – we'll take the small victory.
Have you ever stopped for a margarita at Dockside Margaritas? Where do you love to grab a drink at Disney Springs?