REVIEW – Dockside Margarita's Latest Seasonal Margarita is a Florida Classic
If you want a hand-crafted margarita while at Disney Springs, Dockside Margaritas should be on your list. This margarita bar is great for a margarita to toast your Walt Disney World vacation, and has a delightful citrus-stand theme. Throughout the year there is usually a seasonal margarita on the menu. Right now the seasonal margarita is a Blood Orange Margarita. I stopped in this week to give it a try.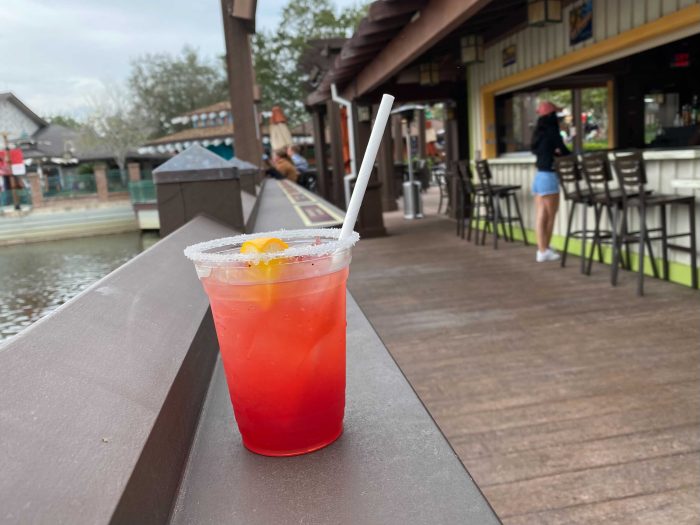 Each of the margaritas at Dockside Margaritas is bursting with flavor. Most are available on the rocks, which is my personal preference, but some are available frozen if you desire. You'll find lots of fruity flavors, and a few cocktails on the menu – mostly made with rum, plus a small selection of beer and wine.
Our readers give this waterside bar a 94% thumbs up rating and it is ranked number 37 out of 168 Walt Disney World bars. During the pre-COVID days there was often live entertainment in the relaxing outdoor lounge area. Currently the live entertainment is extremely limited.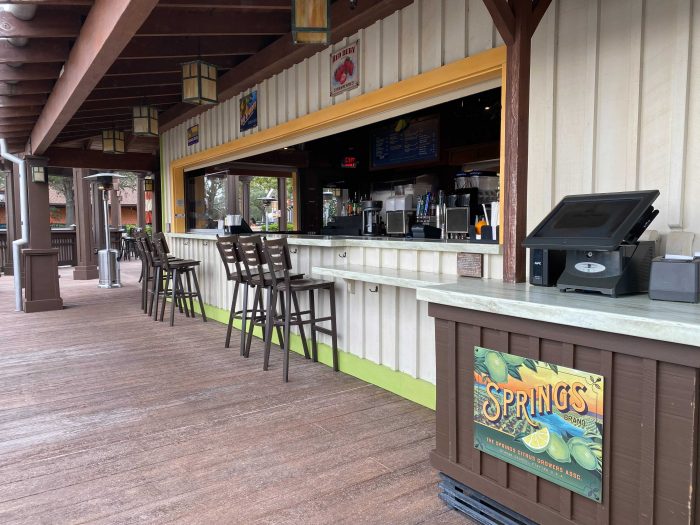 The seasonal margaritas at Dockside Margaritas tend to follow the flavor of the season. During the holiday season there was the Feliz Navidad Margarita. Now in the winter months there is the Blood Orange Margarita. After all, citrus season is at its peak during the winter in Florida. This Blood Orange Margarita is a lovely balance of sweet and tart. It is made with Patron Silver Tequila, Grand Mariner, Blood Orange flavor, Lime Juice, and Sweet and Sour mix.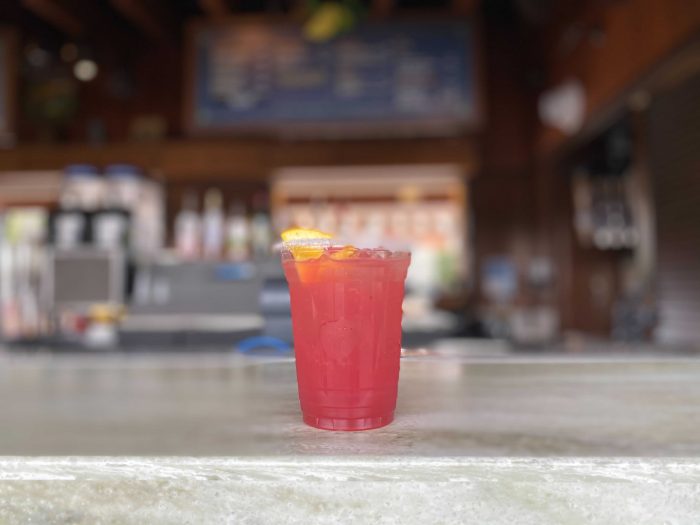 The Sweet and Sour mix was a little heavy for my taste. I would have preferred more fresh lime juice and a splash of orange juice. Still, the Blood Orange Margarita had a nice citrus flavor and helped to brighten a dreary wintry day.
It is $16.00 which is typical for the margaritas here, and with tip it came to close to $20, which was a little hard to swallow, but thankfully the drink went down easy.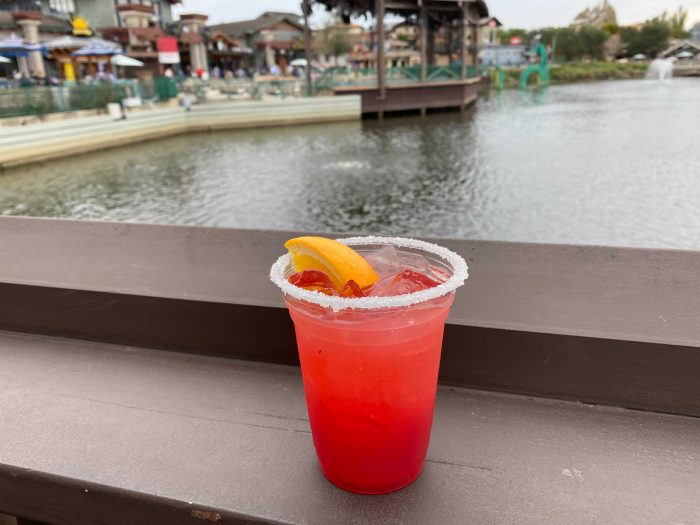 The bartender asked if I wanted salt or sugar and I asked him what he felt would go better with this particular margarita. He went with salt, and I think it was the best call. It helped to brighten the margarita and cut the thickness of the Sweet and Sour mix. After a few sips I muddled the orange garnish which helped to cut the thickness as well.
Although this Blood Orange Margarita isn't the best margarita at Walt Disney World, it certainly satisfied and would be something I would order again. It fits the winter season and helps to brighten the post-holiday slump.
Have you been to Dockside Margaritas? Do you like to try the seasonal margarita or stick with an old favorite?