REVIEW: Dockside Dining at Disneyland's Harbour Galley
Located in Disneyland, across the walkway from Haunted Mansion, and on the boarder of New Orleans Square and Critter Country sits Harbour Galley. This boat dock and fishing-themed quick service restaurant serves a small selection of soups and sandwiches with seafood as one of the main ingredients. We've never been that impressed with Harbour Galley's offerings, but some key items have been improved recently that make it worth checking out.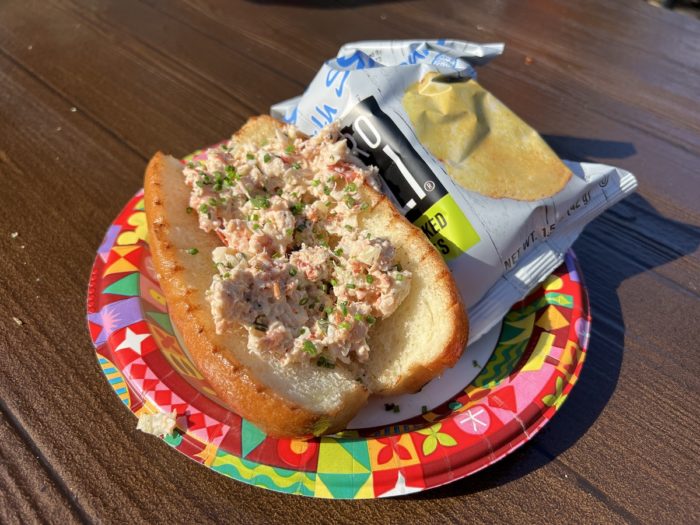 First up is the Lobster Roll ($14.99) which we've recommended to avoid for years. I'm happy to report that the current version being offered is fantastic. Gone is the overuse of mayonnaise and Old Bay seasoning. Now you can actually taste the lobster. I'm always a bit wary of seafood sold at theme park fast food restaurants, but the lobster in the roll was fresh in taste and didn't have an offensive odor. While this item is good, keep in mind to set your expectations at a certain level. If you're expecting this to taste like the lobster roll you and your significant other ate in the shadow of a 100 year old lighthouse off the coast of Maine, you're going to be severely disappointed.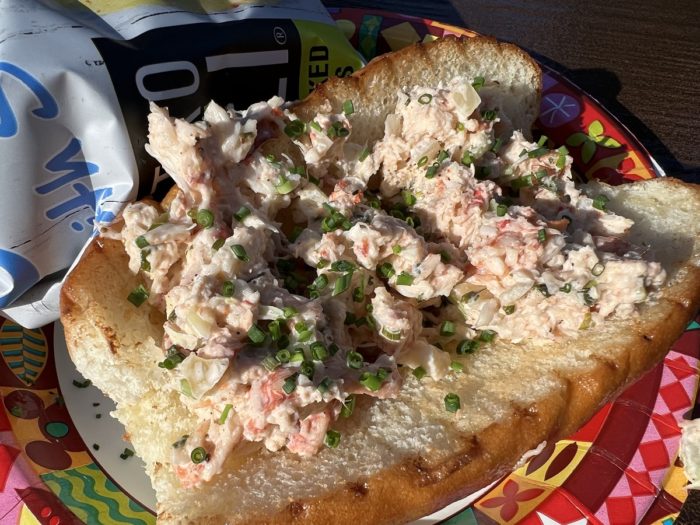 I also wanted to mention that the bun is great. Wonderfully soft and with a light amount of butter. I wish there was just a tad bit more lobster, but the serving size is decent. A bag of chips or Cuties oranges are included.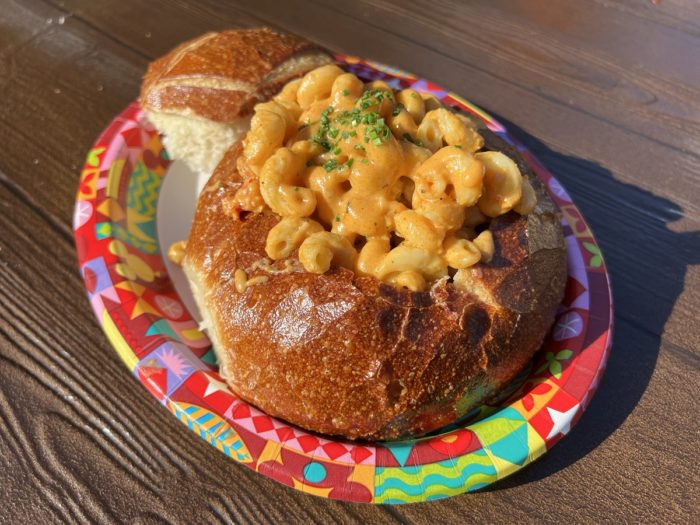 Here's another lobster item I was suspicious of at first. The Lobster Mac 'n' Cheese in a Sourdough Bread Bowl ($12.49) sounds great, but I thought there was a lot of ways they could screw it up. Thankfully it was also very tasty. Lot of carbs going on here.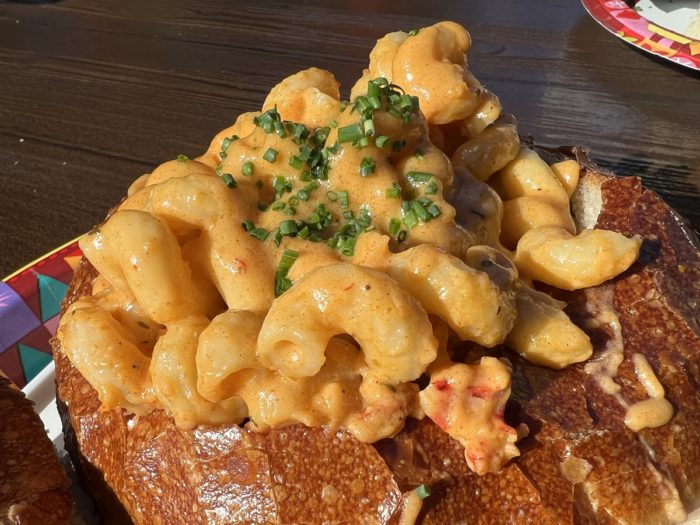 The mac and cheese isn't overflowing with lobster, but there's a decent amount.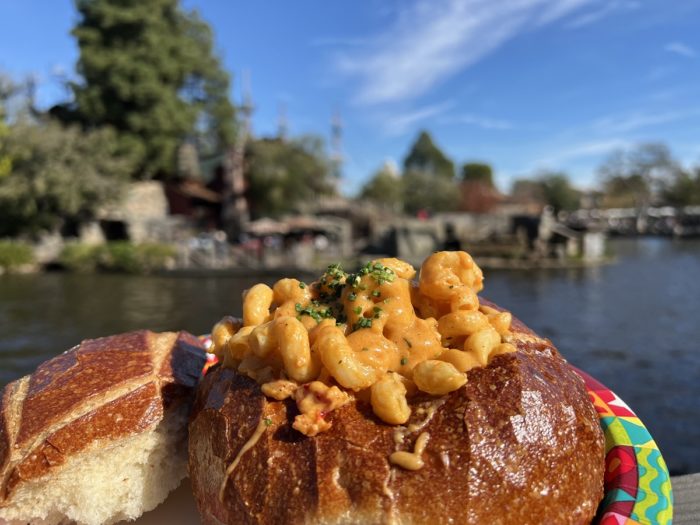 You can also take pictures of it sitting and enjoying the views of Rivers of America.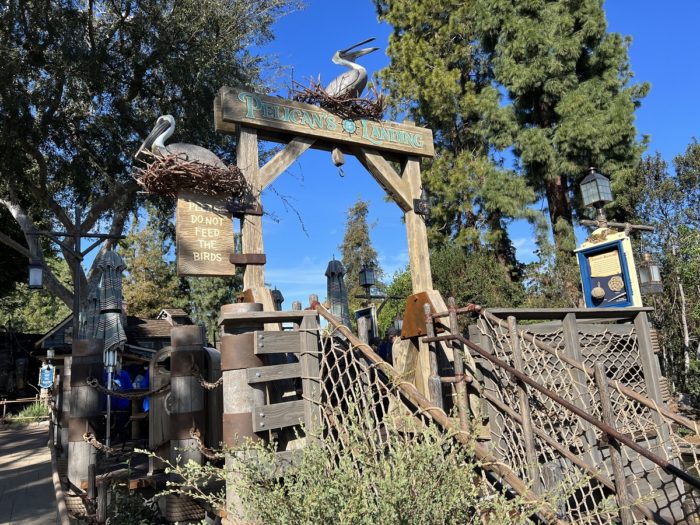 Speaking of the views, the seating area attached to Harbour Galley, which is named Pelican's Landing, is a nice place to sit and watch boats, rafts, and canoes float by.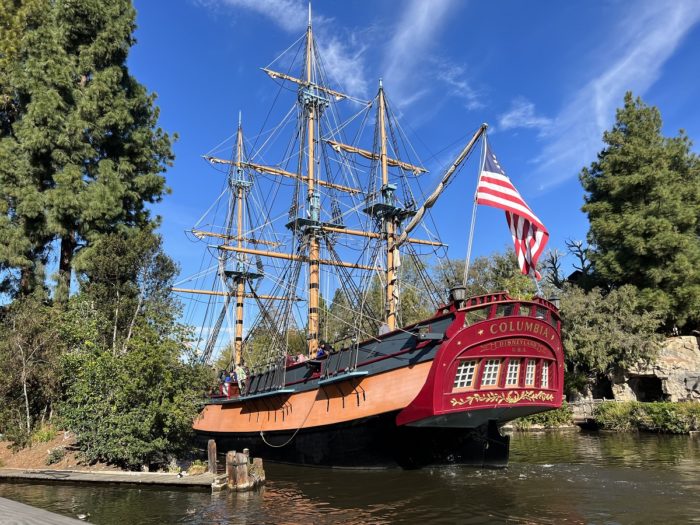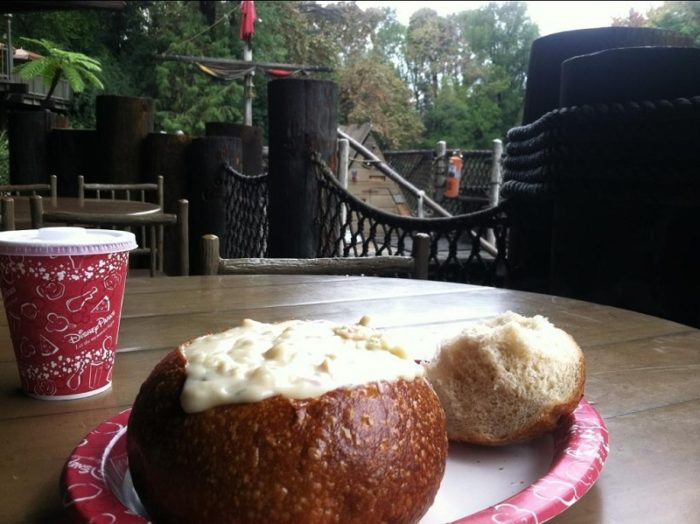 Also available are Disneyland's famous soups served in bread bowls. The clam chowder is heavy, creamy, and oh so wonderful on a those rare rainy Southern California days. By the way, the bread used in Disneyland's bread bowls is made fresh next door at Disney California Adventure.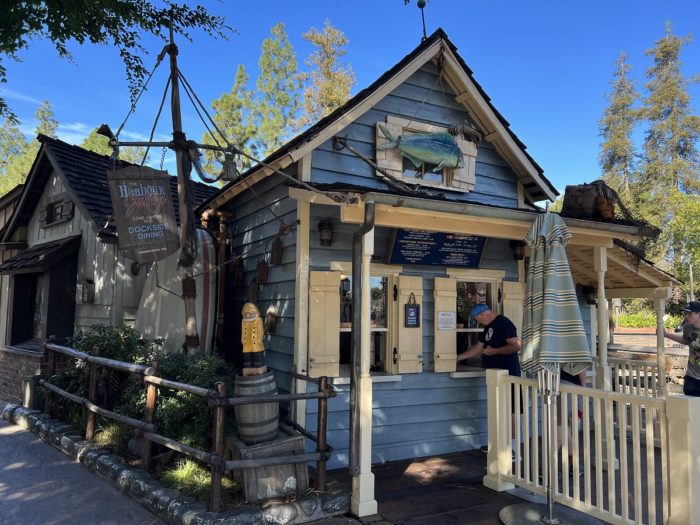 Harbour Galley is easy to miss and only has two windows, one for ordering and one for picking up. We highly recommended using Disney's mobile order system to place your order ahead of time.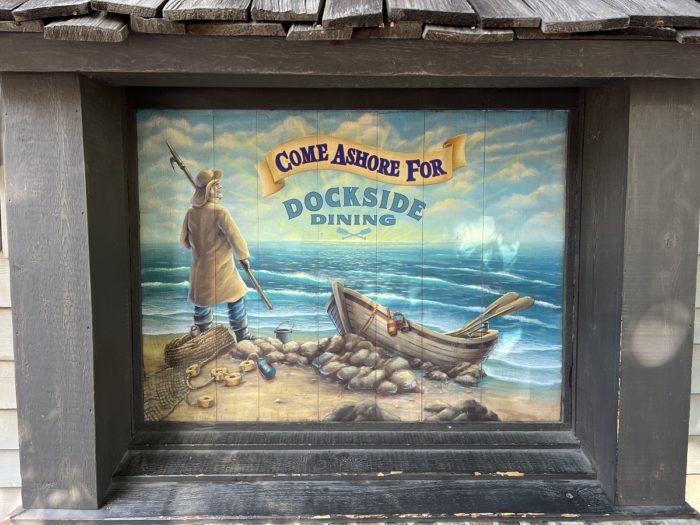 Overall Harbour Galley's menu is limited but it packs a punch. We enjoy every item on the menu, and the seating areas with views of Rivers of America offer a nice and pleasant place to enjoy a meal.
Be sure to check out our Disneyland Crowd Calendar, which rates every day of the year on a scale of 1 to 10 so you can see how busy Disneyland and DCA will be during your visit. Also check out our Disneyland Touring Plans. These itineraries can show you how to beat the crowds and spend less time in line at your favorite rides. Our Touring Plans can also be personalized! All of our tools are used by hundreds of thousands of visitors each year and are constantly being updated by our in-park team of researchers and data scientists. We can even book your vacation for you.
Are you a fan of Harbour Galley? Are you planning on eating there during your next visit? Let us know in the comments.