REVIEW – The Pumpkin Cheesecake Cannoli Sticks Around for the Holidays at Hollywood Studios
You might think our field research team and myself would be sick of pumpkin flavors at Walt Disney World, but alas there is one pumpkin treat I'm glad has stuck around past Halloween. Since September PizzeRizzo has served up the Pumpkin Cheesecake Cannoli. Now that the holiday season has arrived, it's been renamed to the Holiday Cannoli. It's the same flavors and the same price, and here's why this regifting is perfectly fine with me.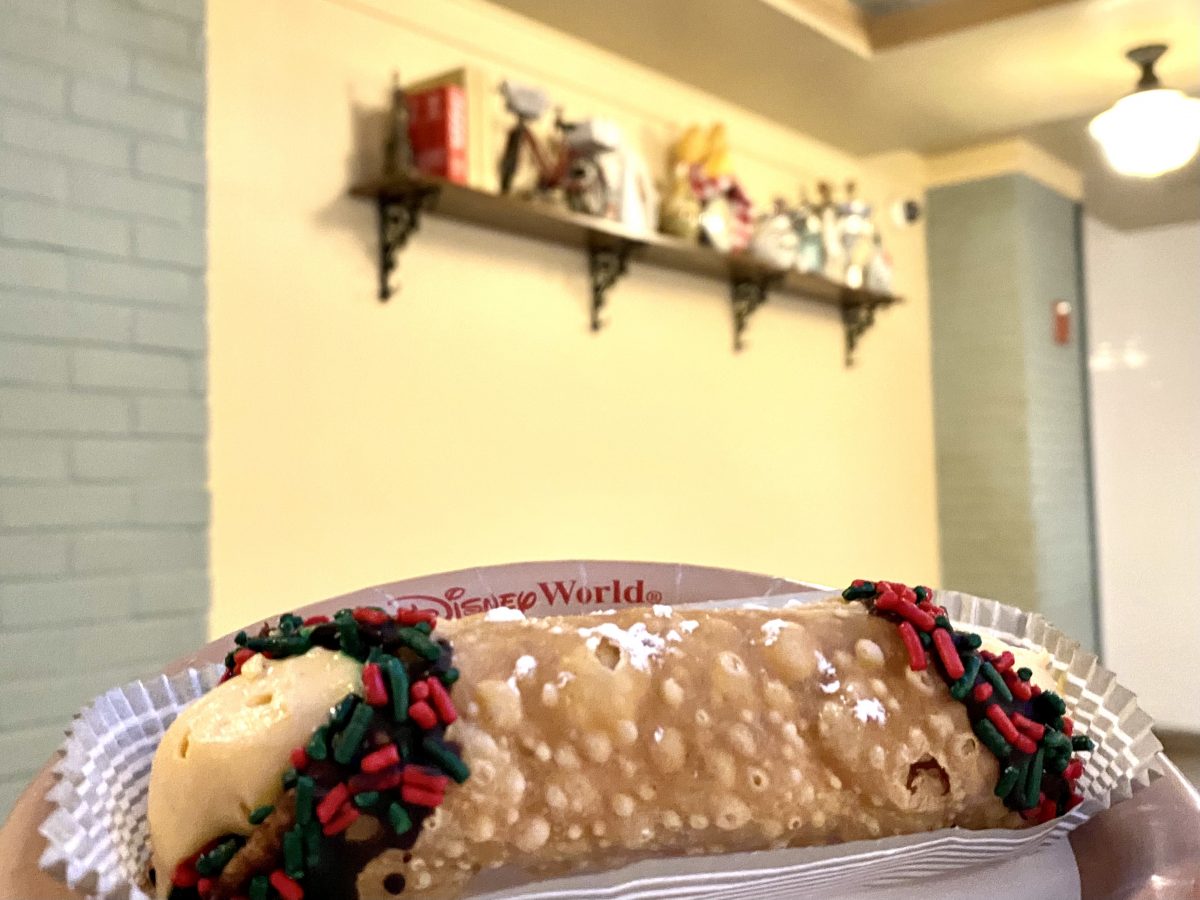 The Holiday Cannoli has a light, slightly crispy cannoli shell that is the perfect texture and lightness. The pumpkin cheesecake filling is rich and decadent, but not heavy. I love the combination of the warm, sweet pumpkin spices and the slight tang of cheesecake. Pumpkin cheesecake might just be my favorite fall flavor.
The edges of the cannoli are dipped in chocolate and festive red and green sprinkles are about the only thing that differentiates this from the fall version. I unabashedly ate this treat by myself. However, if two people wanted to share it would give each of them about three bites.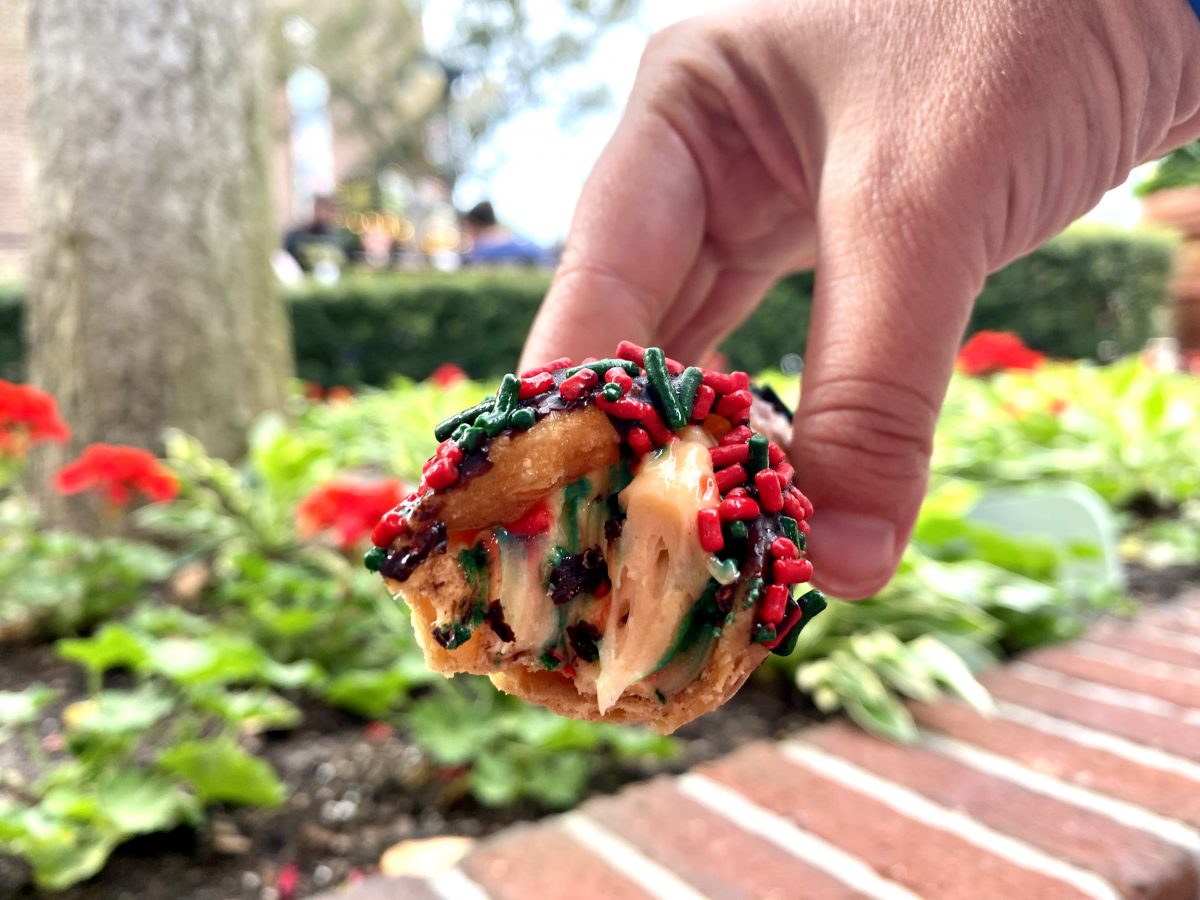 You can mobile order it, just like anything else on PizzeRizo's menu. At $4.99 it is one of the lowest priced holiday treats in Walt Disney World.
Have you tried any of the holiday treats this year? What's your favorite?