REVIEW – Two Holiday Treats for a Sugar Rush at Backlot Express
'Tis the season to indulge in all kinds of holiday delights. Every Walt Disney World theme park has festive treats during the holiday season. Disney's Hollywood Studios has a few signature holiday beverages available at multiple dining locations throughout the park. The Frozen Salted Caramel Hot Cocoa is one such beverage, and it is available with or without alcohol. Our team gave it a try, as well as the Holiday Tree Mousse at Backlot Express.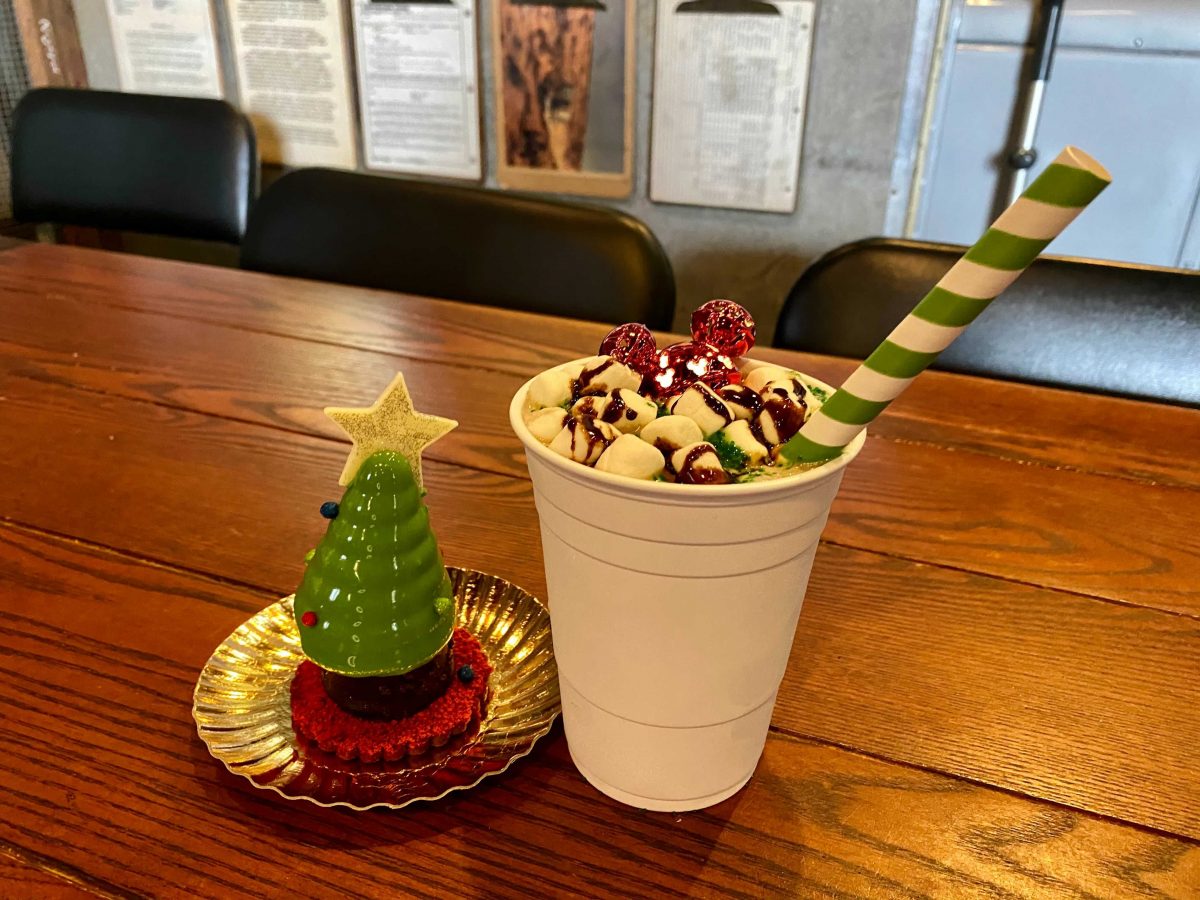 The Frozen Salted Caramel Hot Cocoa sure looks delicious in the photo when you go to mobile order it. Judging by the name, one might expect it to be very sweet, and you'd be right. The blend of salted caramel and cocoa chocolate is very sweet, almost syrupy. This is not a frozen beverage to be taken lightly. It can also be ordered with a bit of Kahlua in it, which may cut the sweetness a little. It comes with a souvenir glow cube, which is actually a Mickey Mouse shaped jingle bell, without the jingle. Overall, this beverage is not something our team is in a hurry to order again, but if you want something festive and sweet, it is a decent choice.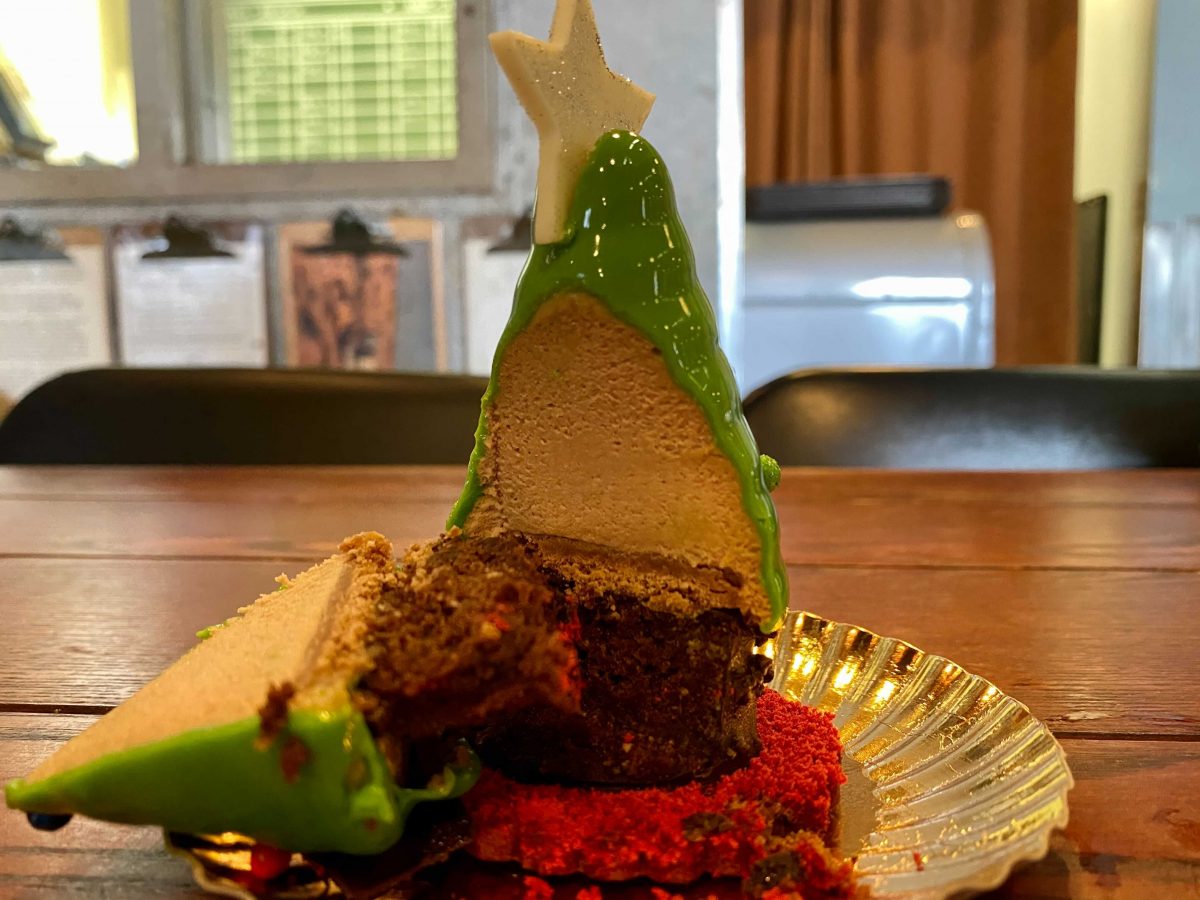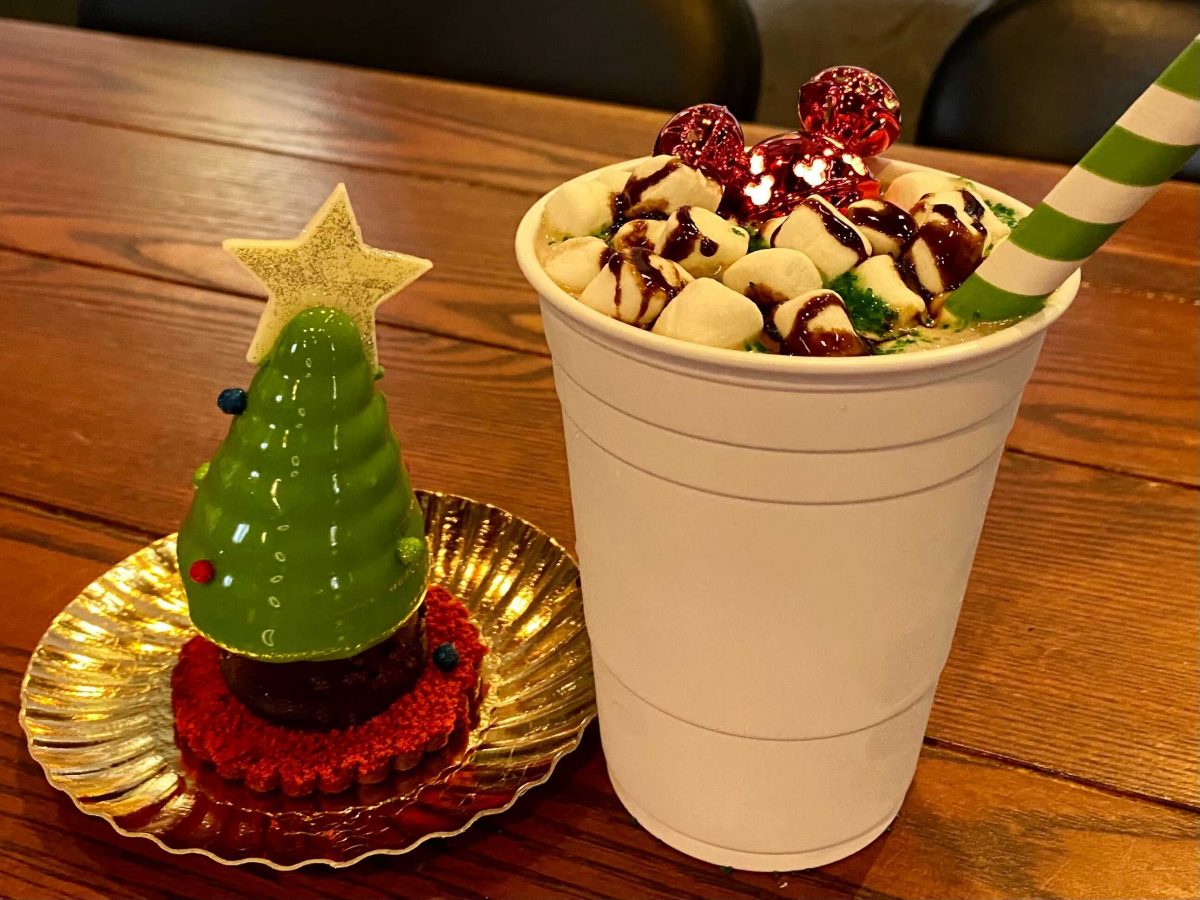 The Holiday Tree Mousse has an interesting combination of flavors. The mousse is a blend of milk chocolate and chai. The mobile ordering menu says "chia" but we're pretty sure that was typo, because we did not detect any chia seeds, but did indeed detect the warm spice of chai. This mousse is on top of an almond financier cake and a butter cookie. The flavorful combination was warm, cozy, and sweet and the texture of the mousse and the gelatinous covering was light and airy. Overall, this treat had the festive flavors we expect from these kinds of treats and was pretty satisfying. At $5.49 it is one of the lower priced holiday treats available.
Do you plan to visit Hollywood Studios during the holidays? Would you try either of these treats?