Affection Section Has Reopened at Animal Kingdom, But Should You Visit?
Affection Section at Disney's Animal Kingdom officially re-opened this week, allowing guests to interact with, pet, and brush docile animals in a petting zoo setting. Prior to this reopening guests could see the animals, but not enter each pen area to actually get up close. Now that it has reopened you may be wondering about COVID-19 safety precautions. After visiting the Affection Section on Monday, here's why we think it should be on your list, and some thoughts about the safety precautions.
Visit while the weather is pleasant
Enjoy a train ride, especially since the WDW Railroad is temporarily closed at Magic Kingdom
Limited capacity in the Affection Section
Our team felt there was plenty of room to distance
Sanitizing your hands before you can enter is required
Hand washing stations and sanitizer readily available when you're done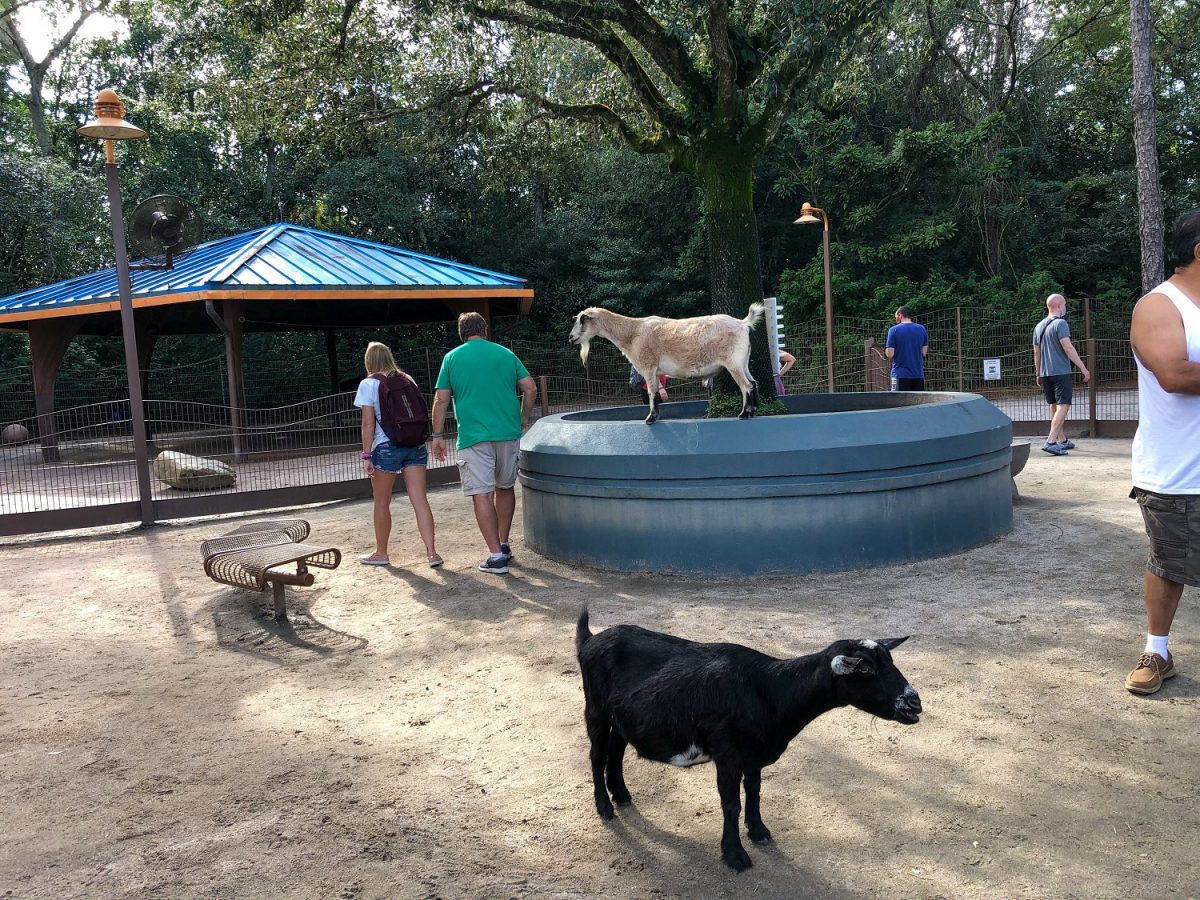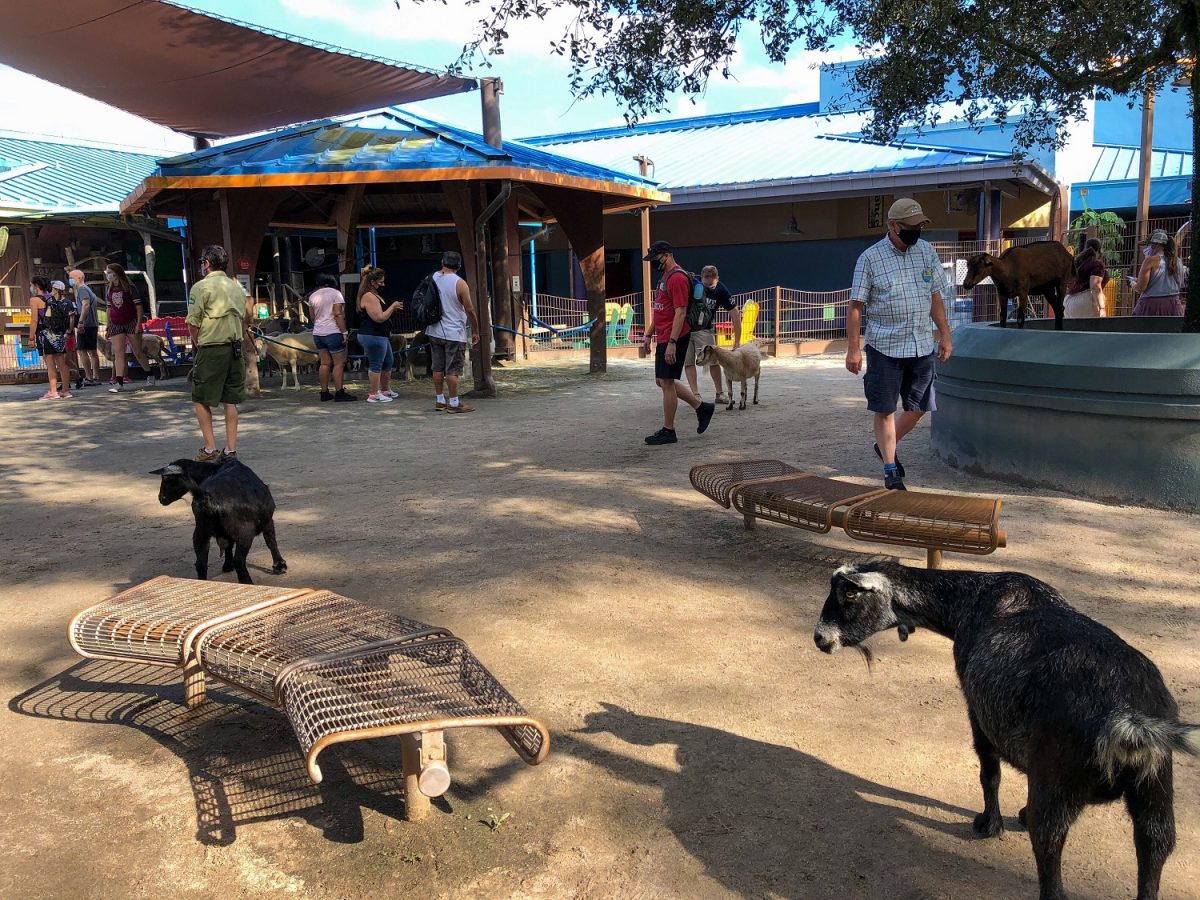 In these stressful times, a lovely, albeit bumpy, train ride that leads to a walk among nature, is a nice treat. The Wildlife Express train is located near Kilimanjaro Safaris and Harambe Market. Capacity on the train is limited, with certain rows and seats being blocked off. The train takes you through parts of the park that allow you to catch a glimpse of backstage, and see how the animals are cared for each day. The train stops at Rafiki's Planet Watch. There is a long winding trail, with lush landscaping and a few educational spots, that leads to the Conservation Station and Affection Section. Conservation Station is a building with animal care exhibits, include a veterinary section where routine procedures are offered performed with guests able to watch. There is also The Animation Experience where you can learn to drawn a Disney character.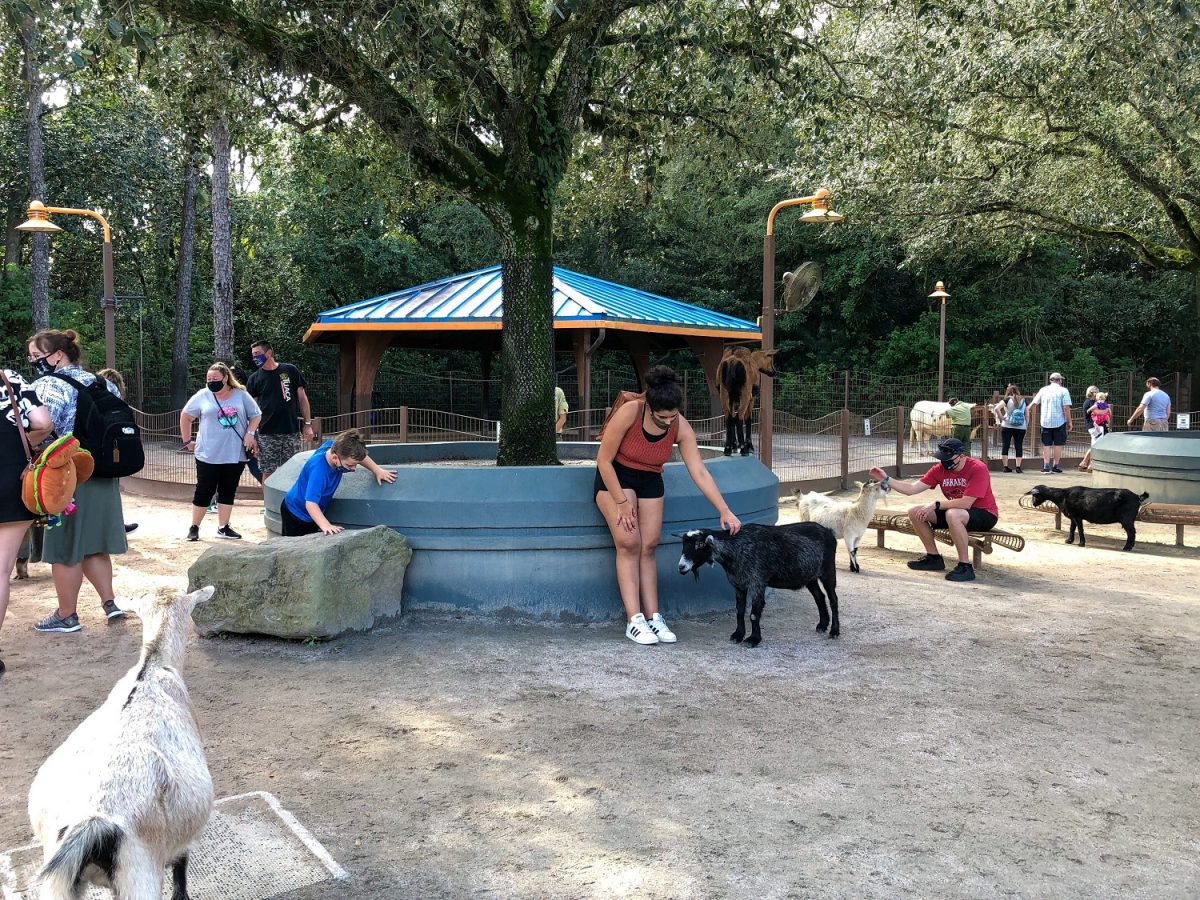 Then there is the Affection Section. It is an average size petting zoo style area, but it is very well maintained and clean. Animals like goats, sheep, and even pigs are generally available for interaction – just know certain animals may not be available on any given day for a variety of reasons.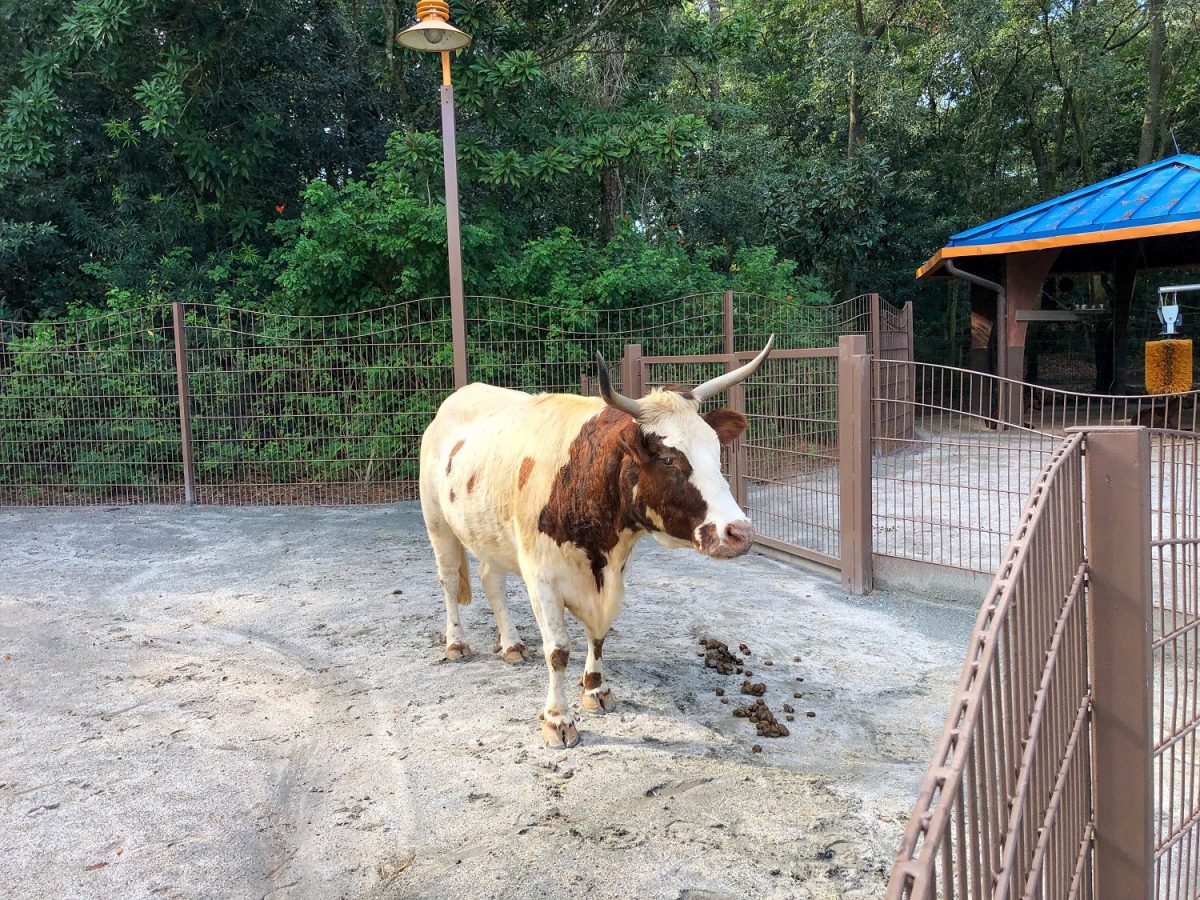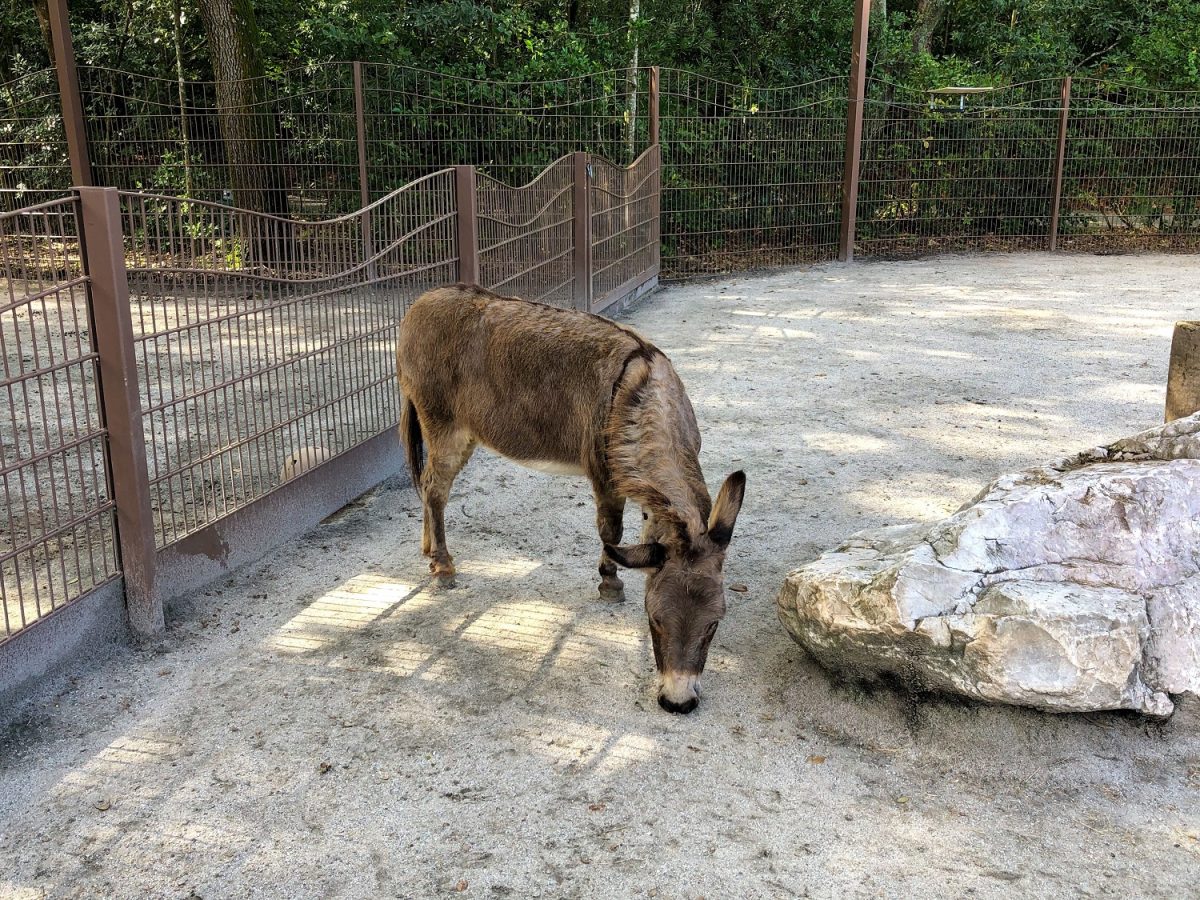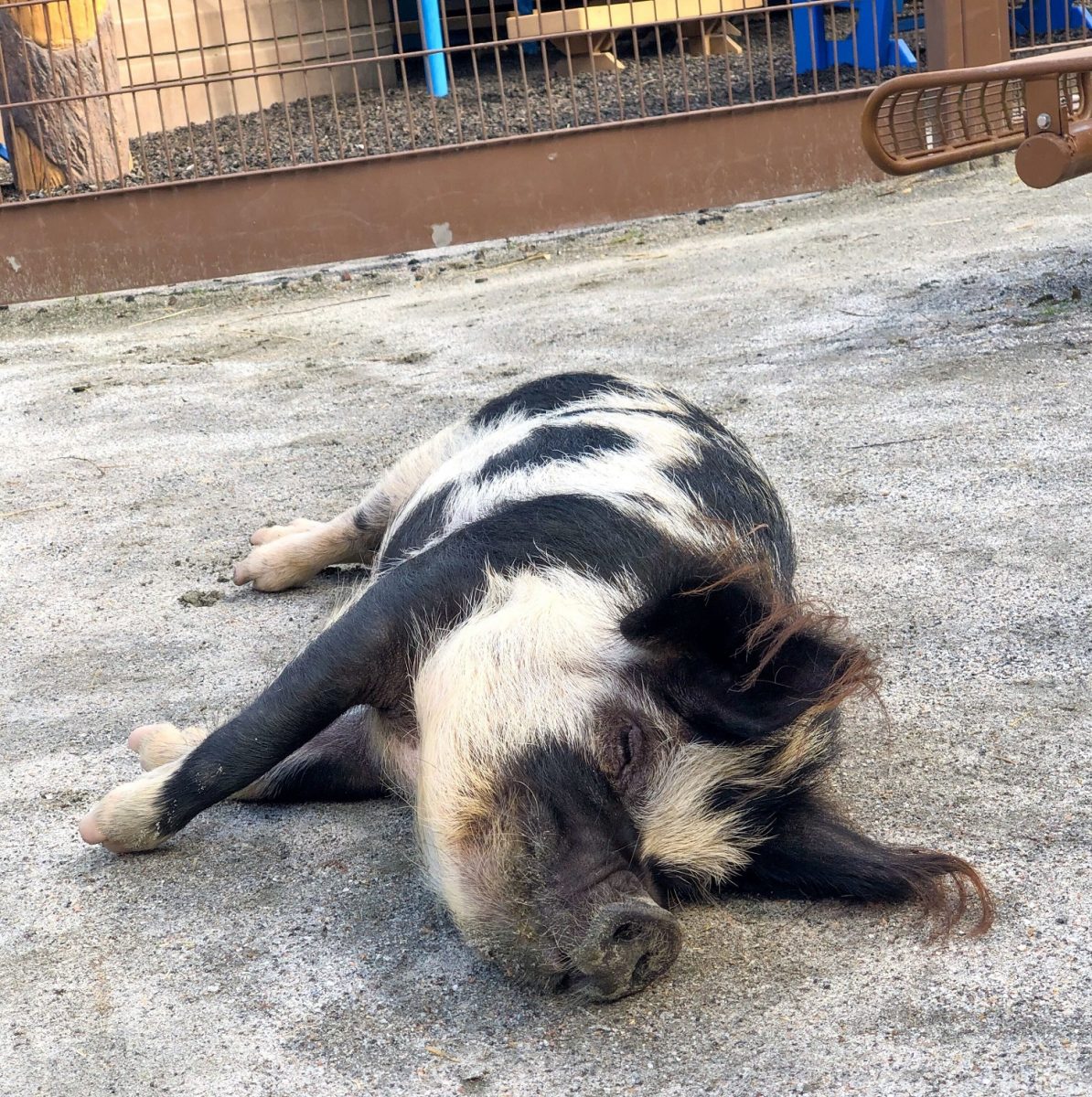 Other animals like a cow and a donkey, are visible and nearby, but kept in an area where guests cannot enter, but can get close. Guests are encouraged to touch and pet the animals in a calm manner. It is still important to keep your distance from other guests, which is why capacity is limited. Some guests may find this experience calming and a much needed way to recharge.
Have you ever been to the Affection Section? Would you consider visiting with the safety procedures in place?