REVIEW – The Wookie Cookie Always Wins at Backlot Express
If you want Star Wars-themed food that isn't given the otherwordly treatment found at Star War Galaxy's Edge, then head to Backlot Express. Here we found the return of a scrumptious sweet that any Star Wars fan will love. The Wookie Cookie is back!
The name is a little misleading because it's not just one cookie, The Wookie Cookie is Two Oatmeal Cookies with Vanilla Cream Filling garnished with a Milk Chocolate Sash on top. Some guests may be familiar with the Oatmeal Cream Pies from Little Debbie. This is reminiscent of that, with a similar flavor combination.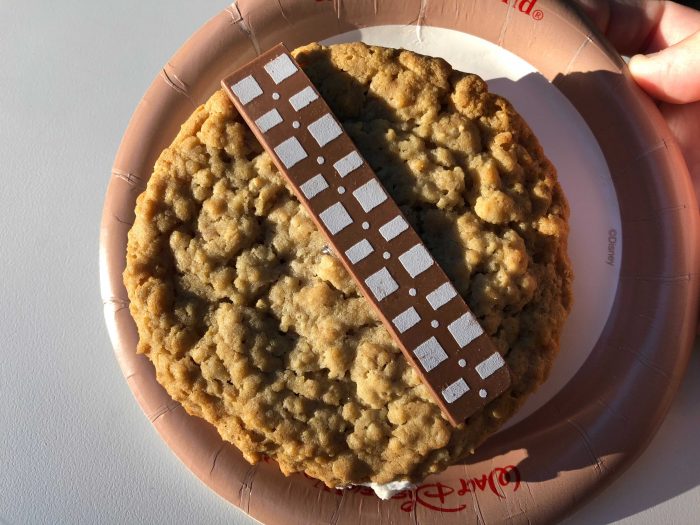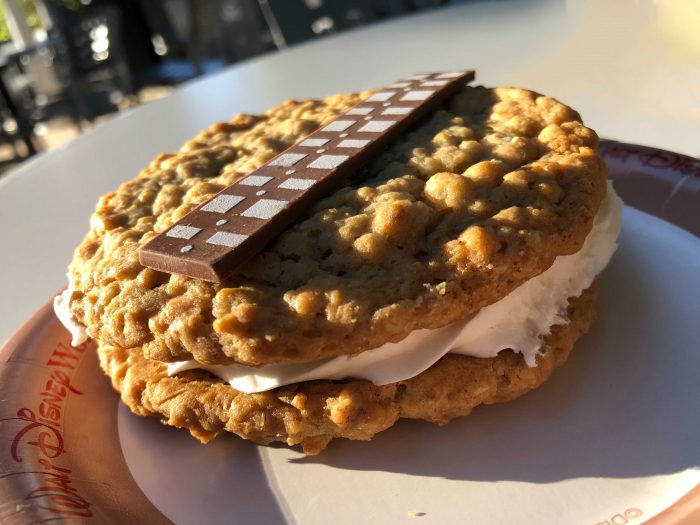 In the Star Wars universe it is best to let the Wookie win. This massive cookie creation will win over your appetite and could be too much for one person. At $5.99 it is priced on par with other specialty desserts and is enough for two people if you're up for sharing.
Backlot Express is located near Star Tours and serves burgers and a few Star Wars-themed items. Mobile ordering is available and there is a nice shaded outdoor dining area.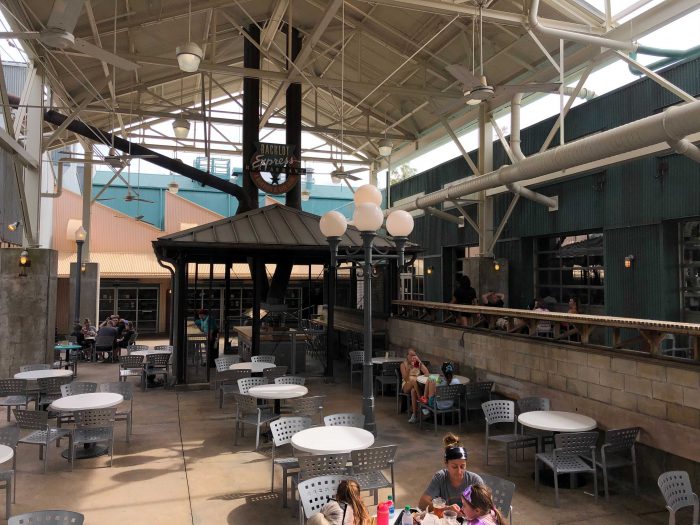 Have you tried any of the Star Wars-themed food at Backlot Express? What's been your favorite?