SATURDAY SIX Photography Spotlight: A Look to the Skies ABOVE Theme Parks
This week's SATURDAY SIX takes a special look at theme park photography! Regular readers of this fine blog series know how much we love and respect some of the hardest working people in this community: theme park photographers. Whether it's battling Mother Nature herself to get their perfect shot or knowing exactly what type of Disney plush pairs with food, these unsung heroes risk life and limb to get us the photos which we treasure while trudging through our mundane work days.
We've seen so many gorgeous pics of the parks taken from ground level, and we've seen even more spectacular photos taken 3,000 feet in the air by @bioreconstruct in the blogger high-in-the-sky helicopter, but today we're going to check out some great photos taken of the world that exists above our theme parks, starting with…
# 6 – The Moon
Despite being something ubiquitous that we see just about each and every day of our lives, photographs of the moon mixed with theme parks can be extremely special. Because the moon has different phases, there can be various striking images taken of it by the right photographer. Here are some of our favorites…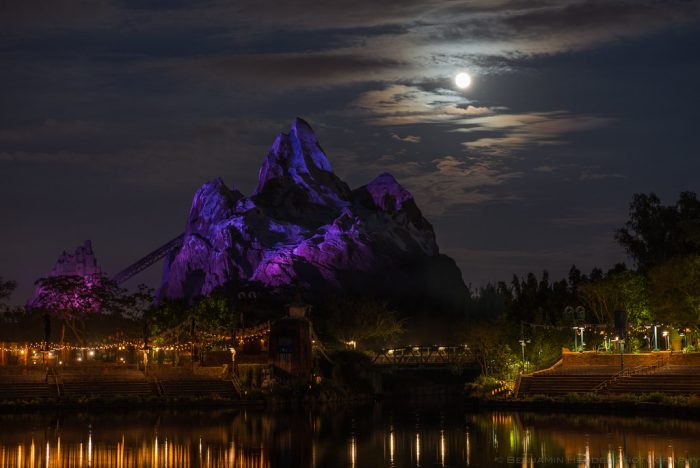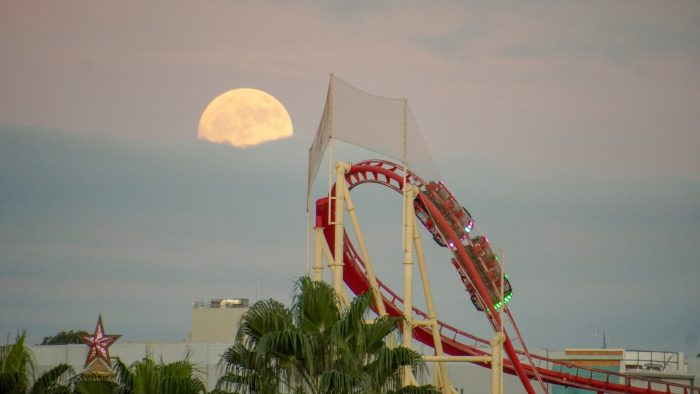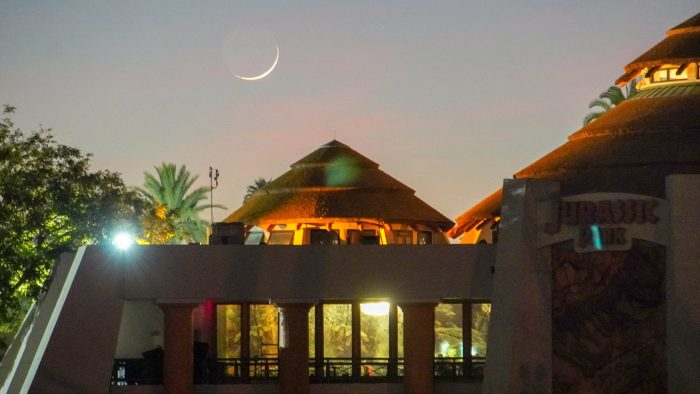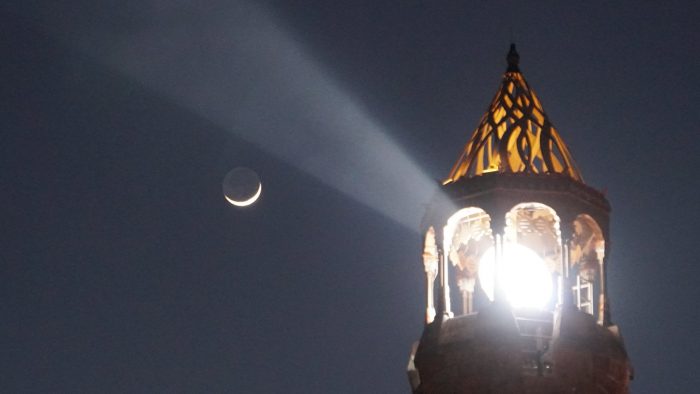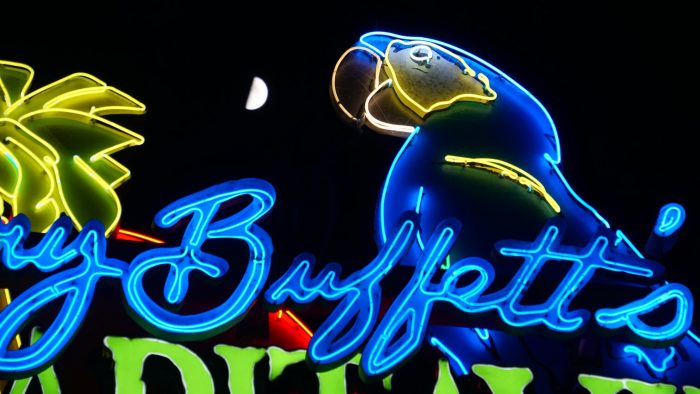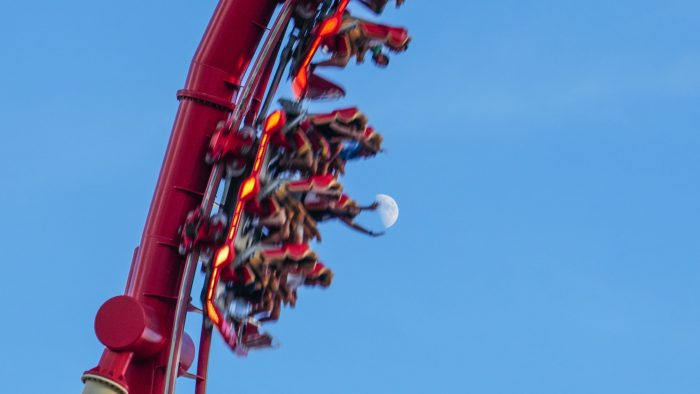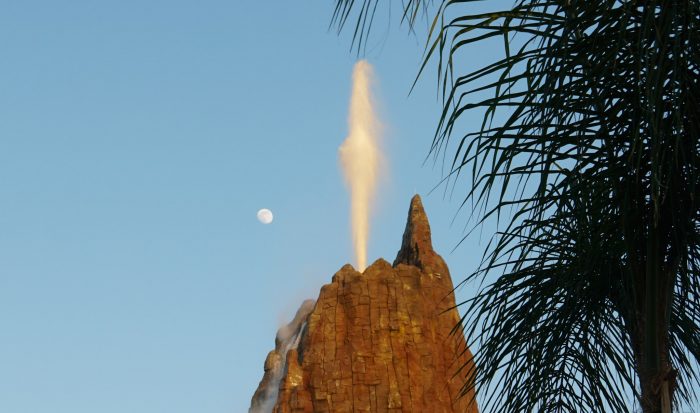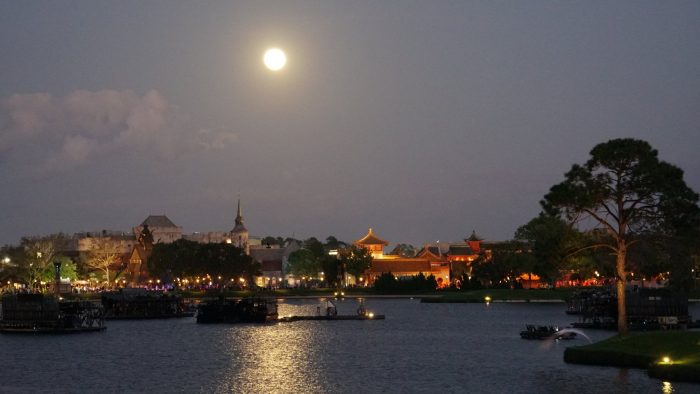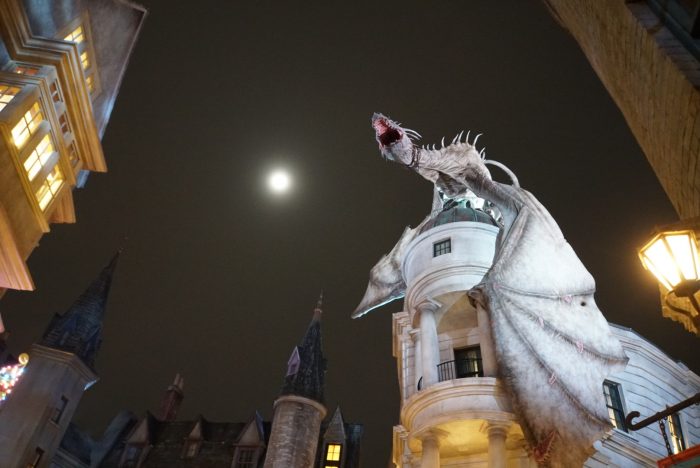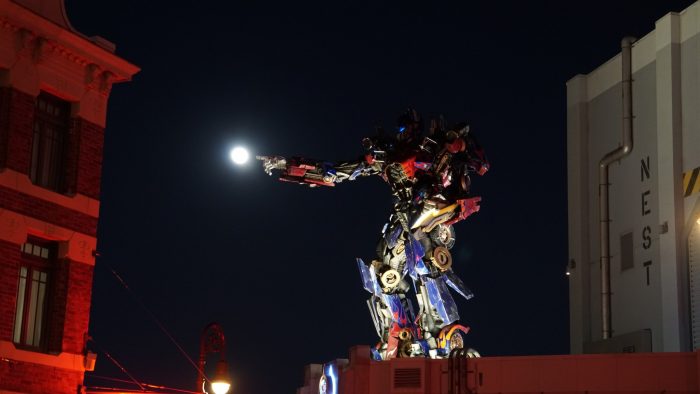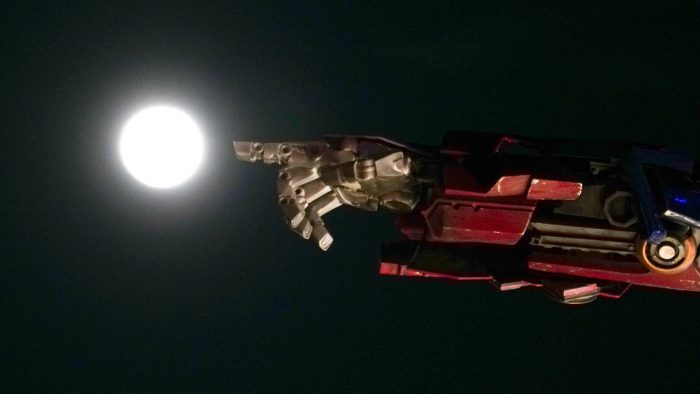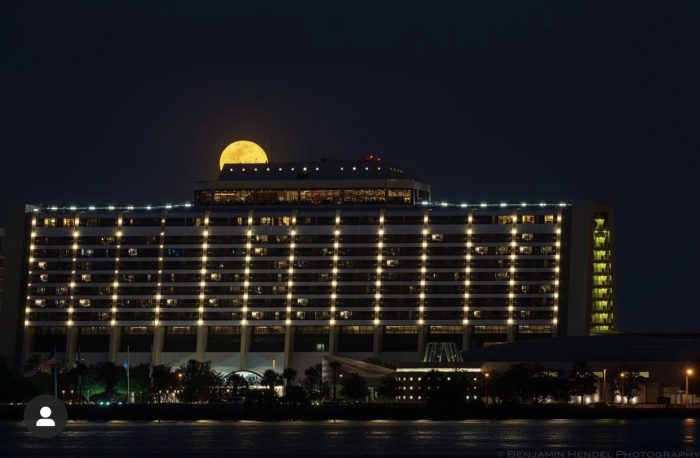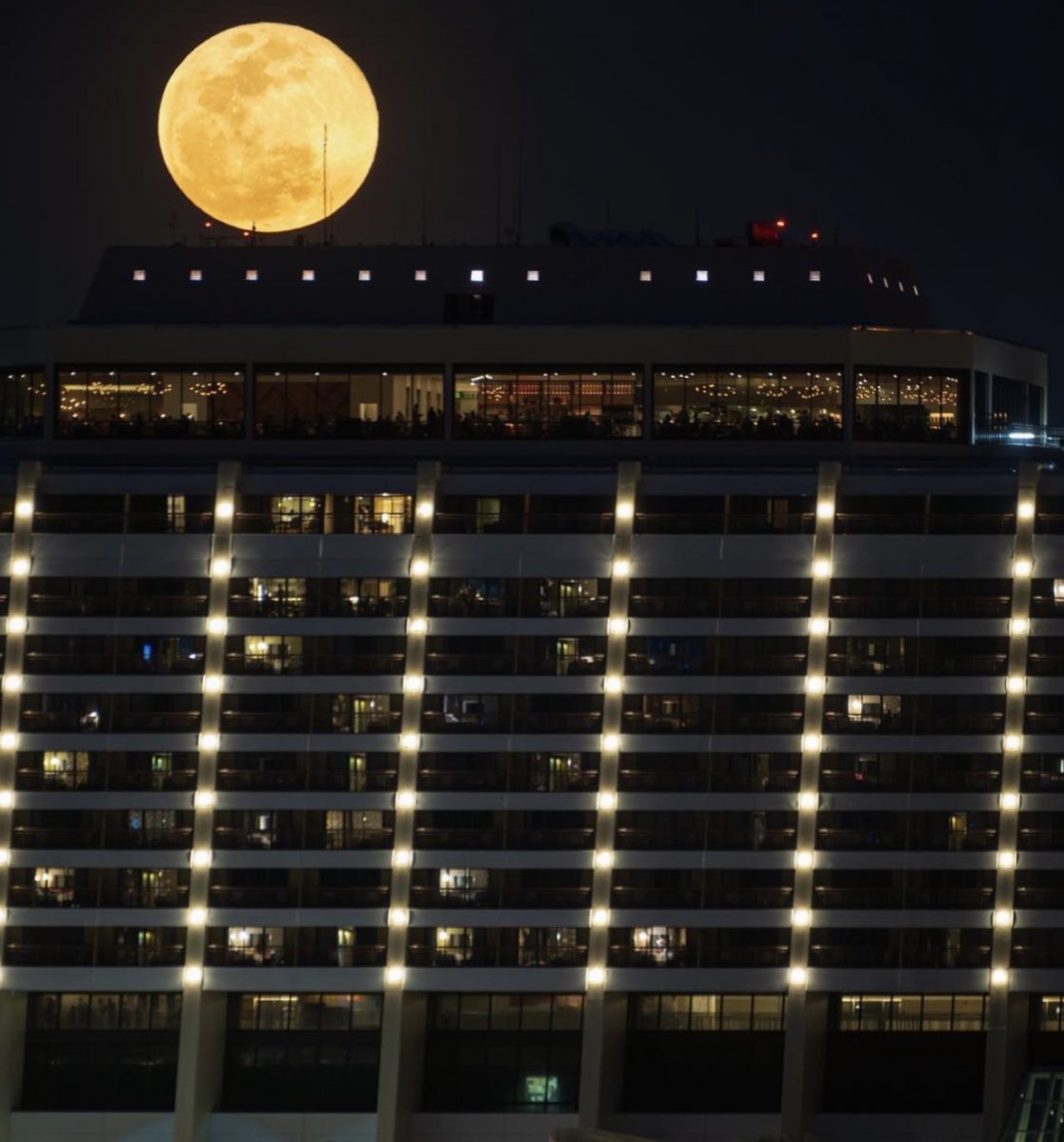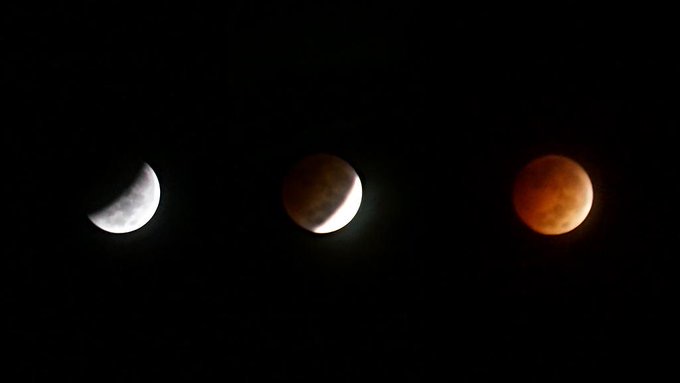 # 5 – Planets
While most of us park goers aren't astronomers, I think most guests would enjoy being able to see other planets from inside the theme parks. The good news is that you can. The bad news is that since most of us aren't astronomers, we don't know when or where to look. Thankfully, our national treasures – the trusted theme park photographers – have us covered…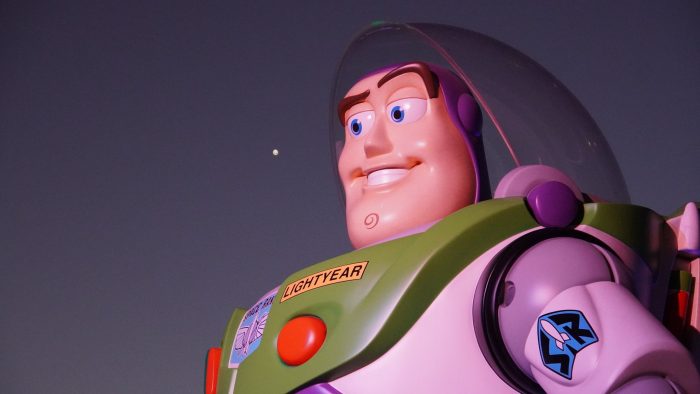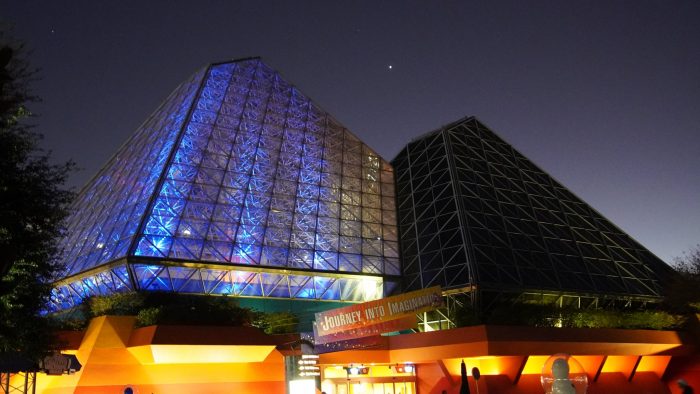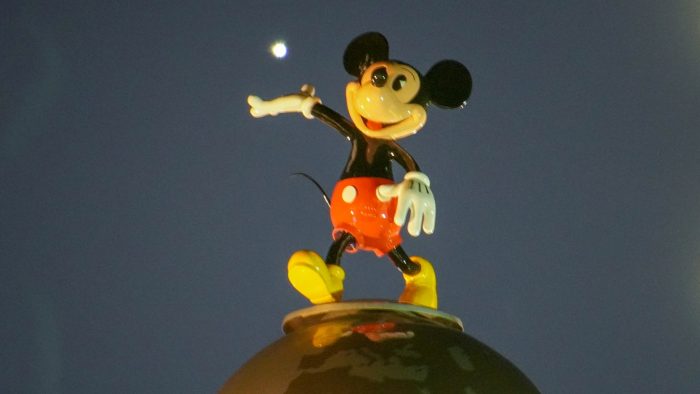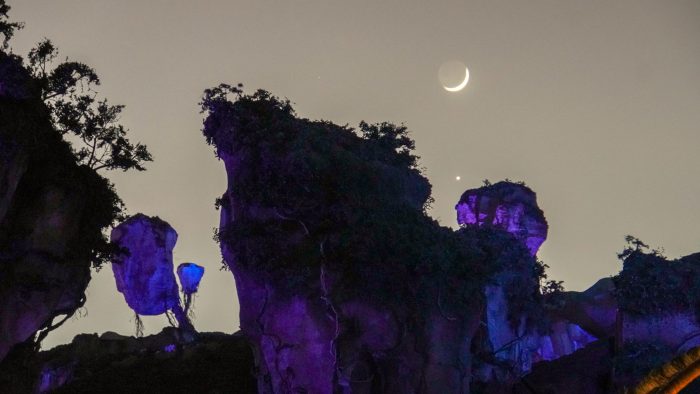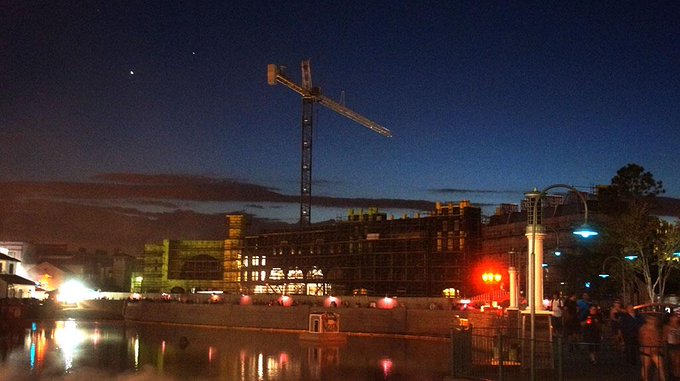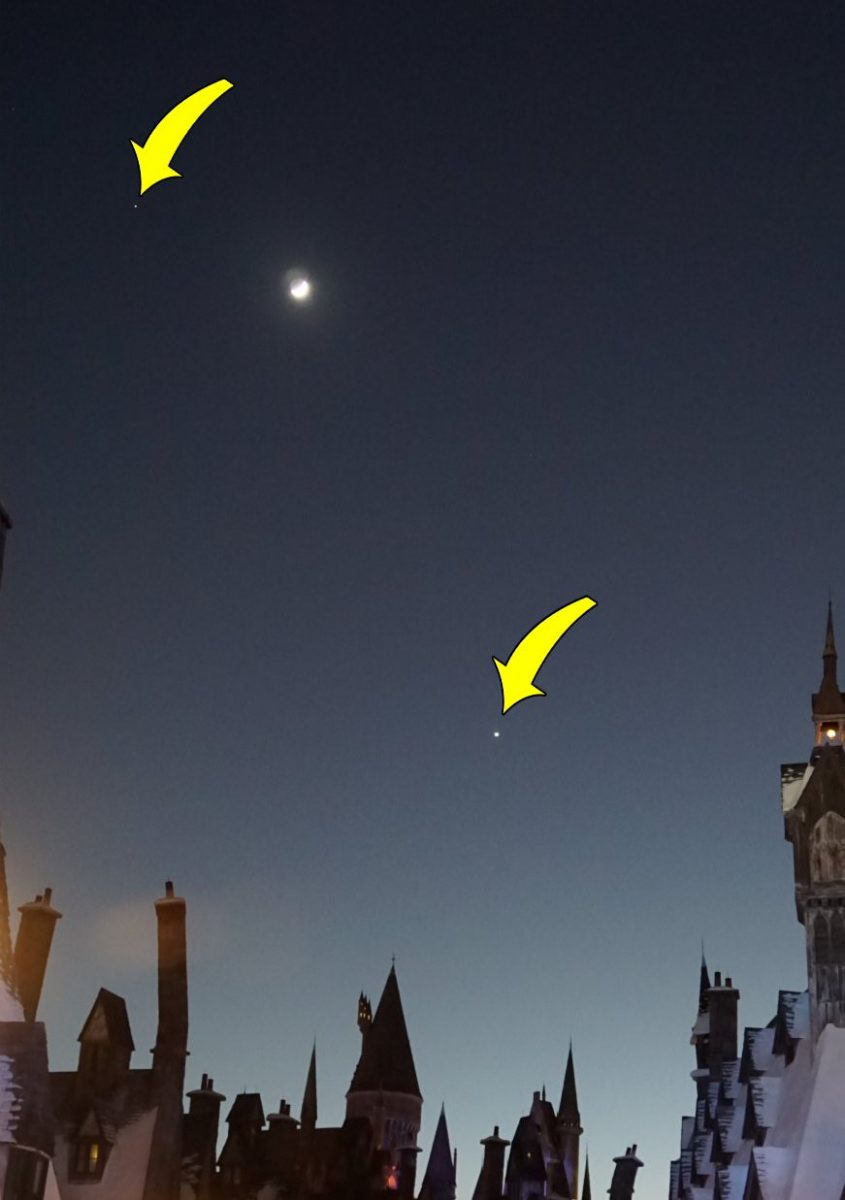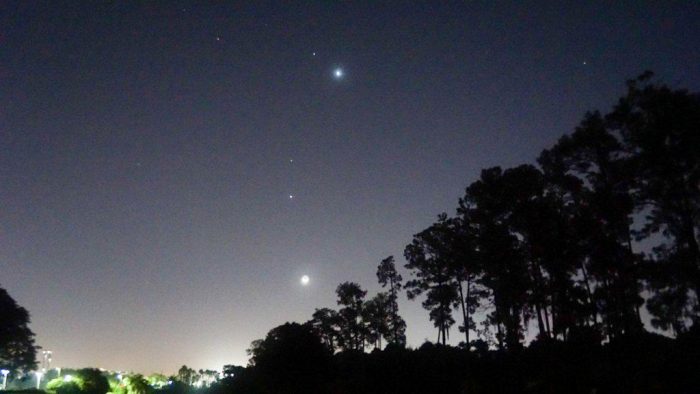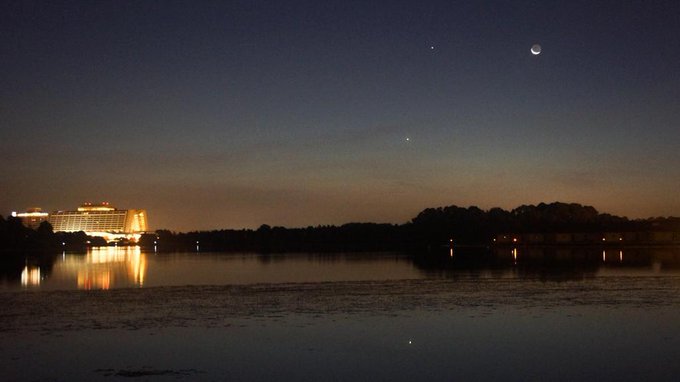 Using time lapse photography, in this case 1 shot every 5 minutes, we can track the moon and planets movement. Note the reflections on the water.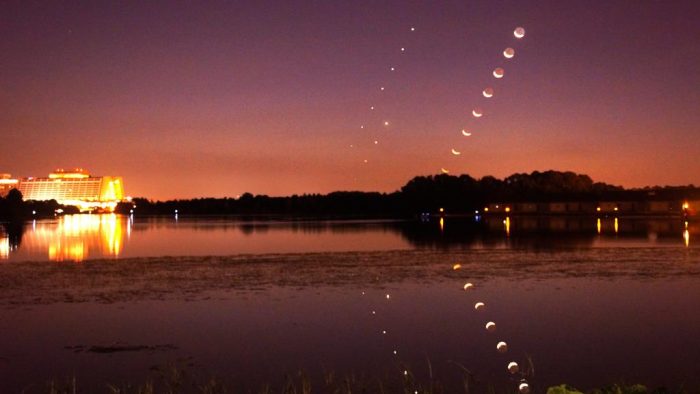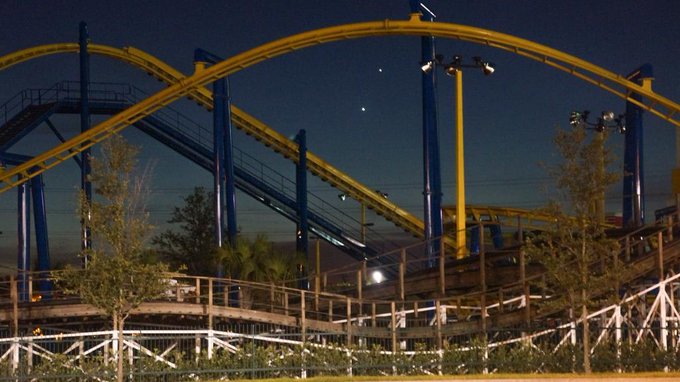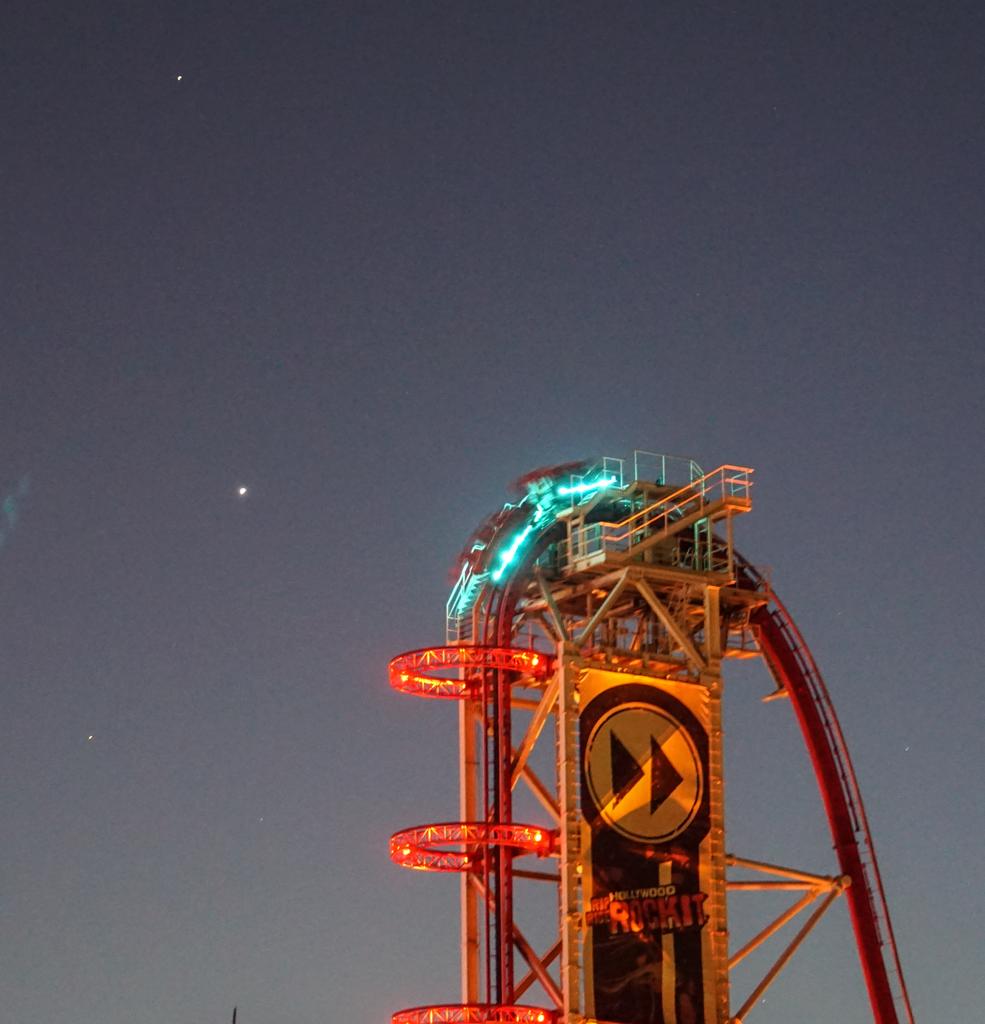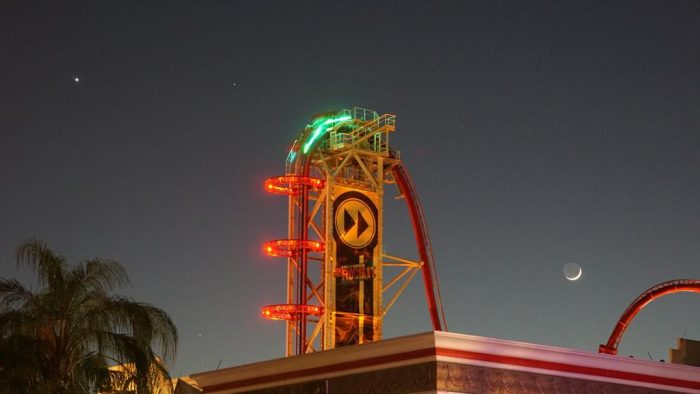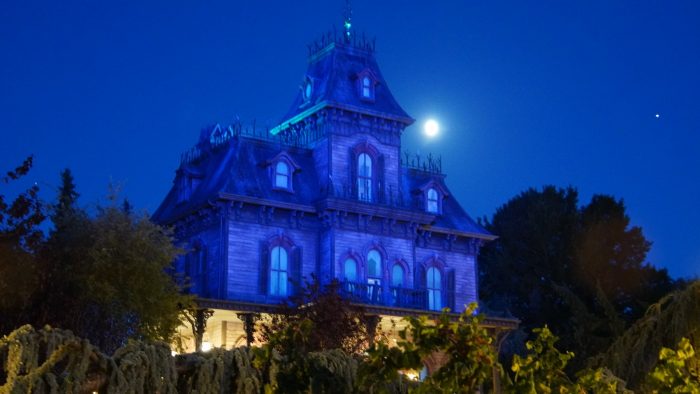 # 4 – Star Trails
You would be surprised at how much a star moves, even in just 30 seconds. When taking a picture of a Star Trail, the photographer takes hundreds of long exposure photos (probably 5 to 30 seconds, depending on conditions) over a period of 45 minutes or longer. The photographer then uses software to stitch them together into trails.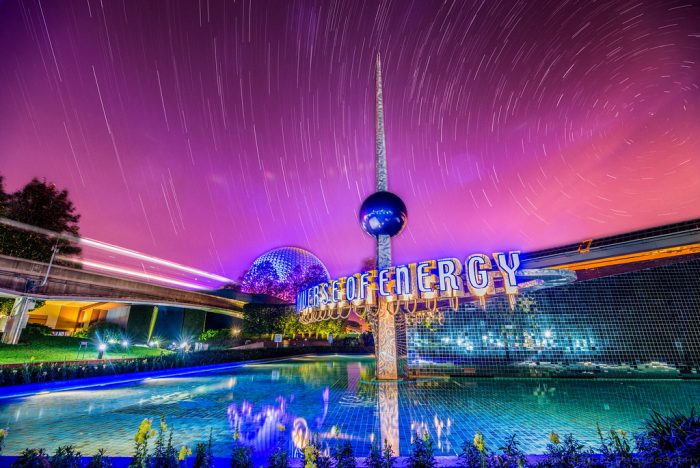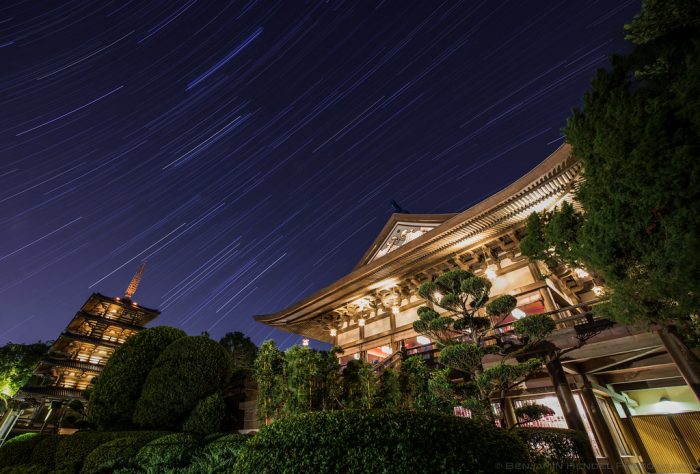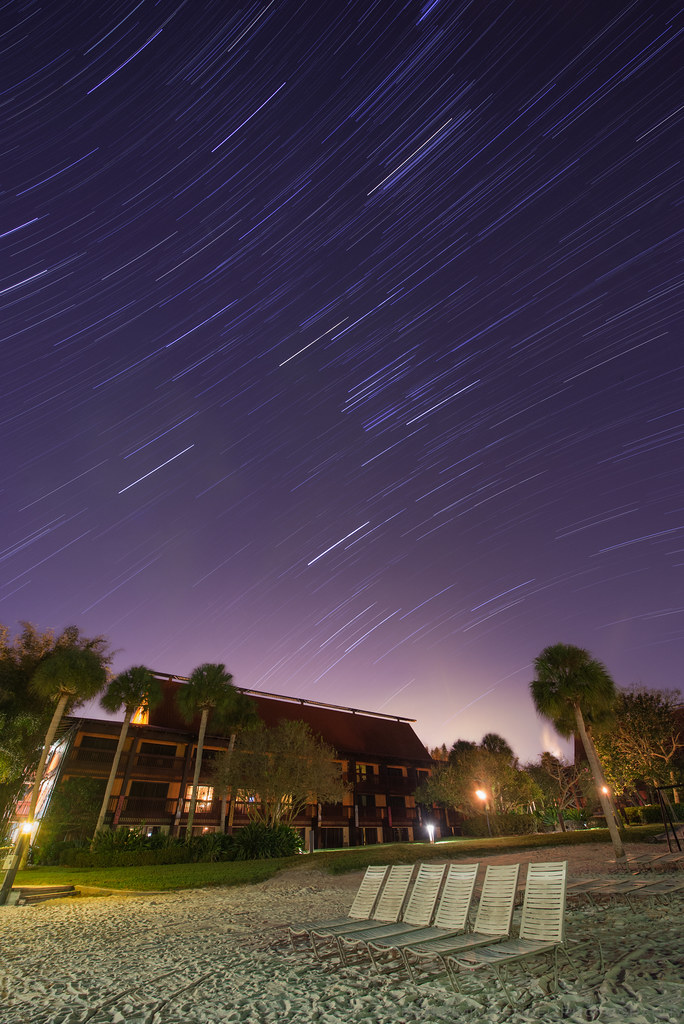 If you find Star Trail photos as interesting as I do, here's a video on how to create your own:
# 3 – Orion
Even for those of us not steeped into the world of astronomy, thanks to Hollywood we generally have at least heard of the constellation Orion (and "Orion's belt," a grouping of three stars within Orion). First let's take a look at what the Orion constellation looks like, and then we'll check out some photos of it taken from the parks.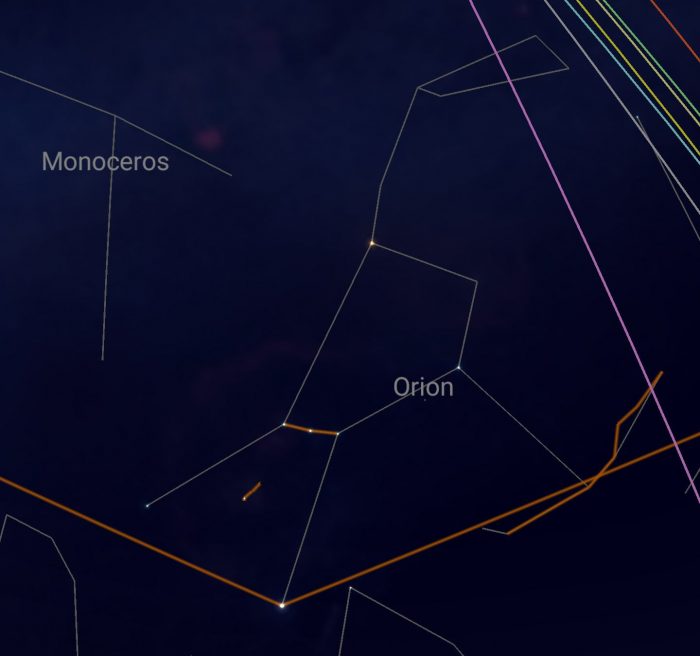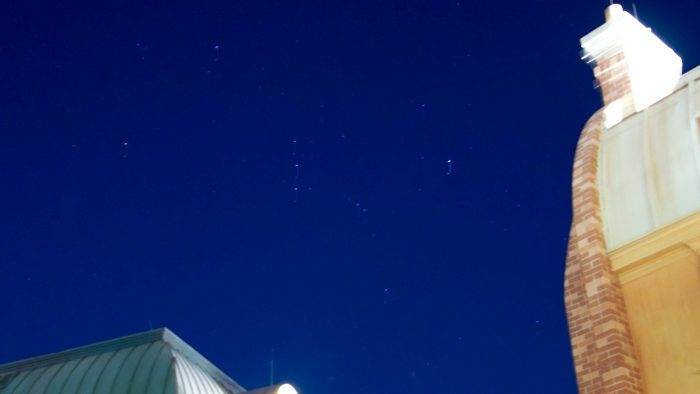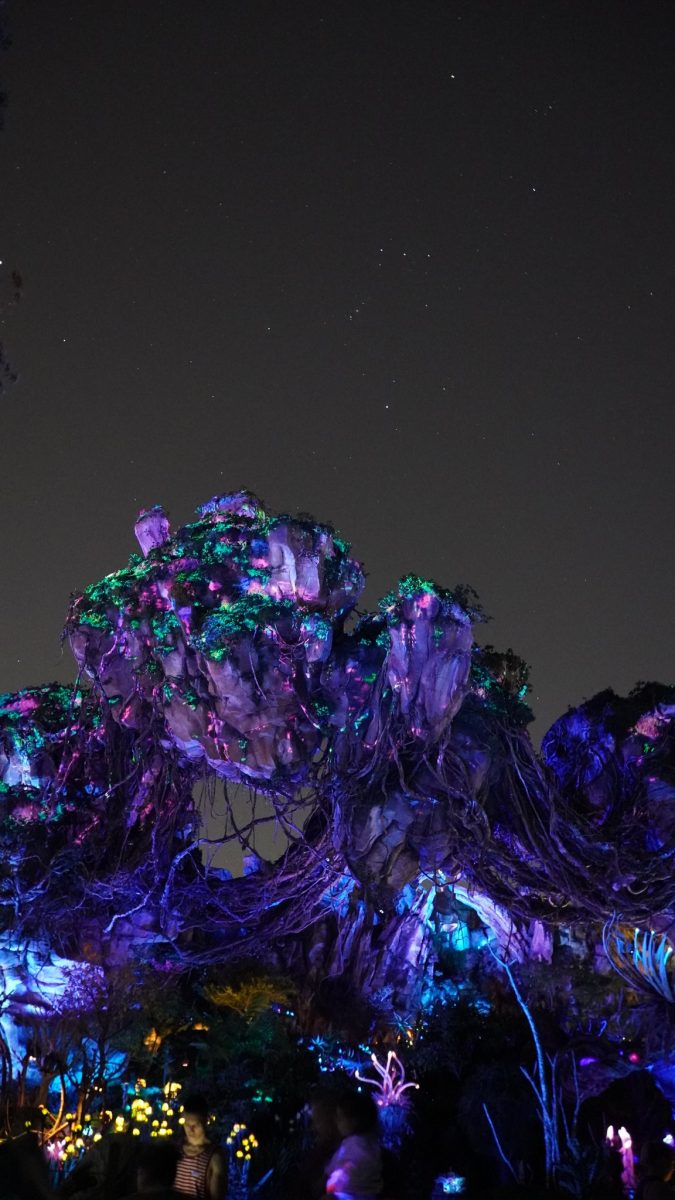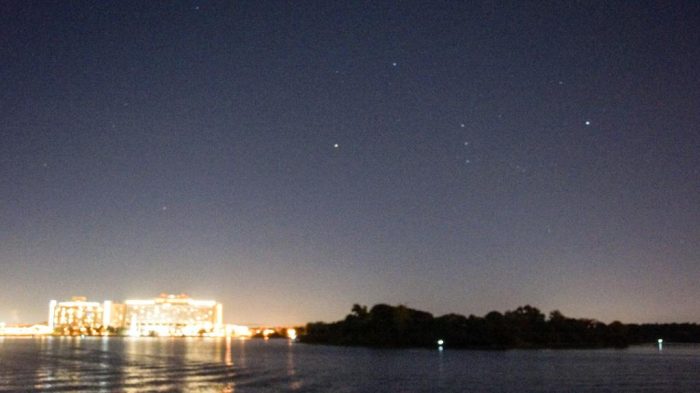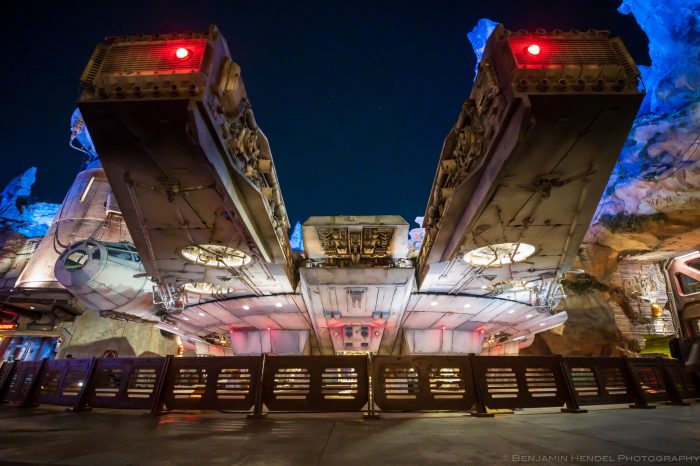 # 2 – International Space Station
Believe it or not, even the International Space Station has been seen above our beloved theme parks!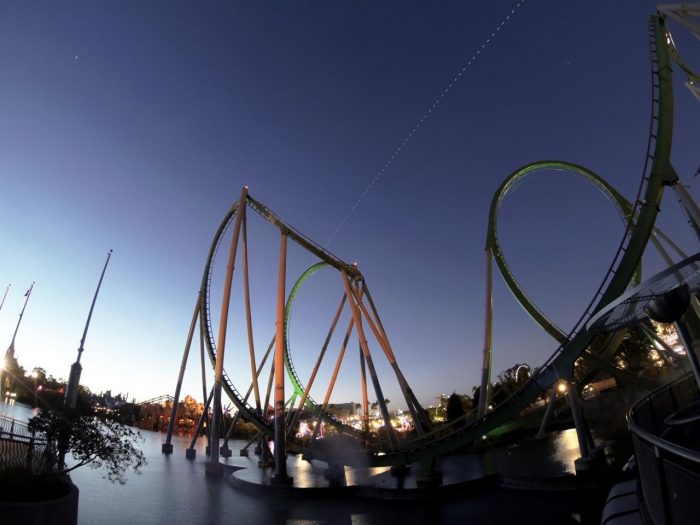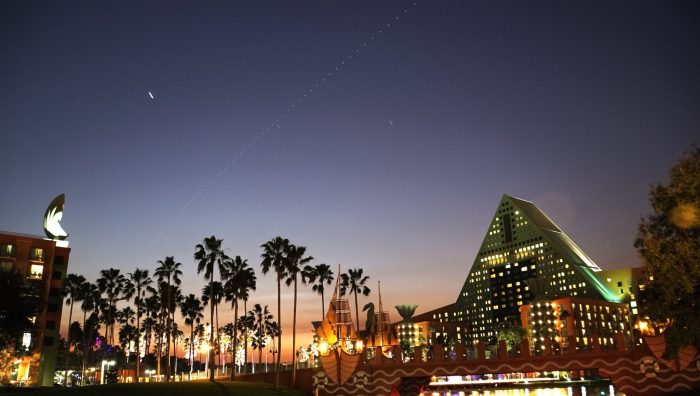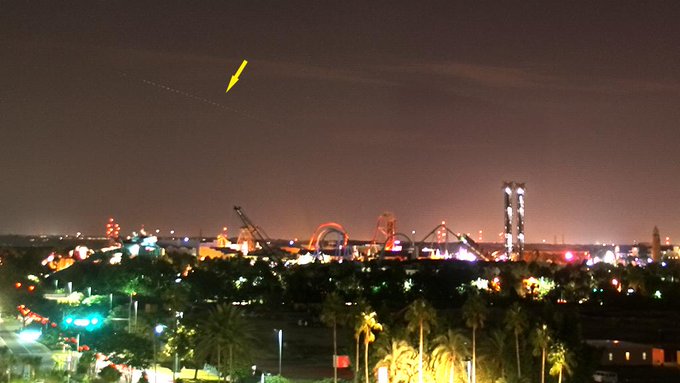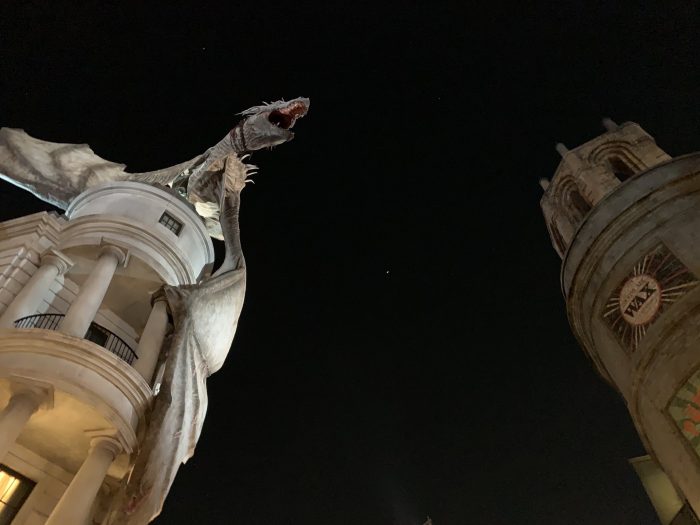 # 1 – Lightning
For most people, when lightning strikes it still produces a visceral reaction. It is fascinating to see in person, and just as stunning to see in photograph form. For us theme park fans, lightning is a double edged sword. Just being in the area of lightning can cause many attractions to be immediately shut down for safety reasons, but it also can produce some awesome moments…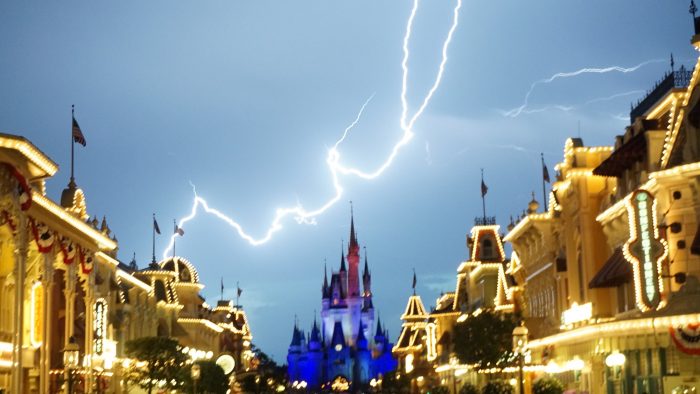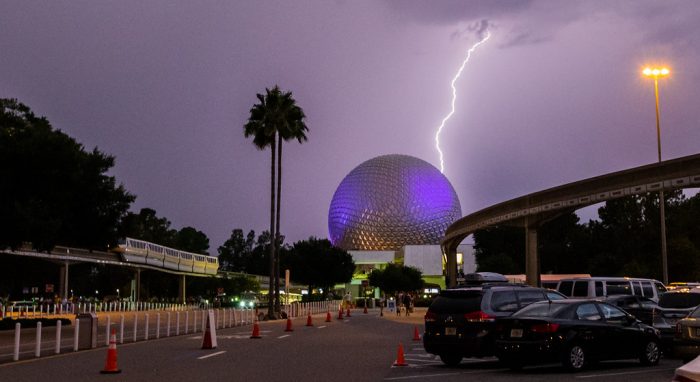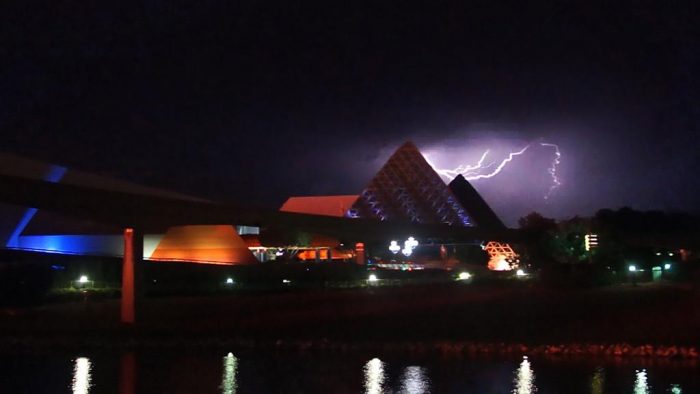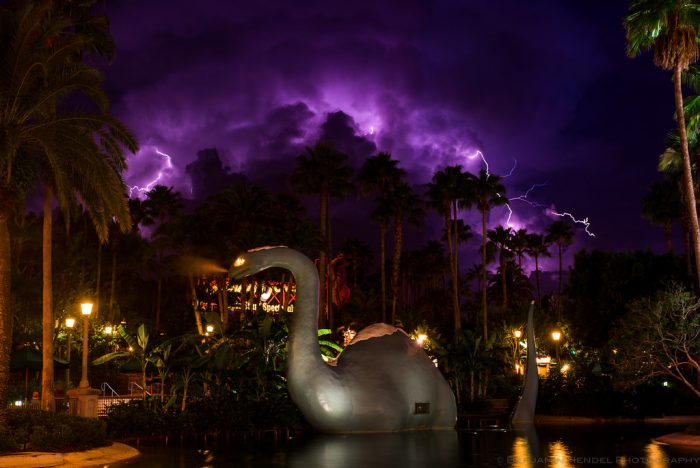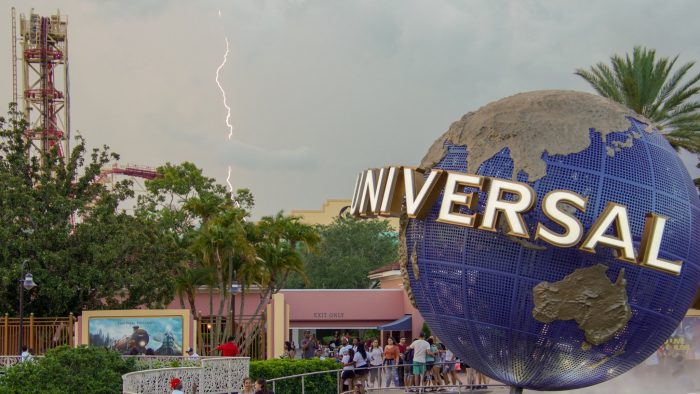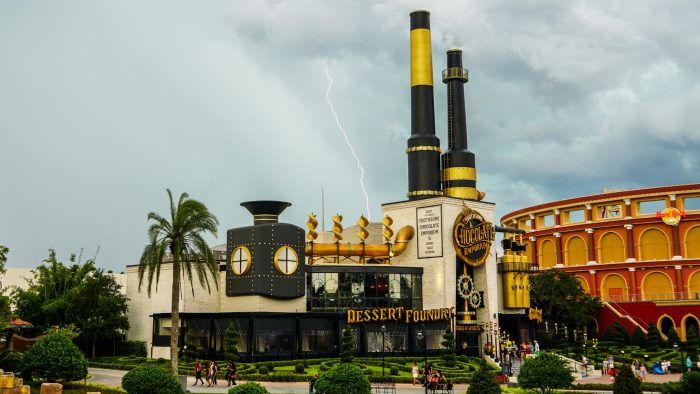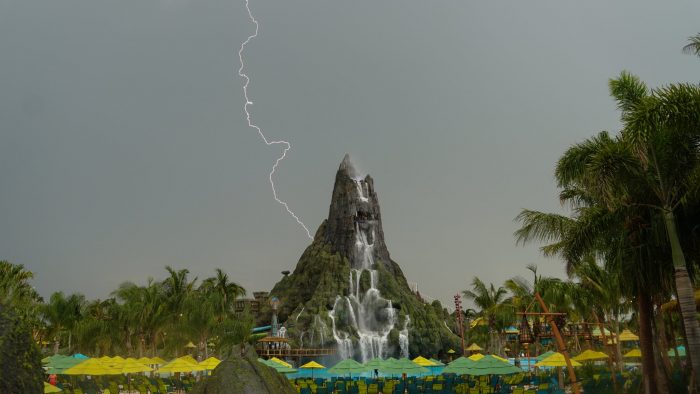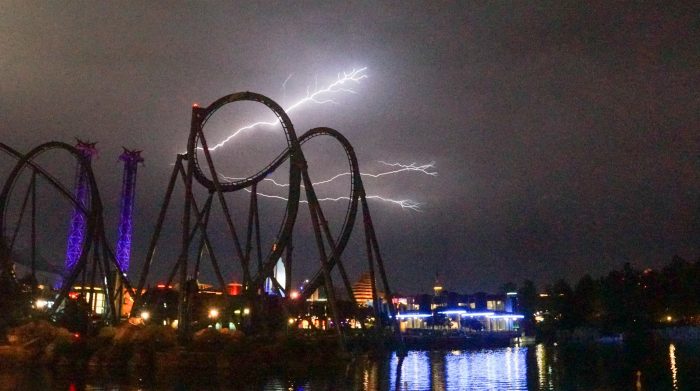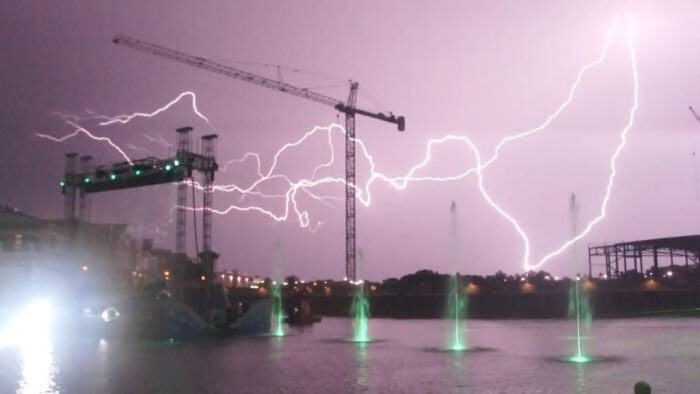 So there you have it: The SATURDAY SIX Looks at the Sky! See you next weekend for the latest installment of the SATURDAY SIX, where we'll look at something fun from the world of Disney and Universal. If you enjoyed yourself, be sure to check out The Magic, The Memories, and Merch! articles covering the latest from the Disney Outlet Stores. You can also follow Your Humble Author on Twitter (@derekburgan).
If you enjoyed this article, you will surely like the following: 
SATURDAY SIX SPECIAL INVESTIGATION: An in-depth look at theme park photography
Special Thanks to The Elite Brandon Glover, the bio-est of all reconstructs @bioreconstruct, the incredible Benjamin Hendel of @BDH_photos, Mickey Dude Jeff @Braindud92, Captain Cruiseline Scott Sanders of the world famous Disney Cruise Line Blog, my personal protege Hunter "Elvey" Underwood, the SAT SIX Fun Squad of Parkscope Joe and Nick, hot shot Michael Carelli, and Hermione Granger's tutor Megan Stump for their invaluable assistance with this article. The SAT SIX is inspired each week by goofballs Aengus Mackenzie and LitemAndHyde and you Potterheads will  enjoy Meg's other blog work over at the Central Florida Slug Club.