The SATURDAY SIX looks at THE LION KING in Walt Disney World
They say there are only two things we are guaranteed in life, death and taxes. However, we're almost at the point where we can add a third item onto to that list: Disney doing another live-action remake of one of its animated classics.
This week The Lion King heads back into the movie theaters, and – similar to earlier releases this year with Dumbo and Aladdin – Disney has taken a hand drawn animated film filled with expressionistic characters and replaced them with photorealistic ones.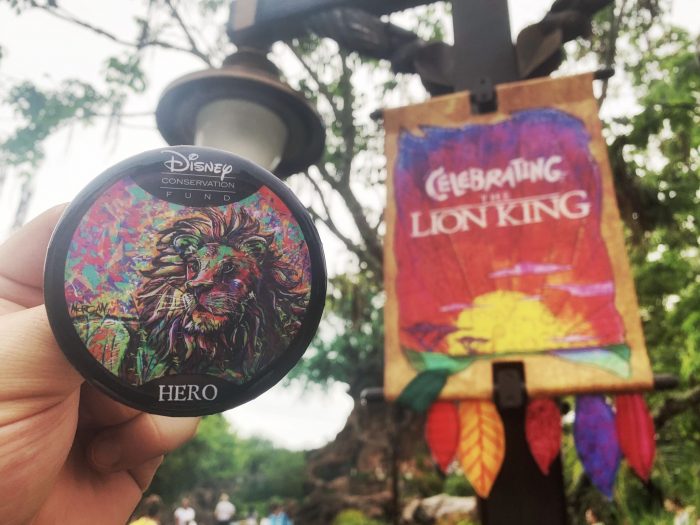 Today we celebrate the release of The Lion King with a look at how the film has been incorporated into Walt Disney World, starting with…
# 6 – Disney's Art of Animation Resort
Disney's Art of Animation Resort is based around four films: The Little Mermaid, Cars, Finding Nemo, and The Lion King. Each of the four movies has its own section of the resort with ultra-themed guest rooms, but you'll find references to all of the individual films in the lobby area as well. By the check-in desks there is a series of pieces that show the process of The Lion King, from the earliest design sketches all the way to finished art seen in the movie. The resort's food court – Landscape of Flavors – has a Lion King themed seating area. Meanwhile, The Lion King wing of the resort has a whole bunch of great photo ops featuring characters such as Scar, Rafiki, and Mufasa.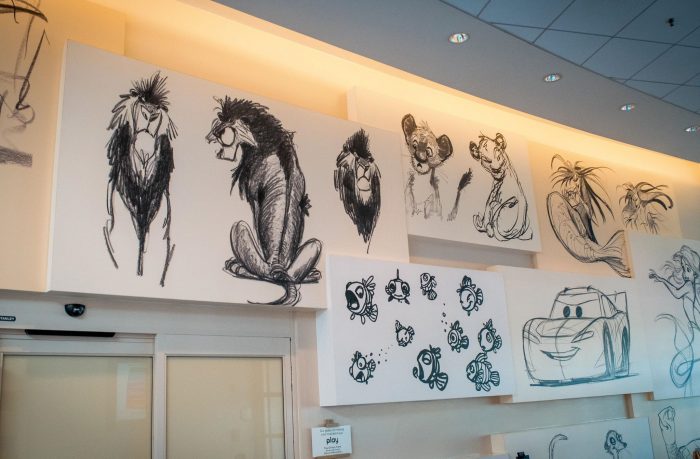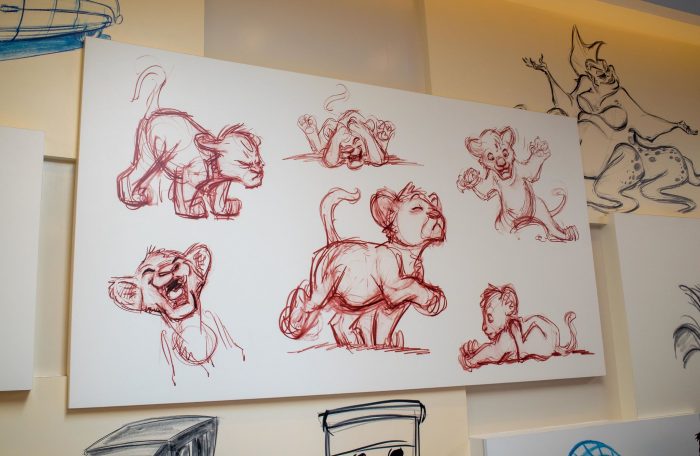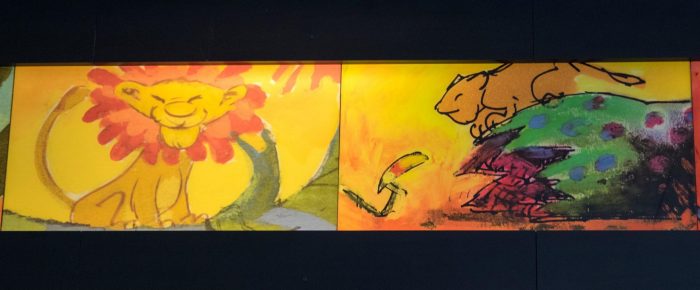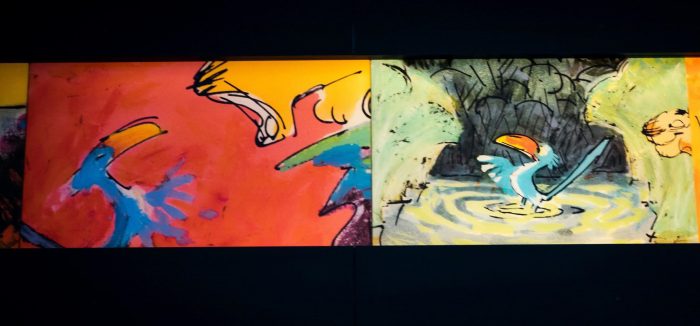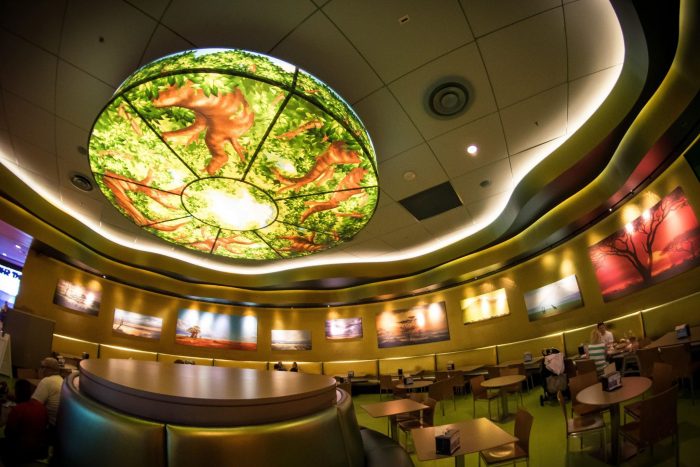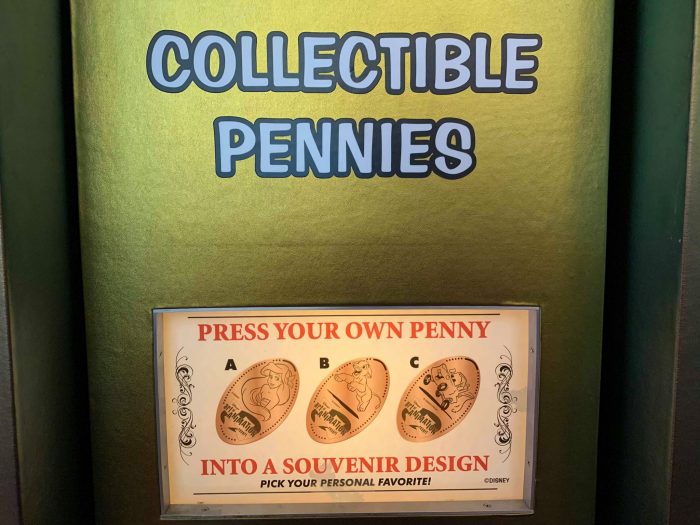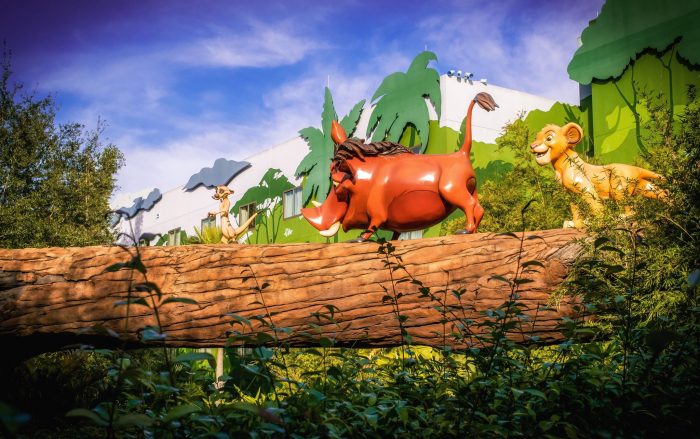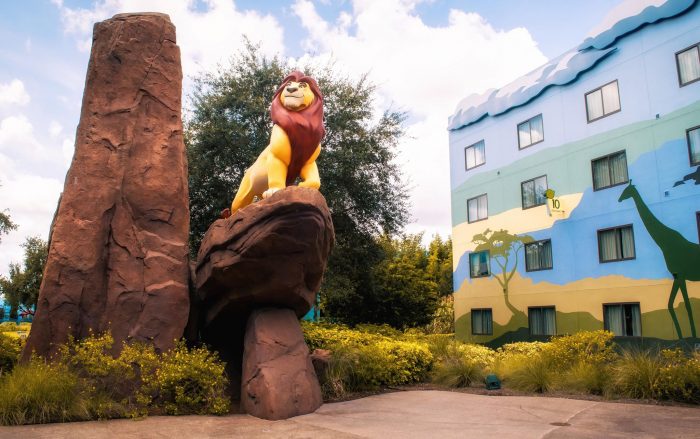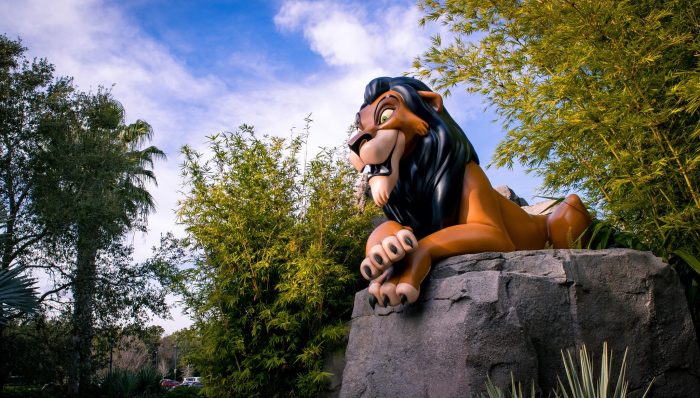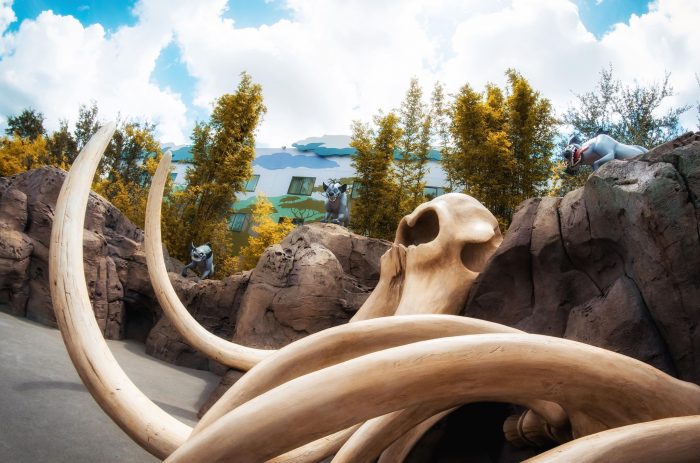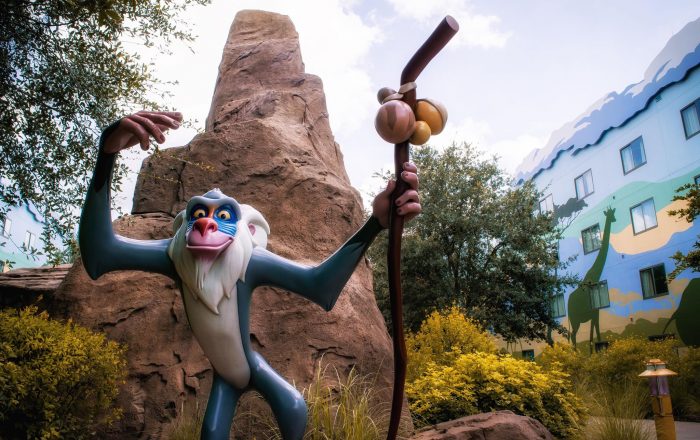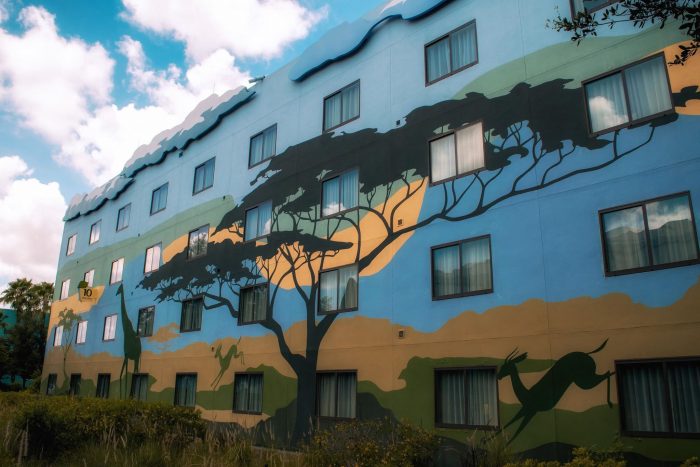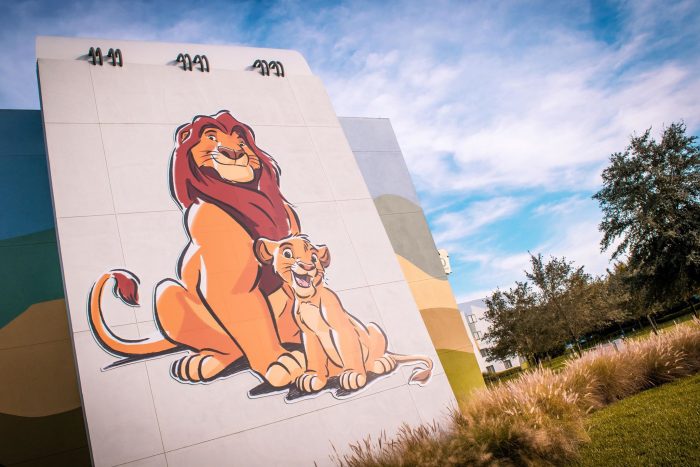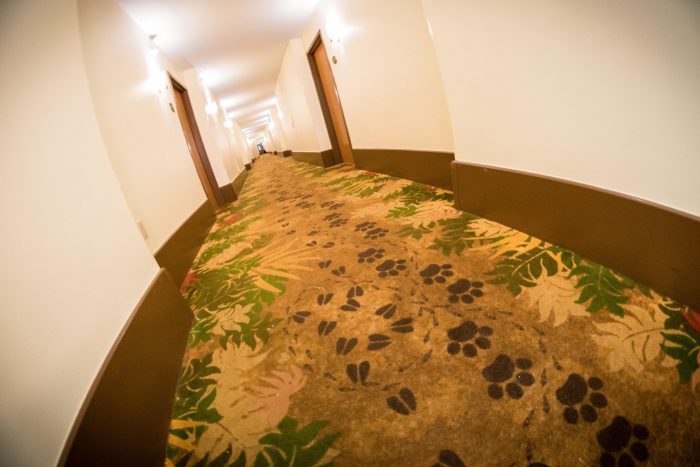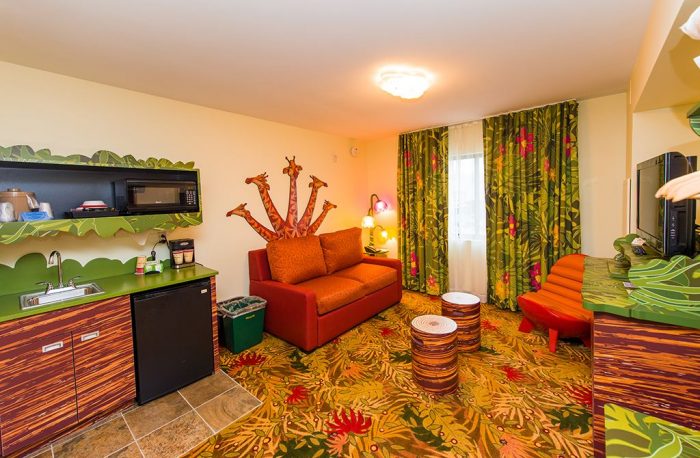 # 5 – Merch
Walt Disney World has been selling Lion King merchandise at the resort for 25 years now, but fans of Simba, Nala, and the gang have more options than ever to choose from.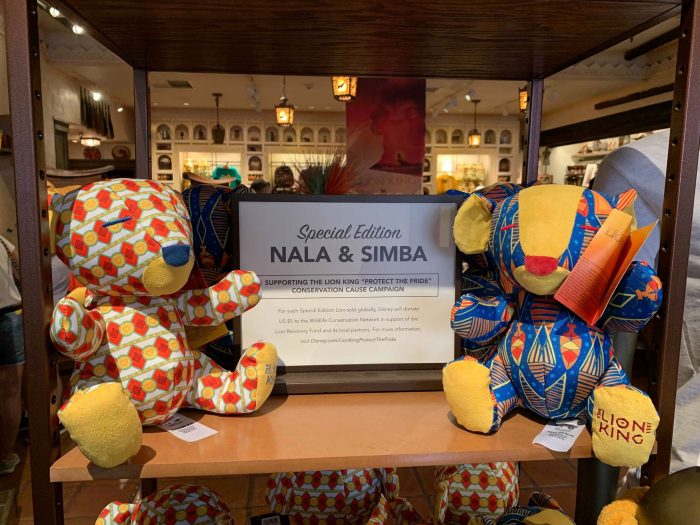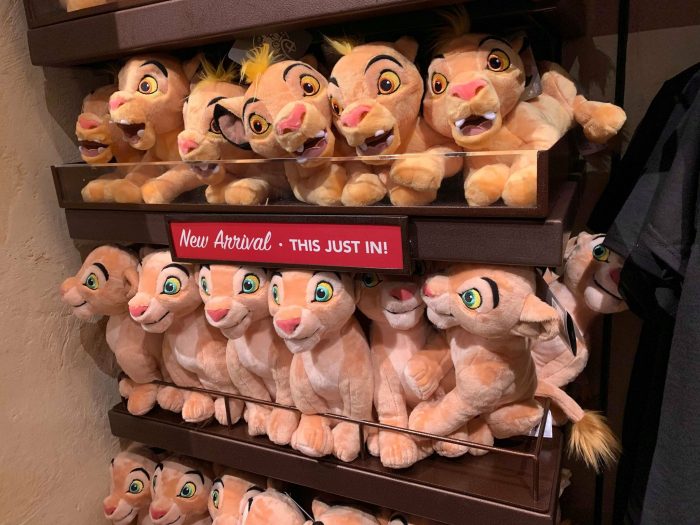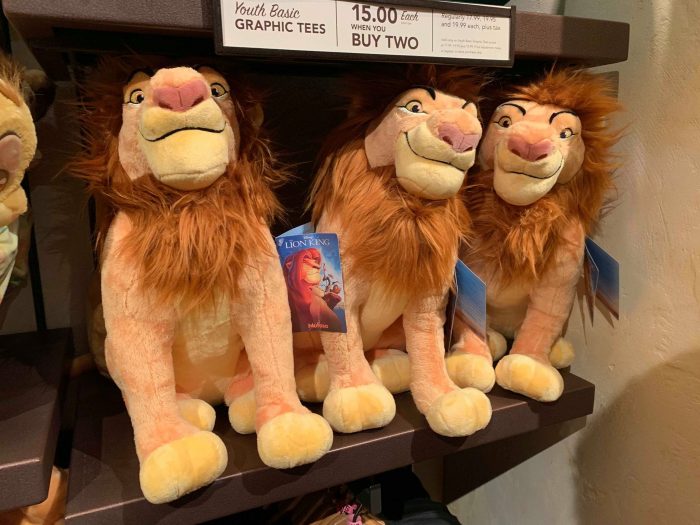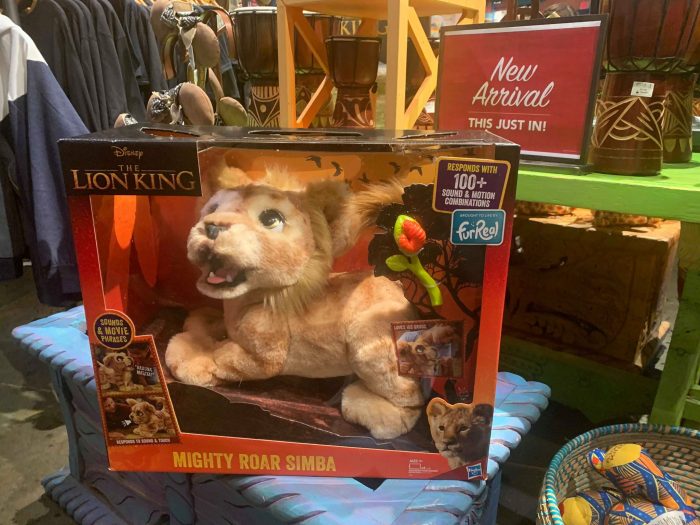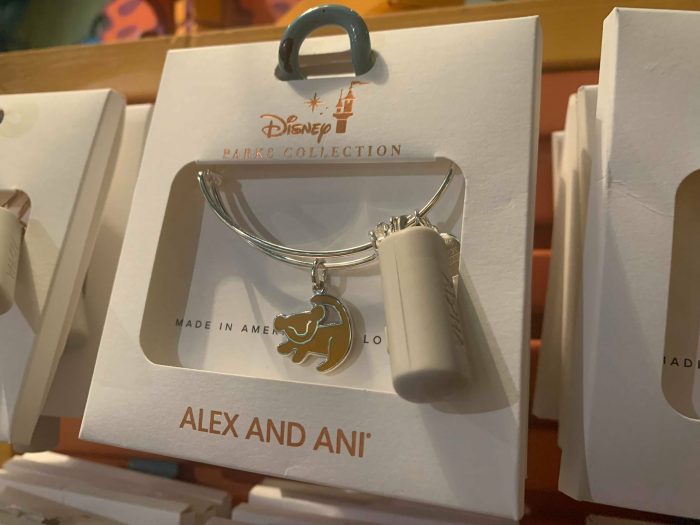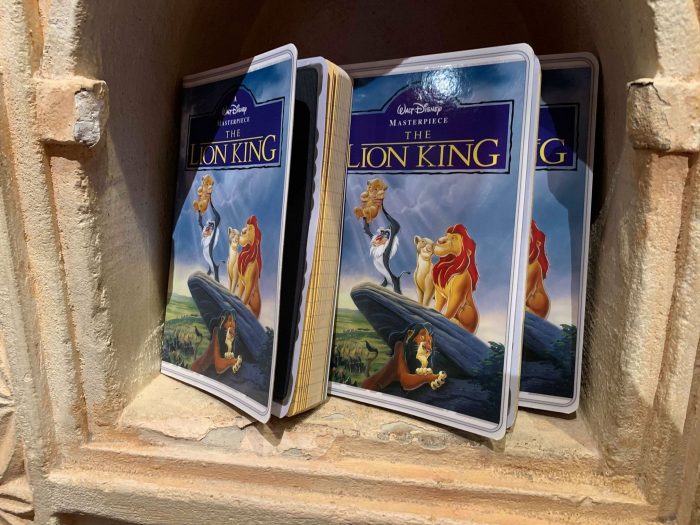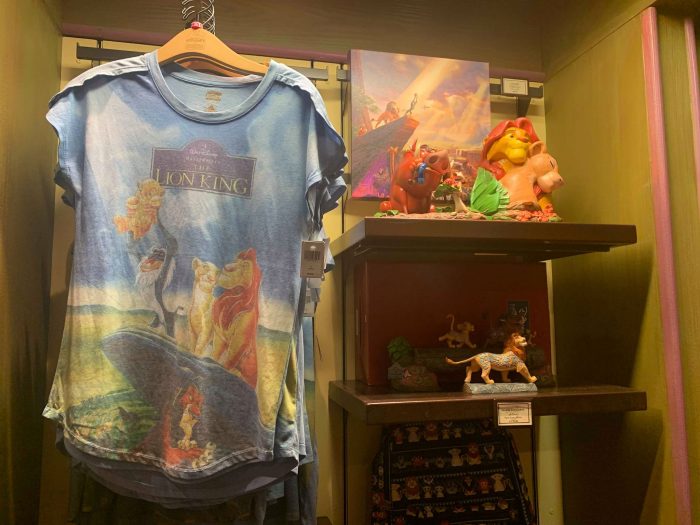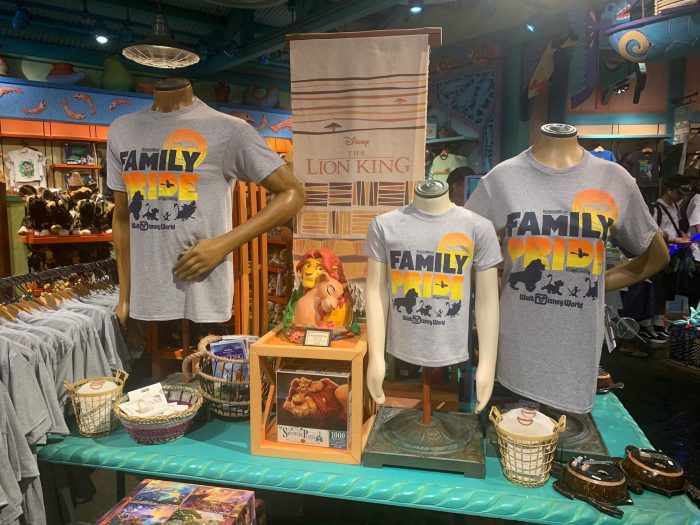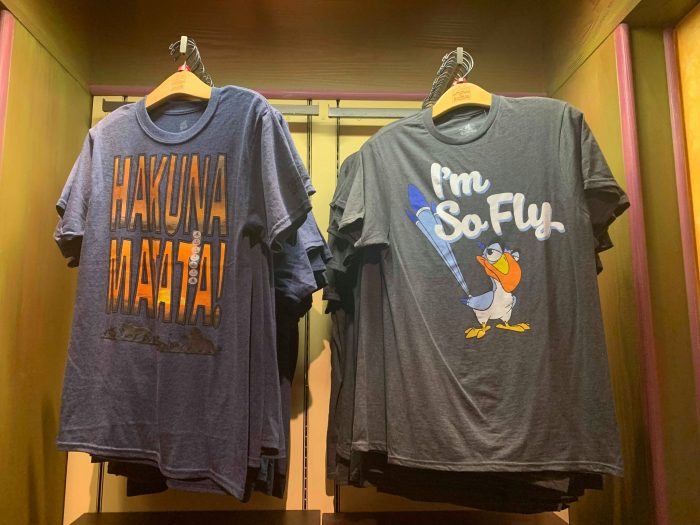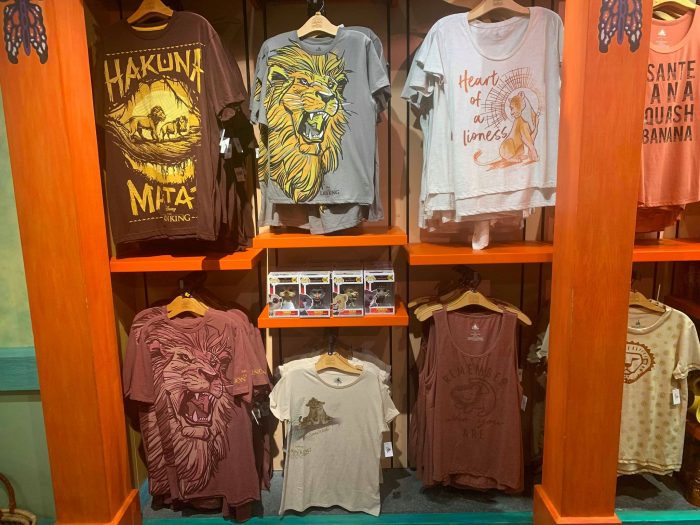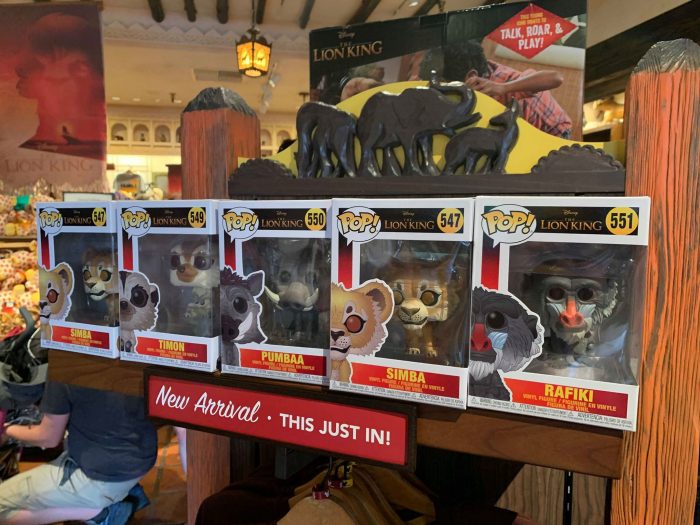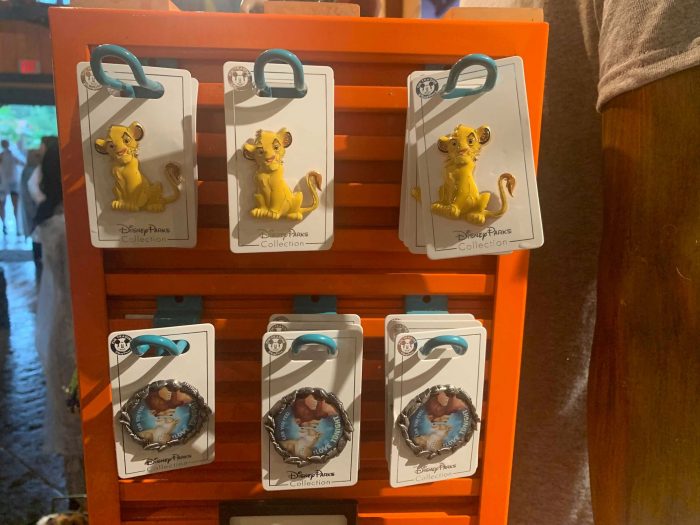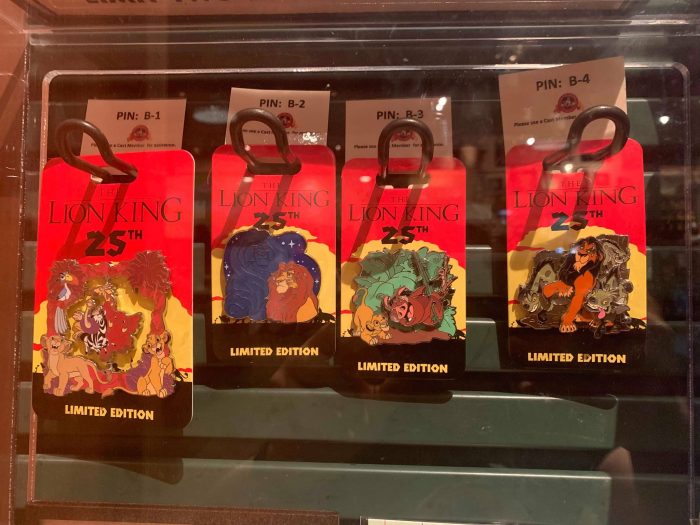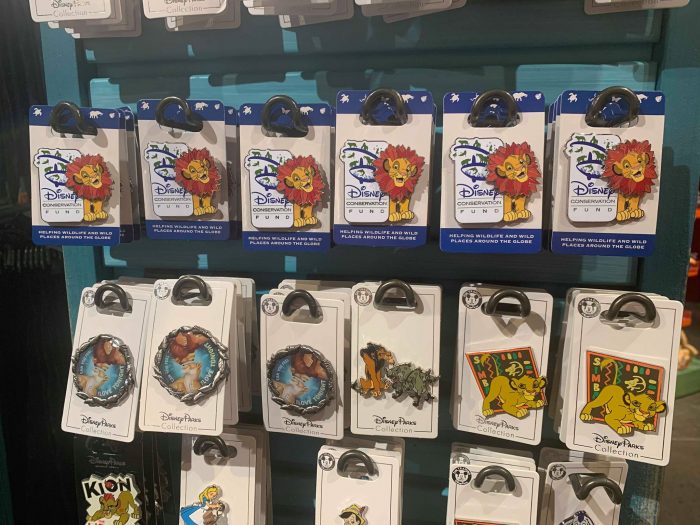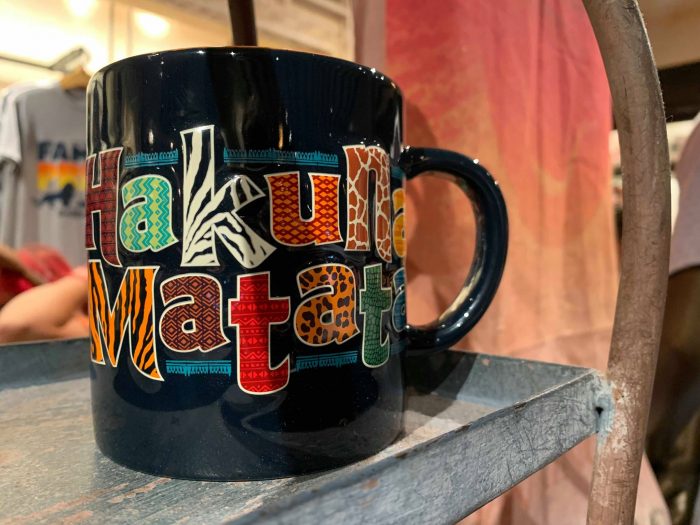 # 4 – Snacks
For a limited time this summer, Lion King-themed snacks can be found at Animal Kingdom and other areas of WDW.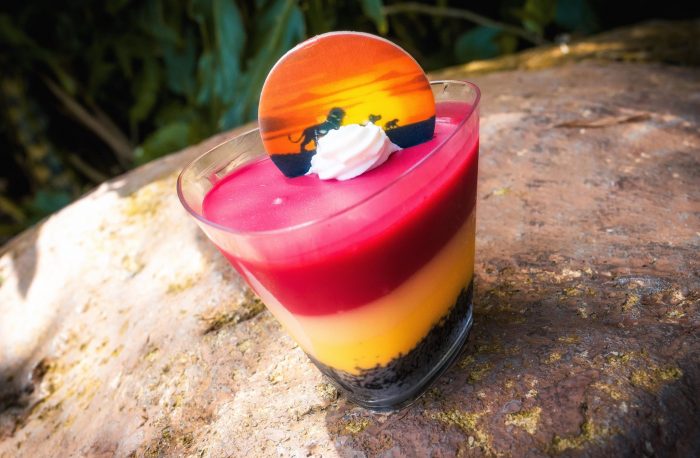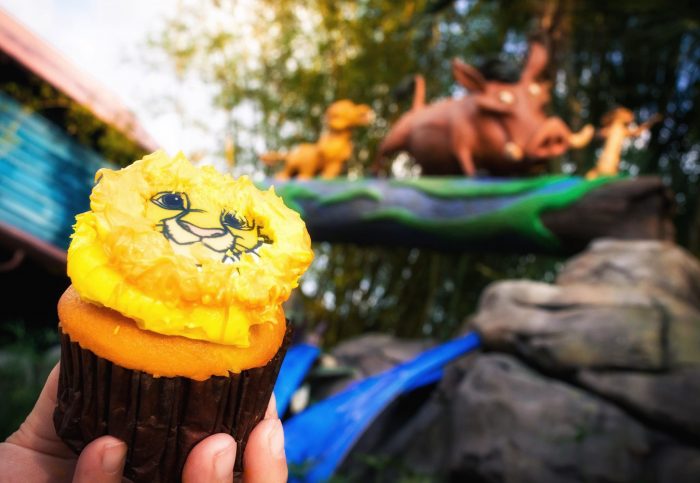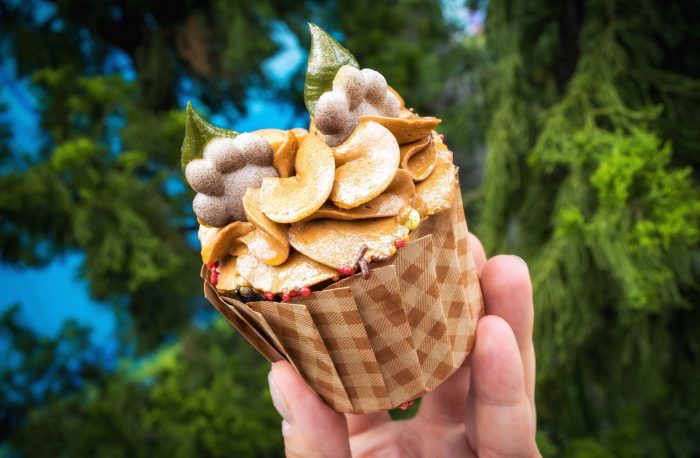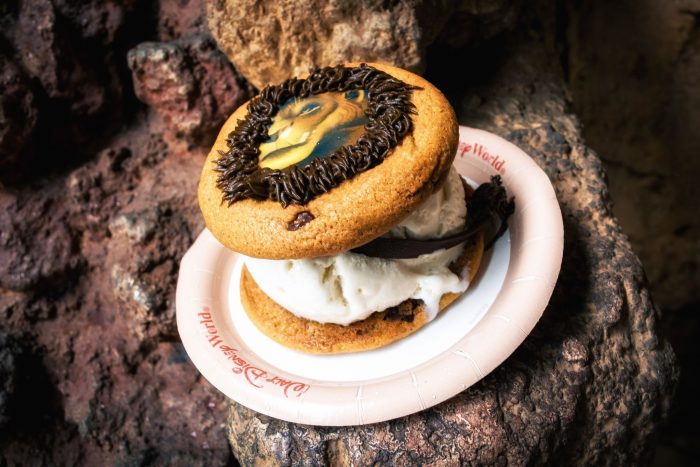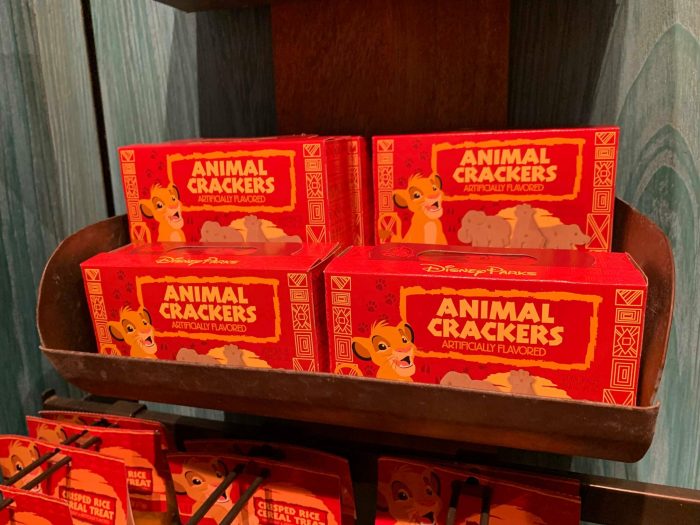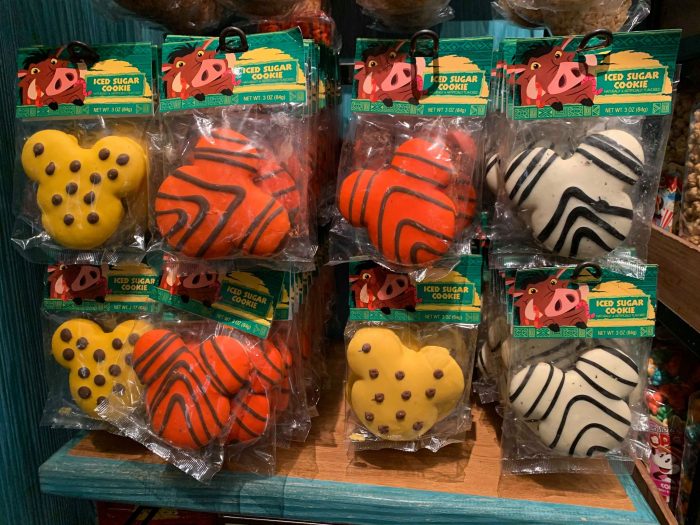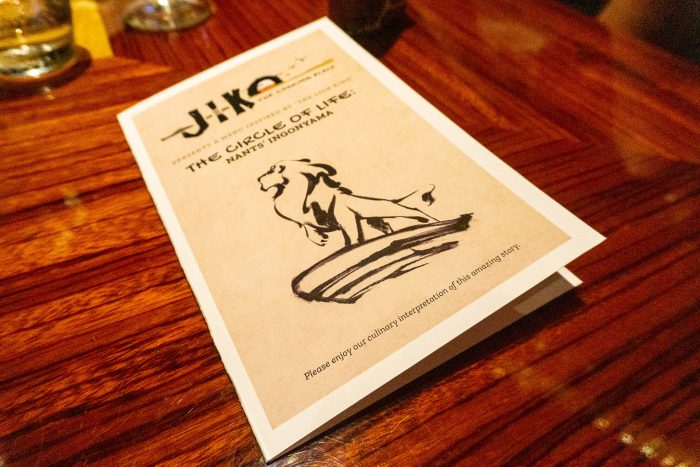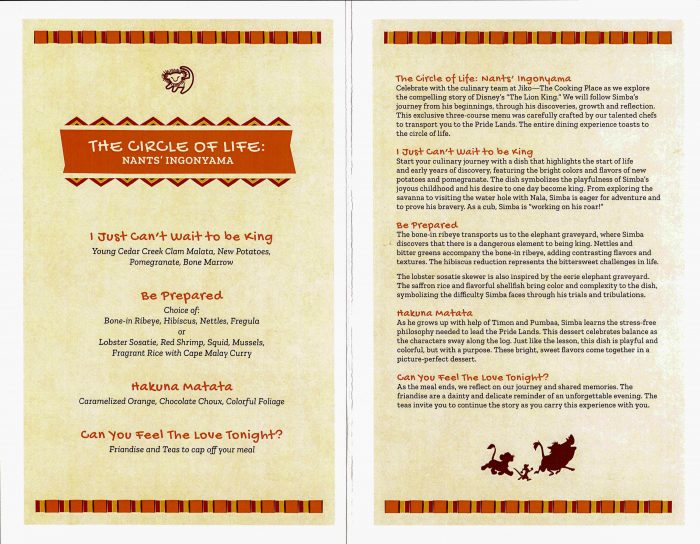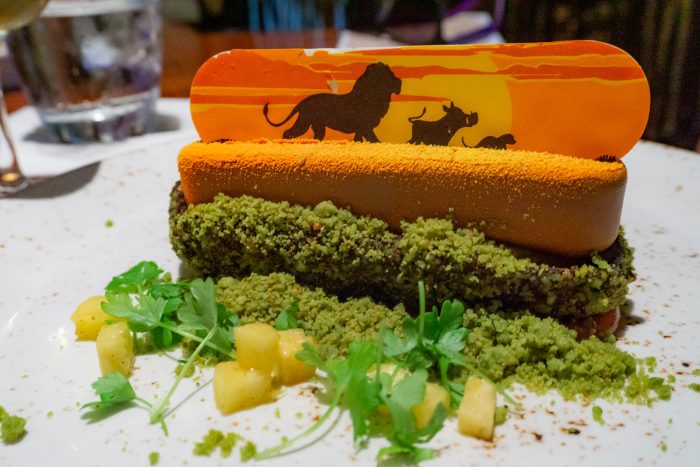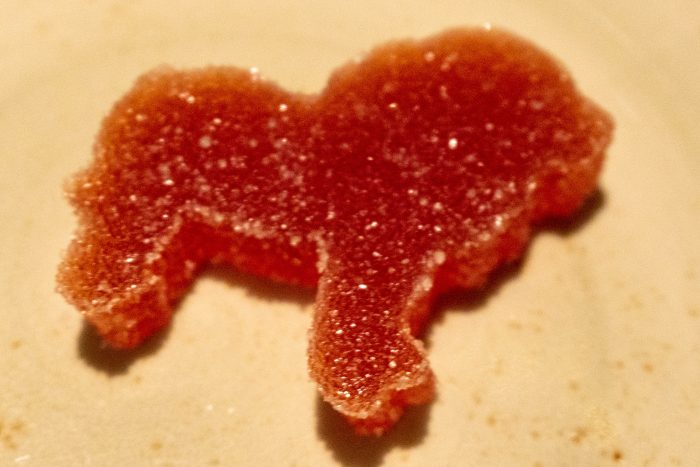 # 3 – The Grub Burger at D-Luxe Burger
"Slimy, yet satisfying." – Pumbaa, explaining the taste of grubs in The Lion King
Themed snacks are one thing, but we here at the SATURDAY SIX pay extra attention to next level bonkers food items. From Animal Kingdom poop snacks, to hot dogs served inside a baked potato, to Universal's new Voodoo Doughnut burger, if a food sounds absolutely INSANE, we want to try it. For the release of The Lion King, D-Luxe Burger in Disney Springs came out with a Grub Burger that features a "signature-blend burger patty, fried mozzarella, fresh tomato salad, lettuce, tomato worms, basil grasshopper, and a balsamic vinegar spider. WHAAAAAAT?!
Our review? "Slimy, and just okay." The burger looks intimidating – if not downright disgusting – but it's not too bad. The fried mozzarella and fresh tomato salad actually work well together.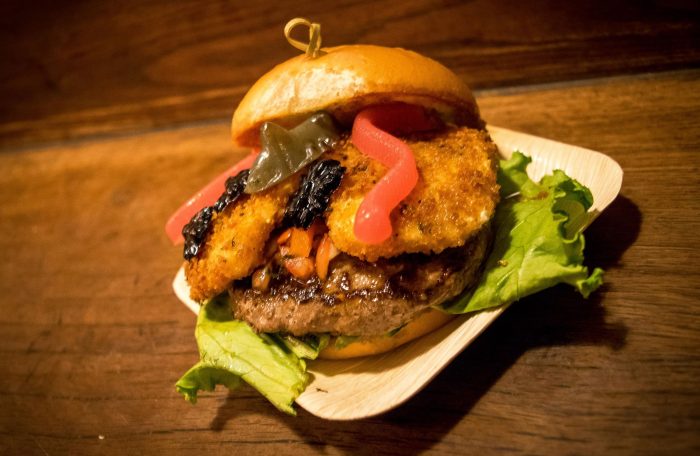 # 2 – Rafiki's Plant Watch, PhilharMagic, Fantasmic! and more…
Walt Disney World has been incorporating The Lion King and its characters in several attractions over the years. At Animal Kingdom, Rafiki's Planet Watch recently reopened after a "refurbishment" (one in which we can't tell what was actually refurbished),  a new scavenger hunt made its debut, a Lion King show was added to the incredible Tree of Life Awakenings, and Lion King is part of the new "We Are One" Rivers of Light nighttime pageant.  At Magic Kingdom, Donald Duck makes an appearance during The Lion King's "I Just Can't Wait To Be King" segment of PhilharMagic, and the same song is used during a sequence in Fantasmic! at Disney's Hollywood Studios.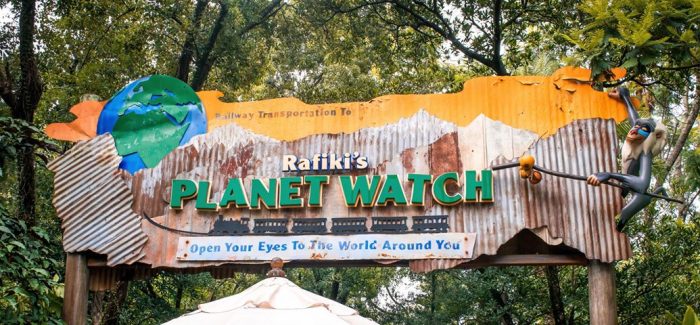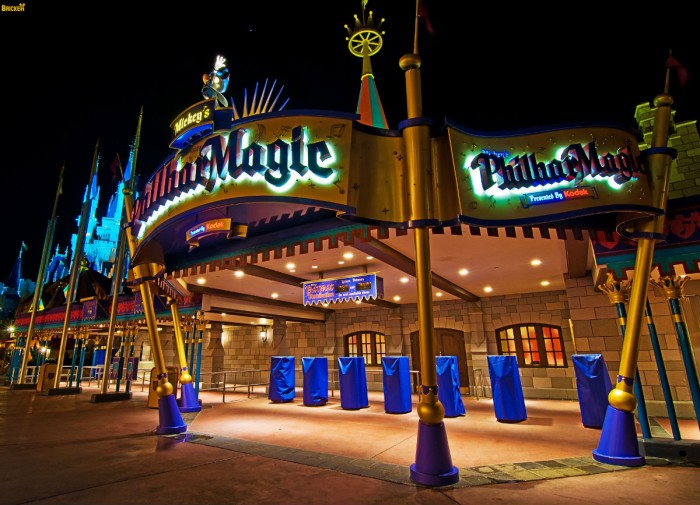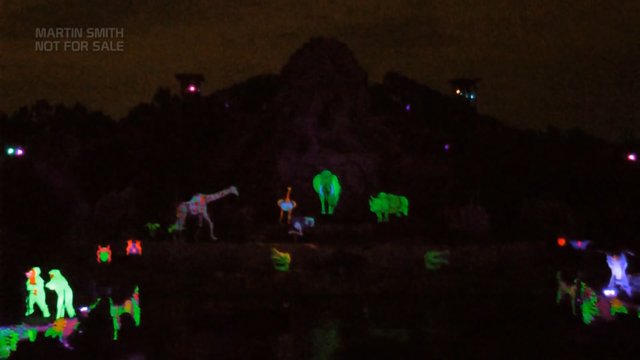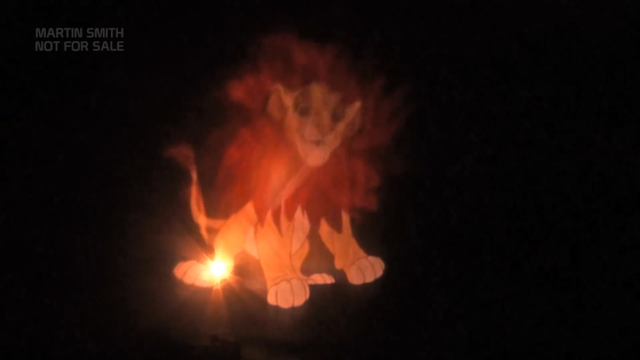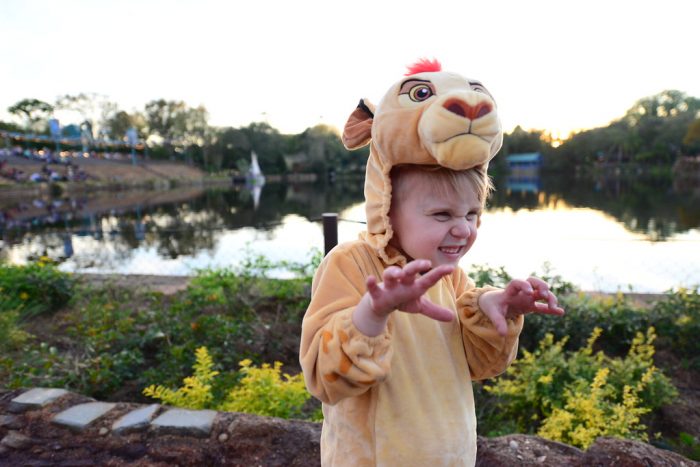 # 1 – Festival of the Lion King
Walt Disney World is filled with some amazing shows, but Festival of the Lion King at Animal Kingdom is the best of them all. Filled with memorable songs, larger-than-life characters, and some amazing performers, FOTLK is unique in that it is part show, part circus, and part parade (and extremely kid friendly!).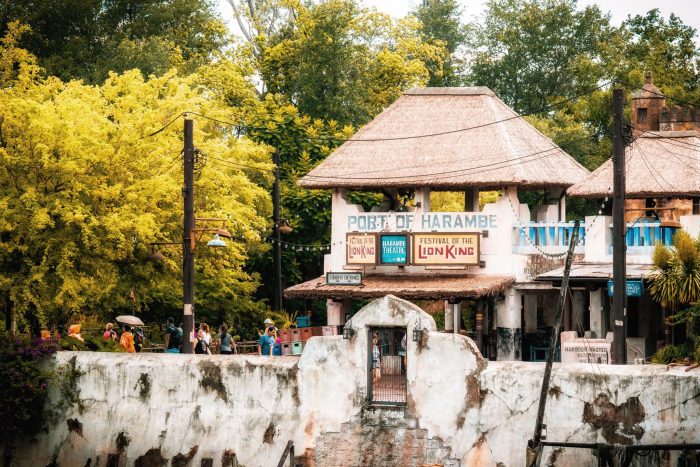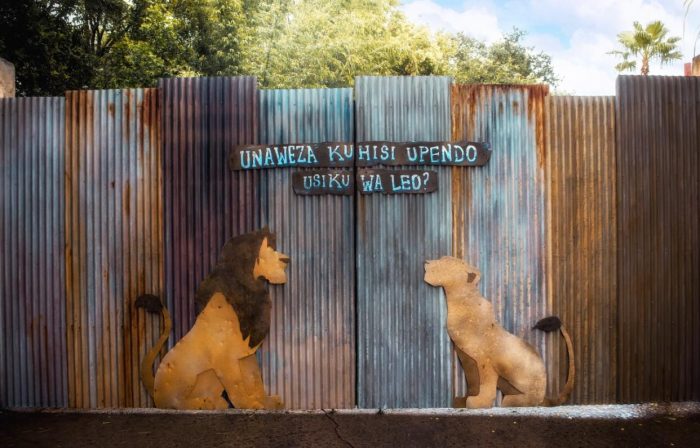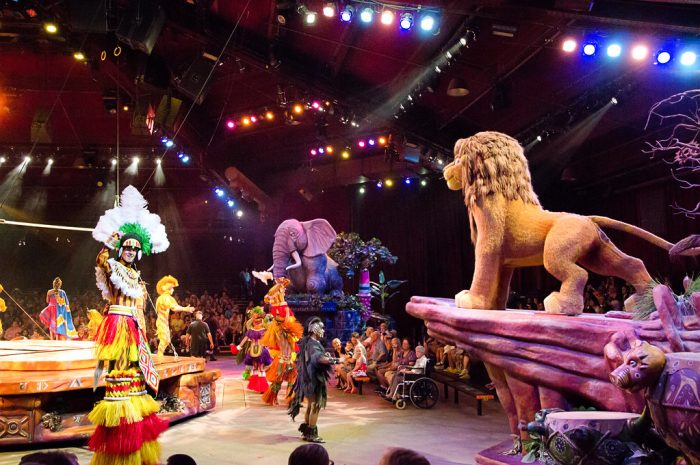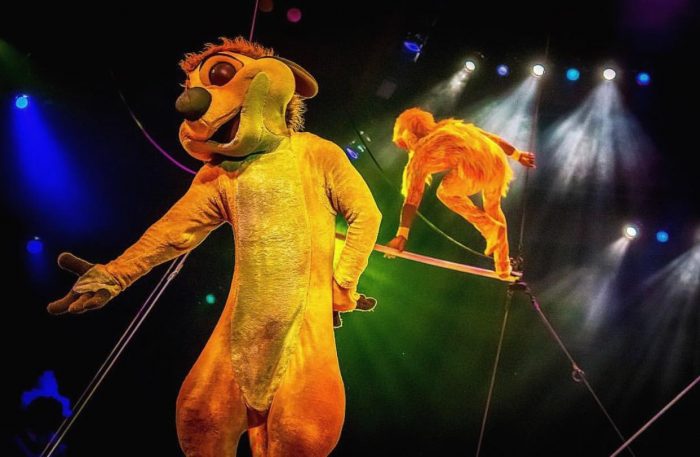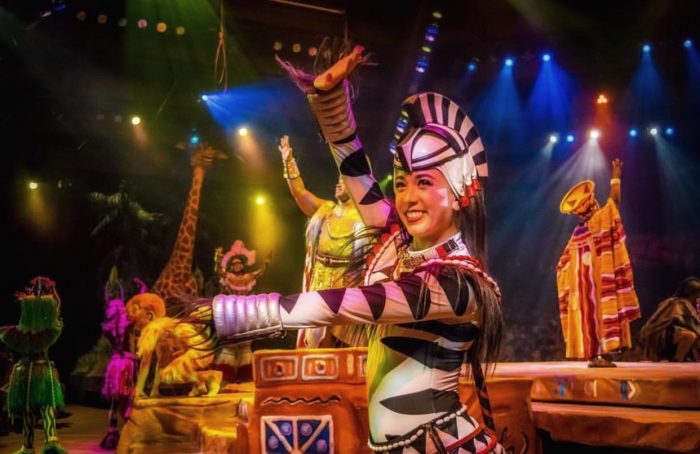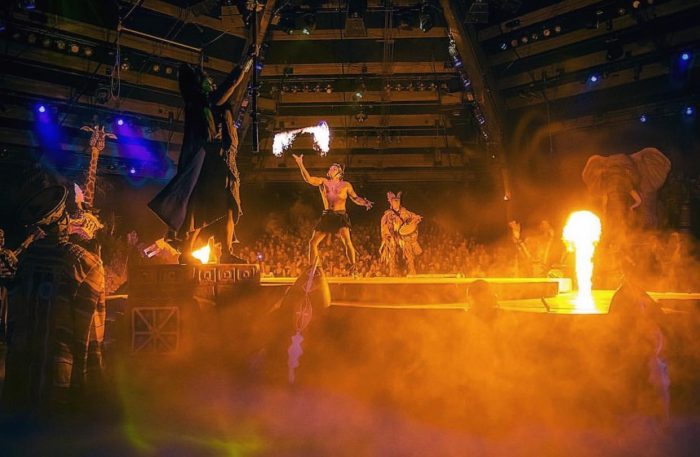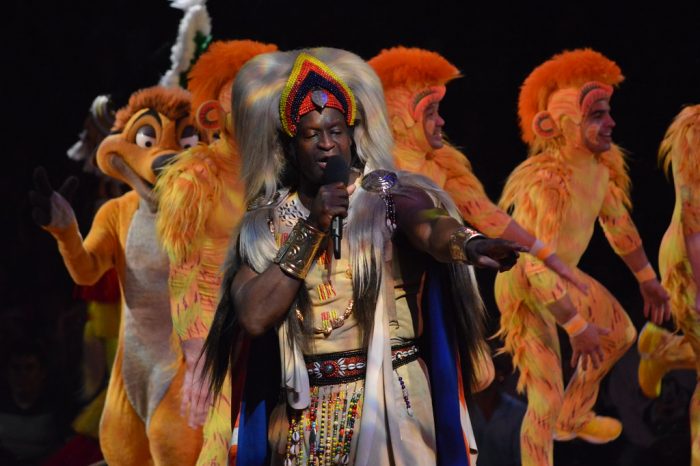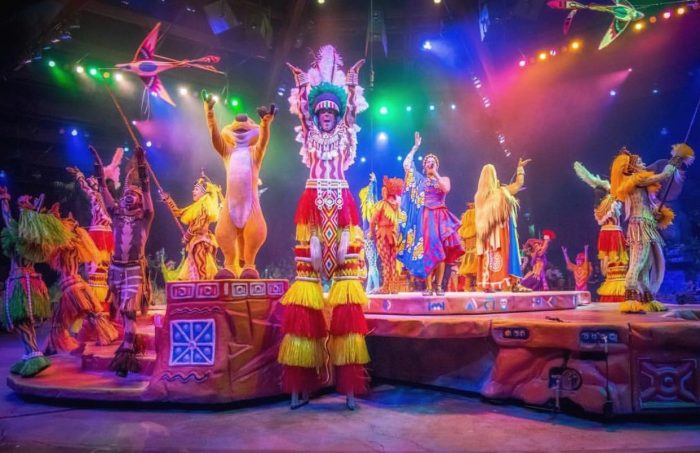 HONORABLE MENTION – Kilamanjaro Safaris
Kilimanjaro Safaris has always been home to many of the animals you'll see in The Lion King, but recently we found that the drivers are specifically pointing that out. The Safaris are pound for pound one of the best attractions in all of WDW, with each and every single ride being a different experience.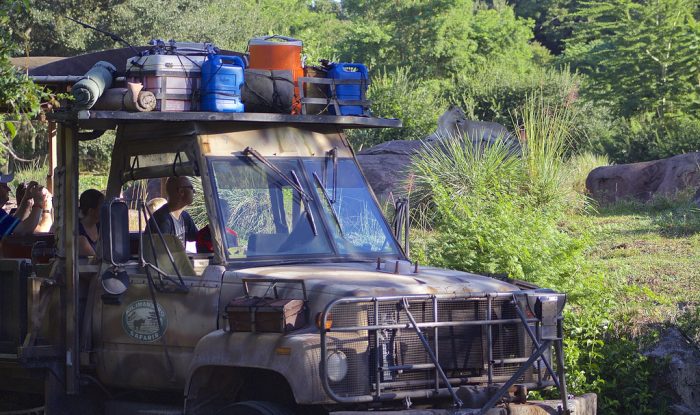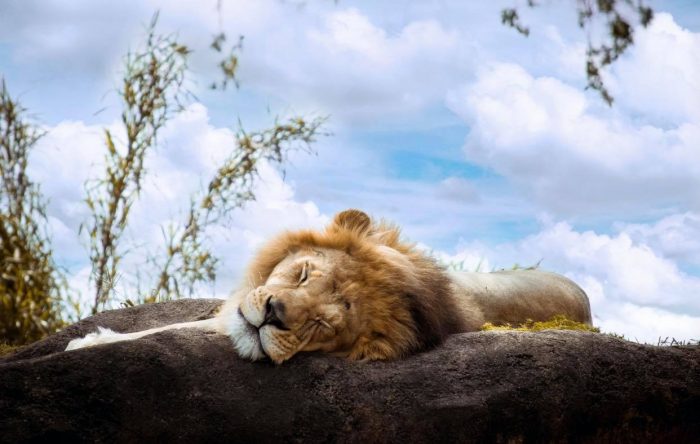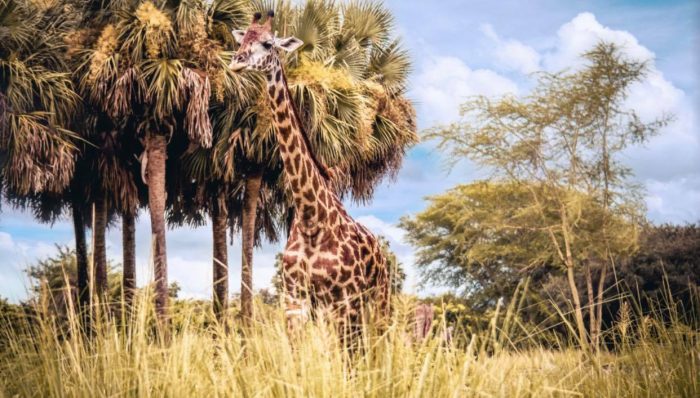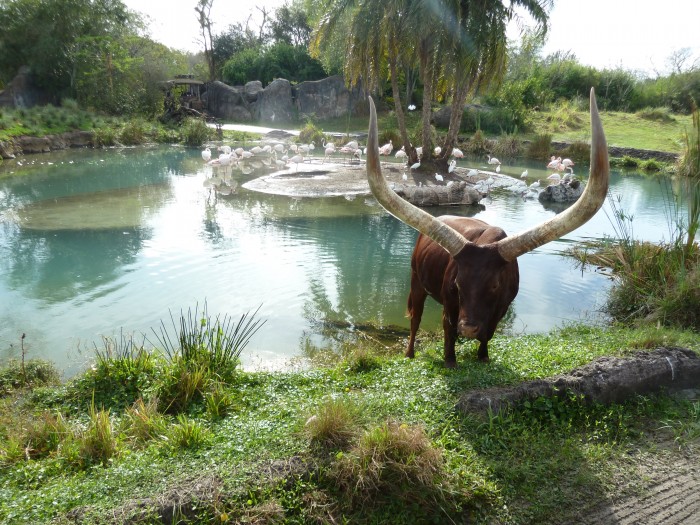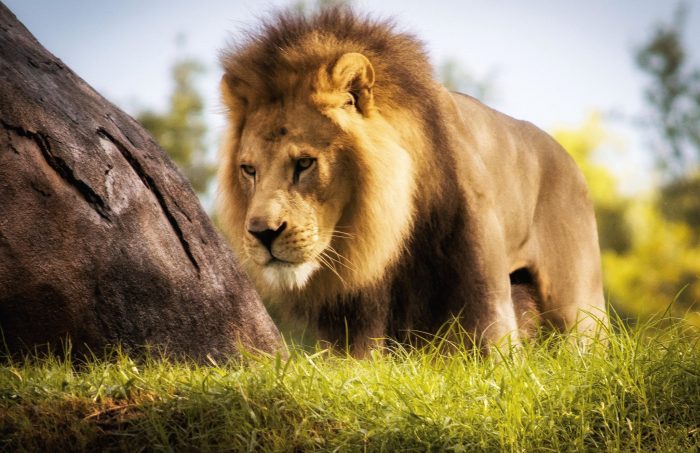 So there you have it: The Lion King at WDW! See you next weekend for the latest installment of the SATURDAY SIX, where we'll look at something fun from the world of Disney and Universal. If you enjoyed yourself, be sure to check out The Magic, The Memories, and Merch! articles, or, for your listening pleasure, check out the E-Ticket Report podcast. You can also follow Your Humble Author on Twitter (@derekburgan).
If you enjoyed this article, you will surely like the following: 
6 Reasons We LOVE Disney's Animal Kingdom
SATURDAY SIX SPECIAL INVESTIGATION: An in-depth look at theme park photography
6 Pieces of Disney Merchandise That Don't Exists (But Totally Should)
Special Thanks to The Elite Brandon Glover, hot shot Michael Carelli, the SAT SIX Fun Squad of Parkscope Joe and Nick, and Hermione Granger's tutor Megan Stump for their invaluable assistance with this article. The SAT SIX is inspired each week by goofballs Aengus Mackenzie and LitemAndHyde and you Potterheads will  enjoy Meg's other blog work over at the Central Florida Slug Club.
FINAL PLUG! Did you know The 2019 Unofficial Guide to Universal Orlando has a special edition of the SATURDAY SIX in it?That's right, ANOTHER NEW ONE EXCLUSIVE TO THIS EDITION!Finally, someone came up with an actual reason to read a book. ORDER this baby now!