SATURDAY SIX: Six Reasons We LOVE Universal's Cabana Bay Beach Resort
This week's SATURDAY SIX takes a look at Six Reasons We LOVE Universal's Cabana Bay Beach Resort. Currently, the Universal Orlando Resort has five on-site hotels. Disney has three classifications for their resorts: Value (including Pop Century), Moderate (Caribbean Beach), and Deluxe (The Poly). Universal also has three levels: Preferred (including Royal Pacific Resort), Premier (Portofino Bay Hotel), and Prime Value, which is where Cabana Bay Beach Resort resides.
Cabana Bay is Universal's first attempt at a lower priced "value" resort, and  is also the first time they have gone after the increasingly popular Family Suite market (led by Disney's incredible Art of Animation Resort). Unlike Disney's lower tier hotels (such as the All Stars) Cabana Bay is loaded with amenities. In fact there are so many "extras" at Cabana Bay that many Universal fans consider it their favorite on-site hotel despite it not offering Unlimited Express Pass. Today we're going to look at some of our favorite features of this fantastic resort. So sit back, put on the soundtrack to Mad Men as background music, and let's begin our list with…
# 6 – Lazy River
Now, Cabana Bay has two huge pools, a giant slide, several jacuzzis, and a water play area, but what separates it from the pack is everyone's favorite water feature: a lazy river. The E-Ticket of pools, a relaxing float along the lazy river – with its waterfalls and lush theming – can be just what the doctor ordered. Unlike many lazy rivers, Cabana Bay does not supply tubes to guests (they have no cleaning facility to disinfect them) but they do offer a wide assortment of tubes for pretty much the same price you would pay at WalMart or a pool store. Several of the tubes they offer are Cabana Bay branded and are relatively inexpensive souvenirs. One of the more popular tubes for kids is one that is themed to a car's tire. There are also several water cannons around the river which kids love to play with.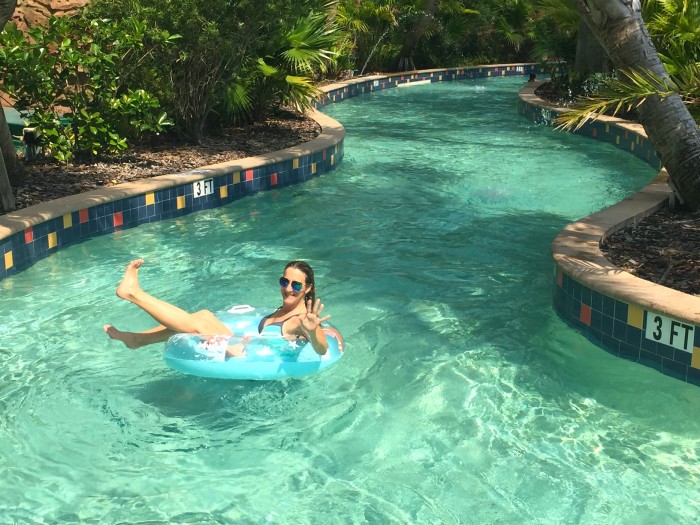 –
# 5 – Galaxy Bowl
Some people enjoy the athleticism of basketball, while others admire the grace and skill of soccer, but we at TouringPlans favor bowling as our favorite sport, as it is the only one you can participate in while eating chili cheese fries or chicken wings (preferably both). Cabana Bay is the only theme park resort in Florida to offer a 10 lane bowling alley. Located on the second floor next to the arcade (which includes some of the latest video games, along with skeeball and similar games to win tickets redeemable for prizes), Galaxy Bowl is actually inspired by the famous Hollywood Star Lanes, the bowling alley seen in The Big Lebowski. Galaxy Bowl can also be considered the resort's only "table service" restaurant as they have their own dedicated menu along with a full bar. There are even two separate souvenir cups (a 32 oz cup for beer, and a fun bowling pin cup for non alcoholic drinks.) It can get busy on rainy days and weekend nights, so call ahead to make a reservation. Or just do what we do and show up, get a table, and wait with a pitcher of beer and southwestern egg rolls.
–
# 4 – Resort Exclusive Merchandise
We just celebrated the three year anniversary of The Magic, The Memories, and Merch!, the sister article to the SATURDAY SIX, and it is safe to say we love theme park resort merchandise. Cabana Bay has hands-down the most unique resort specific merchandise at  any Disney or Universal hotel, let alone value resorts. There are your usual pins, keychains, t-shirts, and coffee cups, but also beach towels, beach bags, candy, and even water proof phone cases. There are Galaxy Bowl themed bowling shirts, Atomic Tonic shot glasses, and more Jack LaLanne-related items than you could have ever dreamed existed. Cabana Bay's gift shop is actually one of the top five stores at Universal, as it also contains a great mix of items from the Wizarding World of Harry Potter, The Simpsons, Despicable Me, Transformers, and even Marvel. Chocolate frogs, unicorn plush ("It's so fluffy!), King Kong shirts, and Cabana Bay breath mints, that's what I call a gift shop!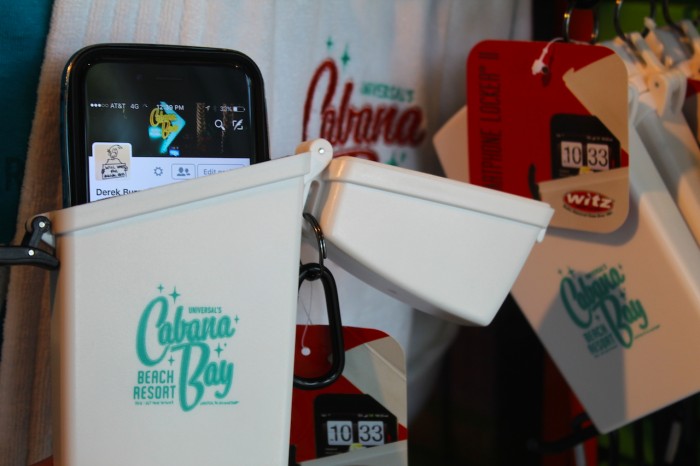 # 3 – The Bars
With articles on the Best Theme Park Bars, Best Bars and Lounges at the WDW Resorts, and two years of 25 Drinks of Christmas drinks (here's 2014 and 2015), it is a safe assumption that we enjoy to drink on vacation. Cabana Bay has THREE great bars, including the incredible Swizzle Lounge located directly in the lobby. That's right, go tell someone else in the family to check in while you saddle up to a bar ripped straight out of the '60s. Outside in the Cabana Courtyard is Atomic Tonic, which has a wide selection of themed drinks as well as a souvenir cup that you can take with you in the pool.  Meanwhile, over in the Lazy River Courtyard is The Hideaway Bar & Grill, which also has its own set of themed drinks (as well as a full bar).  All three bars have TVs (generally playing a current sporting event), and The Hideaway is directly next to a shockingly great made-to-order take out window, so you can grab a bite to eat as well. Cabana Bay is the gold standard of value resort bars and lounges.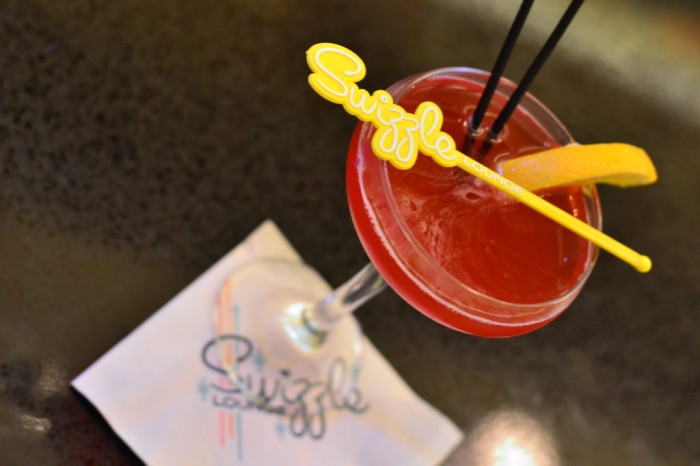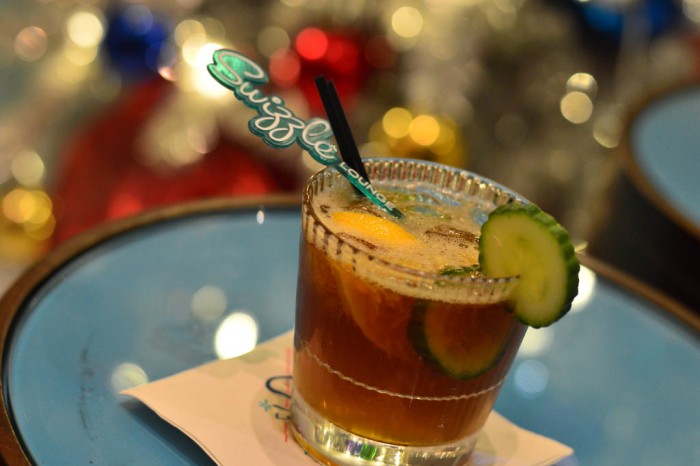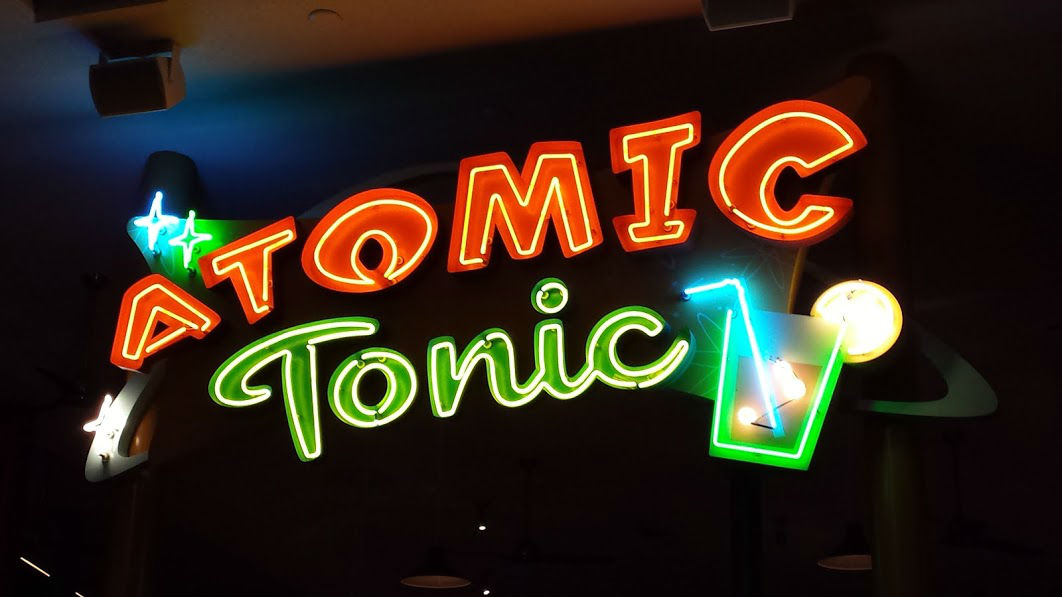 –
# 2 – Bayliner Diner
Similar to Disney's Value Resorts, the Bayliner Diner is a food court with several stations featuring a wide array of items. Pizza, burgers, paninis, and chicken sandwiches are similar to those at similar venues, but you'll also find an international section with mahi mahi, Brazilian beef churrasco, and a vegan stir fry. There is a dedicated grill and fryer for those looking for cooked gluten free options, along with a wide selection of pre-made gluten free items. There is a frozen yogurt station (including plenty of DIY add-ons), ICEEs, and even a full salad bar. Unlike similar venues, Bayliner eschews paper plates and plastic utensils for real plates, bowls, and silverware.
The seating area for Bayliner Diner is huge, and has a ton of tables and booths. One nice feature is that all the booths have easy access outlets near them to charge your devices (the actual rooms at Cabana are also filled with many outlets and USB charging stations). There are Coke Freestyle machines for those buying the Sonic Fill souvenir mugs, as well as regular soda stations for those purchasing "one time use" cups (which have RFID chips allowing three extra refills over the course of two hours). There are several large TVs playing '60s era television ads, which carries that same level of fun nostalgia you'll find at Sci-Fie Dine-In Theater Restaurant, It is extremely rare to find a food court worth going out of your way to dine in, but Bayliner Diner even tops AOA's Landscape of Flavors.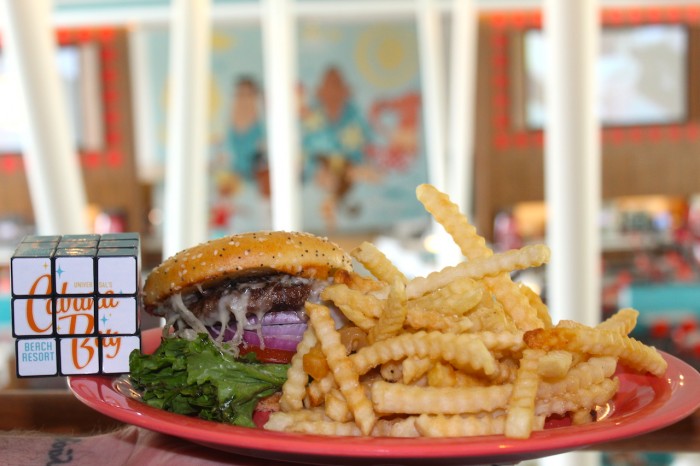 –
# 1 – All The Retro Theming
If you are a fan of vintage '50s and '60s minimalist designs – and who isn't – Cabana Bay is the place for you. The retro theming is everywhere. Before you even check in there are classic cars outside available for photo ops. Inside the main lobby building you have artwork, seating, and an entire design aesthetic that brings you back to another era. The rooms themselves have analog clocks along with Zest soap and VO5 shampoo in the bathroom. The buses for Cabana Bay even have faux wood paneling. There is neon signage throughout the resort, which gives the hotel some great elements at night. Many value resorts hit you over the head with larger than life gaudy theming, but Cabana Bay envelopes you and delivers coherent top-to-bottom theming you generally find at much higher end resorts.
–
HONORABLE MENTION: The Gym
A value resort with a gym? Impossible. But, believe it or not Cabana Bay has probably the largest gym at any Disney or Universal resort. In fact the Jack LaLanne Physical Fitness Studio is bigger than many gyms you'll find in small towns. With free weights, machines, ellipticals, bikes, and a whole bunch of treadmills, you can get your regular workout done or take some time and check out all the Jack LaLanne memorabilia.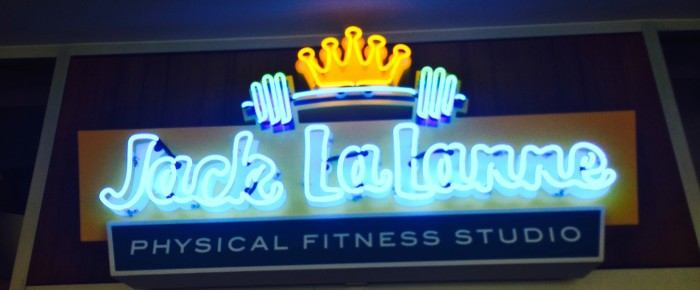 –
DOUBLE SECRET HONORABLE MENTION: Refillable Cups
Longtime readers of the SATURDAY SIX know how much we love souvenir refillable cups. Universal must have somehow got a hold of our dream journal, because Cabana Bay has taken souvenir mugs to the next level. The resort made its debut with a fun design that is perfect for the style of the resort. The design is very retro and reminds me of the Disney art done by Shag. While it took years for Disney to change their refillable cup, Universal had a new design for Cabana Bay for both the Halloween and Christmas seasons! Disney also uses the exact same cup for all its on-site resorts, whereas Universal's new Sapphire Falls has a completely different cup than Cabana Bay. In a strange turn of events, while Disney has recently removed the handles from their refillable cups, Universal has added handles to all of Cabana Bays. You can't make stuff like that up. Anyone who has been the dad or mom of the family and has to carry four or more of these cups back and forth knows how much handles can help.
–
COMPLETELY UNNECESSARY (BUT AWESOME) HONORABLE MENTION: Name on TV Screen
After you check into Cabana Bay and head to your room, pay attention to when you turn on your TV. The first time that you turn it on the screen "welcomes" you to the resort.
–
Granted this is just the tip of the iceberg when it comes to what separates Cabana Bay Beach Resort from other value resorts.  There is a full service STARBUCKS by the main lobby. You can walk to the Universal parks, or take one of the many buses that service the resort. I have been around the bus station at Cabana Bay at least 100 times and have never seen it without a bus already there, or one pulling into the resort. The Cabana Courtyard has large pavilions that many of us of a certain age had birthday parties at growing up. There are towels at the pools along with fire pits for cooking s'mores at night (kits available in Bayliner Diner) Every Friday there are character meet and greets in the lobby and of course you get early admission to the Wizarding World.
So there you have it: Six Reasons We LOVE Universal's Cabana Bay Beach Resort. See you next weekend for the latest installment of the SATURDAY SIX, where we'll look at something fun from the world of Disney and Universal. If you enjoyed yourself, be sure to check out The Magic, The Memories, and Merch! articles (which we just celebrated our THREE YEAR ANNIVERSARY), or, for your listening pleasure, check out the E-Ticket Report podcast. You can also follow Your Humble Author on Twitter (@derekburgan)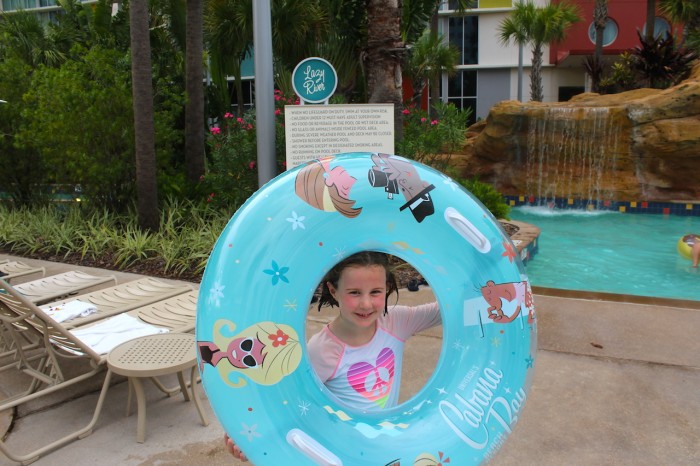 If you enjoyed this article, you will surely like the following:
Six Reasons We Love Universal's ROYAL PACIFIC RESORT
Six Reasons We Love Universal's PORTOFINO BAY HOTEL
Universal Dining: The WOK EXPERIENCE at the Royal Pacific Resort
Universal Dining: Emeril's Tchoup Chop
Special Thanks to crack staff photographer Brandon Glover, photo wunderkind Mike Sperduto, theme park guru Discoliz, and blogger to the stars Megan Stump for their invaluable assistance with this article. Be sure to also check out Brandon on The Park Blogger podcast with co-host Aengus Mackenzie along with Meg's Yeti To Be Named Disney Podcast.
FINAL PLUG! Did you know The Unofficial Guide to Universal Orlando has a special edition of the SATURDAY SIX in it? Finally, someone came up with an actual reason to read a book. PRE-ORDER this baby now! (For every copy sold, a percentage of the profits* go towards buying a DVD of the Seven Dwarfs Mine Train rap video.)