SATURDAY SIX: 6 Reasons We Love Universal's DOCKSIDE INN & SUITES
This week's SATURDAY SIX takes a look at Universal's DOCKSIDE INN & SUITES! Earlier this year, Universal had plans to open its eighth onsite hotel, with Dockside Inn & Suites joining Hard Rock Hotel, Portofino Bay, Royal Pacific Resort, Sapphire Falls, Cabana Bay Beach Resort, Aventura Hotel, and Surfside Inn and Suites. Unfortunately, the coronavirus shutdown forced Universal to delay the opening of Dockside until December. With Dockside now open, the hotel – along with nearby Surfside – comprises Universal's Endless Summer Resort.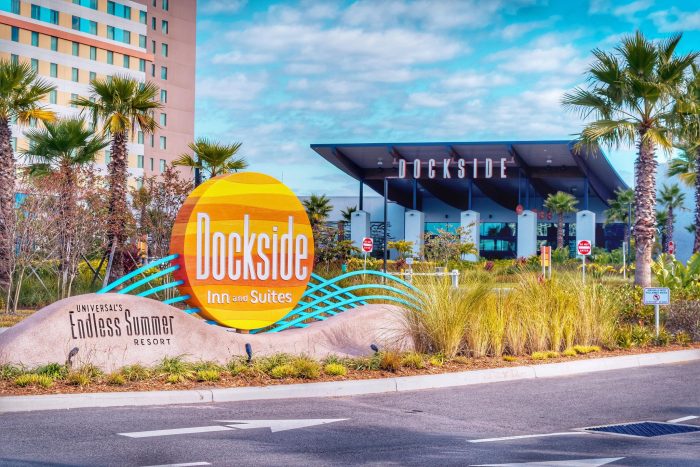 While still only a hop, skip, and a jump away from the rest of the Universal Orlando Resort, Endless Summer is the first hotel that is considered "off-site." However, because it is such a short distance away on Universal Blvd., the bus ride to CityWalk (the "hub" of the Universal Orlando) often takes less time than busses coming from hotels such as Cabana Bay and Aventura. Along with Surfside, Dockside Inn and Suites are the first Universal hotels to be classified in the "Value" category, with a competitive price point being a key selling point of the resort. Today we're going to look at our favorite parts of Dockside, starting with…
# 6 – Check-In and Lobby Experience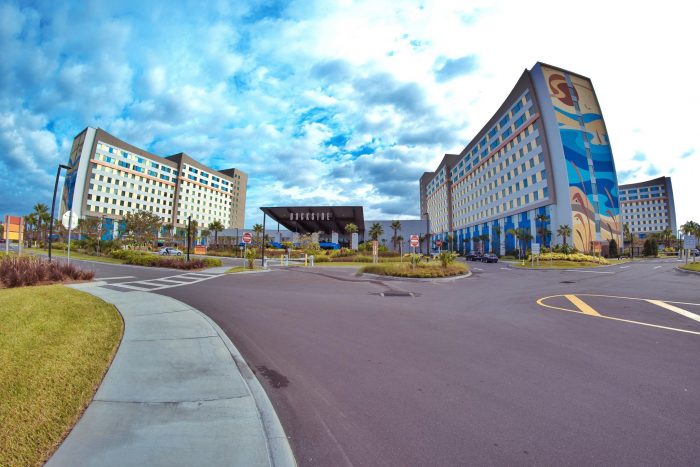 In a great touch that will hopefully be copied by other hotels, the porte-cochère has signs alerting guests of what each lane is for. Signs mark areas designed for busses, drop-off and pick-ups, and guests driving through. This is common signage seen in heavily traveled places such as airports. Hopefully this well-designated area will also stop guests from having an accident with their vehicle, like the time a person tried driving down the stairs at Wilderness Lodge.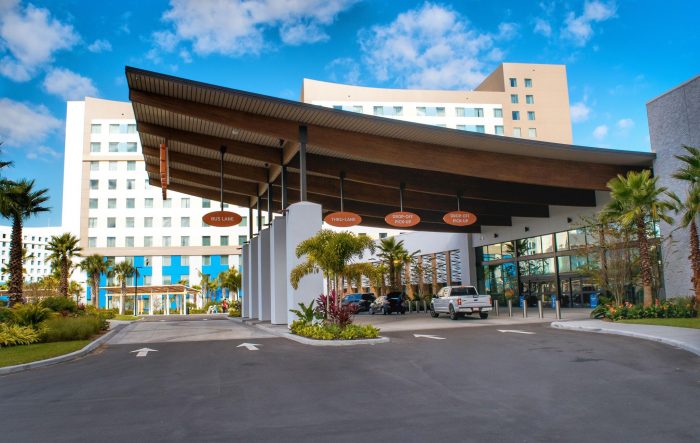 You have arrived at Dockside Inn and Suites…welcome.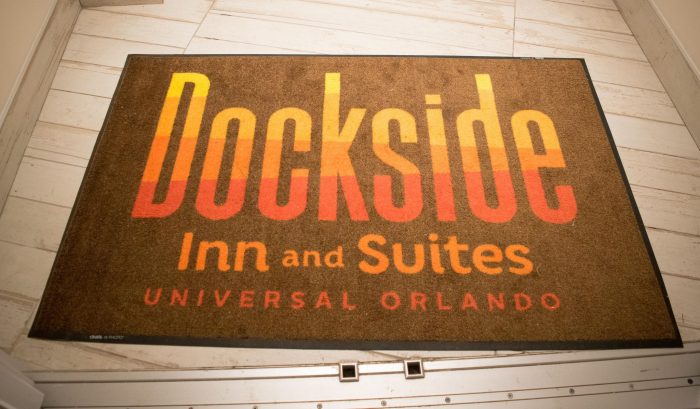 During our stay in the holiday season, Christmas trees and other decorations were placed throughout the lobby.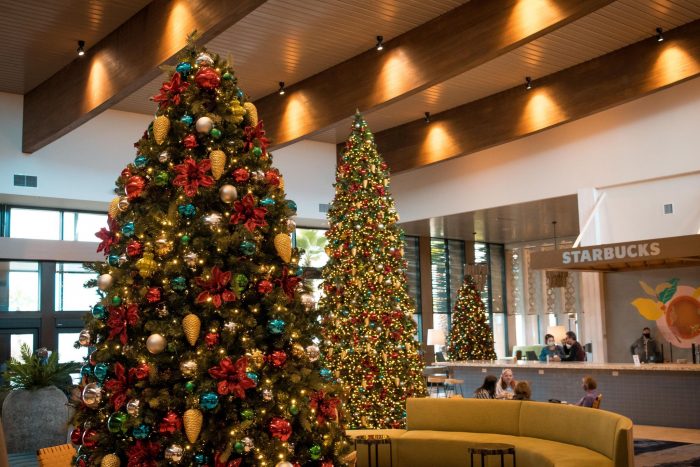 However, in regular times of the year, the Dockside lobby is meant to evoke the feeling of being  near the sea. Note the little touches of a wave pattern in the seating areas and other great design elements.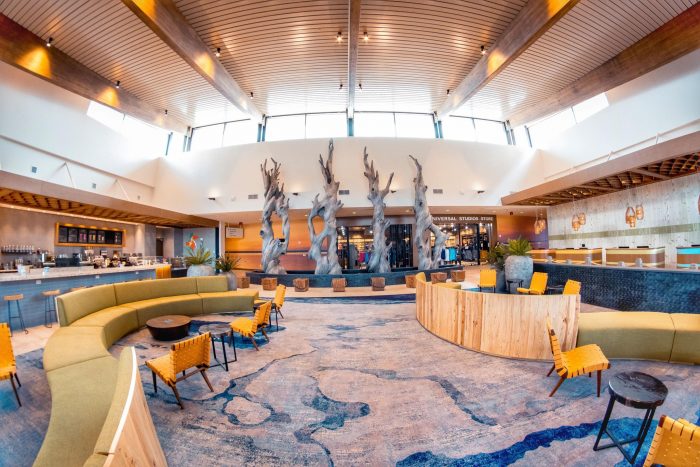 The ubiquitous plexiglas seen throughout Orlando separates guests from the Team Members checking them in. All of the "new normal" safety procedures that we have seen during our stays at Universal hotels are in place and enforced. This includes mask wearing in all public areas, hand sanitizer stations throughout the resort, and Team Members frequently cleaning surfaces. Because of the sheer size of Dockside, social distancing measures are relatively easy for guests to adhere to.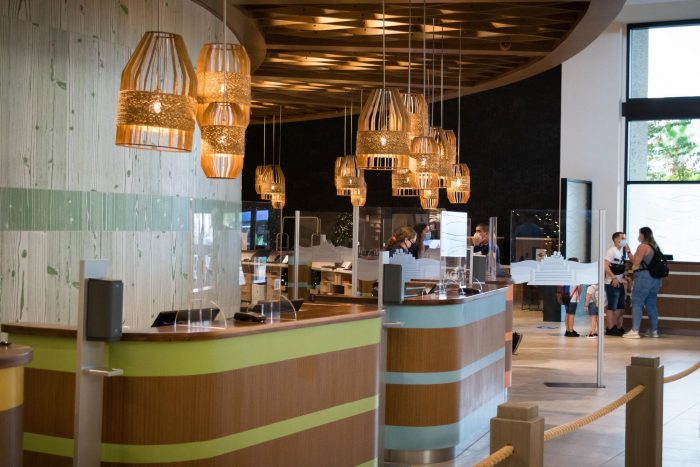 There is plenty of seating throughout the lobby area.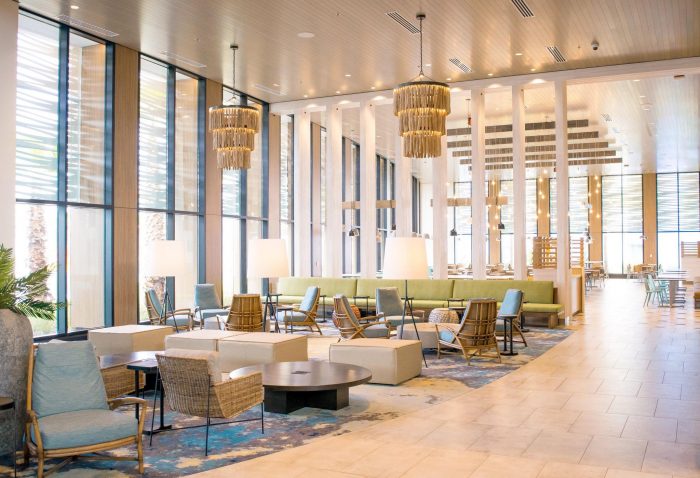 One of our favorite parts of Cabana Bay Beach Resort is the amazing Swizzle Lounge in their lobby. Dockside also has a bar area right off their lobby with Sunset Lounge. The design of this lobby bar is meant to evoke the feeling of a vintage Volkswagen bus that was popular in the 60s and 70s. The lighting fixtures hanging down over the bar even look like headlights!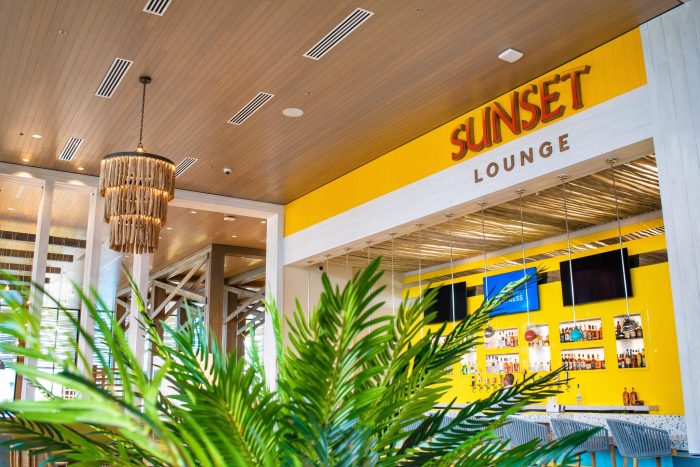 There is plenty of seating at the Sunset Lounge bar and nearby area, and is a great place to relax and enjoy a game on one of the TVs. The drink menu has wines and beers (both canned and on tap), along with some specialty cocktails.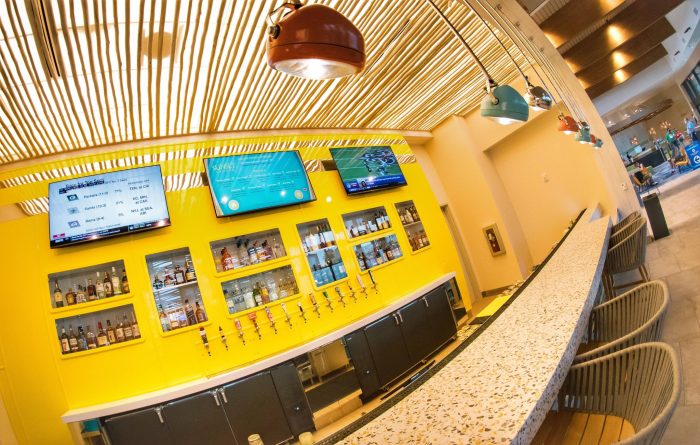 The signature cocktail of Sunset Lounge is the Endless Summer Lemonade (Grey Goose vodka, lemon, and thyme).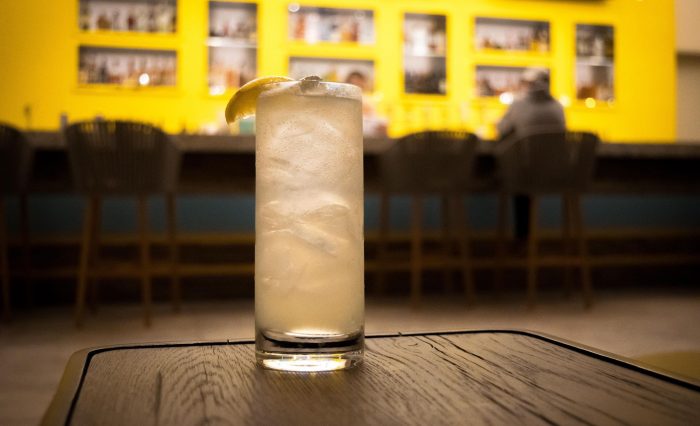 Many readers will be glad to know that the Dockside lobby is also home to a Starbucks!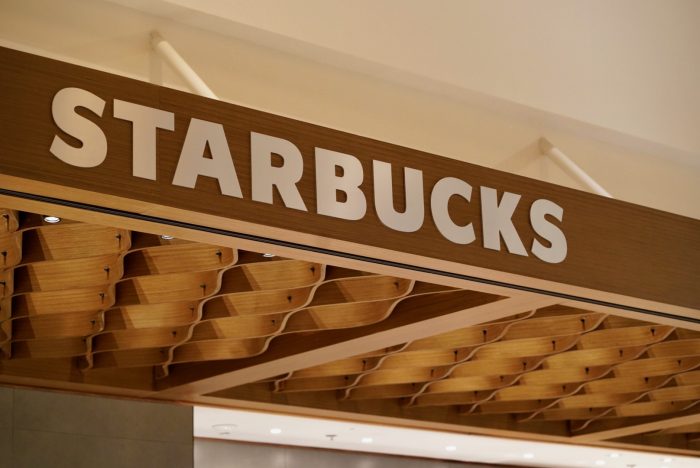 The full menu of Starbucks coffee, tea, and snacks is available. This Starbucks opens even earlier than the hotel's food court, generally by 6 am.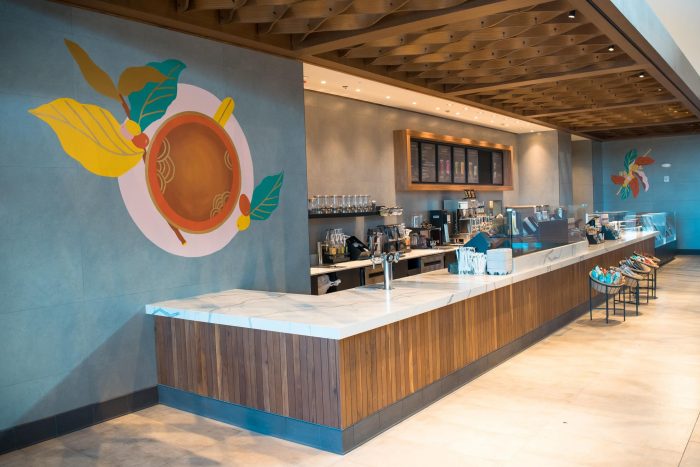 The Starbucks at Dockside is one of the few on property which offers cold brew.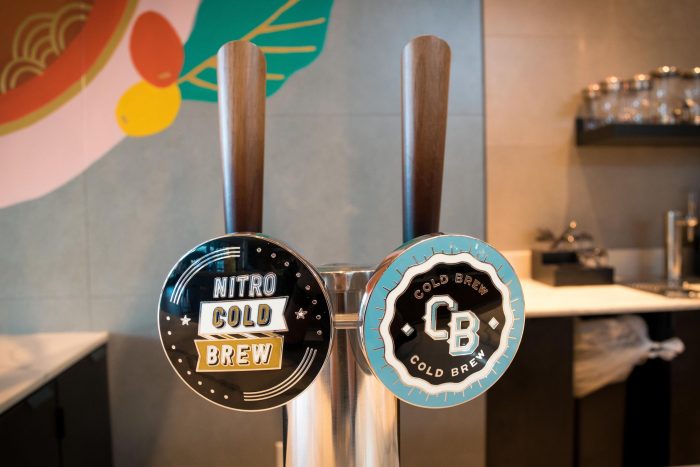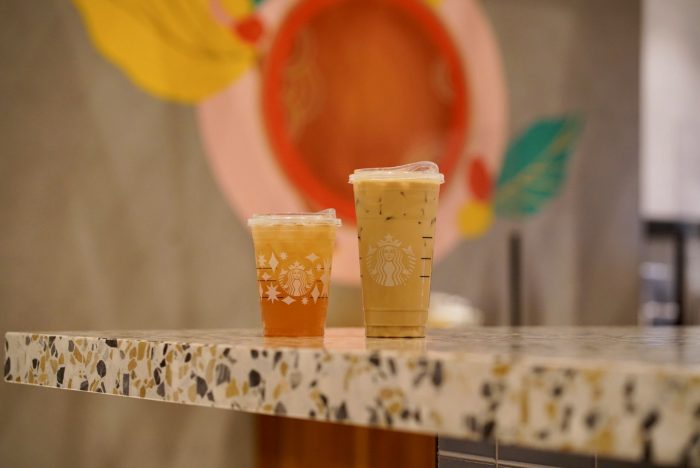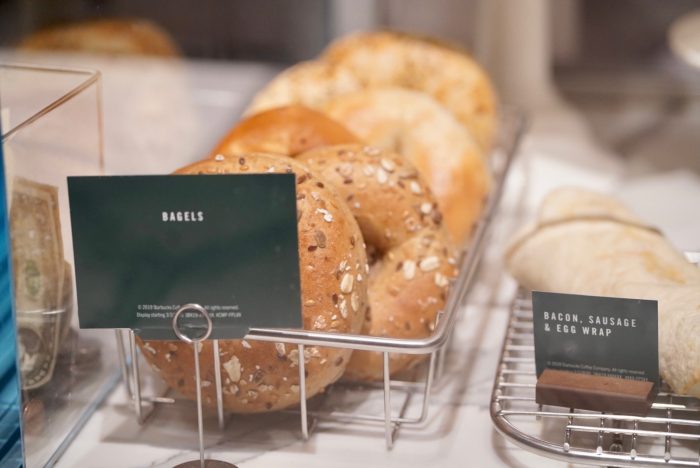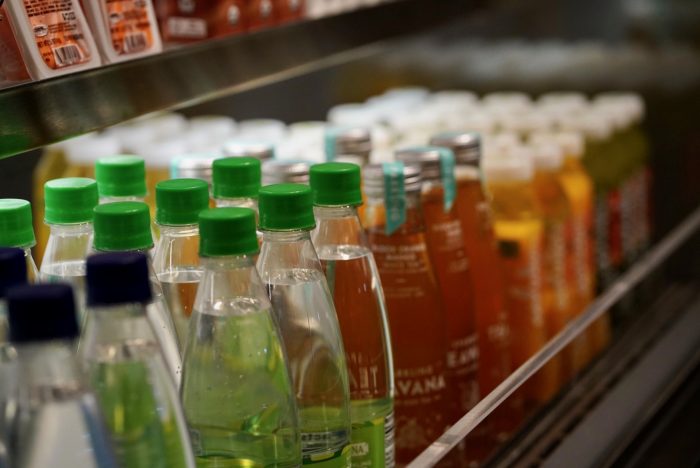 # 5 – Themed Gardens
One of my favorite parts of the entire Universal Orlando Resort is their incredible Garden Walk area. Despite various forms of free transportation (including shuttles and water taxis), the Garden Walk allows guests to option to walk pretty much the entirety of the resort in a peaceful nature-filled setting. If a guest feels so inclined, they can walk from Volcano Bay all the way to Portofino Bay and barely notice that they are close to some heavily traveled roadways. Another area on property I adore is the tranquil Butterfly Garden at the Hard Rock Hotel.
Dockside has their own garden area available for people to enjoy, with rest stops themed to various movies! While you can walk to the Universal parking garage hub from Dockside, there's no reason to ever do that considering the convenience factor of the complimentary shuttles which will get you there much faster. However, there is still a wonderful themed garden area at Dockside located on the side of the resort facing International Drive. The gardens are designed to be a visual easement for guests looking at one of Orlando's most busy roadways, but they aren't just filled with trees for the sake of trees.
Here we have an area with a lot of plants which may seem familiar to anyone who has spent time in the tree-filled queue for E.T. Adventure.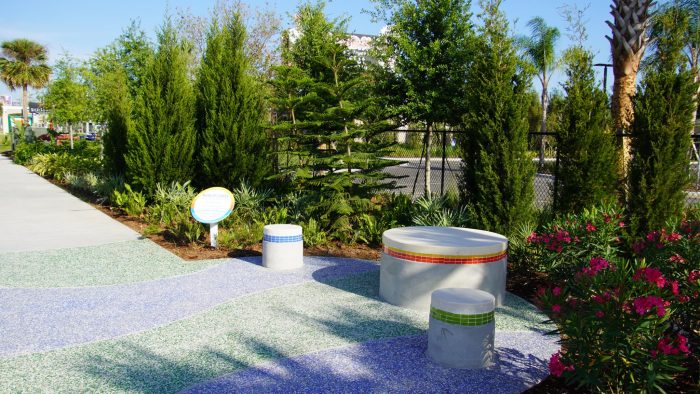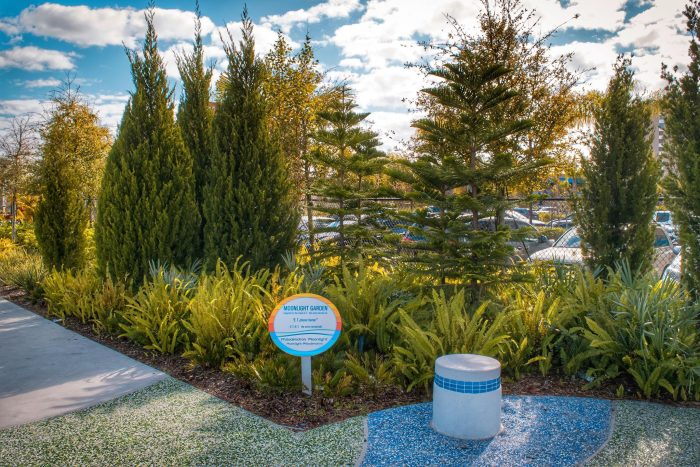 Snowball's Garden has an area set aside with a fire hydrant, which is perfect because it is themed around Secret Life of Pets.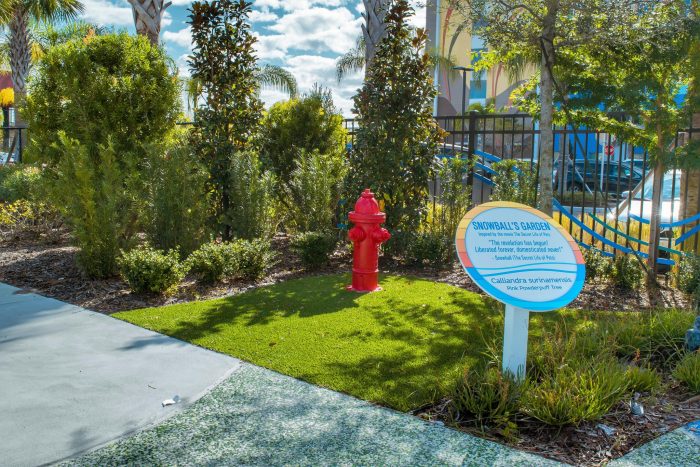 The more Back to the Future references we get at Universal the better, but this one is extra special…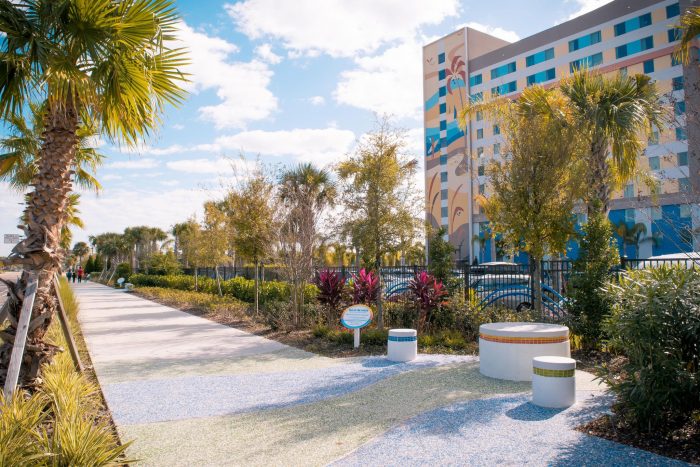 The Back In Time Garden features a quote from "Dr. Emmit Brown" from Back to the Future. The character's name is actually spelled "Emmett," which allowed us to immediately induct this typo into the Theme Park Signage Hall of Shame.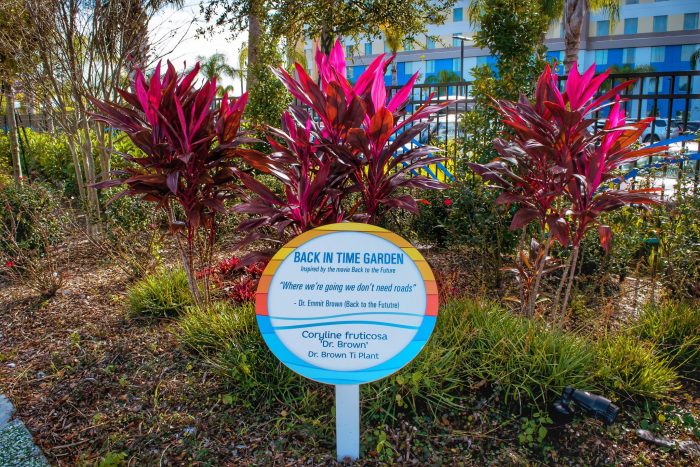 # 4 – Pier 8 Market
Similar to Surfside, Dockside Inn and Suites has no table service restaurant. All food for the resort can be found at the Pier 8 Market quick service. The food court set up of Pier 8 will be very similar to anyone who has stayed at Cabana Bay, Surfside Inn and Suites, or any of Disney's value resorts such as Pop Century (although Disney fans will be blown away by the shockingly low prices in this food court).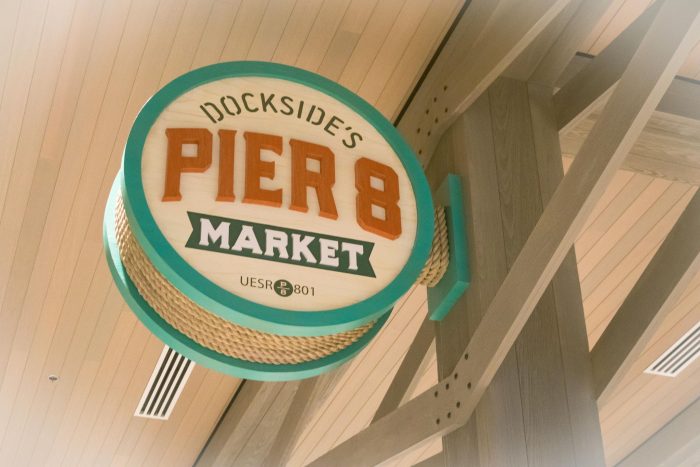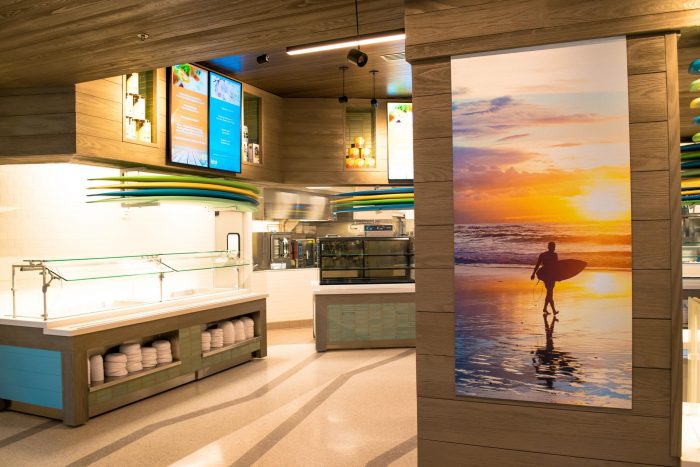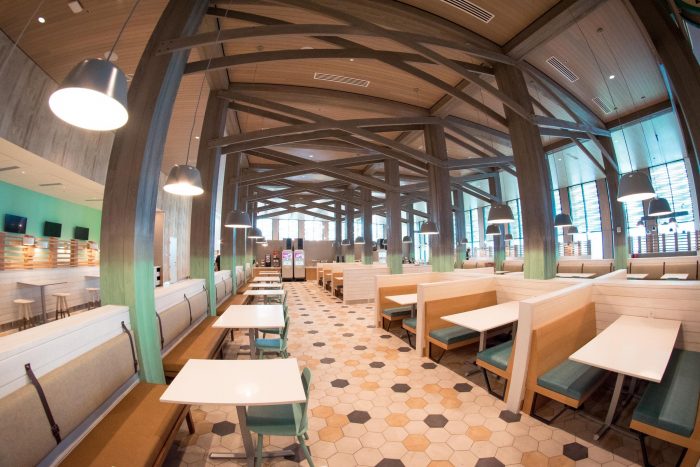 Available for breakfast (7-11 am) and lunch and dinner (11 am – 11 pm), Pier 8 Market has a LARGE selection of hot food available at several stations along with a grab and go section. There is something for everyone, including those who consider themselves "picky" eaters (although I'm not sure pancakes, pizza, and chicken fingers can be considered "picky" choices). This includes several options with vegans in mind, including items such as a vegan croissant, vegan burger, and vegan avocado toast. For non-vegans, this may not seem like a big deal, but you wouldn't believe the amount of restaurants we go to – despite it being 2021 – who sill don't know what a vegan is let alone have vegan-friendly options.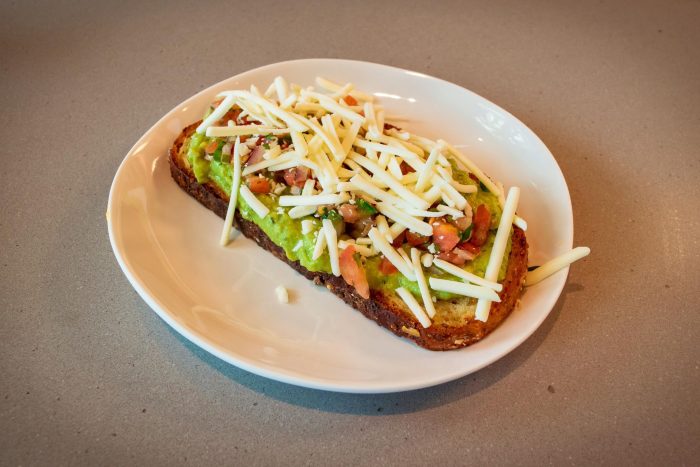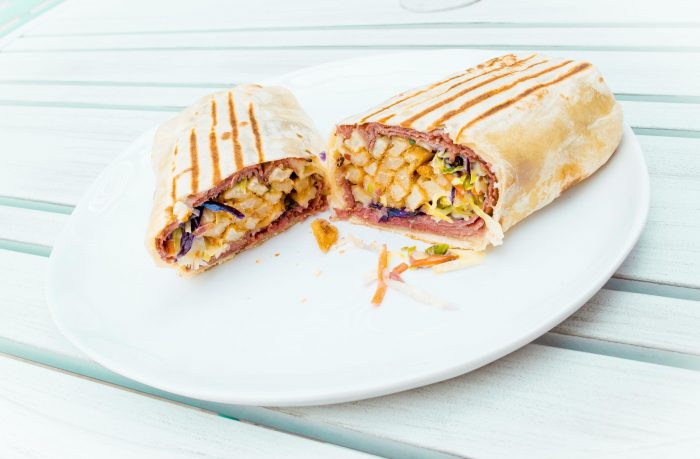 Chicken and waffles are on the menu all day at Dockside and are as good as they look. While sandwiches are available like the one pictured below, there are also 2 and 8 piece chicken meals available served with mashed potatoes & gravy, coleslaw, and Belgian waffles.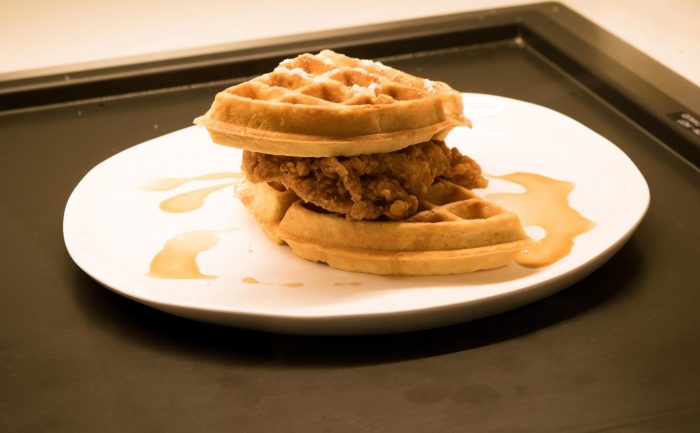 We here at the SATURDAY SIX love our pizza, and the grab and go options at Dockside rival or beat almost any pizza available at other theme park hotels (or even the parks, we're looking in your direction PizzeRizzo…)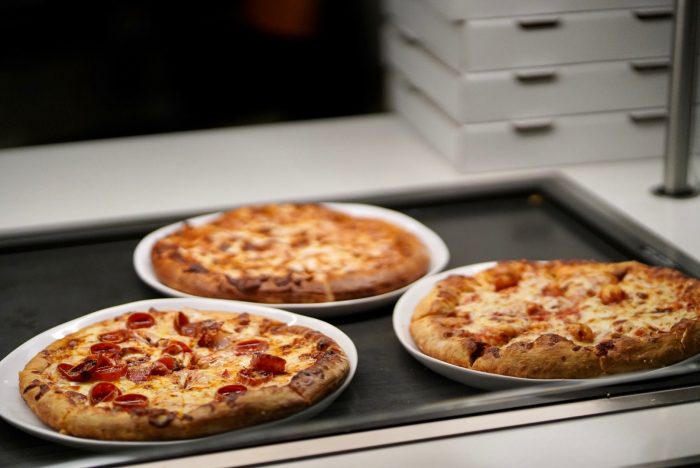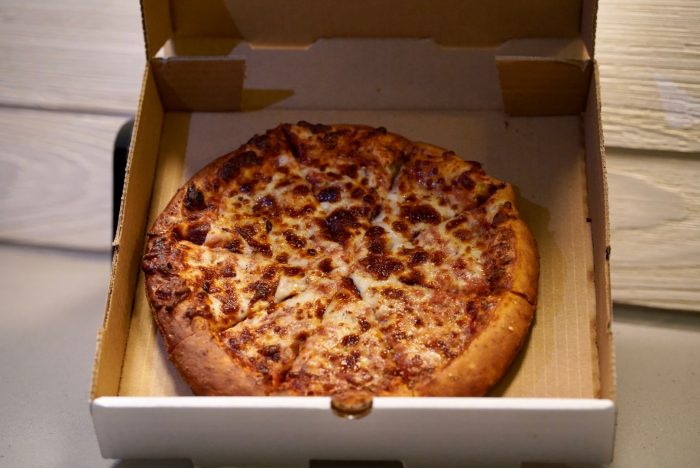 What do we love even more than pizza? Themed pizza boxes!!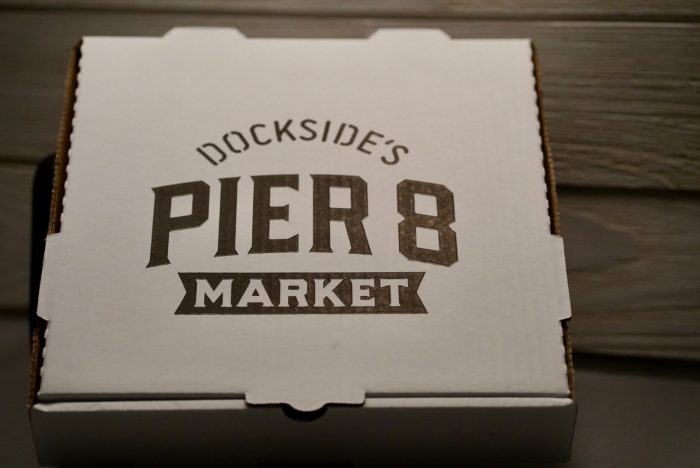 Let's face it, you're not going hungry at Dockside.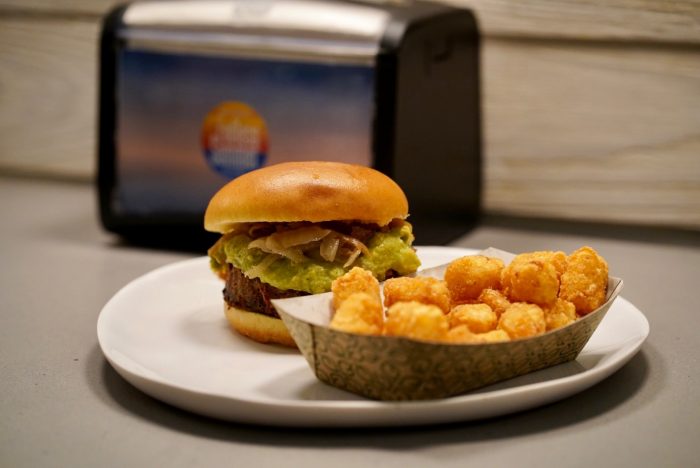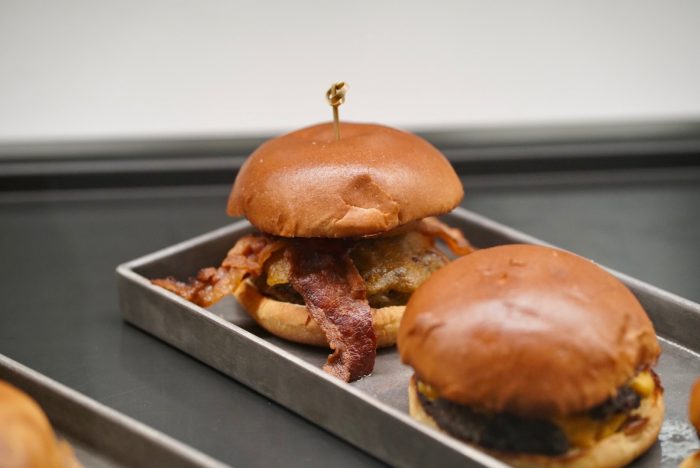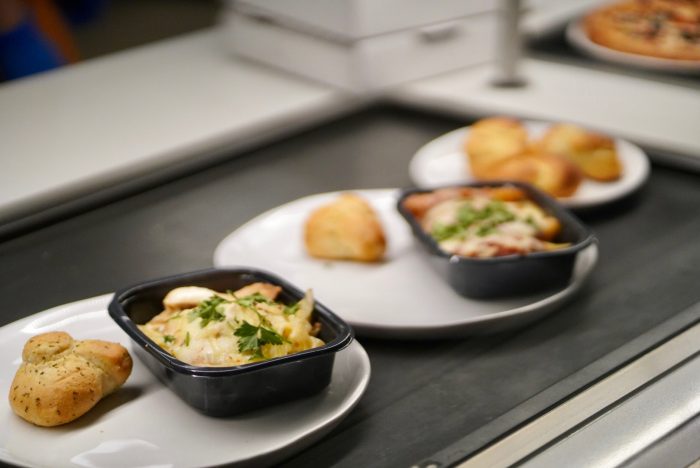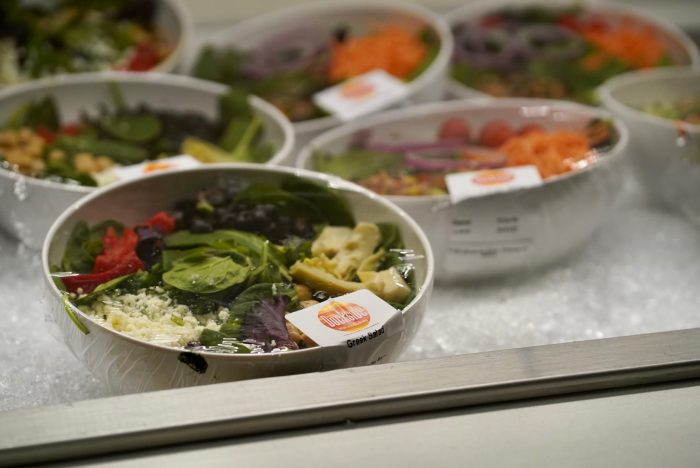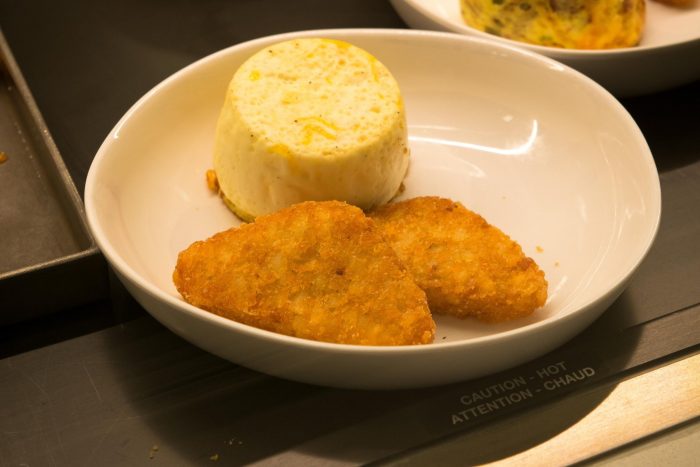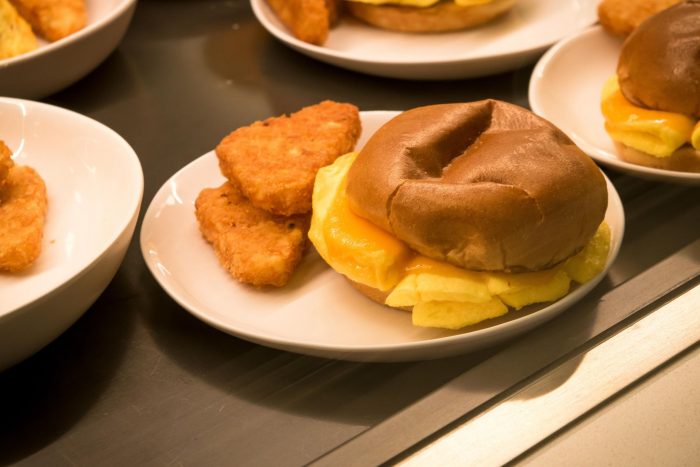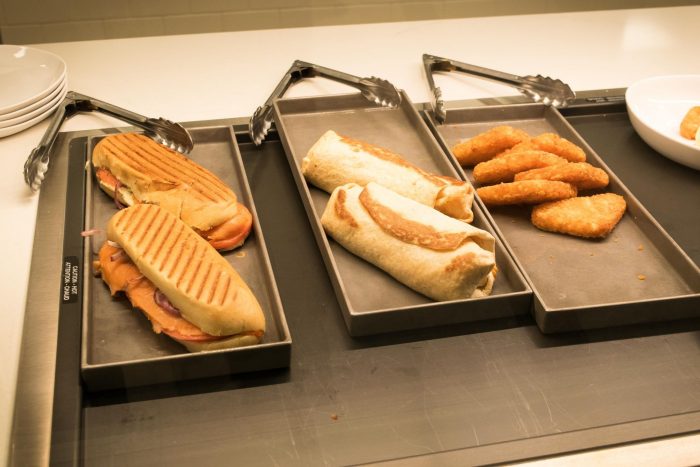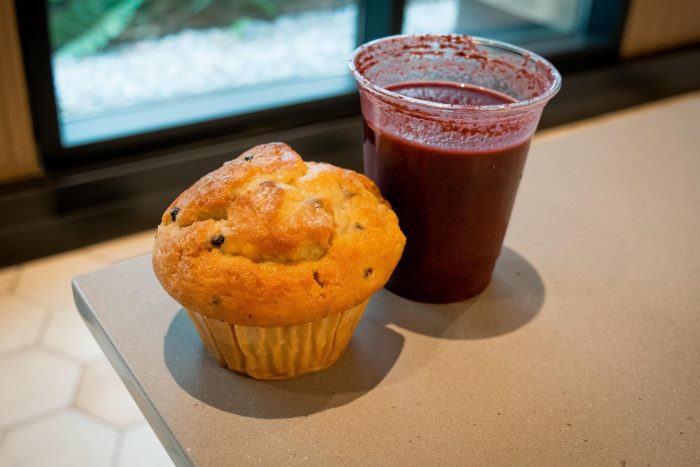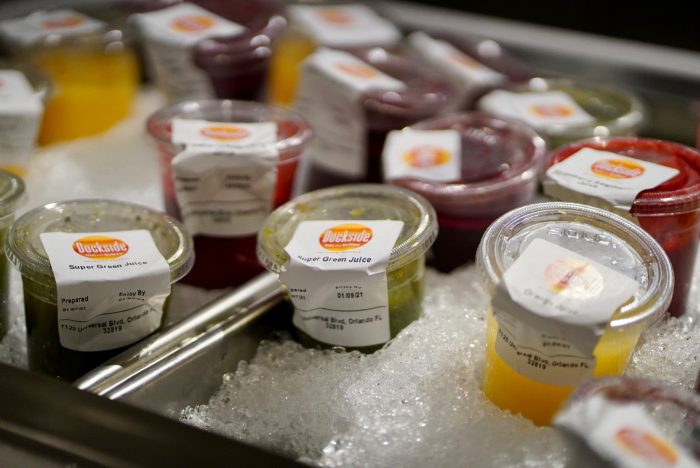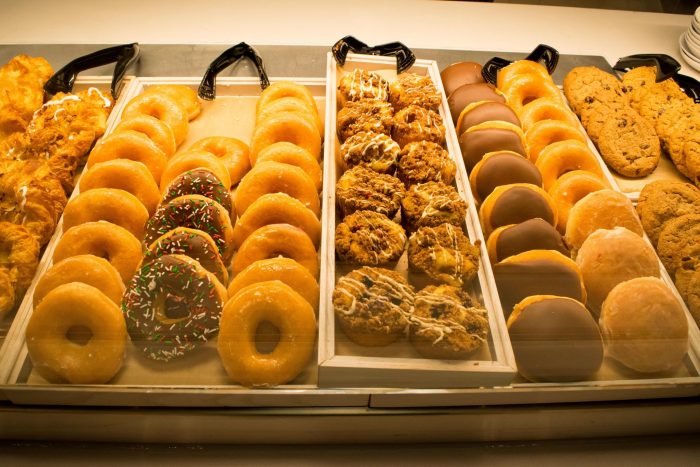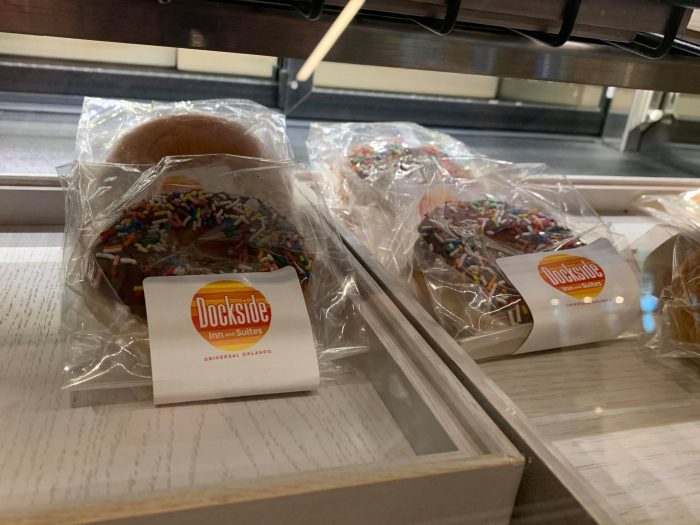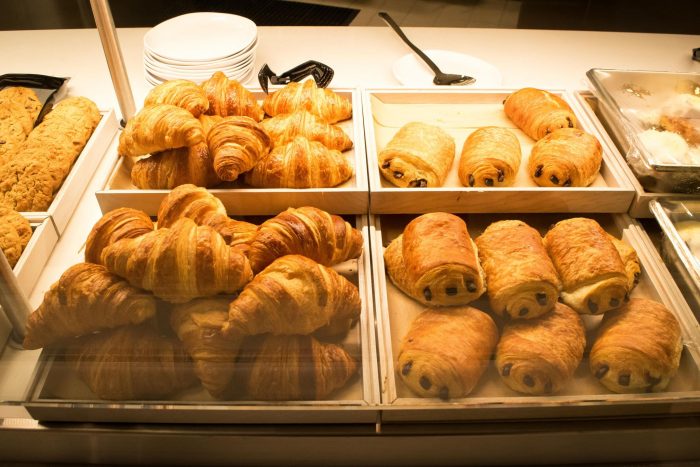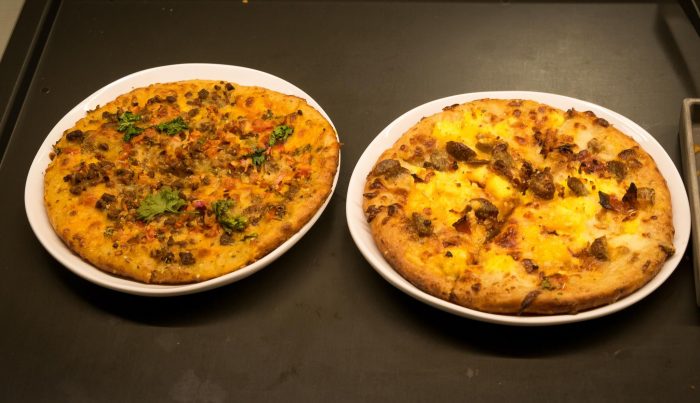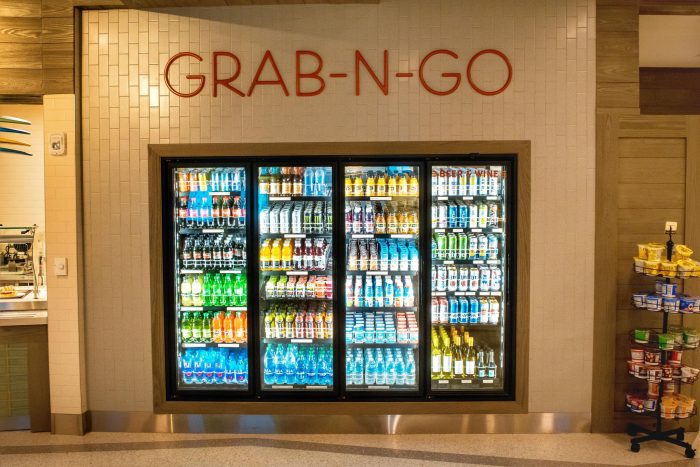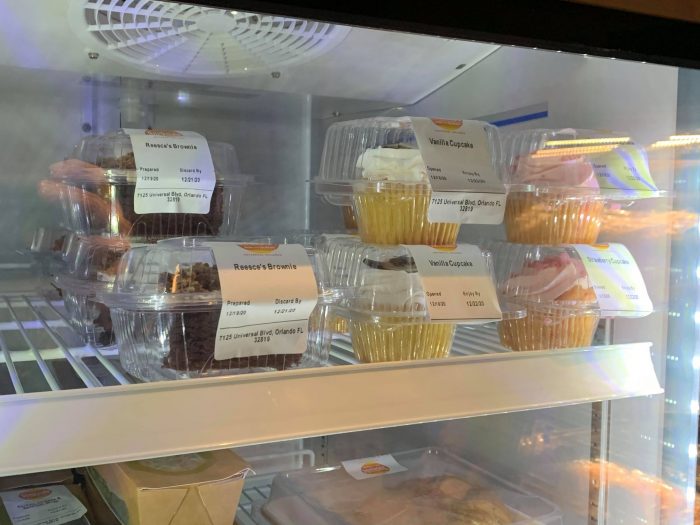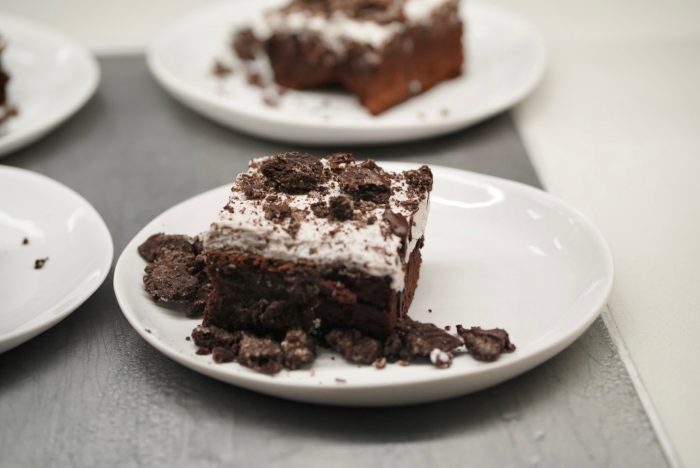 You know we love our souvenir refillable mugs, and Dockside has its own themed offering.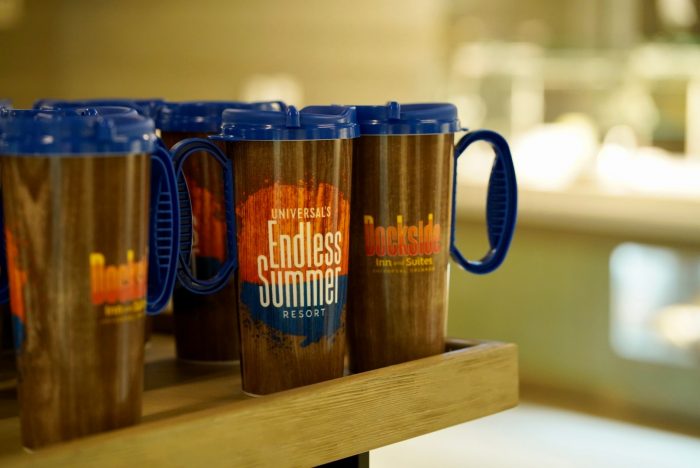 You can use these cups at Dockside's Coke Freestyle machines. Reminder that the Dockside refillable mugs will not work at the Coke Freestyle machines inside the Universal parks.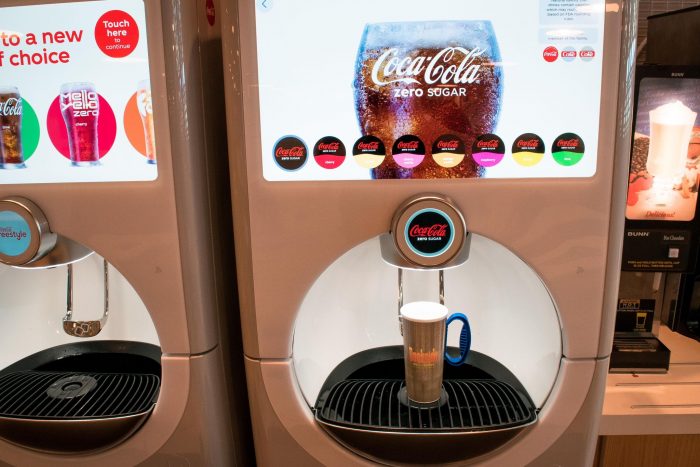 # 3 – The Pool and – more importantly – POOL BAR
For many families, the pool area is where much of their time is spent on vacation. Like Cabana Bay, Dockside has two large pool areas, one for each section of the resort. (Currently, only one courtyard section of the hotel is being occupied by guests.)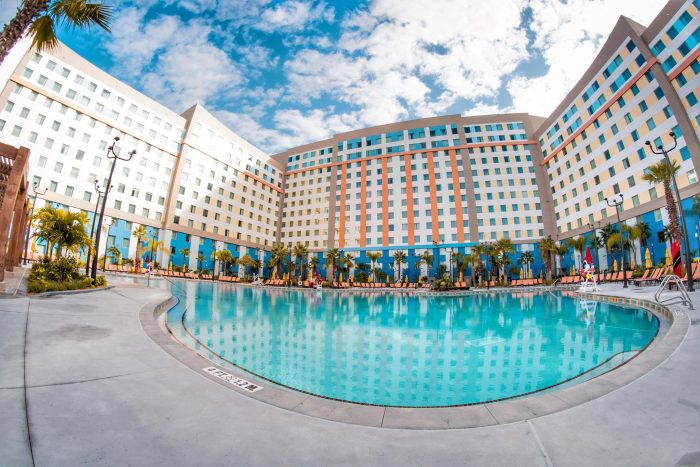 Each heated pool area is large, with plenty of seating for guests.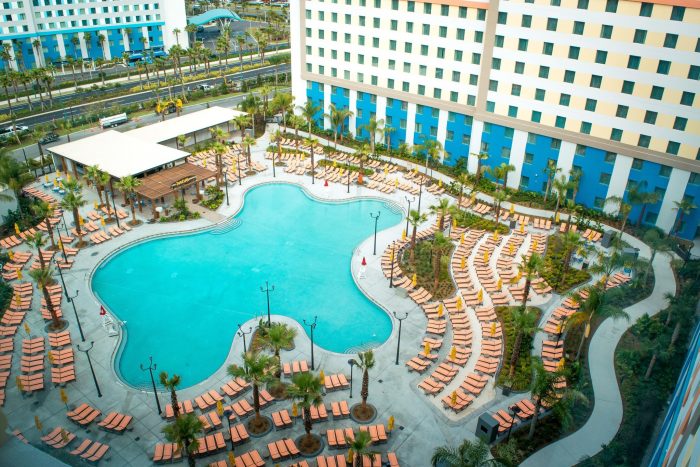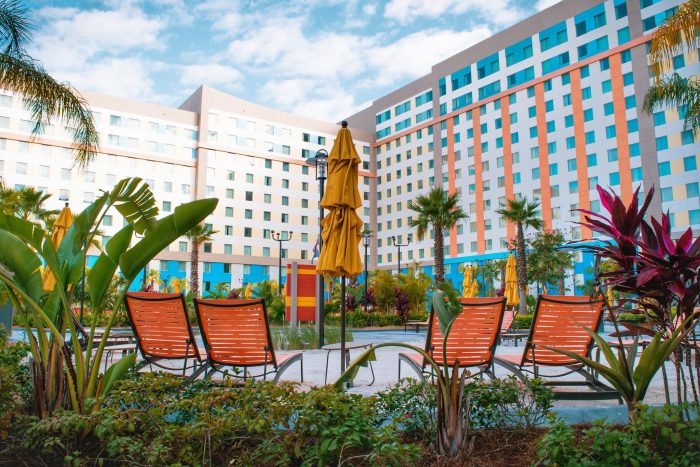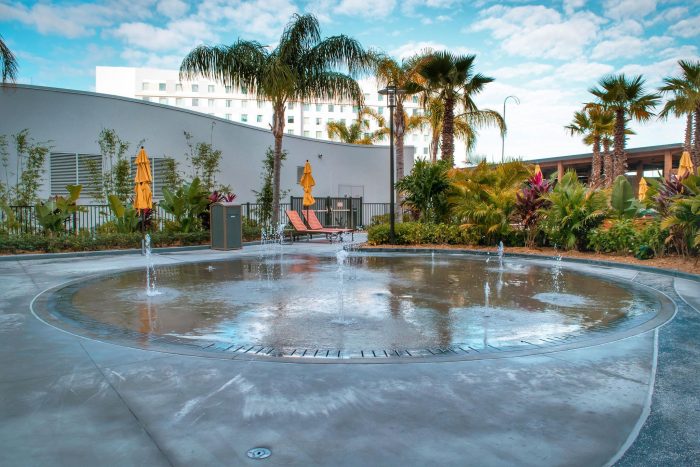 Anyone who knows me knows that I'm a sucker for themed restroom signage.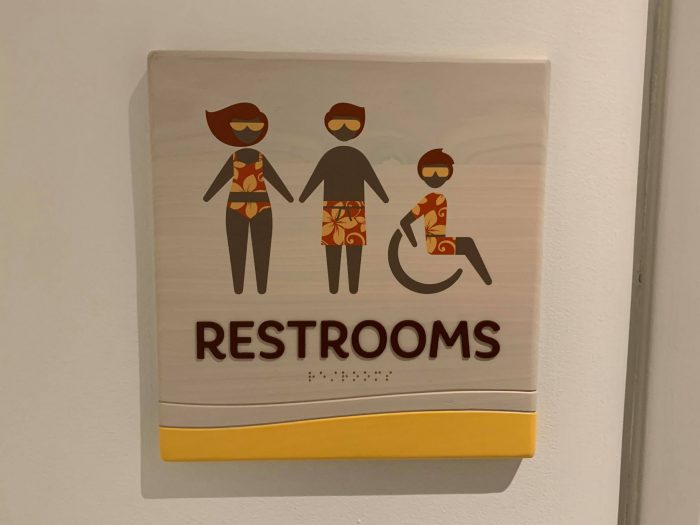 For us, the main draw to Dockside's pool area is The Oasis Beach Bar. Universal's pool bar game is second to none, and the tradition continues with Oasis. There's plenty of sitting for guests looking to chill, and several drinks on the menu are named after Wet 'N Wild slides, which is great touch because the Endless Summer Resort sits on the former home of Wet 'N Wild, a Florida water park institution!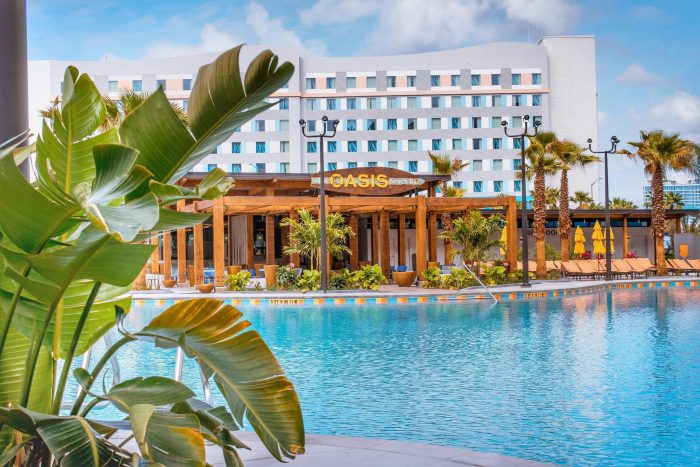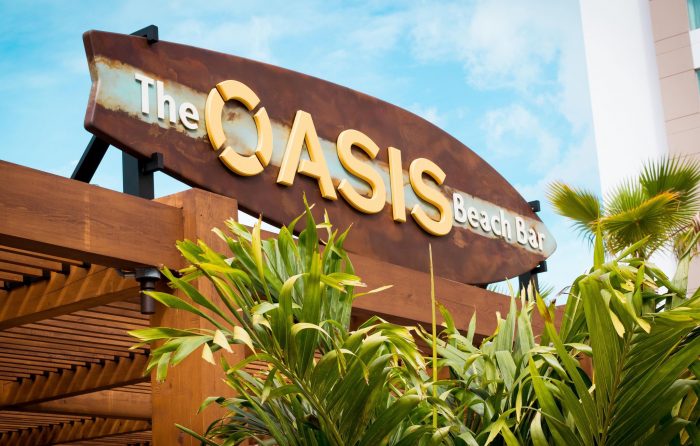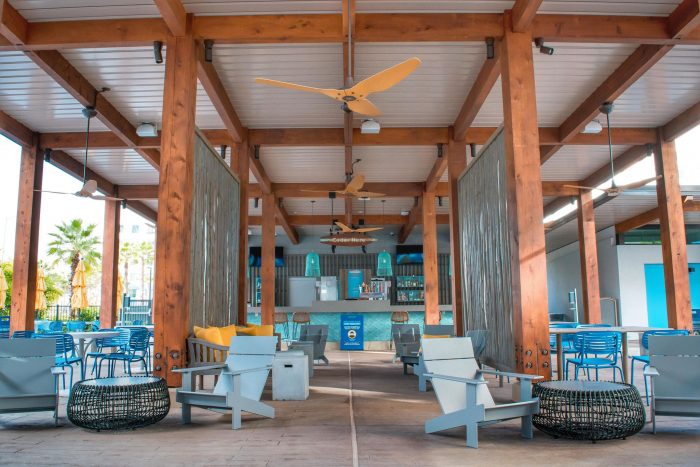 The 28N 81W cocktail is named is for the latitude and longitude coordinates of Universal Orlando (a great gimmick names for a drink.)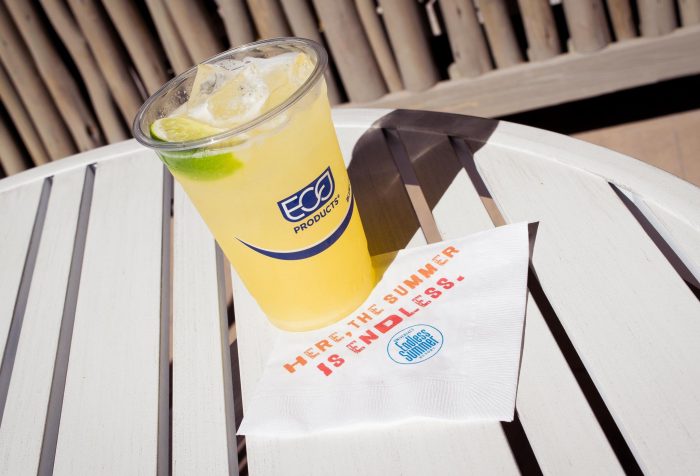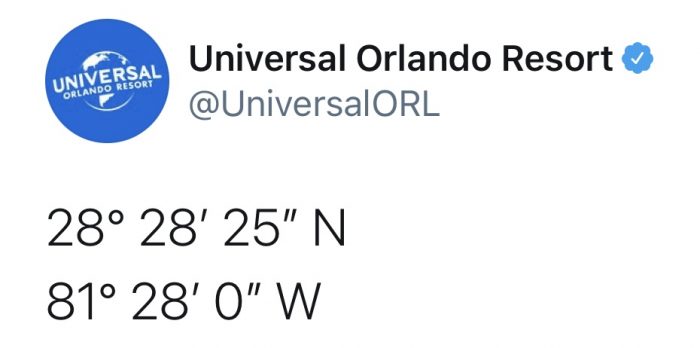 The Ebb & Flow is the signature frozen cocktail of The Oasis Beach Bar.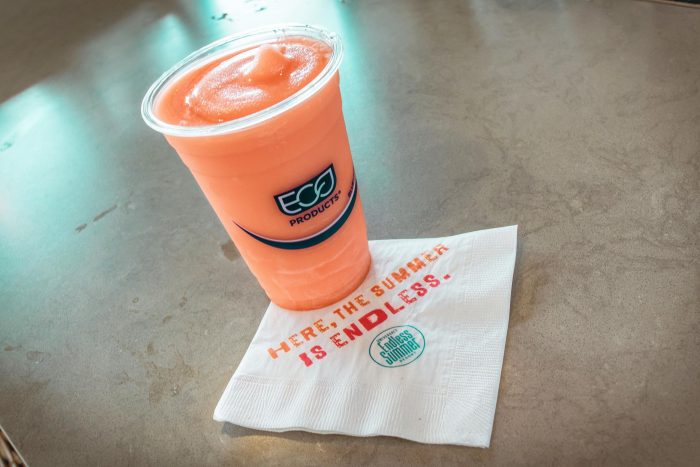 You can get any drink served in the Bubba Tub. The Bubba Tub Raft slide was an attraction at Wet 'N Wild, and this tribute bucket is the equivalent of two drinks. We got the Disco H2O, which is named for another former Wet 'N Wild slide. Whether you get the Disco H2O in a regular glass or Bubba Tub, it is served with a vial of Skittles!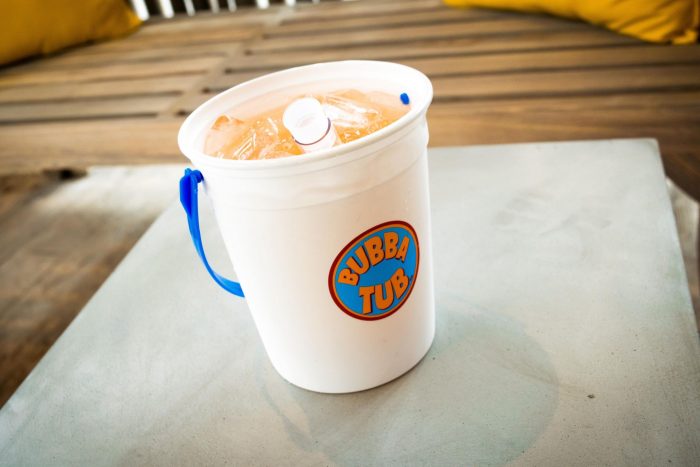 Plenty of beers on tap at The Oasis.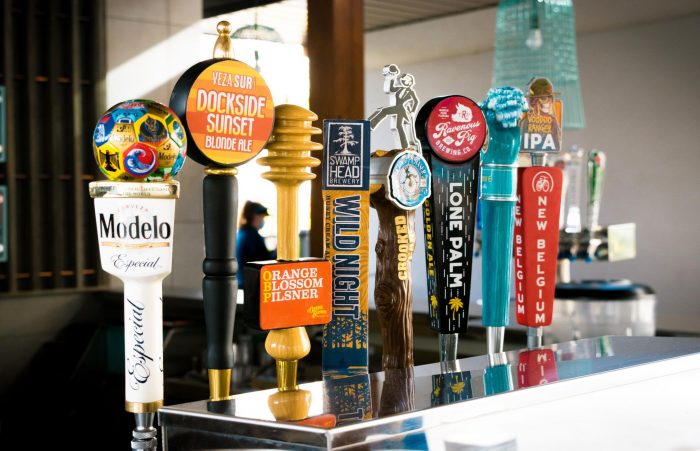 Several of Universal's resorts now serve an exclusive beer, and Dockside's draft is named the Dockside Sunset. It is a blonde ale brewed by Veza Sur out of Miami, Florida.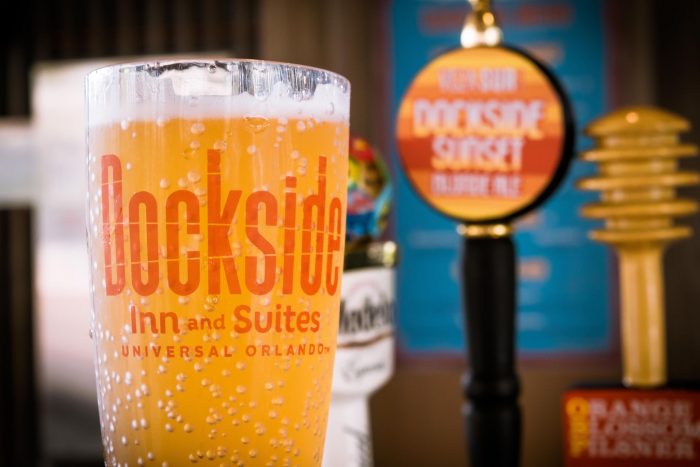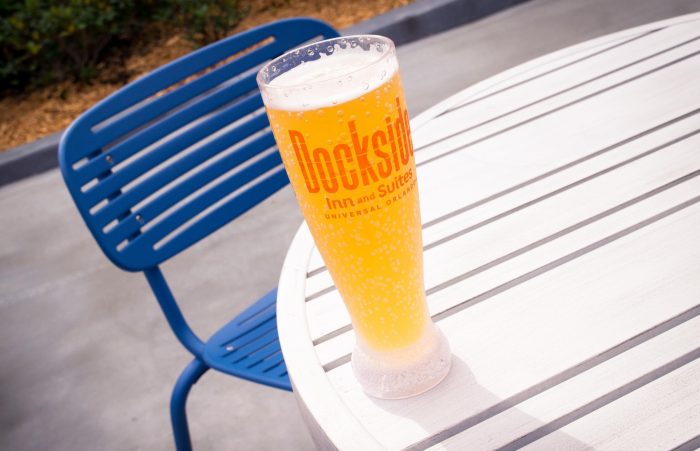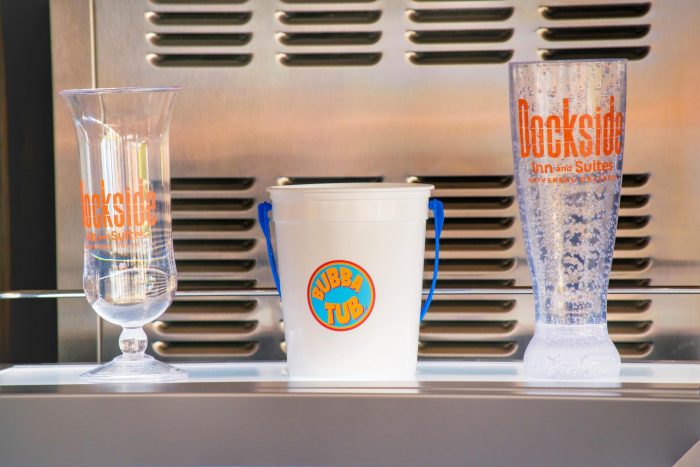 # 2 – The Rooms
Dockside has a couple options of guest rooms available, including standard rooms and two-bedroom suites.
The standard guest room has two queen beds, and at 313 square feet are slightly larger than the standard rooms at Cabana Bay.  The vanity and toilet/shower areas of the bathroom are separated. This allows one person to get ready for an upcoming day at the parks while another person is showering. One of my favorite "little things" that I absolutely love about Cabana Bay is that it has retro-themed Zest soap and VO5 shampoo. Endless Resort also features exclusive bathroom products with the "Surf and Sand" collection. Both Disney and Universal have become really good at maximizing guest space in each room, giving plenty of options to keep your stuff off of the floor along with offering many outlets to charge your electronic devices.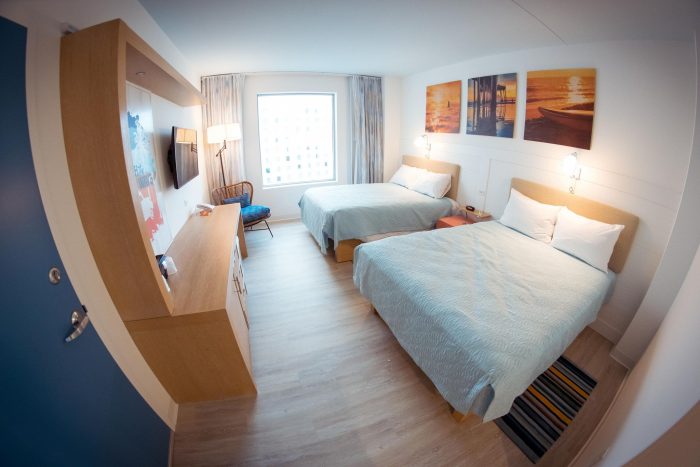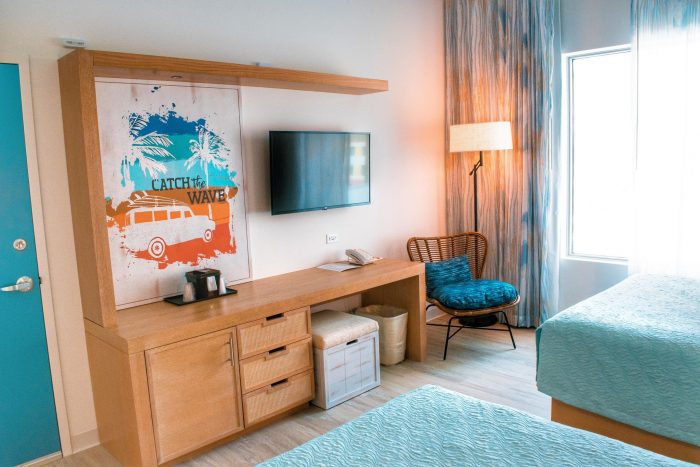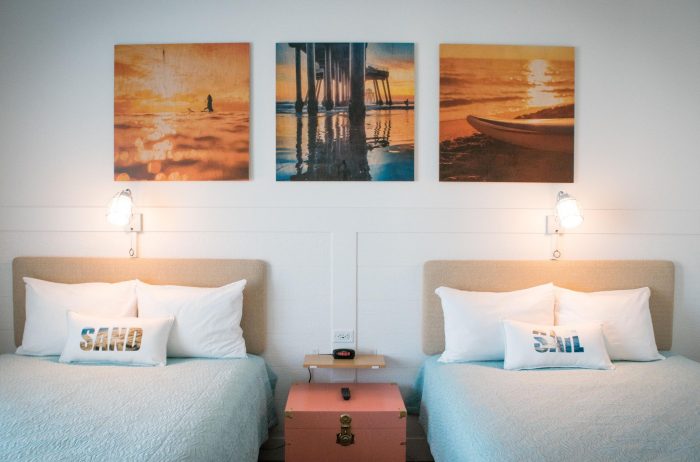 The rooms are thoroughly cleaned after each guest stay, along with being kept empty for 48 hours.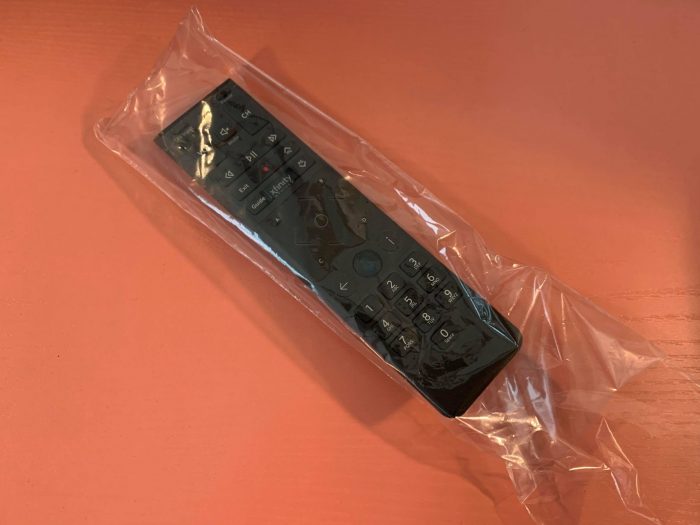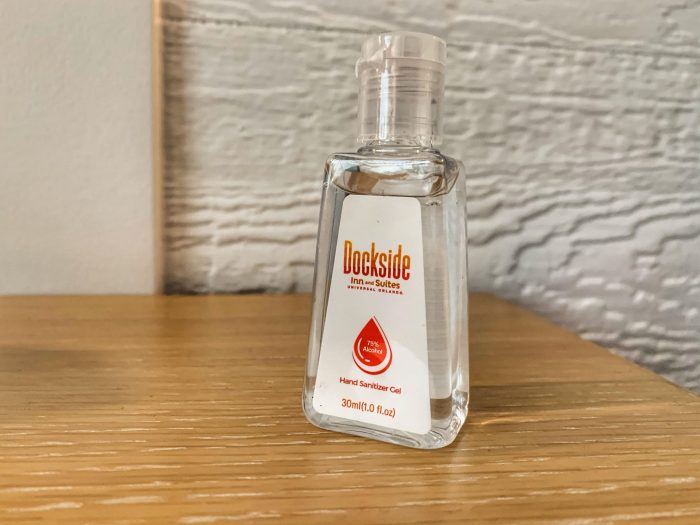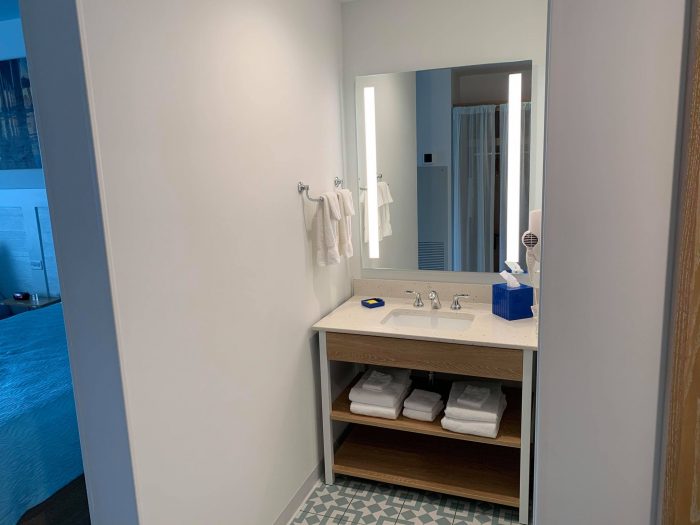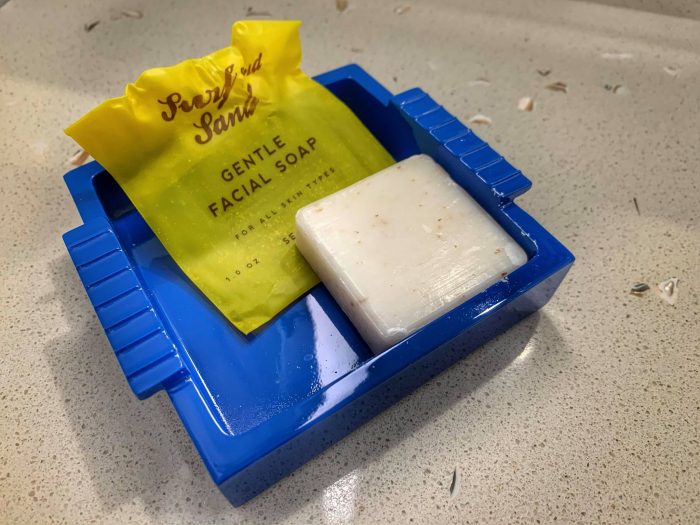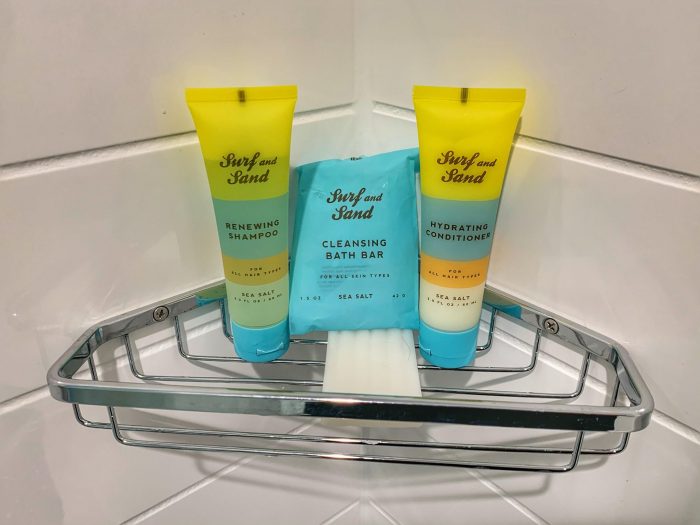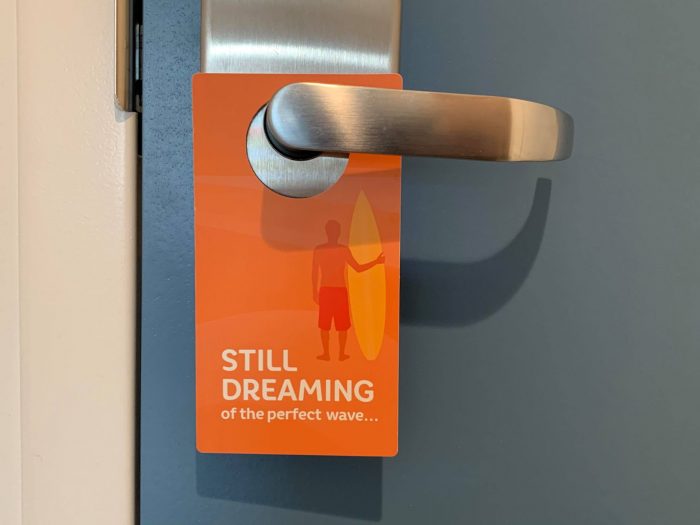 Similar to Surfside, the Dockside two bedroom suites include a small kitchen area with dining table.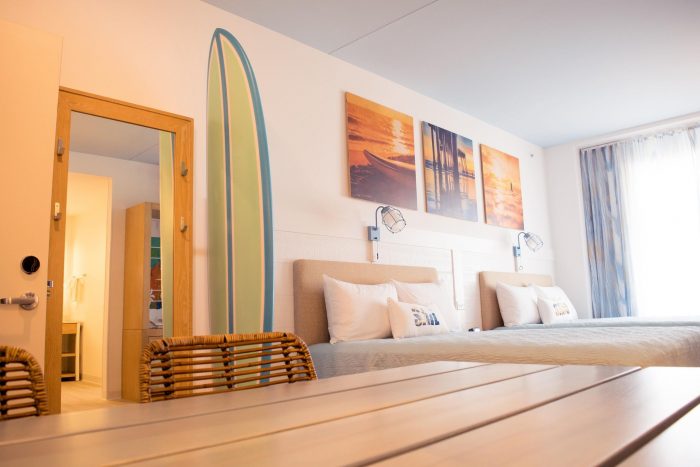 # 1  – The Benefits (at THIS price point?!!!)
Places like Aventura and Cabana Bay already offered some pretty competitive price points, but Endless Summer takes it to a whole new level and you have to think some competitors are sweating on I-Drive. With the incredible pricing for the two-bedroom suites, it might make sense for many families taking a Disney vacation to stay at Endless Summer for the amenities and space.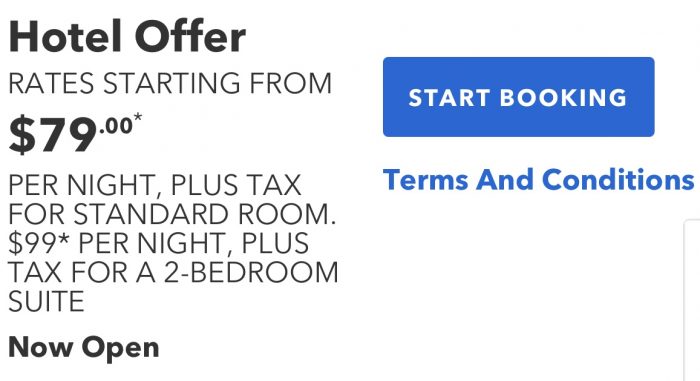 We mentioned that Endless Summer are the first hotels at Universal to not be connected to the rest of the resort. However, they are still extremely close to the action. The picture below gives us a sense of where everything fits in. Dockside Inn and Suites are the buildings at the very front of the photo. Behind them is Surfside Inn and Suites. In the top center of the photo we see Cabana Bay Beach Resort (with Volcano Bay to its left and Aventura Hotel to its right). The red arrow is pointing to the show building for Jurassic Park River Adventure located inside Islands of Adventure. Not to jinx anything, but when Universal eventually opens the Epic Universe theme park, Endless Summer will be conveniently located close to that as well.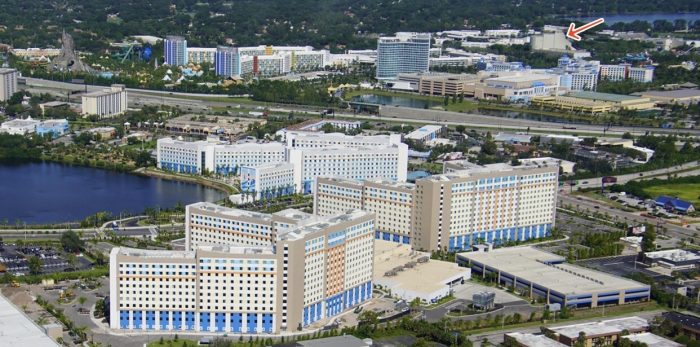 Guests staying at Dockside get some great benefits, including one hour early entry into the Wizarding World of Harry Potter. Dockside also offers guests the opportunity to purchase something at the parks and have it delivered straight to their room, so you don't have to carry bags around with you all day.

As you can imagine, I get a lot of questions from friends and family about trips to Universal and Disney. When staying at Disney, I pretty much always advise them to rent a car. Disney has plenty of free transportation options, but being at the whim of the Disney bus system can be stressful, especially for guests staying at the value resorts. A couple years ago, my family stayed at the All-Star Resorts at Disney and relied exclusively on buses. The takeaway from that experience? Never Again. In Summer of 2020, my family stayed at Endless Summer for their Universal vacation, and relied entirely on Universal bus transportation.The takeaway from that experience? Can't Wait To Come Back.
For those who have only stayed onsite at WDW, the bus system at Universal seems almost too good to be true. There is almost ALWAYS a bus waiting for you, and many times another bus pulling in just as one is pulling out. The simple fact is the bus loops for the Universal Orlando Resort are much shorter than for any hotel at Disney. With the amount of busses that Universal has on the road, it is always a short wait for guests at any of the hotels, including Dockside Inn and Suites.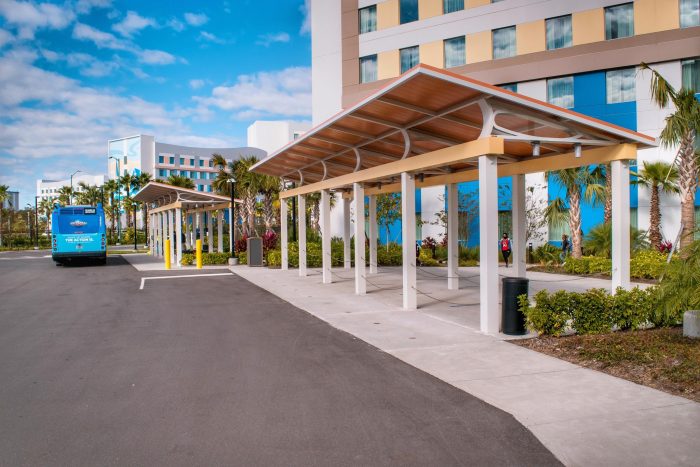 In the early mornings when guests are preparing for early entry or "rope drop," you will often find several buses waiting to bring guests to the parks.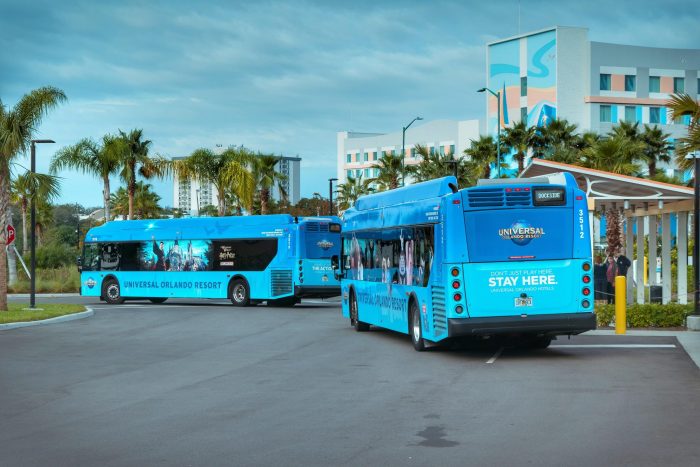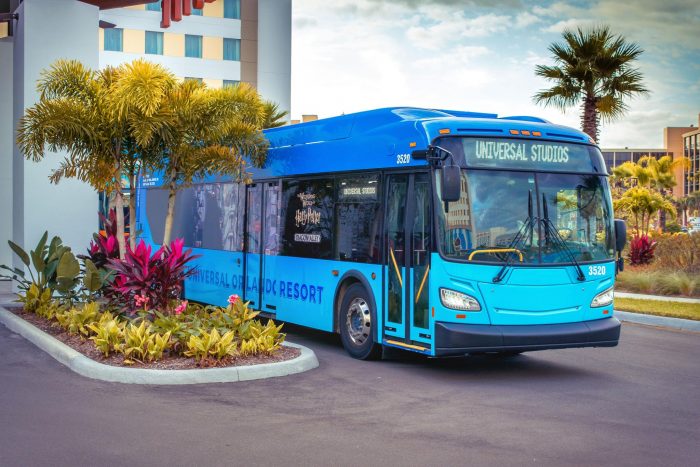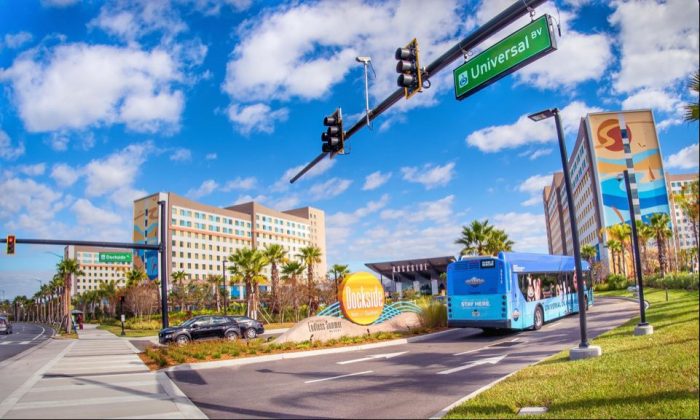 HONORABLE MENTION – ROOM SERVICE CHICKEN & WAFFLES!
For those that have a late night craving, the 8 piece chicken and waffle bucket can be ordered and delivered straight to your room. For $24, you get 8 pieces of fried chicken, two Belgian waffles, a side of mashed potatoes with gravy, and a side of coleslaw. There are three different sauces you can choose from including; Slopping, Sticky Sauce (bourbon, bacon and maple); Rocket Man (spicy bbq); and Southern Hot (Buffalo style.) Spoiler Alert, all three sauces are very good.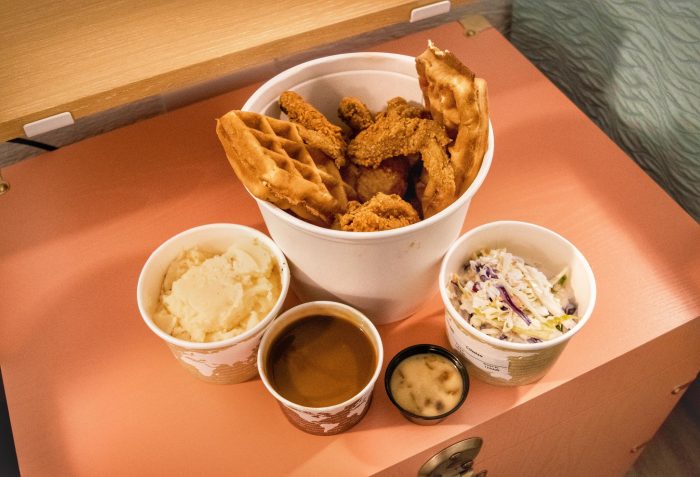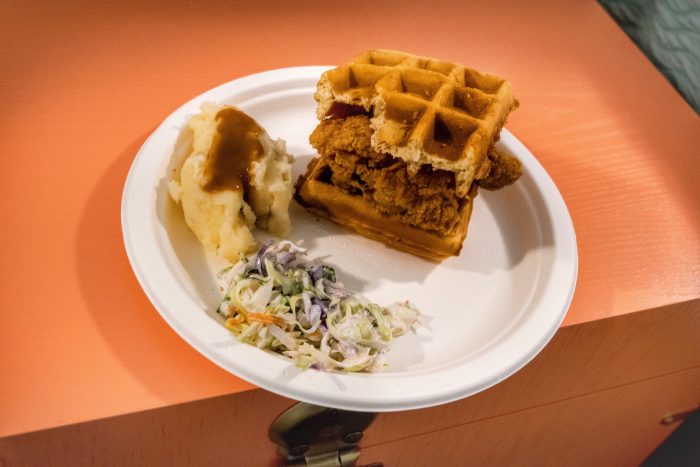 Double Secret Honorable Mention – The MERCHANDISE
When I grew up and vacationed with my family, we loved getting a souvenir from the hotel's gift shop as a memento of our stay. Whether a coffee mug or magnet that we put on the fridge, just seeing the souvenir would bring up memories of our vacation and would spark conversations when friends or family were over. When I started booking trips at Disney's value resorts, including the All-Stars and Pop Century, I was shocked that they had less hotel-specific merchandise than most of the other hotels at Disney. In my naivety I assumed they would have more than the other hotels, because they had more guests coming through the doors. For those guests like me and my family, Dockside has you covered when it comes to souvenirs with a ton of options in the gift shop, including – welcome to 2021 – Endless Summer branded neck gaiters.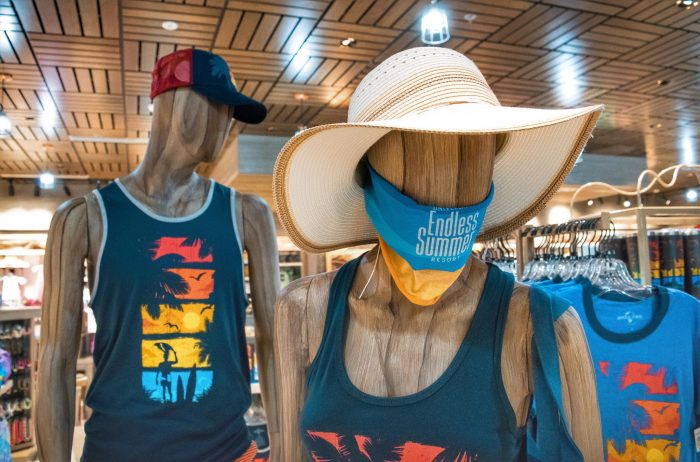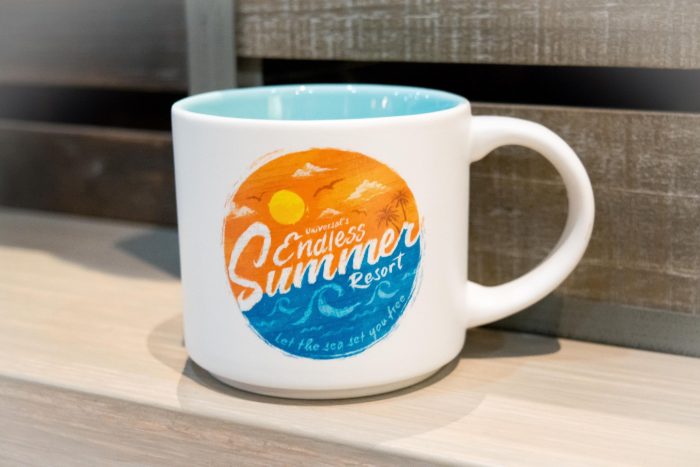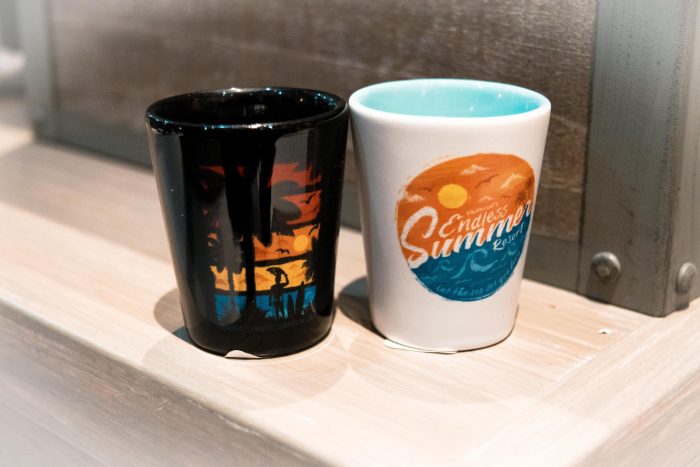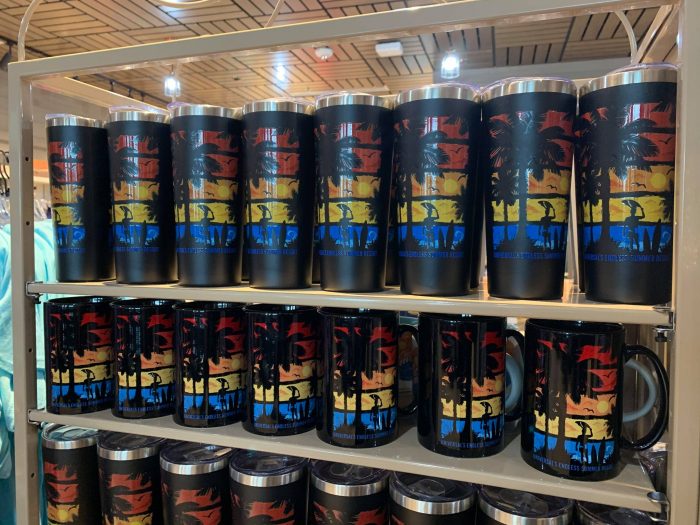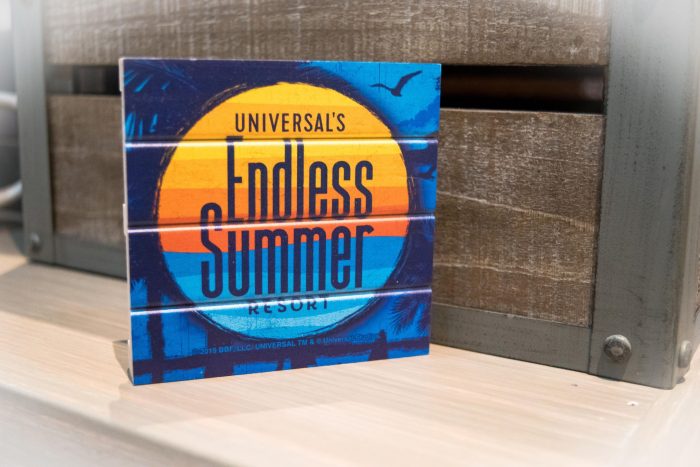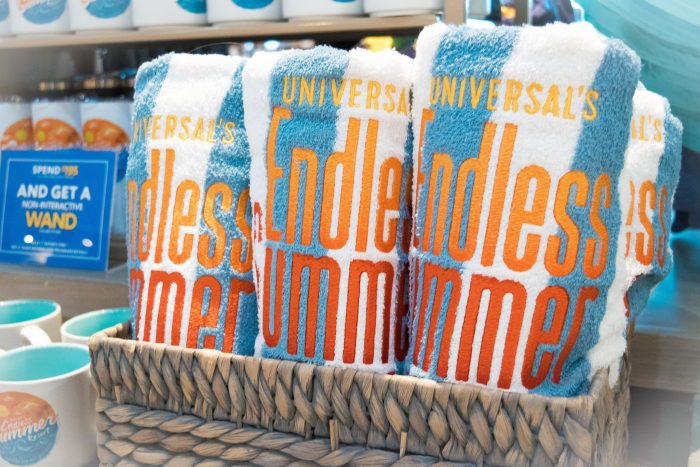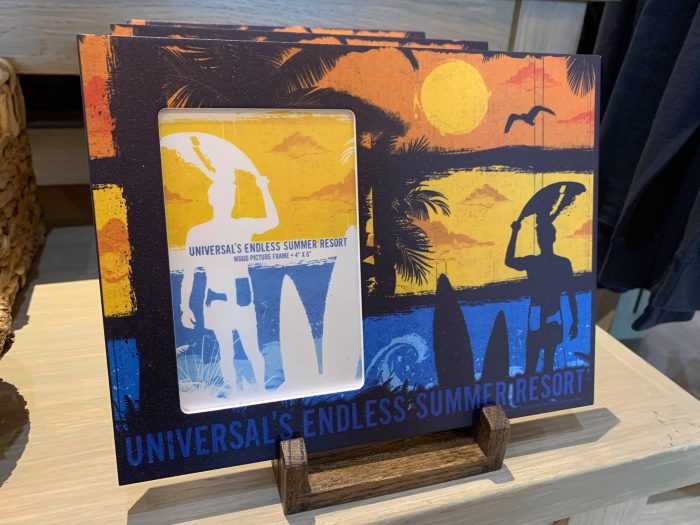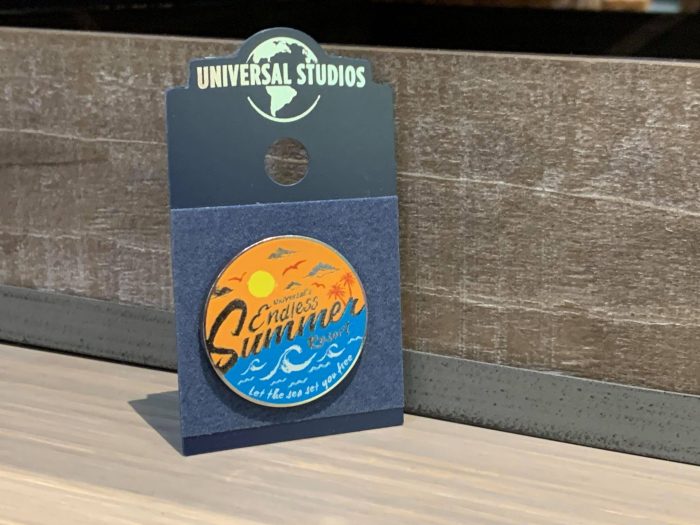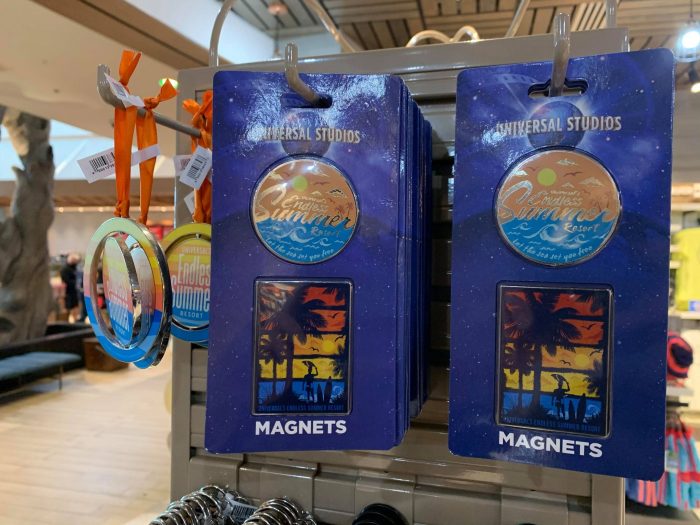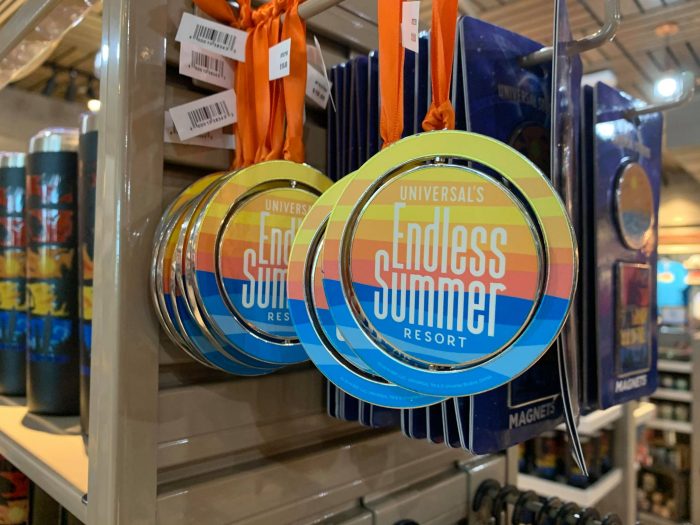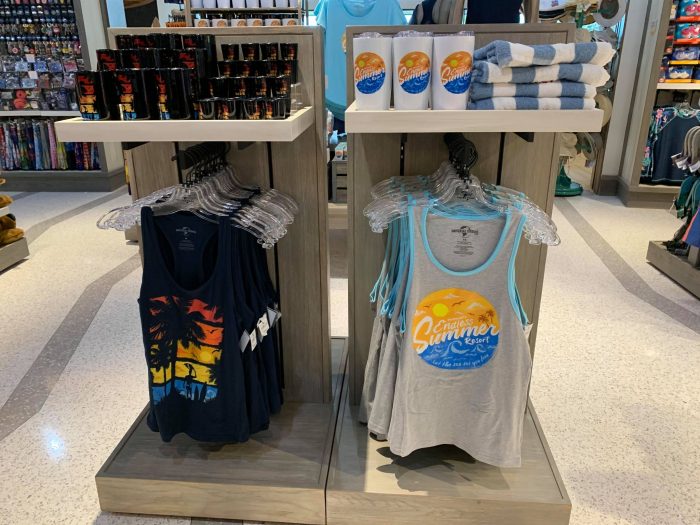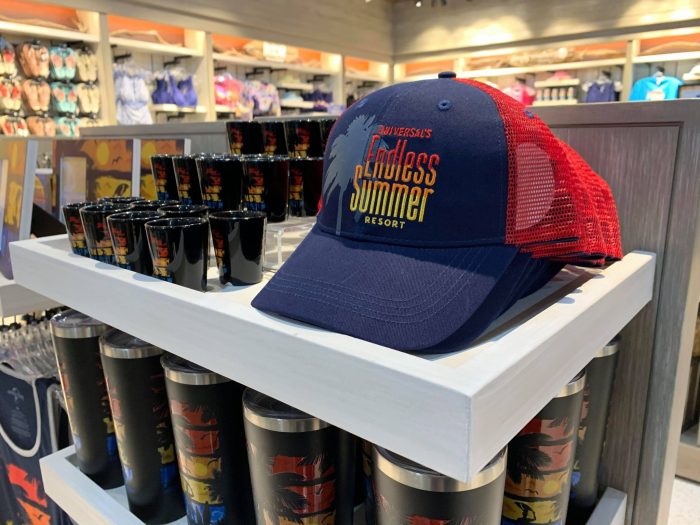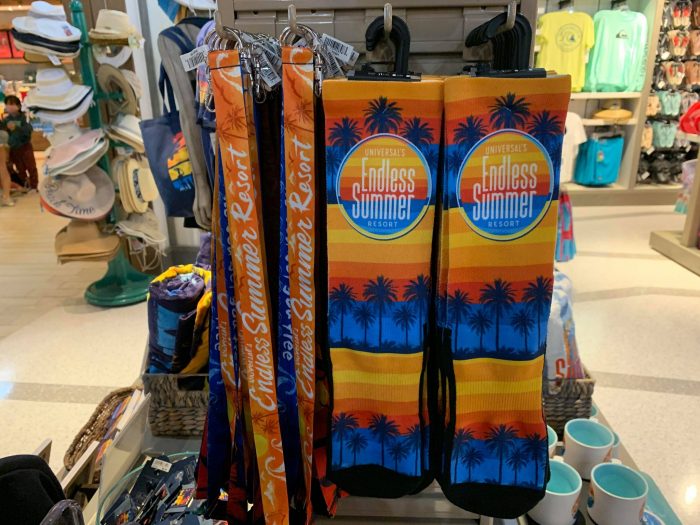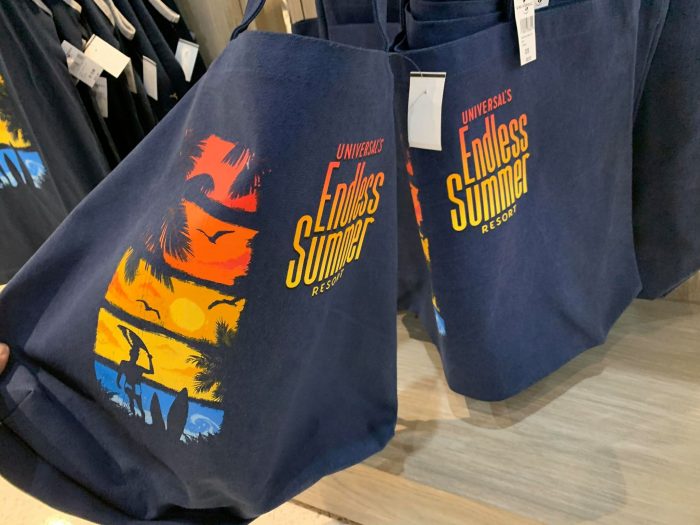 Endless Summer balacava. These are pretty wild as they can be used for a variety of functions…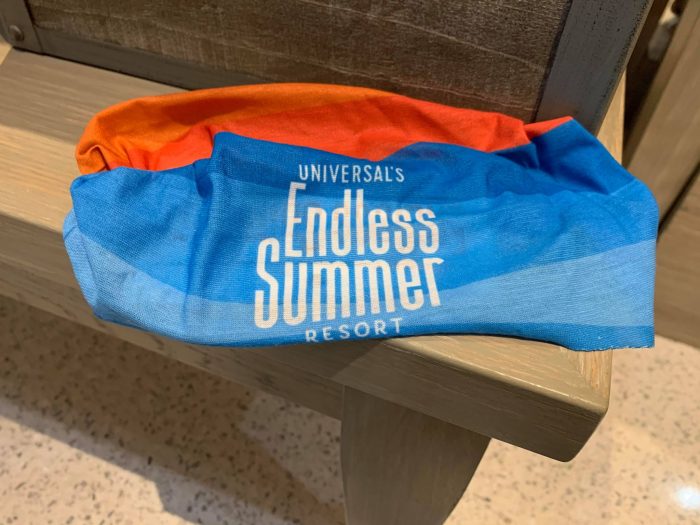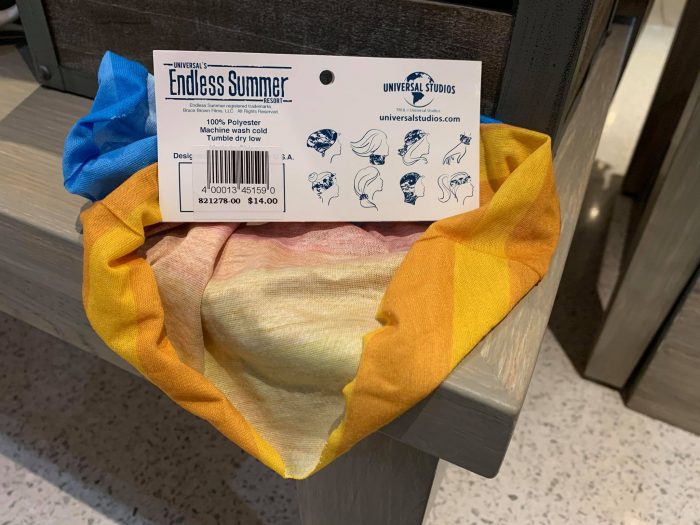 So there you have it: Six Reasons we Love Universal's DOCKSIDE INN & SUITES! See you next weekend for the latest installment of the SATURDAY SIX, where we'll look at something fun from the world of Disney and Universal. If you enjoyed yourself, be sure to check out The Magic, The Memories, and Merch! articles covering the latest from the Disney Outlet Stores. You can also follow Your Humble Author on Twitter (@derekburgan).
If you enjoyed this article, you will surely like the following: 
6 Reasons We Love Universal's ROYAL PACIFIC RESORT
6 Reasons We Love Universal's SAPPHIRE FALLS
6 Reasons We Love Universal's AVENTURA HOTEL
6 Reasons We Love Universal's CABANA BAY BEACH RESORT
6 Reasons We Love Universal's HARD ROCK HOTEL
6 Reasons We Love Universal's PORTOFINO BAY
6 Reasons We Love Universal's SURFSIDE INN & SUITES
Special Thanks to The Elite Brandon Glover, the bio-est of all reconstructs @bioreconstruct, Captain Cruiseline Scott Sanders of the world famous Disney Cruise Line Blog, my personal protege Hunter "Elvey" Underwood, the SAT SIX Fun Squad of Parkscope Joe and "the Dadalorian" Nick, hot shot Michael Carelli, charter member of the Universal Four @Nitro230, and Hermione Granger's tutor Megan Stump for their invaluable assistance with this article. The SAT SIX is inspired each week by goofballs Aengus Mackenzie and LitemAndHyde and you Potterheads will  enjoy Meg's other blog work over at the Central Florida Slug Club.