Snack or Meal, Potstickers at Magic Kingdom Are Just Right
Legend has it that potstickers date back to the Song Dynasty, around 960-1280 C.E., when a chef cooking boiled dumplings didn't keep an eye on them. The water evaporated, and they stuck to the wok, creating a crispy bottom on the dumplings contrasted with the chewy top of the dumplings. Little has changed about potstickers in the centuries because, in my view, they are one of the most perfect foods imaginable. A savory seasoned (but not spicy) filling surrounded by a crispy and chewy dumpling. Add a dipping sauce with a bit of a zip, and you've got a food item that can be eaten as a snack on the go or can be filling enough for a meal.
In addition to its famous Citrus Swirl or the ever-tempting I Lava You Float, you can also get a hearty helping of potstickers at Sunshine Tree Terrace in Magic Kingdom. At $6.99 for a serving of five potstickers, the price is fairly reasonable by Disney standards.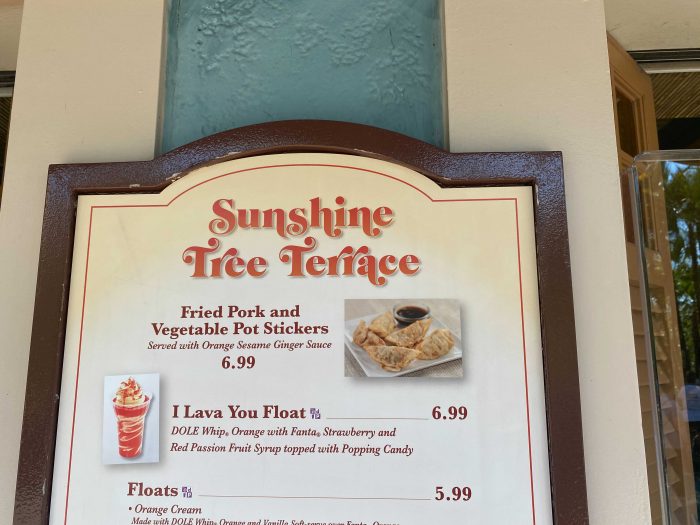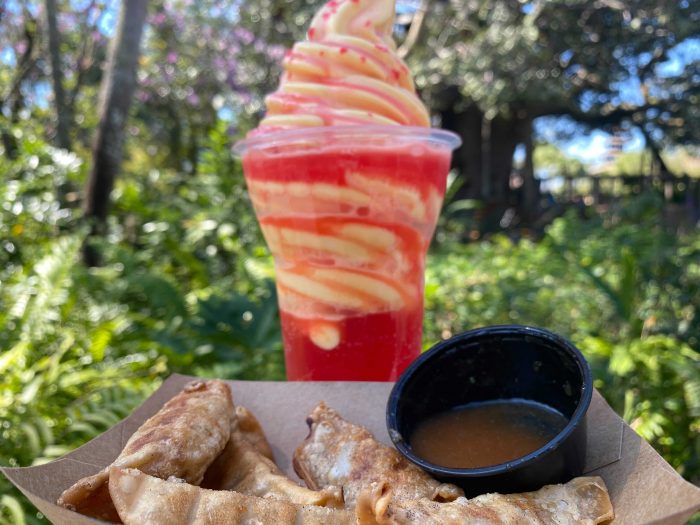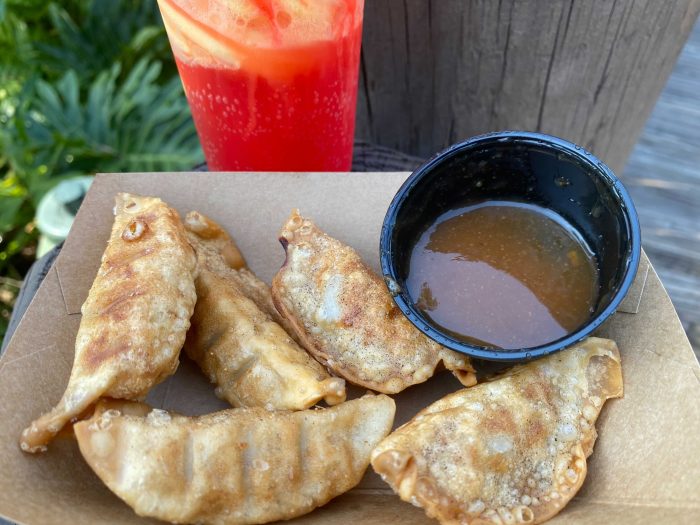 Although more of a fried texture on the outside instead of pan-seared on the bottom, the potstickers still retain the crispy-chewy signature feel and have a wonderfully seasoned pork and vegetable filling. The orange-sesame-ginger dipping sauce served with them not only fits well at Sunshine Tree Terrace, it also tastes delicious. Nearby benches in the area of Swiss Family Treehouse provide a good location to have a seat and enjoy these potstickers as a snack for your party or a light meal for yourself.
Have you tried the potstickers at Sunshine Tree Terrace? Let us know what you think in the comments.