REVIEW – Oasis Canteen is the Perfect Stop for a Drink at Hollywood Studios
Hollywood Studios is home to some of my favorite theme park lounges. But right now an overlooked spot is now in the perfect position. The Oasis Canteen is right next to the Indiana Jones Epic Stunt Spectacular, which is now the park's largest Relaxation Station.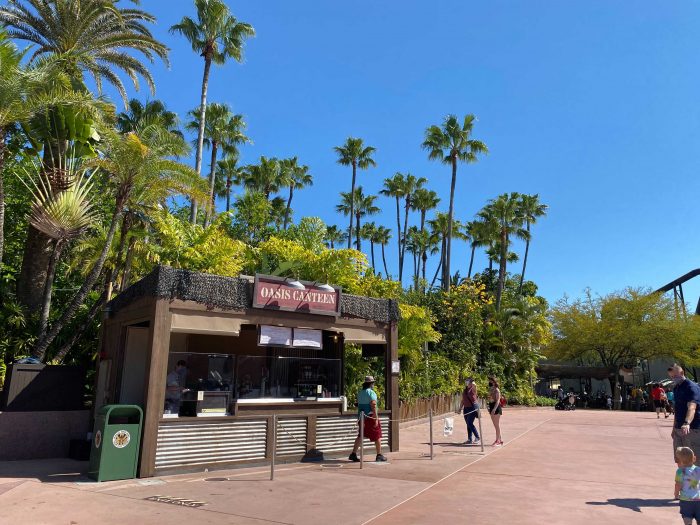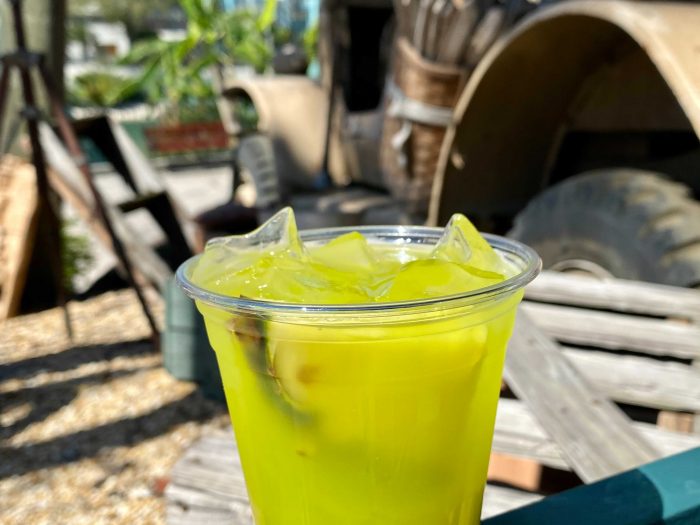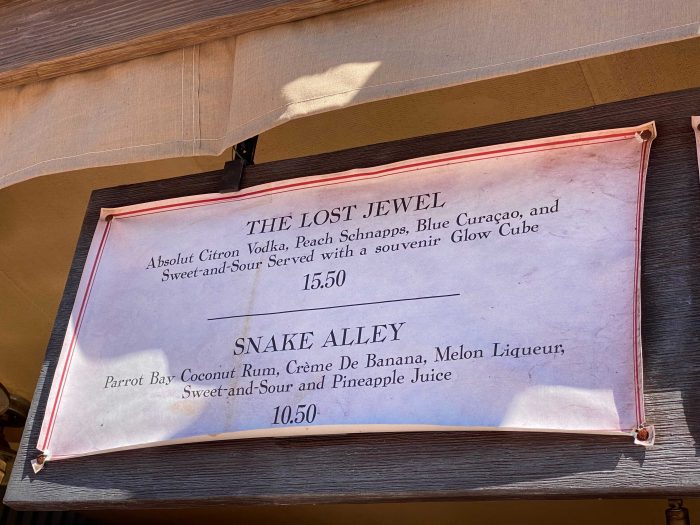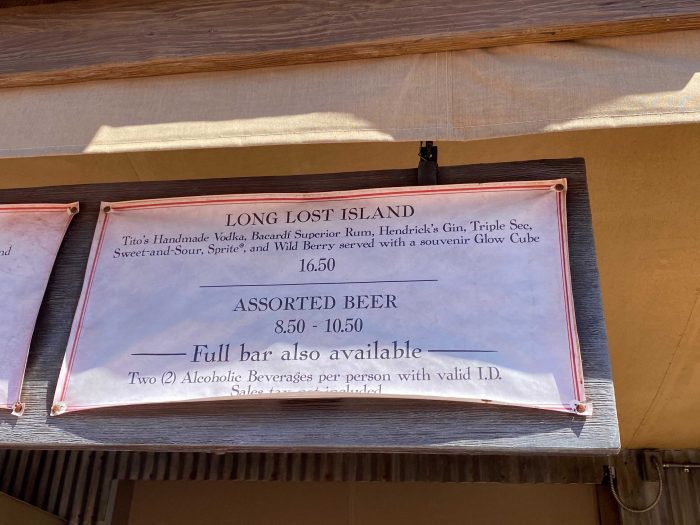 At Oasis Canteen you will find lots of libations. There's a full bar so you can make your own cocktail if you wish, but there are plenty of signature drinks that fit the spirit of this adventurous venue. Chrissy stopped by when recently scoping out the new Relaxation Station. She opted for the Snake Alley drink. This beachy cocktail is full of tropical flavors with Parrot Bay Coconut Rum, Crème de Banana, Melon Liqueur, Sweet-and-Sour, and Pineapple Juice.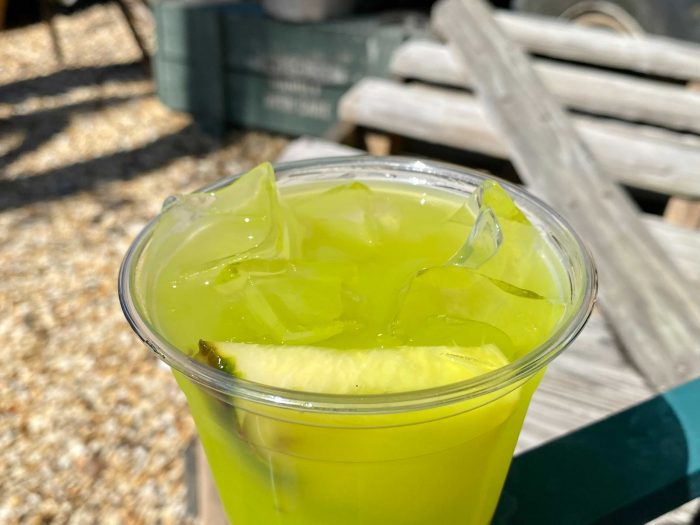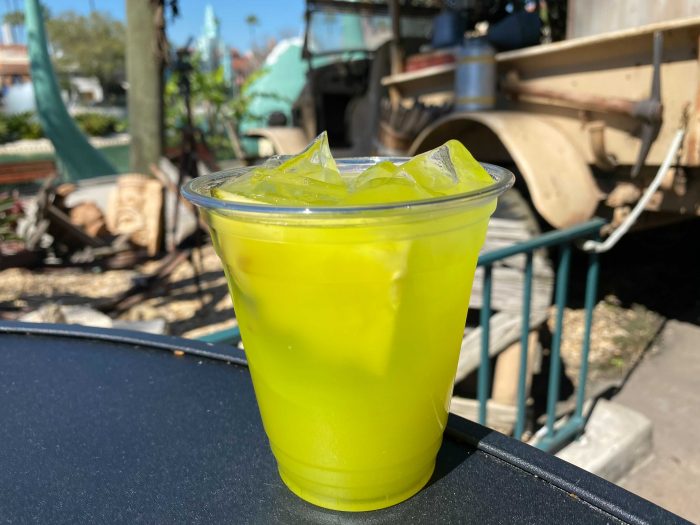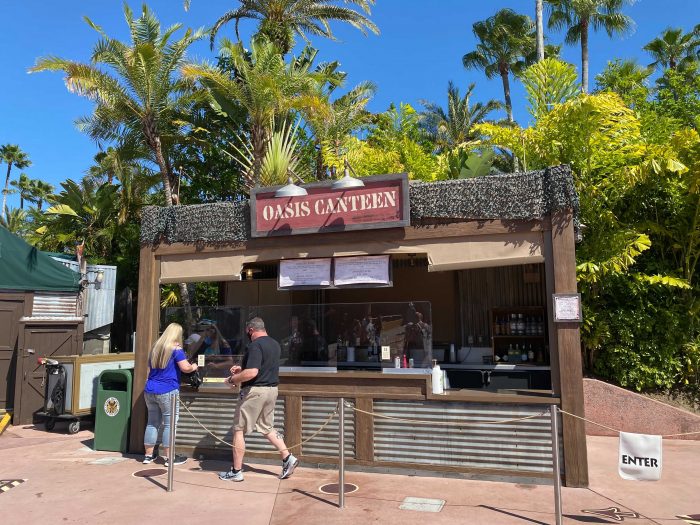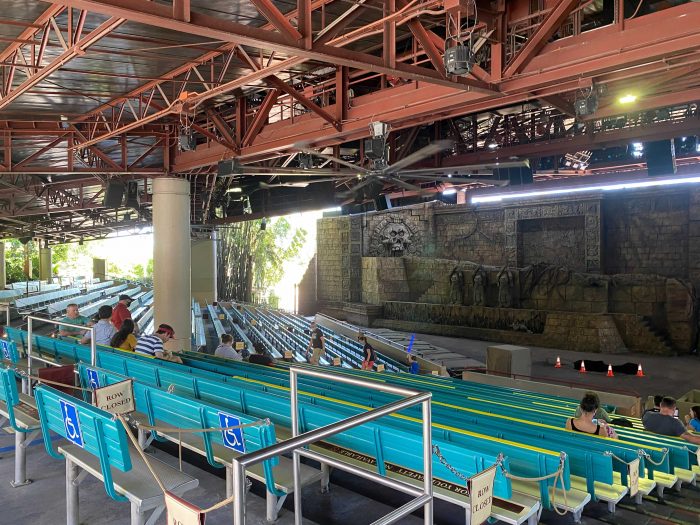 Chrissy described it as "the beach in a cup" and I can definitely see why. The color will surely attract some attention from other guests as you sip on it. With drink in hand, head right next door to the Indiana Jones Epic Stunt Spectacular. This show is not going to return anytime soon, sadly, but it does make for a great Relaxation Station. If you want to really feel like you're on vacation, Snake Alley is the drink to get.
Have you ever stopped by Oasis Canteen? What did you order?