Soarin at Epcot to See Lengthy Refurbishment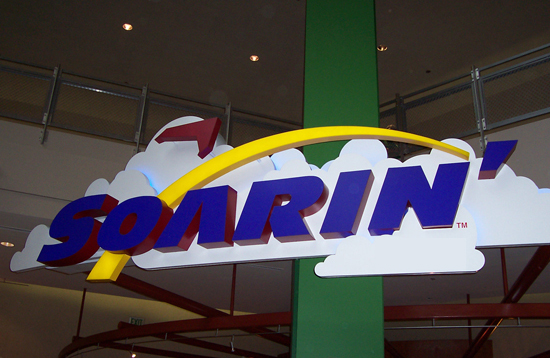 The rumors had been floating around for a while, and Disney has confirmed it.
Soarin' at Epcot will be closed for a very lengthy refurbishment for the first half of 2016. The refurbishment of the popular attraction found in The Land Pavilion will be closed starting on January 4, 2016, and will reopen sometime during the summer of 2016. No official reopening date has been announced, nor do we know the exact extent of the work that is to be completed.
Currently, a third theater is under construction. This refurbishment is connected to that work. It is also unclear whether Soarin' Around The World will be ready to debut when the refurbishment work is completed. However, one would expect that it would debut at or around that reopening time. I will keep you posted as more information gets released about this refurbishment.