Spring Lemon Cheesecake Available at Norway Pavilion
Over in Epcot, Norway's current specialty "cupcake" is the Spring Lemon Cheesecake for $5.99. Although it does not have the traditional cupcake wrapper and really is a small cheesecake, Disney has lumped this in with the whole "seasonal cupcake trend".  Additionally, because it is seasonal, it is not listed on the Kringla Bakery menu on the Disney website.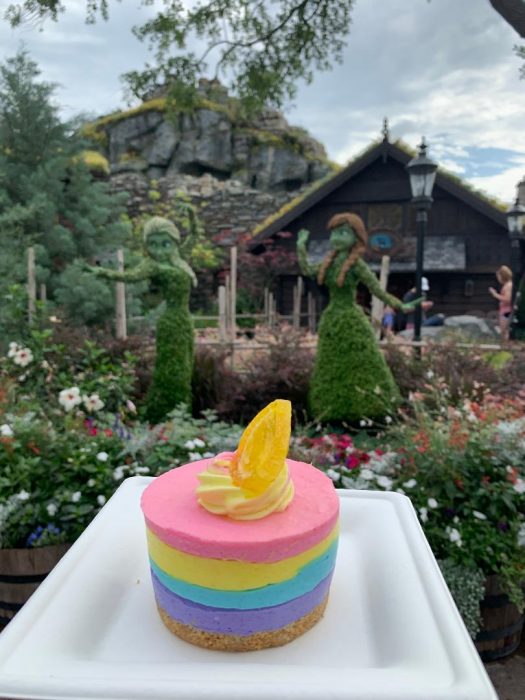 Clearly, this treat is gorgeous! It's bright and happy and is guaranteed to be a stand out in your camera roll. Sadly, the taste didn't even come close to the visual joy this sweet brings. The lemon taste comes through, and maybe we've been watching too many re-runs of the Great British Baking Show, but it's a cloying, fake lemon flavor. The texture was also more foamy than the usual dense, heavy cheesecake texture expected. The little lemon jewel on top is a pretty lemon flavored jelly candy, which ended up being our favorite part.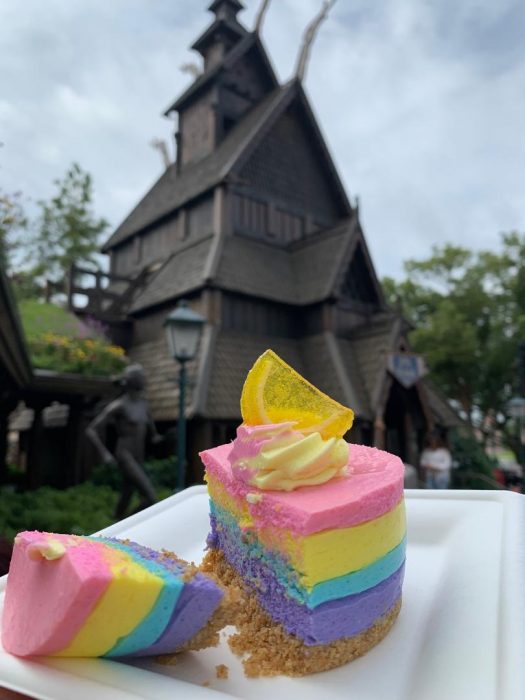 With so many treats available at Epcot, and especially during Flower and Garden festival, every purchase counts. In short, your money is better spent elsewhere. We're going to lump this one with the
Rose Gold vanilla and guava cupcake
at the Polynesian and say it's awesome if you're just into the visuals, but not something you'd want to use precious stomach space to eat.