Swan-derful Deals in August
It was only a matter of time before I used "Swanderful" wasn't it?
I'm back with a short and sweet report on some Priceline Express Deals: if you are looking to sneak in for a final trip to Disney before Galaxy's Edge arrives from far, far away, there are some nice deals at the Swan deals out there ranging from $103 to $115.
Those rates are almost as good as it gets – in fact we haven't seen anything this consistently low at the Swan since a huge batch of $92 deals for this month dropped and then disappeared last Fall!
Here is a handy reference calendar to help you see which dates might be available for you.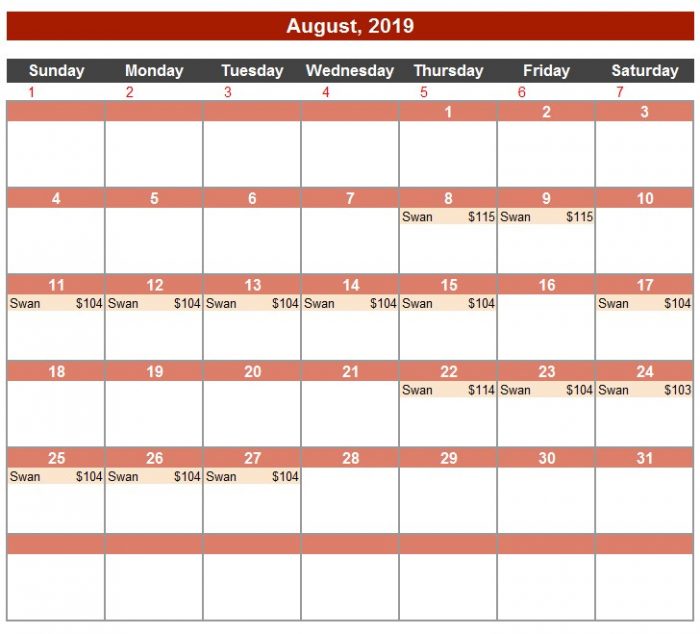 Remember, things change and the dates you search can influence what Priceline shows you. The Swan will also have an additional $33. mandatory resort fee on top of this rate.
When searching, you may also see some of the All-Star Movies and Coronado Springs deals still out there, as outlined in our last Priceline post.
If you've booked any of these deals and want to shout it out, let us know in the comments… Good luck – May the Swan be with you!