The Best of Pixar at Walt Disney World
Pixar has been a part of Walt Disney World since even before the two animation powerhouses officially merged in 2006. Now, there are more Pixar-themed attractions and entertainment offerings throughout all four WDW theme parks than ever before, including favorite films such as Toy Story, Finding Nemo, Up, and more. And we are totally here for it!
So, if you believe fish are friends, not food, anyone can cook, and adventure is out there, here's a look at some of the best Pixar experiences WDW has to offer you:
Buzz Lightyear's Space Ranger Spin
Magic Kingdom
This fun attraction lets everyone become a Space Ranger and attempt to take down Buzz Lightyear's arch nemesis, the Evil Emperor Zurg. As you spin through several black-lit rooms, the goal is to hit as many targets as you can with your red laser blaster. I am extremely terrible at this game, but part of the appeal of this attraction is the re-rideability element… who knows, maybe next time I'll be better!
Monster's Inc. Laugh Floor
Magic Kingdom
Step out of the human world and into the monster world for this interactive comedy show. Featuring a few favorite characters from Monsters Inc. as well as several new friends, these monsters are trying out their acts in order to harness human laughter to power the city of Monstropolis. It's a great chance to sit in a cool theater, take a load off, and enjoy a few laughs. Just try not to be "that guy"!
Remy's Ratatouille Adventure
EPCOT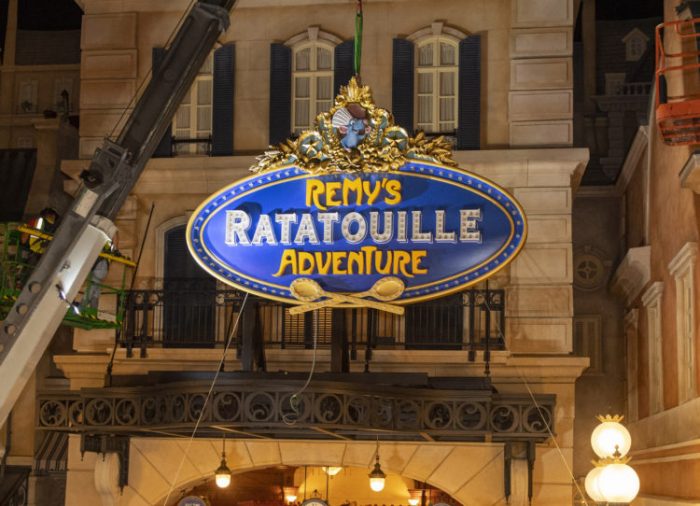 I know it's not officially open yet, but Remy's is sure to be a fan-favorite for years to come. This trackless 3D family ride shrinks you down and takes you through the kitchen scenes featured in Ratatouille from the perspective of a rat. I was lucky enough to ride the original at Disneyland Paris a few years ago, and it was a very immersive ride, and tons of fun!
Toy Story Land
Hollywood Studios
For an entire land dedicated to the original Pixar feature, look no further than Toy Story Land. Wander around Andy's backyard and appreciate all the details throughout – almost everything you see was designed to look like it was made out of toys or other childhood objects. Enjoy three incredibly-themed attractions: Slinky Dog Dash, Toy Story Mania, and Alien Swirling Saucers, as well as a delicious kid-friendly meal at Woody's Lunch Box!
Pixar Pals Motorcade
Hollywood Studios
While you can't get up close to your favorite Pixar characters at meet & greets right now, this motorcade is the next best thing! See pals like the Parr family and Edna Mode from The Incredibles, Sulley from Monsters Inc., and Woody and Jessie from Toy Story walk (or ride) by through the streets of Hollywood several times throughout the day. Check the app for a full schedule and get ready to wave to your faves!
Wilderness Explorers
Animal Kingdom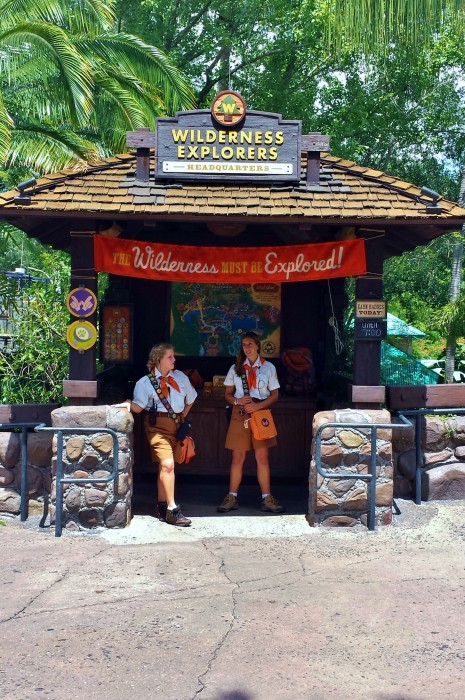 The wilderness must be explored! And there's no better place to do so than at Animal Kingdom. Visit the official Wilderness Explorers headquarters on Discovery Island to learn and recite the Wilderness Explorer's motto, receive your free handbook and your first badge. Then you can continue to collect more badges throughout the day by completing different activities around the park, all outlined in your handbook. It's fun, free, and perfect for Up fans!
It's Tough to Be a Bug
Animal Kingdom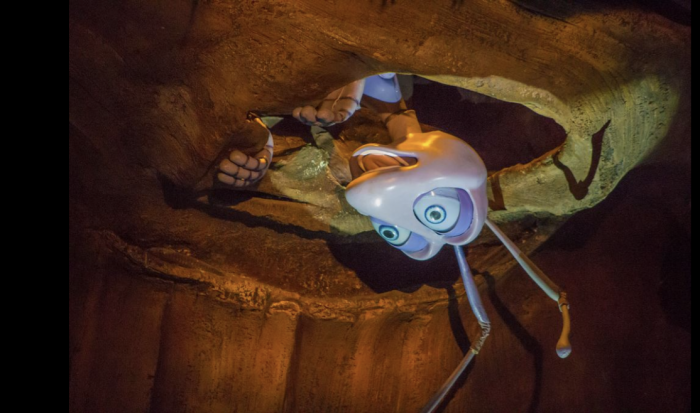 Caution: this 4D show celebrating bugs and their contribution to our earth, based on Pixar's second feature film A Bug's Life is completely terrifying to some people, both children and adults. I recently saw a grown woman jump out of her seat screaming at the end (if you know, you know). But I think after you've experienced it once and gotten over the shock value, it's quite a fun show with impressive special effects.
Finding Nemo the Musical
Animal Kingdom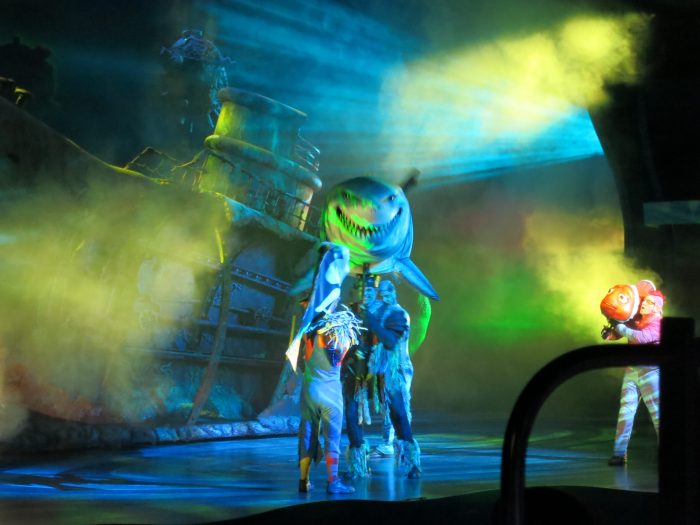 It was recently announced that this stage show full of music, puppetry, and bubbles is set to just keep swimming once again next year and I was so excited to hear the news! An abridged retelling of the beloved film Finding Nemo, it features tons of our favorite characters plus great songs written specifically for the show. Another indoor venue, it's a wonderful chance to rest and get lost in the story.
Pixar is known for great stories and characters that have become a part of our lives. It is so much fun to be able to step into their worlds by experiencing these attractions and shows throughout Walt Disney World. With a tremendous catalogue to continue to pull from, including more favorites like Wall-E, Inside Out, and Coco, it'll be interesting to see what worlds we get to experience next.
What are your favorite Pixar experiences at WDW? Let us know in the comments!