The Merchandise of Tomorrowland is Here Today
Tomorrowland is a quirky land. Originally created at Disneyland in 1955, it represented the future of the far-off world of 1983. Quickly the concept became hard to keep up with, and now in this rapidly changing modern age it is even more difficult.
With a new line of merchandise and apparel just released at the Magic Kingdom it seems solidified that Tomorrowland isn't trying to keep up with tomorrow, but rather to be a nostalgic look at the visions of the future that seem fantasy in nature. A few pieces of the collection reflect this approach. A long sleeve fashion t-shirt proclaims "Tomorrowland: The future that never was, is finally here." I gotta say, I kinda love both the slogan and the shirt.
We also spotted the Carousel of Progress t-shirt with the slogan "From the good old days, to the possible present."
Tomorrowland MagicBand $29.99
Tomorrowland PeopleMover Youth Shirt $36.99
Tomorrowland Travel Mug $22.99
Carousel of Progress Anniversary T-Shirt $26.99
Tomorrowland PeopleMover Hat $29.99
Tomorrowland Long Sleeve Shirt $49.99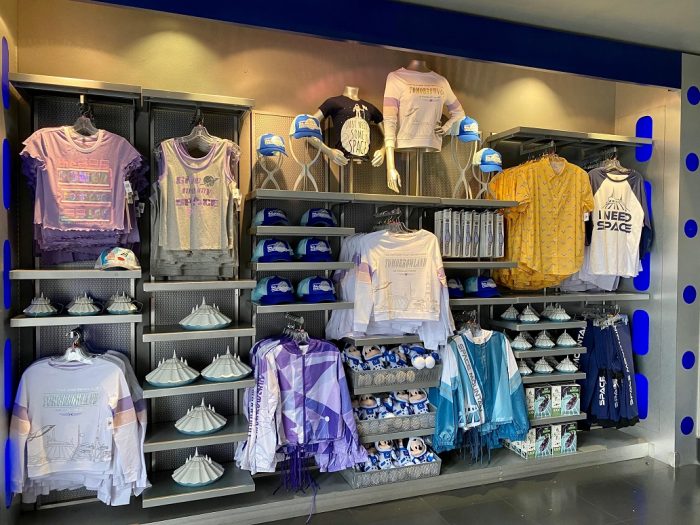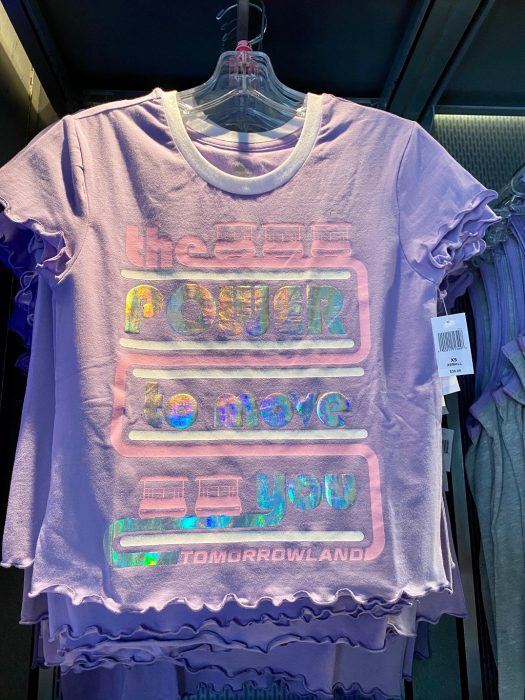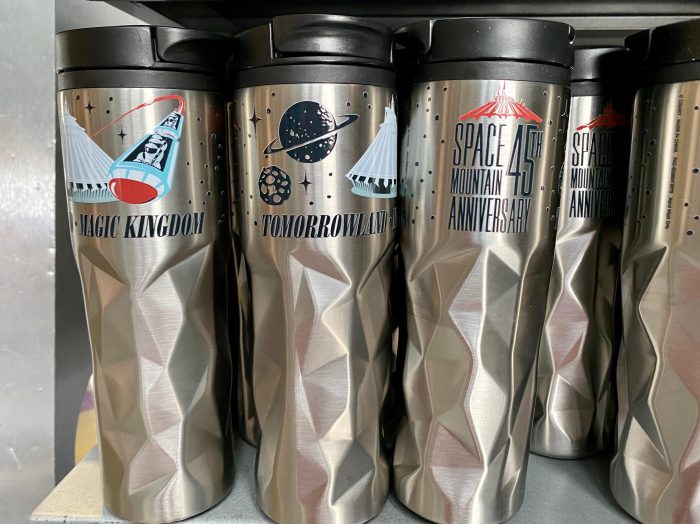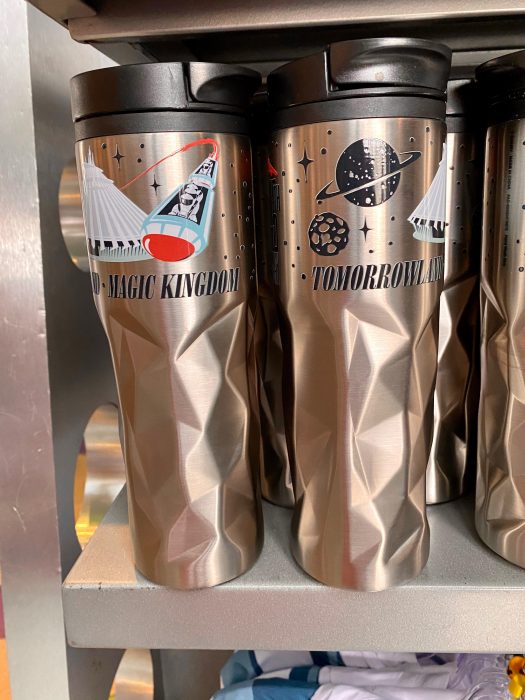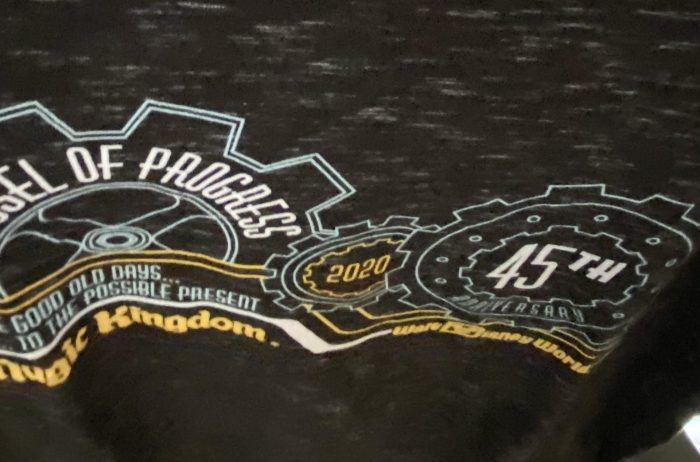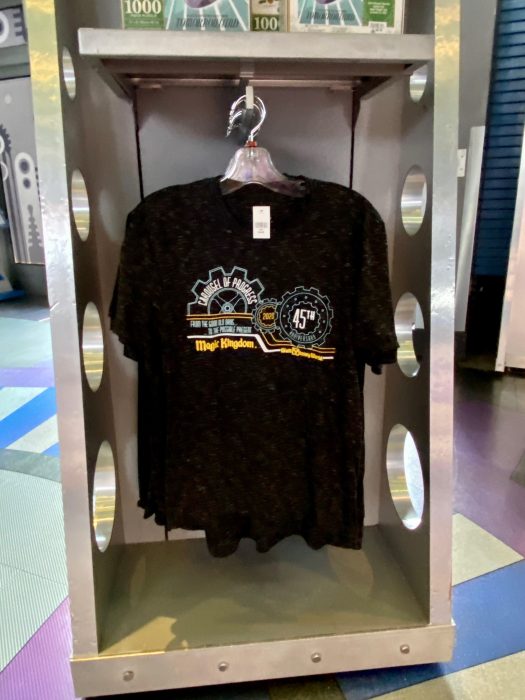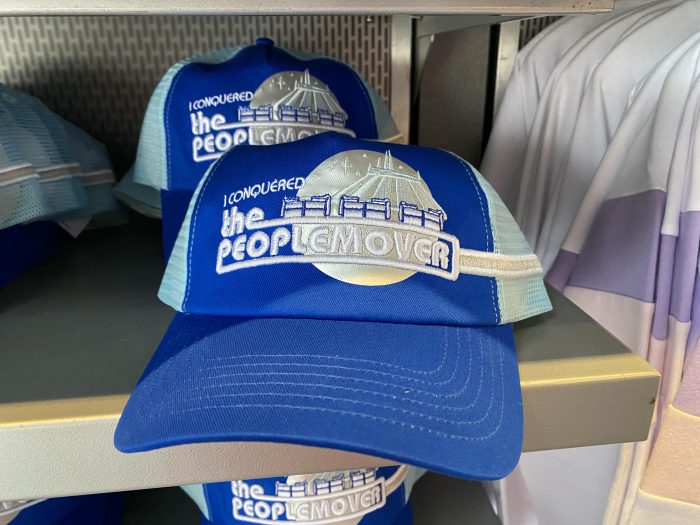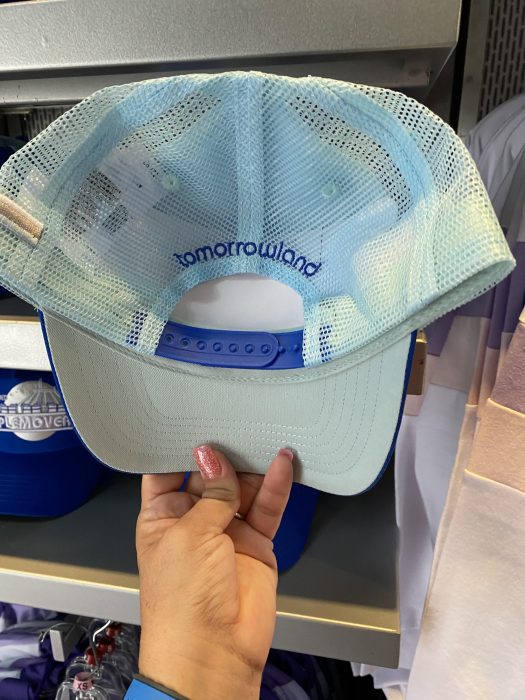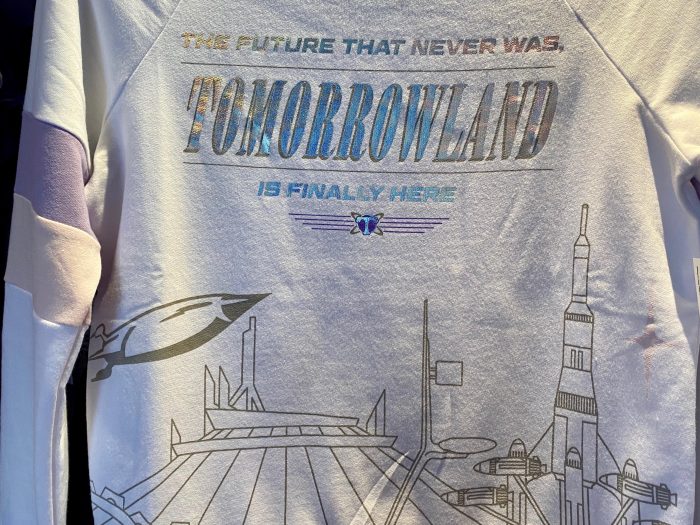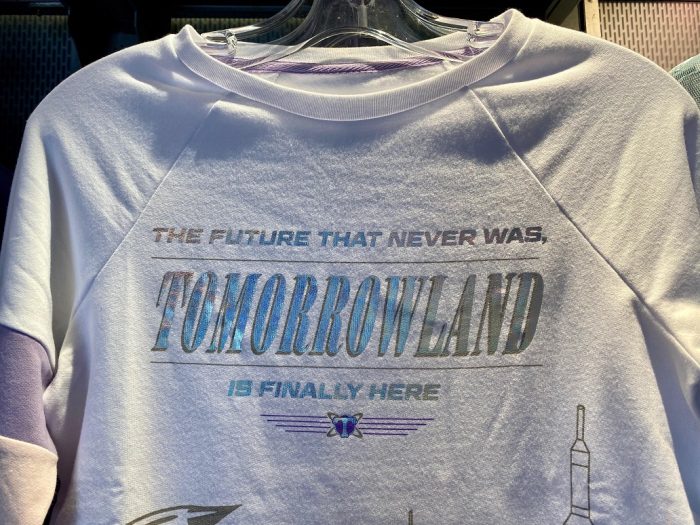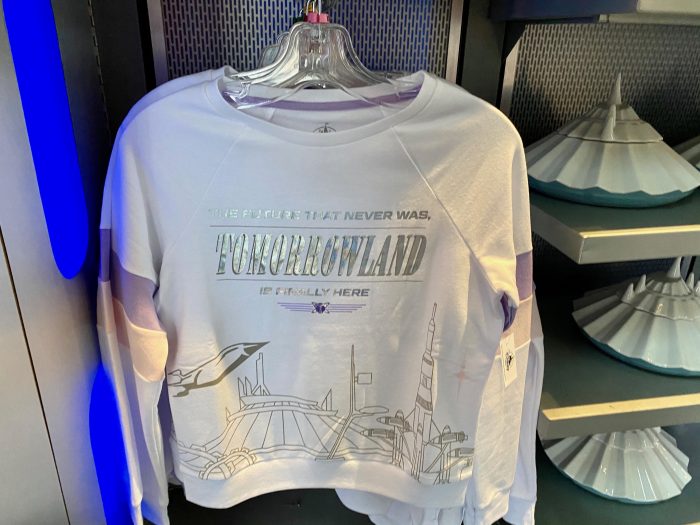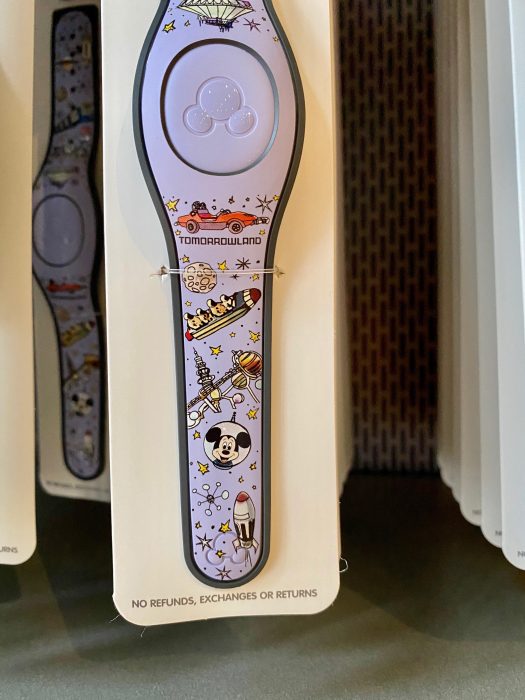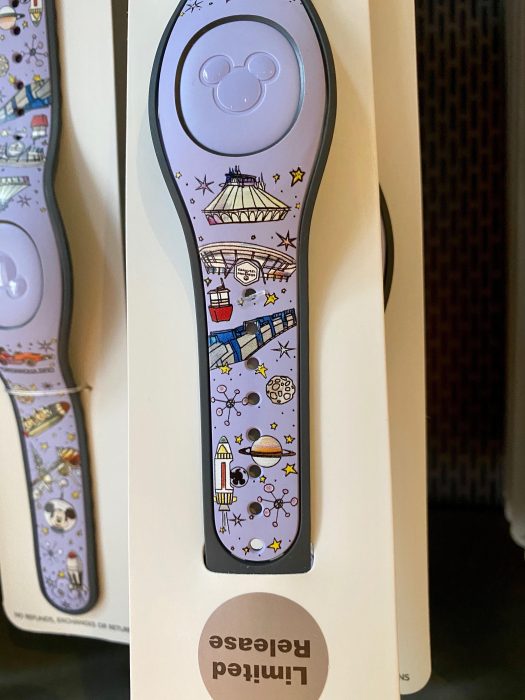 We found this line of merchandise at the Tomorrowland Power and Light store next to Space Mountain, with a few pieces also being available at Star Traders. Some of these items are available on shopDisney online.
What do you think? Will any of these items be a part of your tomorrow?