Tips for Big Groups at Disney: Planning Your Dream Trip
TouringPlans is pleased to welcome guest author Ted Wioncek III.
Take a tip from us, planning a trip to Walt Disney World with a big group can be a challenge. We know, we've been there. So, if you've got Mickey-shaped stars in your eyes about an upcoming trip, don't worry, we've got you…
Whenever someone tells me that they're planning a large family gathering at Walt Disney World, I immediately shudder. Sure, this may be my skepticism shining through, blowing directly past their Clark Griswold-esque optimism. The idea of a big get-together at arguably the world's most stressful – albeit magical – vacation destination is all too often envisioned with rose-colored glasses. Under the Florida sun, patience can disappear quicker than a whisper in a windstorm and the little things that we would otherwise deem excusable, seem to pile up faster than the Express Monorail after the Kiss Goodnight. Don't get me wrong… I still highly recommend taking a family vacation to Walt Disney World. I just strongly suggest you read the rest of this article first.
1. Call A Group Meeting: Get your crew in a room together (Zoom or Skype works too) and have an open and honest discussion about what everyone wants to get out of this vacation. Some may want to spend morning, noon, and night at the parks while others are just looking for some pool time back at the resort. Try not to enter this conversation with an agenda, rather, remain open to hearing all sides. Get it out of your head now that everyone will be on the same page. Walt Disney World is expensive and anyone shelling out big bucks (not to mention, taking time off work) is going to have a few plans of their own. Instead, allow everyone to have a voice and keep a mental checklist of their hopes and desires. This doesn't mean everyone is going to have it their way all the time. Rather, now you can start to see who your ride-or-die attraction companion will be and who you may just want to meet up with for dinner.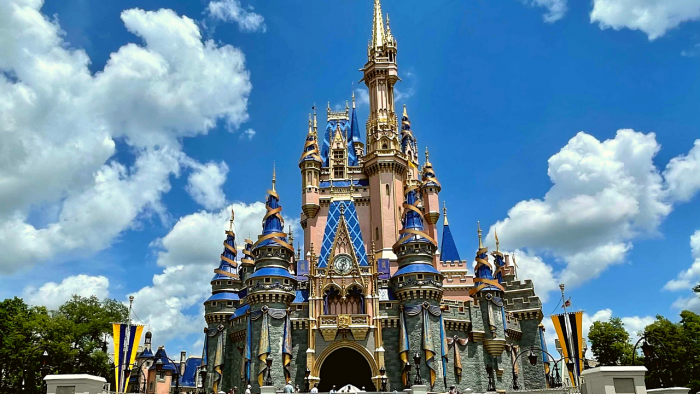 2. Make Reservations WAY In Advance: If you're a Walt Disney World veteran, this one is probably a given. That being said, the more folks in your crew, the more important this rule of thumb can be. Make ALL your reservations way in advance, even if you end up changing them later. At the very least, you'll get something on the books. This goes for Park Reservations, Advanced Dining Reservations, and any other system Walt Disney World puts into place before this article comes out.
3. Get Matching Shirts: Order a few matching shirts. Better yet, host a get together and design them yourselves. This may not sound like a tip, but it really is! Why? Because it guarantees at least ONE FULL GROUP PHOTO and provides an unexpected bonding moment with your fellow vacationers.
4. Be Prepaaaaared: Let's face it, Newton was right. Stuff happens… like headaches, stomachaches, or sunburn. Be sure to make a checklist of all the remedies you and your crew may need and don't be afraid to keep them with you at all times, because no one wants to have to take a bus back to their resort to grab two Advil.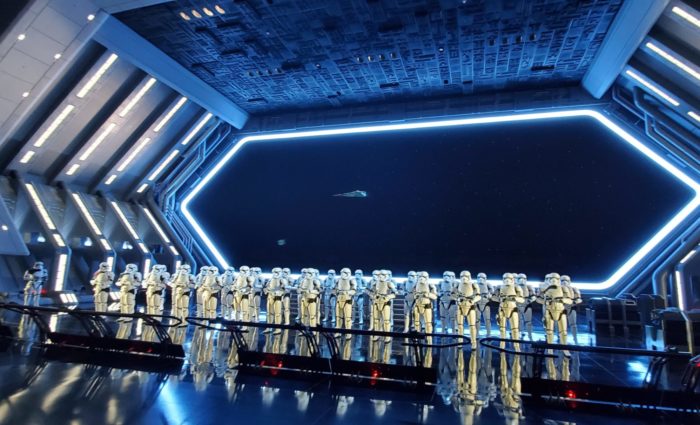 5. Movie Marathon: Half the fun of a big Walt Disney World trip is getting psyched together. And there is no better way to get jazzed with your gang than a weekly Disney movie marathon. Or, if you're extra geeky like me and my family, tune into Disney+ for all six episodes of The Imagineering Story.
If distance is keeping you apart, simply schedule a watch party.
6. Spend Time Together: I love a solo Walt Disney World trip. There is something so gratifying about going at your own pace, picking which direction YOU want to go (the right answer is LEFT, by the way), and eating whatever and wherever you choose. If you've never done your own one-on-one trip to the most magical place on earth, I strongly suggest it. That being said, that is NOT what THIS trip is all about. So, be sure to stay present and embrace group activities.
7. Spend Time Apart: Equally important as spending time together, is spending time apart. This doesn't mean you need to peel off from the masses and meditate in the middle of World Showcase… though that does sound oddly appealing. Rather, wake up fifteen minutes early and enjoy some coffee on your balcony or take a walk around the resort and enjoy the sights and sounds, all to yourself. You'd be surprised at how just this little bit of "me time" can recalibrate your mood.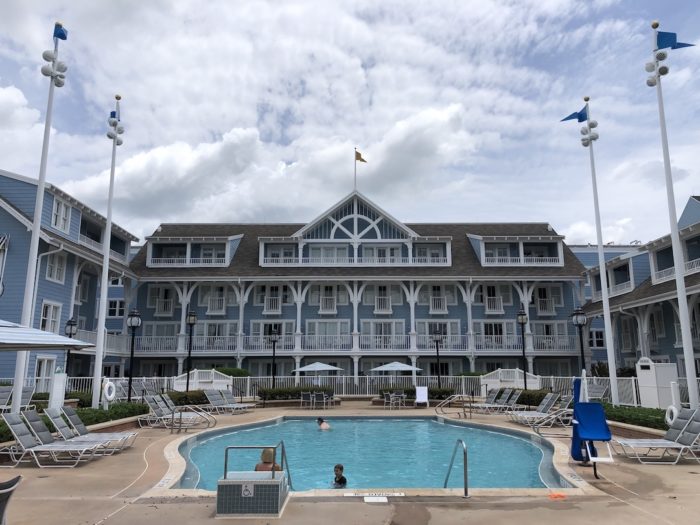 8. Bring a Game or Podcast: Spoiler Alert – When visiting a Walt Disney World theme park, you WILL do a fair amount of waiting in line. In most cases, when accompanied with a little chit-chat or interactively (i.e., The Haunted Mansion or Peter Pan's Flight queue lines), the time flies by. However, there are some cases where you may want to pull out some heavy reinforcements. We suggest bringing a group game (Heads Up) OR better yet, sync up your playlists and listen to a Disney podcast together that coincides with the attraction. For absolutely no reason at all, we suggest Disney Dish Podcast with Jim Hill & Len Testa.
9. Breathe: As we mentioned in the introduction of this article, things can get a bit stressful. Anything from tardiness and ill-timed bathroom breaks to awkward bill splitting can cause a ripple effect on one's own "vacation vibe." When things get a little less than magical, rather than feeling slighted or inconvenienced, just close your eyes and take a deep breath. Not matter how bad things may seem, you're still with people you love in the place that you love. Don't let those petty and fleeting issues get in the way. And trust us, they are all fleeting.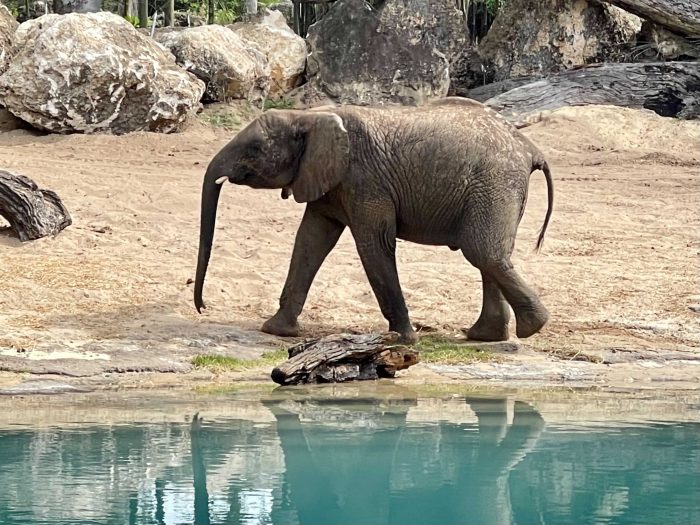 10. Have Fun!: I know… genius advice, right? But you wouldn't believe how many vacationers storm around Walt Disney World with a nasty scowl on their face. Walt Disney World promises fun and therefore, people visit with high expectations. However, in the end, no matter where you are, who you or with, or what you are doing… it will be what you make it. So, make it that once in a lifetime memory you've been dreaming about. The power is in your hands!
Do you have any helpful tips that you would like to share? Be sure to leave them in our comments below!
Ted Wioncek III is a Walt Disney World Annual Passholdin'-D23 lovin'-DVC card carryin'-Theme Park Journalist, whose work has garnered him a reputation as a "master in storytelling." He specializes in theatrical review, food critique, travel planning, and double-blind Dole Whip taste testing. Ted lives in sunny Florida with his beautiful wife, Kimberly, and their adorable rescue beagle, affectionately named, Professor Indiana Bones. You can contact him at TheRealTraderTed@gmail.com. You can also enjoy his tips for visiting the parks at his YouTube channel, The Disney Passport.