Tips for Outfit Planning at Walt Disney World
Once you've booked your Walt Disney World trip, made your park pass reservations, scored some Advanced Dining Reservations, and crafted flawless touring plans, there's still one important thing left to figure out: what you're going to wear!
Choosing outfits for your Disney vacation is a lot of fun, but if you're looking to find the right balance of cute, comfortable, and cool for your time at the parks, it can also take some advance planning. Keep in mind you will be in tons of photos throughout your trip, but you don't want to waste time putting together the perfect outfit each morning.
Here are some tips for planning your Walt Disney World outfits ahead of time.
Check the weather.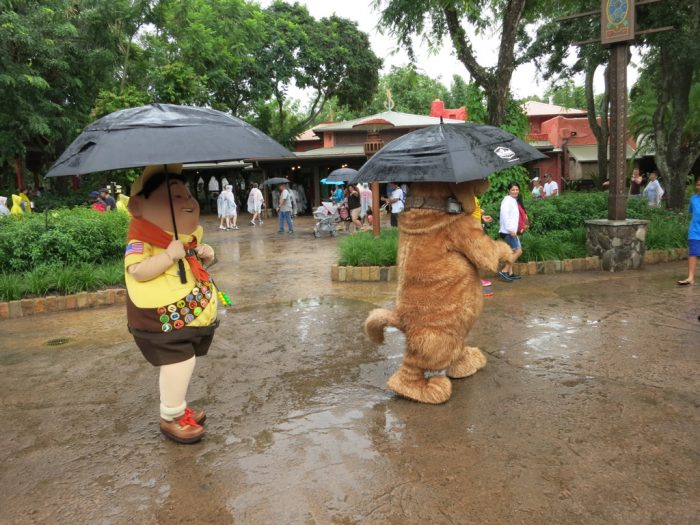 You can pretty much count on Florida being hot and humid most of the year. But you'll still want to check the weather for your travel dates to get an idea of what the temperatures will be throughout your trip, and throughout each day. You can look up monthly averages on Weather.com.
Only you know how you handle different temperatures. Will you be able to wear shorts for your entire trip, or will you also need to bring capris or full-length pants? Will tank tops and t-shirts suffice, or will you need a sweater or long-sleeved layer for early morning or evening touring?
Once you know what types of clothing you will need, you can start putting together your outfits.
Start with a top.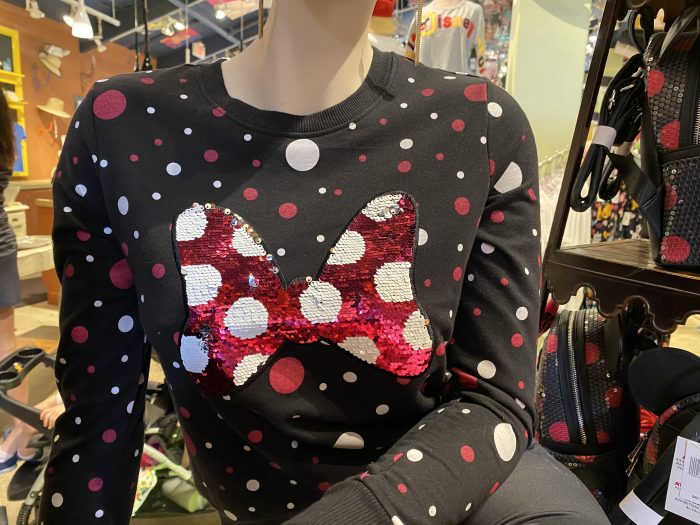 I usually like to build my outfits around my top, since that is often the most stand-out item. Gather up all your Disney shirts and start deciding which ones you want to bring, and which day to wear each one.
If you have any park or attraction-specific items, plan to wear them on a day you are visiting that park. Additionally, things like Mickey or princesses are good for Magic Kingdom, Star Wars and Toy Story for Hollywood Studios, and Lion King, Up, or other Disney animals for Animal Kingdom.
Note: if you don't have enough Disney shirts to wear for your entire trip, that probably means you have more self-control then me! You can supplement your Disney tops with other tank tops or t-shirts, focusing on light colors or dri-fit items to help keep you cool.
Pair them up.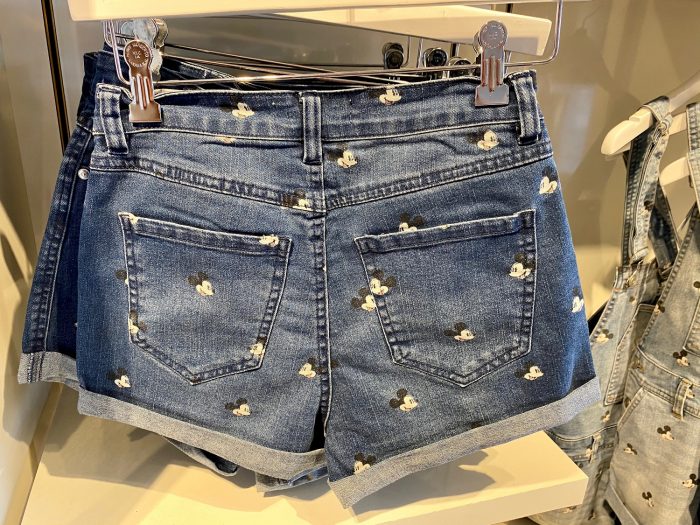 Next, start pairing up your tops and bottoms. If you have brightly-colored shorts, I often pair those up with more neutral-colored shirts to avoid clashing, or at least make sure the colors are complimentary. Jean shorts will match pretty much anything, so you can fill in with those.
Figure out if you have enough shorts for your entire trip, or if you will have to wash some while you are there. If you do have to wash some, plan to wear those pairs several days apart so you have time to do laundry in between.
From head…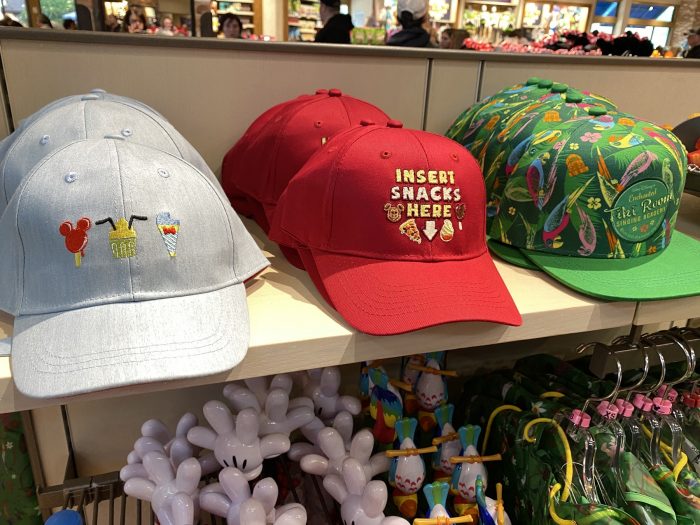 Do you have any Disney (or non-Disney) hats, headbands, or scrunchies you'll want to wear? What about Mickey/Minnie ears? Try those out with different outfits to see what will look good together, either with coordinating colors or coordinating characters.
My Minnie ears (and headbands in general) give me a headache if I wear them too long, so I usually plan to just bring them with me a couple days so I can put them on for pictures and keep them in my bag the rest of the day. Keep in mind you don't have to wear these items every day, or all day long, if they aren't comfortable!
…to toe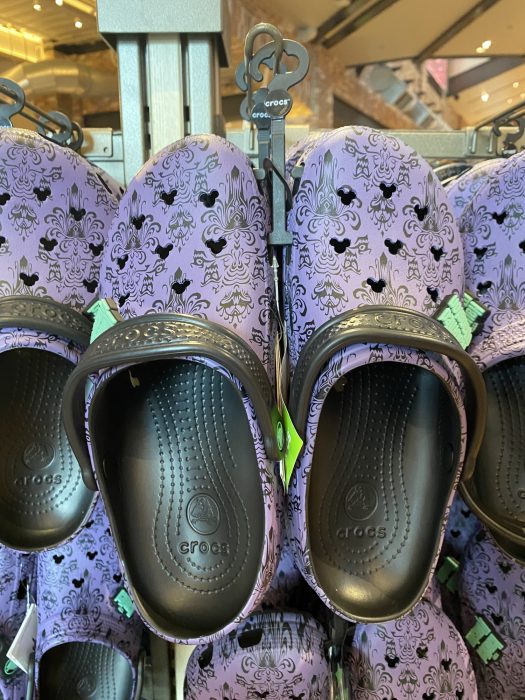 You'll also want to plan out your footwear. I recommend bringing two good pairs of walking shoes and alternate wearing them every other day at the parks. This will help keep your feet fresh. One pair of shoes should be waterproof, like Keens, and the other can be a tennis shoe/sneaker with good support.
Try to alternate strategically so you wear your waterproof shoes on days you plan to go on water rides (like Kali River Rapids) as well as any days that look particularly rainy.
Accessorize!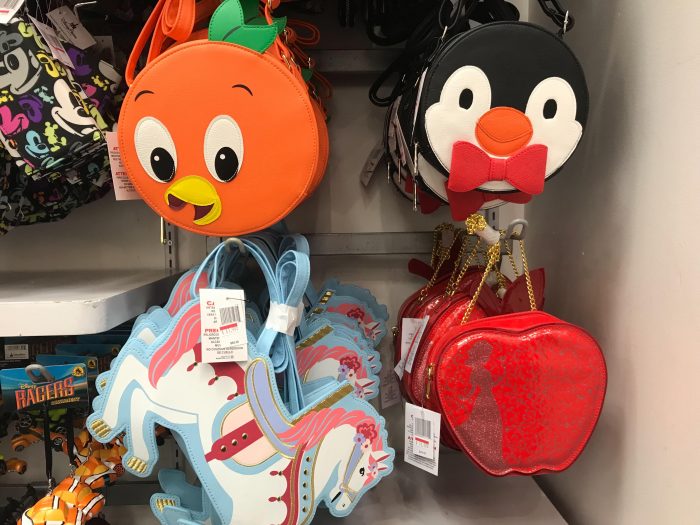 The last step is to add in fun accessories to your outfit. This can include jewelry, sunglasses, purses/backpacks, lanyards, masks, and more. Try mixing and matching these items with the outfits you already have planned to see what will look best.
Non-Park Outfits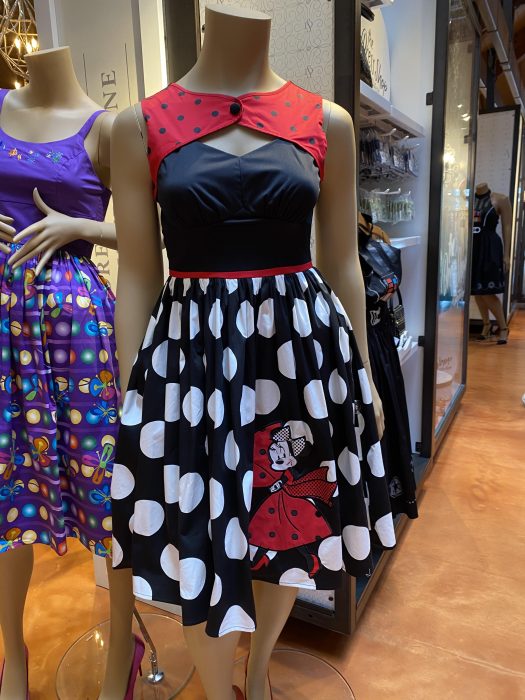 You might be planning to do other activities beyond visit the Disney parks, which may require different types of outfits.
For a resort day, comfort is key. Pack your favorite bathing suit, cover up, and flip flops for a relaxing day at the pool. If they coordinate with each other, even better!
Disney Springs is your chance to showcase your most adorable Disney outfit that, for whatever reason, you don't want to wear to the parks all day. Maybe it's a cute dress, or a pair of un-sensible shoes. Rock that outfit for a few hours while you shop and dine. Just make sure to take some photos so it doesn't go to waste!
If you are planning to dine at a signature restaurant, look up their dress code so you know what type of clothing is expected. Even if your selected restaurant doesn't have any dress requirements, you may still want to wear something a little dressier just for fun!
Spend some time before your trip to think about what you want to take with you and wear. Then when you arrive, you won't have to worry about putting together an outfit each morning and you can focus on more important things, like rope-dropping Space Mountain! And always remember, the most important thing is for you to feel comfortable so that you can fully enjoy your day at Walt Disney World!
What tips do you have for putting together your Disney outfits? Let us know in the comments!