Top 3 Disney World Tips That Everyone Forgets About
Planning your Walt Disney World vacation can feel overwhelming. Are you making the most of your trip? Is there something you're forgetting? There's lots to know, and we aim to make our website and Lines app as helpful as possible. In that spirit here are three tips for visiting Walt Disney World that practically everyone forgets about.
Merchandise Pick-up / Delivery
Adults can order from kid's menu
The park doesn't actually close at closing time
Disney's Merchandise Pick-up / Delivery
This first tip you may not want to share with your kids. If you've ever said, "no we can't buy that, we don't want to carry it around all day," this one's for you. At most Disney theme park merchandise shops you can send your purchase to the front of the park to pick up at the end of your day. This service is free, and it was suspended during the initial reopening on the parks, but it is now back in service.
When you're checking out, ask the Cast Member about the Merchandise Pick-Up option. Usually they need just 2-3 hours to ensure your purchase makes it to the park exit. Be sure to double check on if you have enough time, and ask about the exact location for picking up your merchandise. At EPCOT you will need to know if you will exit at the front of the park or at International Gateway.
The other free option is for your purchase to be sent to your Disney resort hotel. Not all hotels on Disney property participate, so be sure to double check with the Cast Member. You will need to provide your room number. The purchase will be sent overnight and available for pick up the next day at your resort's merchandise shop. This service cannot be done for delivery on the day you check out of your hotel.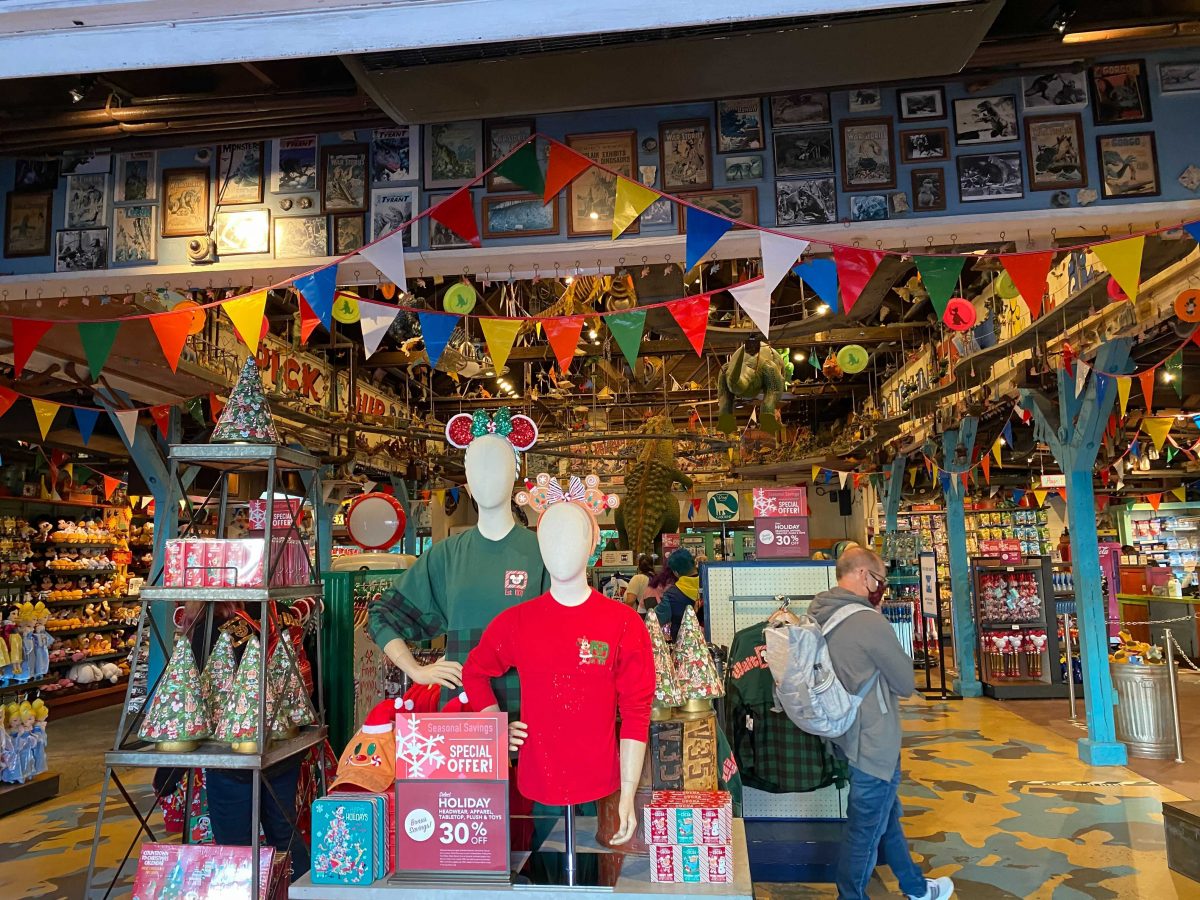 Adults can order from the kid's menu
If you're not too hungry, or you're trying to save a little money at Walt Disney World, you can order from the kid's menu. This mainly pertains to quick service dining locations. At table service restaurants it may be a little trickier. Thanks to Mobile Ordering you can easily order from the kids menu and simply pick up your order when it is ready. Disney does have the basics of children's eating habits like chicken nuggets, burgers, and pizza, but they also have some creative, healthy options too. Be sure to explore!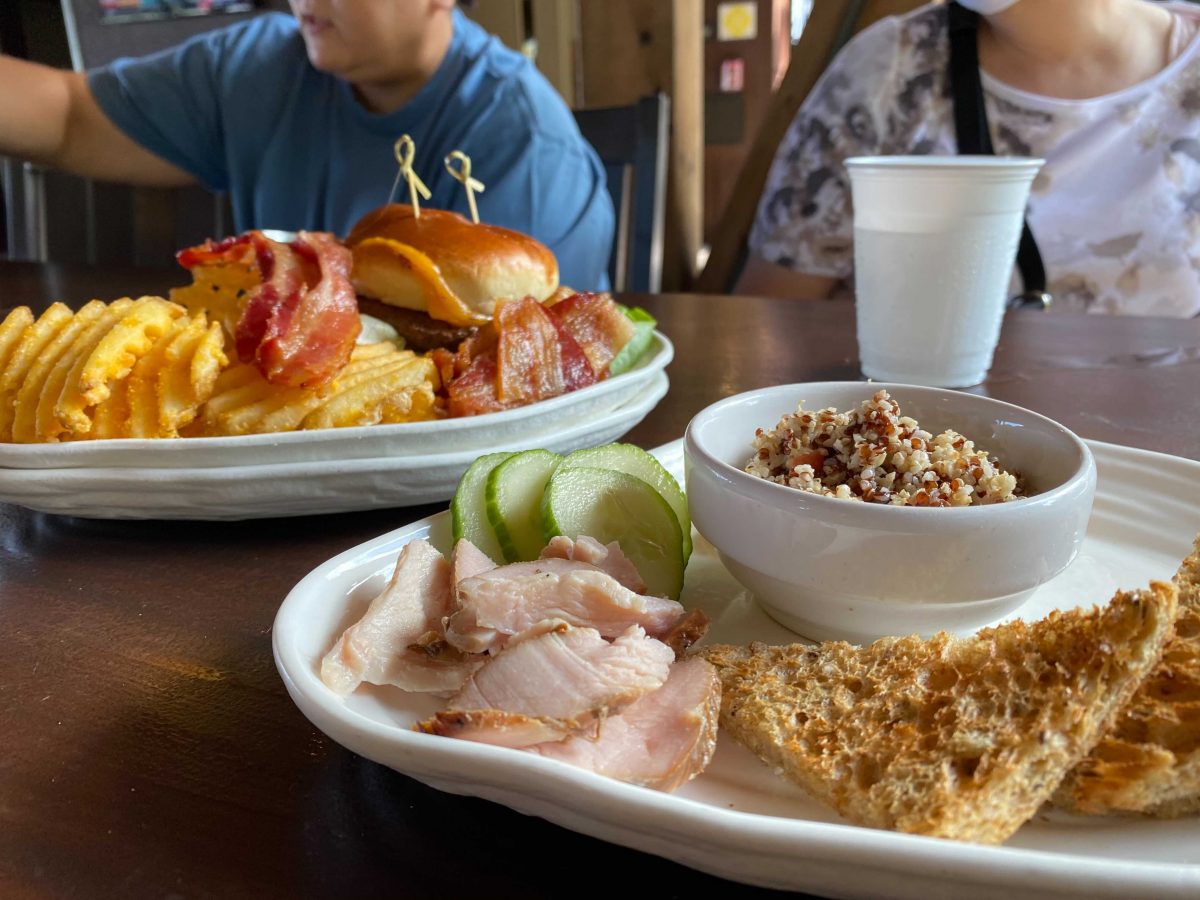 There's also a great snack pack available at select quick service locations which provides a decent amount of snacks that can keep you going throughout the day.
The park doesn't actually close at closing time
Each park's published closing time indicates a few things. First, no more guests will be admitted into the park at that point. Second, no additional guests will be allowed entrance into any of the queues for the attractions. Most quick service locations and many shops will close at closing time or just before. However, if you are already in line, you can remain in line. So, yes, if you've got five minutes until the park closes and you jump into a line with a 45 minute wait, for example, you'll be able to continue in line and ride the ride.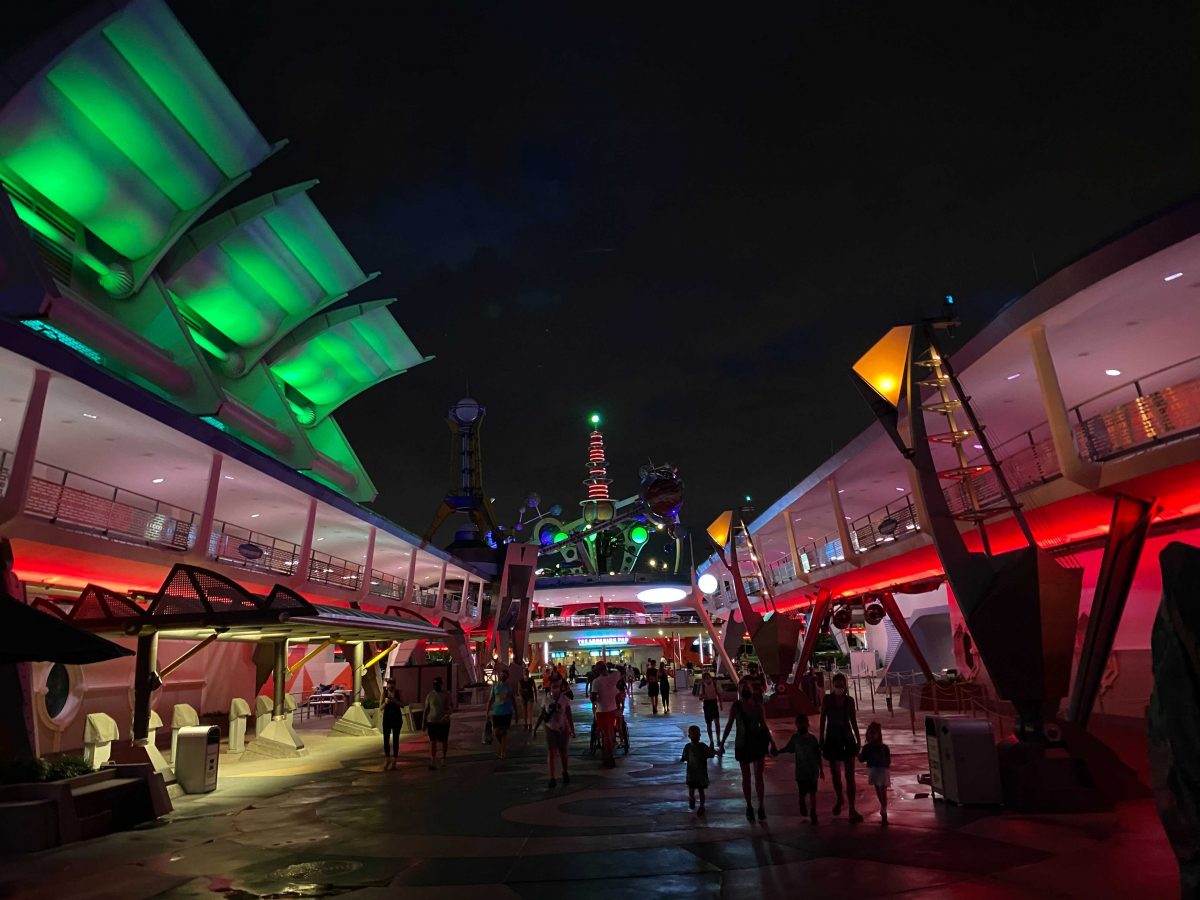 You can also dine past closing time. Many table service restaurants will have timeslots available all the way until just before closing time. There's also been cases when we've found timeslots for right after park closing, say 15 minutes. You use our Reservation Finder to help secure a reservation at popular spots and popular timeslots.
Enjoying a meal that goes beyond the published park closing time will not only satisfy your hunger, but will give you a chance to stroll through the park with less people–an enchanting way to end your day. Merchandise shops at the front of the park are open for about an hour past closing as well, in case you need those last-minute mementos.
There's plenty more tips where these came from. Let us know in the comments if you'd like to see more tips like these.