Universal Orlando Resort 2021 Preview
As we yeet 2020 off a cliff into oblivion it is finally time to look ahead to 2021. In addition to a year of change, firsts, and hopefully many vials of vaccines, 2021 also is bringing many additions and changes to the Universal Orlando Resort. In this article, we will preview the year ahead at Universal Orlando Resort.
Before we get any further, please consider donating to the Cast Member Pantry or other local food banks to help support employees let go in 2020.
Jurassic World VelociCoaster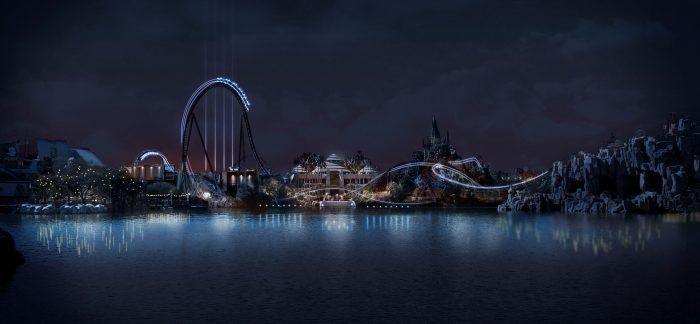 One of the most anticipated coasters in the world for 2021, the Jurassic World VelociCoaster opens in summer 2021 at Islands of Aventure. This brand-new coaster combines all the elaborate theming and intricate design work from Universal's recent projects, such as Hagrid, with the design of a modern steel coaster. VelociCoaster features two launches, four inversions, near missing "head-chopper" rockwork, and a 155-foot-tall top hat element.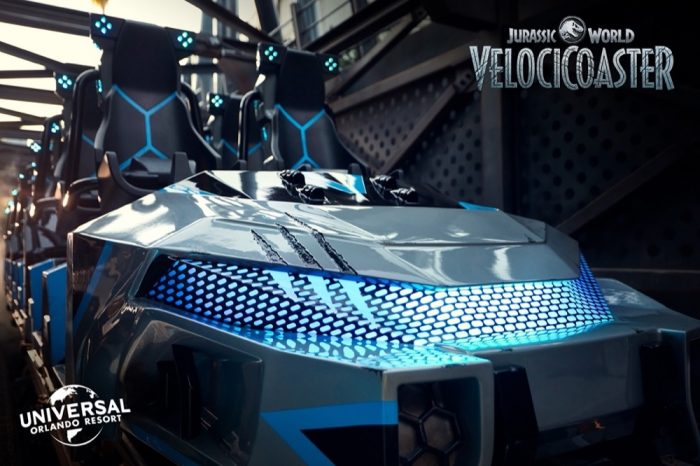 You will be racing through the raptor paddock in style on slick, 24-seat coaster vehicles. The head-rest mounted spot-lights will illuminate our path while the lap bars will provide unparalleled freedom of movement during the ride's sustained airtime.
Jurassic World VelociCoaster opens in summer 2021.
New CityWalk Store
An unusual opening in the facade of a store redo in CityWalk. pic.twitter.com/ZnmiqU9Z0a

— bioreconstruct (@bioreconstruct) December 19, 2020
In early 2020 several CityWalk retail establishments closed for a new project. Throughout 2020 the stores were gutted and reconfigured into one large venue. While Universal has not confirmed the replacement, we believe the store will be a new, larger Universal Studios Store with more retail space and themed sections. Expect an official announcement sometime in early 2021 for a 2021 opening.
Mardi Gras 2021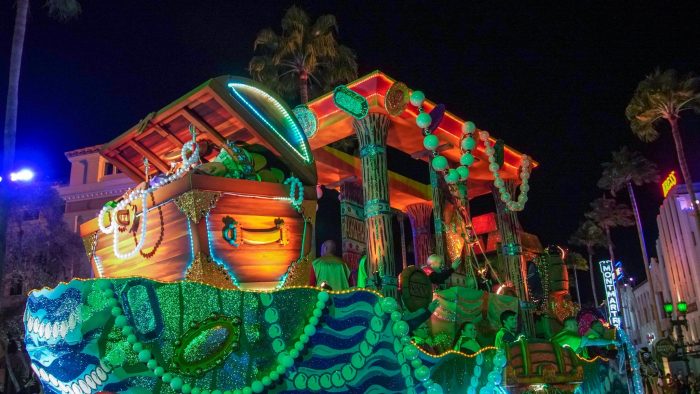 Feet don't fail me now. Mardi Gras 2020 was cut short due to COVID-19 but expect a return of a modified Mardi Gras in 2021. While we are not expecting any concerts this year, expect an updated Tribute Store, Mardi Gras float walk-through experience, more unique food and beverage options, and of course stilt walkers. Stilt walkers are Universal.
Universal has not announced Mardi Gras 2021 dates yet, but the event is likely to occur from February through April 2021.
Halloween Horror Nights 30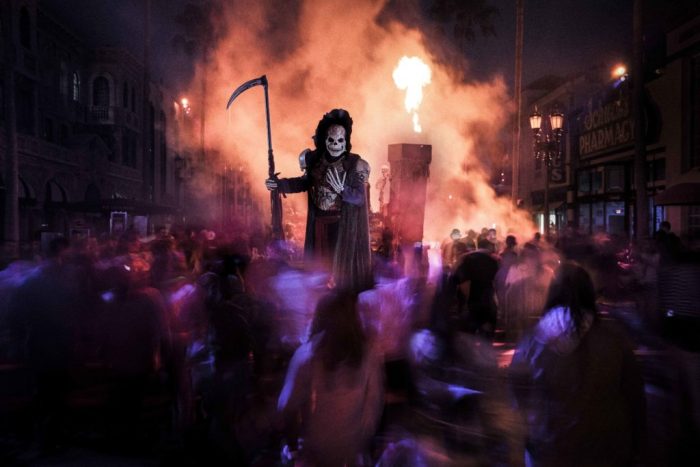 The biggest gut-punch this year was the cancelation of 2020's Halloween Horror Nights in what would have been the event's 30th anniversary year. Thankfully Universal provided a small taste of the event in September and October with a daytime Halloween event to satiate us. 2021 will bring us the full anniversary year with 10 houses, multiple shows, scare zones, and more. Universal even went the extra mile and teased us with a house debuting next year, Puppet Theater Captive Audience:
Due to 2020's cancellation, expect Universal to keep announcements close to the vest for a while. We believe Halloween Horror Nights 2021 will run from the beginning of September through October 31, 2021.
Other Surprises…
Universal always has a few surprises up its sleeves for any given year, from new experiences like meeting dinosaurs, to new restaurants, and even all-new theme parks. We expect lots of additions and updates throughout the year and you can find all that coverage, and more, on the TouringPlans blog!