Top MUST HAVE Apps for Driving to Disney
I came of age in the era of TripTiks–anyone else remember those? My how times have changed! These days, I can't imagine traveling without a smartphone. Here are our must-have apps that should be on your phone if you're traveling by car to Walt Disney World–or any other location.
Waze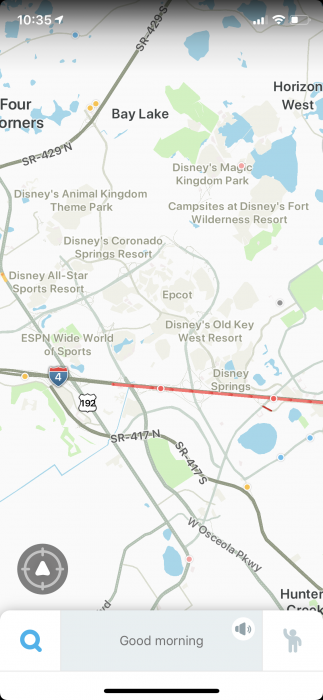 If you haven't tried Waze, you're probably thinking "But I already have at least one map navigation app on my phone. Why would I need another?" Simply put, Waze will save you time, although it may feel like you'll be driving through someone's living room to shave off a minute or two. Using real-time data, Waze finds the fastest route to your destination and updates it as you drive along. This can be extremely helpful when a major interstate is shut down. You'll be rerouted along some itty bitty roads, but you'll keep moving instead of being stuck for who knows how long.
iExit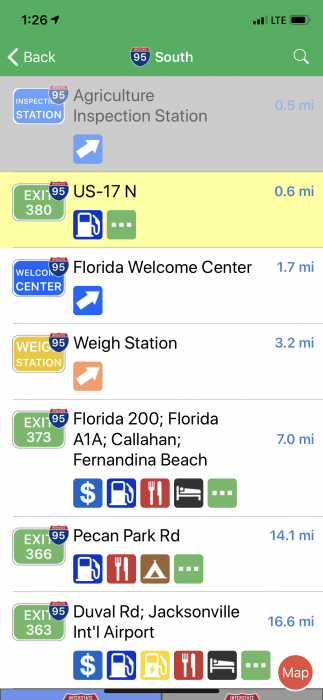 As reviewed here on the TouringPlans blog, this app is a lifesaver when it comes to travel on major highways around the country. Easily see where that next rest area is. Find food that your family can agree on. Locate gas and lodging. With so many features, this app should be on the phone of anyone who travels more than a few miles from their house.
Hotel-Specific Apps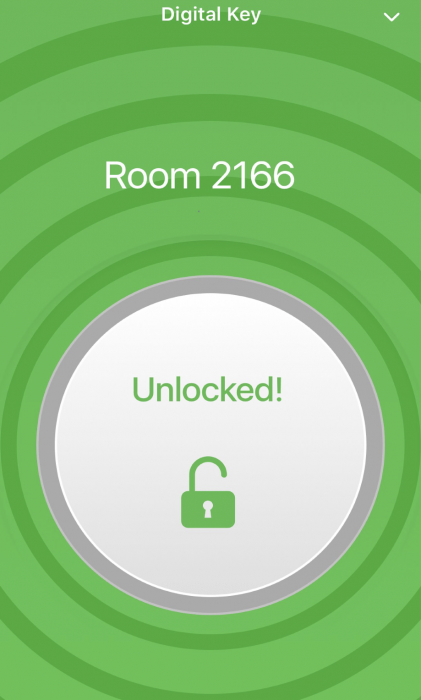 If you are a loyal customer of a particular brand of hotel, installing the hotel brand-specific app can be extremely useful. Brands like Hilton, Marriott, IHG (Holiday Inn, Candlewood, Staybridge, etc.), and more have their own apps. Features vary by brand, but include things like checking in and out through the app, ordering extras for your room before you arrive (for instance, extra pillows or towels), tracking reward point status, viewing your bill, making reservations, and providing a room key on your smartphone so you can go directly to your room and skip the check-in desk. This can save you a lot of headaches when all you want to do is drop your stuff in the room and collapse in bed after a long day driving.
2021 Update
One other app ended up on my must-have list for driving this year, following the Colonial Pipeline shutdown and gas shortage in late spring 2021 — GasBuddy.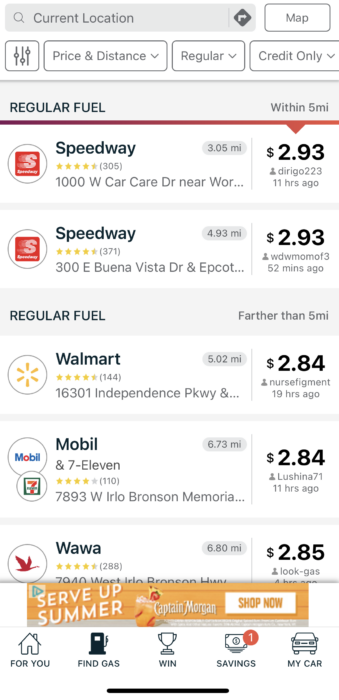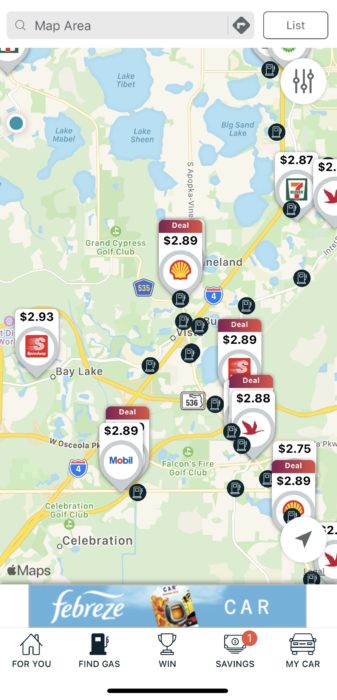 Even though the gas shortage is over, I'm still a big fan of GasBuddy, because who doesn't like saving money? There's some gas stations in the Orlando area that charge huge prices (sometimes up to $7/gallon!) just because they think they can trick tourists into paying it. With GasBuddy, you're able to look at prices in the area to find what's reasonable and what isn't, along with availability issues if those ever become problematic again.
Are there any apps that are a must-have when you're on the road? Let us know in the comments.

First published August 7, 2019. Updated June 25, 2021.