(Un)Happy Birthday Genie Plus!
Rewind with me, to a simpler time. A time when (almost) everyone used the standby queue. The line you saw was the line you got. Maybe you didn't trust what was posted, but you had some idea of what to expect. You could plan your whole day in advance. It wasn't the best of times, but it wasn't the worst of times. And then, October 19, 2021. The day that I got up at 4:30 am to start testing this brand new thing called Genie+. I wasn't even in Orlando! Over the next few days, weeks, and months we ran tests. We crunched numbers. We wrote blog articles and made YouTube videos, all trying to make sense of this Genie+ thing.
Now we've been living in the Genie's World for exactly a year. Things are, of course, still unstable. Perhaps even more than they were a year ago. We've learned some things, we're still learning some things, and you've been with us through it all. So let's review the past year and where things stand now in celebration of this first birthday of Genie+. And to celebrate even more I'll be doing my favorite thing and updating blog posts about Genie+ availability, Genie+ attraction time savings, and average Genie+ park-day savings. It's like my sad version of blowing out the candle on the cake!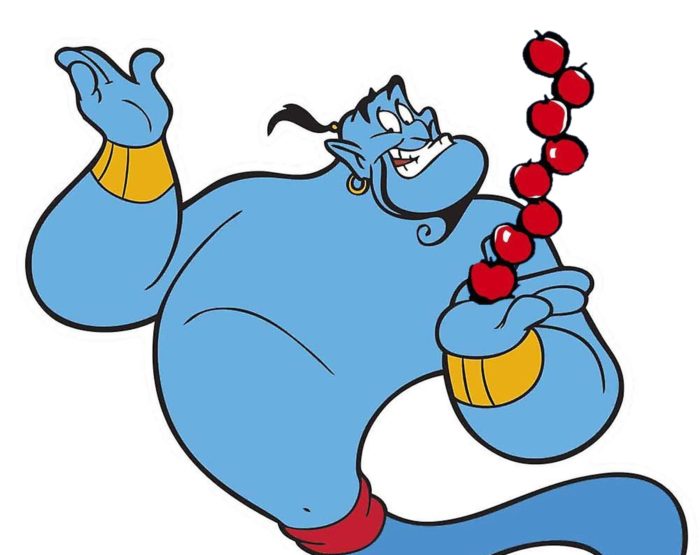 The Biggest Questions We Get
Two hours? From when? How often?
The 120-minute rule is a big and confusing one. Yes, you can book your first Genie+ reservation at 7 am. Assuming you've already purchased it for the day. And no matter whether you're staying onsite, offsite, or haven't even flown in for the day yet.
But you can't necessarily book your second reservation at 9 am. You have to wait until 120 minutes after park opening. So chill a bit, or book your first reservation to be used pretty quickly after park opening if you want to avoid the confusion.
The 120-minute rule doesn't end there. Any time you make a Genie+ reservation, you can only make another reservation when:
You use that most-recently-made reservation
OR 120 minutes pass after making your reservation
Whichever comes first. Not both. Either/or.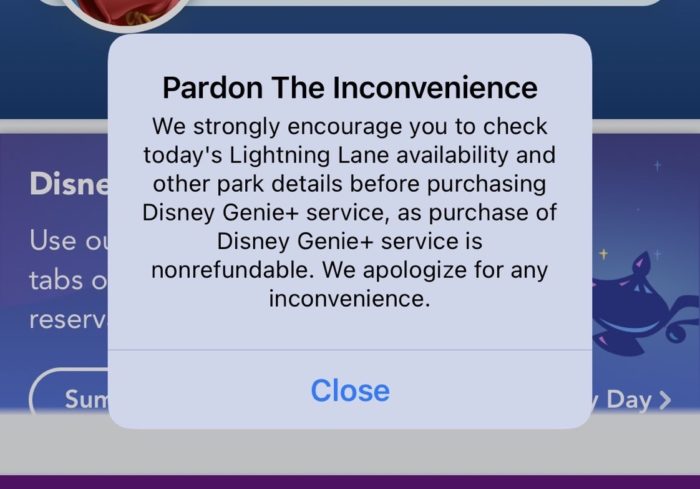 Stacking? What is This Stacking You Speak Of?
I'm glad you asked. I explained this so many times that I got good enough to do it on video instead of over and over again live or in writing. So check out the most popular episode of our TouringPlans Teaches – "What's Stacking, Precious?"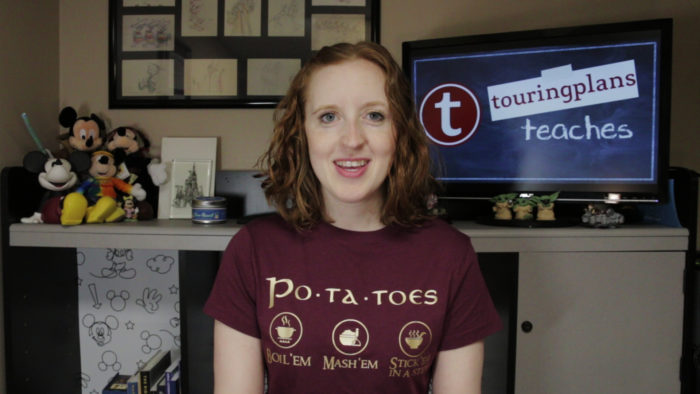 Is It Worth It? Should I Purchase?
Ah, here's where things come down to some personal preference. Can you save significant time with Genie+? Sure, under quite a few circumstances and in every park. Is it worth the hassle and the (unpredictable) cost? That depends a lot more. Here are Becky's suggestions for whether you and your party might edge more toward purchasing or more toward not purchasing:
You might want to purchase if:
You like non-park mornings and evenings full of attractions (stack 'em up!)
You like park hopping and want to avoid crowds in your second park (stack 'em up!)
You don't have many dining reservations or other schedule constraints, like naps, to work around
You're already spending a lot of money on vacation, and this seems like just another thing to add in
You value time more than money
You're visiting Hollywood Studios or Magic Kingdom
You don't mind having a flexible schedule depending on when you get Genie+ return times
You might want to avoid purchasing if:
You like to rope drop and then relax the rest of the day
You prefer mid-day breaks or have to leave the parks early
You have a big party that makes individual Genie+ costs multiply quickly
You value money more than time
You're visiting EPCOT or Animal Kingdom
You want to plan how your day will flow in advance
None of these are hard-and-fast rules. Consider them nudges in one direction or the other.
What About This Variable Cost?
What about it? I've spent the past week coming up with every logical hypothesis for the pricing model that Disney is using for Genie+ cost. And day by day, the prices get released and knock each logical hypothesis off of my list.
Tied to 1-day ticket price? Nope!
Weekdays/Weekends? No Way!
Rough correlation to predicted crowd level? Absolutely Not!
And more …
So what is Disney doing? I have no clue. At this point I'm pretty sure they're spinning a roulette wheel. I kid, I kid. It's been a week, and Disney is very obviously testing things out. They're raising the price when it doesn't make sense. They're dropping the price when it doesn't make sense. And they're trying to figure out who is going to buy it.
If you're trying to plan in advance, here are my VERY ROUGH GUESSES that I would use for budgeting purposes only:
Low crowd days: $18-$20 per person, plus tax
Medium crowd days: $21-$23 per person, plus tax
High crowd days: $25ish per person, plus tax
And this would only apply now through the end of the year at best. Then we'll see what Disney does.
Our friend and boss Len says it best:
Genie+ pricing model: pic.twitter.com/bIXlqtU4It

— Len Testa (@LenTesta) October 18, 2022
Genie+ By The Numbers
Not the numbers you're thinking. All of those analysis and prediction numbers are in the next THREE posts today. These are other fun numbers!
We have a whopping 60 articles about Genie+ or Genie on the blog. That's a lot of words.
Our TouringPlans Teaches series about Genie consists of six videos, with a combined 103,314 views and over 10,850 HOURS of watch-time. That's a lot of people watching me gab about Genie. It also shows just how much people think they need to learn about all of the little details.
We've gathered over 1.2 million unique attraction/return time/book time combinations. We're averaging collecting almost 4,000 of these return times each day! That's a lot of data that can tell us when you can expect to return to an attraction based on when you book a reservation for it.
We have 6,296 recorded Genie+ or ILL wait times from the past year. Those recorded wait times cover every possible attraction, crowd level, and hour of the day. The attraction with the most recorded ILL waits is Rise of the Resistance, with 369 recorded waits in the Lightning Lane. The attraction with the most recorded Genie+ waits is Big Thunder Mountain Railroad, which has 311 recorded waits in the Lightning Lane.
Thanks for sticking with us through all of the twists and turns that Genie has thrown our way. We'll keep updating you with data as we get it. Make sure you stay tuned the rest of today for updates to all of the Genie+ data – availability, attraction time savings, and park-wide average savings!