Genie+ and Lightning Lane Now Announced for Walt Disney World and Disneyland
Last week, we had predictions of how queue management would be handled in the future at Walt Disney World. Today, we've got a bit of a glimpse about what the near future will hold as Disney announced Genie+ and Lightning Lane. Here's how these will work.
At this point, Disney will not be limiting standby queues — if you want to wait in line, get in line and wait. What Disney is now offering are two options where, for a fee, you can avoid time in line.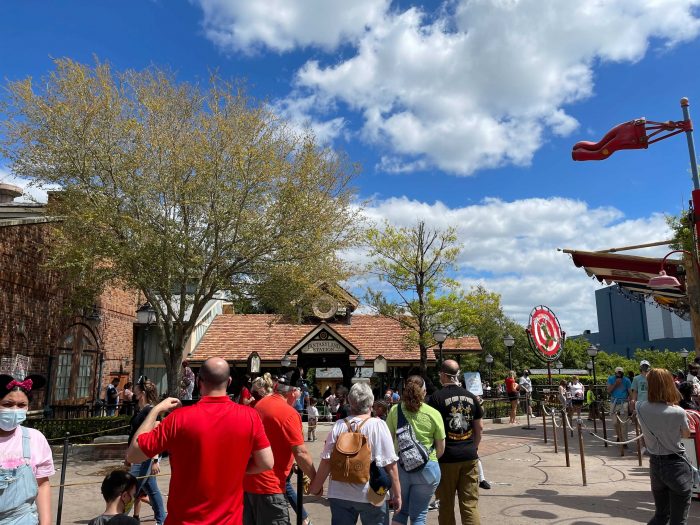 The first is Genie+, and if you're familiar with MaxPass at Disneyland, or have previously used FastPass+ at Walt Disney World, this will have a bit of deja vu. For $15 per person per day at WDW and $20 per person per day at Disneyland, you can book 'ride reservations' for select attractions. When your time comes up, you proceed to the ride and wait in a much shorter "Lightning Lane". You can hold one reservation at a time, and as long as you keep using your passes (or having your time slots expire), you can add new ones throughout the day, pending availability. Genie+ will be available for many, but not all, attractions at all four Walt Disney World and both Disneyland theme parks for that flat fee.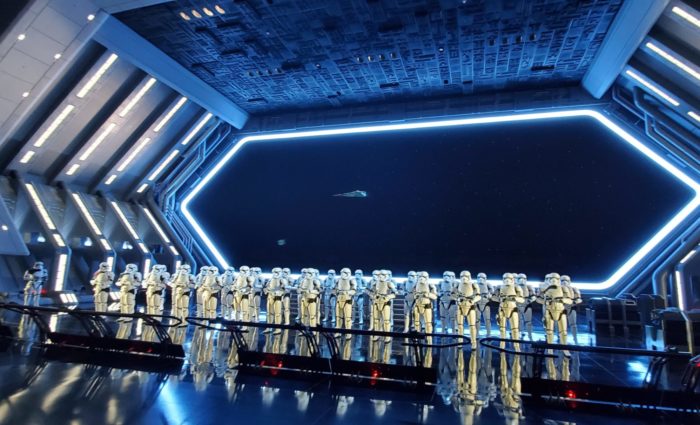 For high demand attractions in each park, they will not have the option to book a Genie+ reservation under the flat fee. Instead, they'll offer an a la carte service. This will be an immediate FastPass, essentially, for a flat fee. That fee? Disney hasn't released official prices yet, but the rumors we're hearing are prices between $4 and $24 per person for that single attraction, and a maximum of two a la carte purchases per day. We expect that certain rides that tend to be highly in demand (looking at you, Rise of the Resistance and Flight of Passage) will be at the higher end of the scale, especially on high crowd level days, while the "lesser" attraction (think, Test Track for now), will be on the lower end of the scale, especially on low crowd days.
By purchasing this a la carte offering, it essentially provides VIP "scheduled" access to an attraction. Slinky Dog has an hour wait on a hot summer afternoon? Maybe it is worth it to pay $8 per person in your family to skip the line. Don't want to get up at 7 a.m. to try and snag a boarding group for Rise of the Resistance? That extra sleep would be worth $25 per person to me.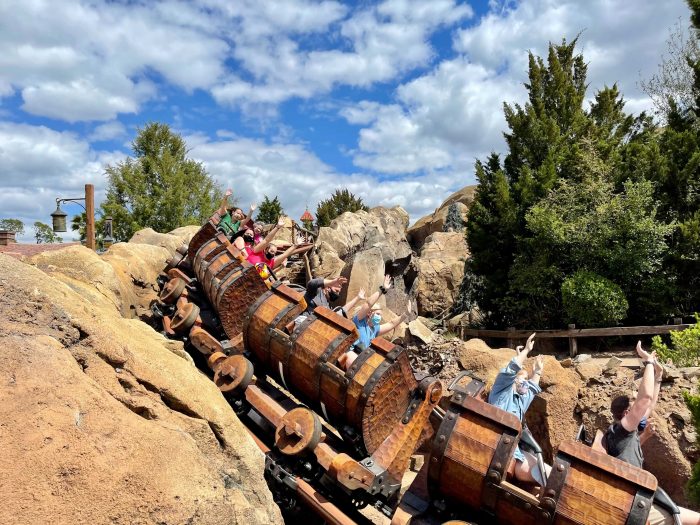 Here's the attractions we expect will be a la carte, although this has not yet been confirmed by Disney and is subject to change:
Magic Kingdom: Space Mountain and Seven Dwarfs Mine Train
EPCOT: Test Track and Remy's Ratatouille Adventure
Hollywood Studios: Rise of the Resistance and Slinky Dog Dash
Animal Kingdom: Flight of Passage and Kilimanjaro Safaris
We're just getting the first details now, and we don't expect to see these officially roll out until the 50th celebration on October 1, 2021.
Disney has also dropped some hints about "regular" Genie being a tool that can assist you with planning your day with forecasted times, a "plan" that you can "tour" the parks, and more. You can read Disney's full announcement here. And for no reason in particular, you can read what a TouringPlans subscription provides here.
What are your thoughts on Genie+ and Lightning Lane? Let us know in the comments.