Unheralded Dining Gems: Sanaa
In my previous article in this series, on The Wave…of American Flavors, I gave a resoundingly positive review of The Wave's menu while reassuring those with unadventurous palates (or fears of organic cuisine) to put their concerns aside, and just give The Wave a chance. In the hierarchy of adventurous, Sanaa has firmly entrenched itself above The Wave, and may actually be a bit too much for some Walt Disney World guests. I would strongly encourage readers to give it a try even if the menu doesn't sound like it contains items they'd typically try, as the cuisine has consistently been among some of the best we've had in all of Walt Disney World.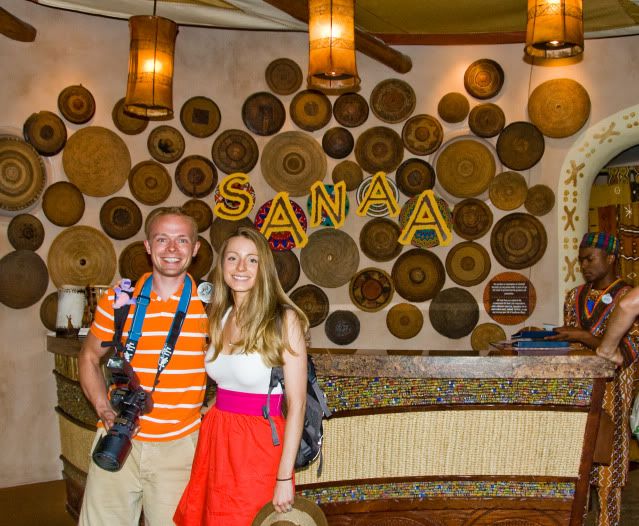 Located at Kidani Village at Disney's Animal Kingdom Lodge, Sanaa is away from the hustle and bustle of the rest of Walt Disney World, secluded amongst the savanna. On our first trip to Sanaa, almost as soon as we were seated, we witnessed two Zebras, ahem, demonstrating some aspects of the "circle of life" that you typically don't see in Disney animated films. I'm sure the zebras were oblivious to the patrons inside of the restaurant, but their activities in a way foreshadowed the edgy cuisine we were to experience. As someone who documents even the insignificant minutiae (seriously, I have photos of the First Aid Station signs over by the Odyssey at Epcot) of our Disney vacations through photos, I opted against capturing that Kodak moment. However, that really has nothing to do with whether or not you should experience Sanaa. (Just a funny story I thought was worth sharing; I mean, can you imagine the families sitting at the window tables explaining this to their kids?!)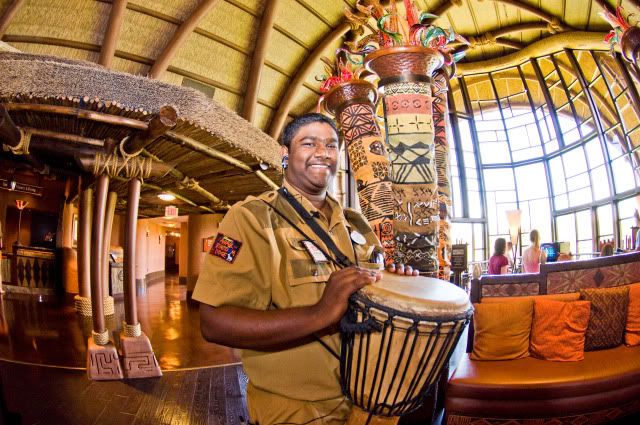 The real edge at Sanaa is the menu. As with a lot of menus, and I don't mean this in a negative way as I understand the importance of quality marketing, I think a lot of the text is window-dressing. For example, if you enjoy more conservative meals, you may see the heading, "African Cooking with Indian Flavors" and dismiss-out-of-hand everything within that category. If you look a little deeper, you'll see one of the items is a N.Y. Strip Steak. While its preparation with Chutney may not be the most conventional, a good steak is a good steak, and from what I've heard, this is an excellent steak.
We've been to Sanaa at both lunch and dinner, and have yet to have a single menu item that was anything less than excellent. "Bland" is a word that is most definitely not in Sanaa's vocabulary, as every menu item titillates and captivates the palate. Sarah has tried a couple different varieties of the sustainable fish, which obviously changes daily. It has always been flavorful and prepared with the the perfect dressing accompaniment. I would never have expected an African restaurant to do fish so well, but my real world experience with African restaurants is admittedly quite limited (for some odd reason, there aren't exactly oodles of them in Indianapolis). Sanaa also does African wines and beers, albeit with a very limited selection on the beers, fairly well, and you'd be remiss if you ordered a domestic beverage. Desserts at Sanaa are also not to be missed, as they also feature Sanaa's unique, but excellent, flavors and presentation.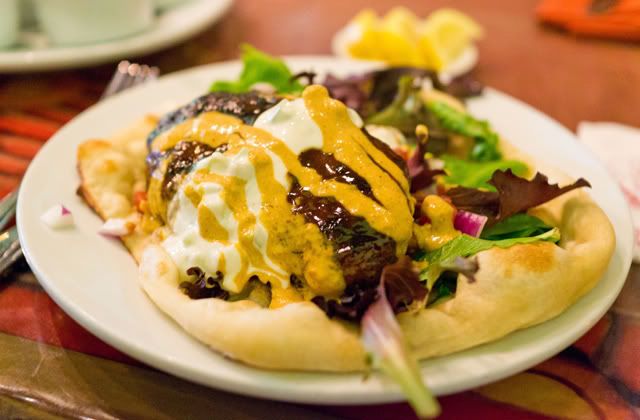 Last time we visited, our server brought out a complimentary Indian Bread Service. Bread is something I would not typically order as an appetizer because most restaurants provide reasonably decent bread complimentary, but this bread has me re-thinking that position. The bread was amazing, unlike anything I've had at Walt Disney World (move over, Le Cellier pretzel bread!), and the sauces, particularly the Cucumber Raita were addicting. My favorite dish is presently the lunch menu's Grilled Lamb Kefta. Between the deliciously grilled lamb and the out-of-this world Cucumber-Yogurt Raita, my taste buds were singing (seriously, I actually think I heard their faint acapella version of "Now is the Time"). It's only 9 am as I write this, yet I just drooled on my keyboard reminiscing about that delicious dish. At only $12.49, this Kefta was only slightly more expensive than a Quick Service meal, and it was decidedly more delicious and unique!
The next time we go to Sanaa, which I assure you will be very soon, I'm seriously considering blindly just pointing to a menu item when it comes time to order. Our success there with delicious cuisine has been unprecedented, and I'm beginning to think I might like just about anything on the menu if I give it a chance. If you think you might be interested in experimenting with a different type of cuisine, and don't want to break the bank on something you may not like, without reservations, I recommend taking a break from Animal Kingdom at lunch some day–or going after you finish all of Disney's Animal Kingdom by lunch!–for Sanaa.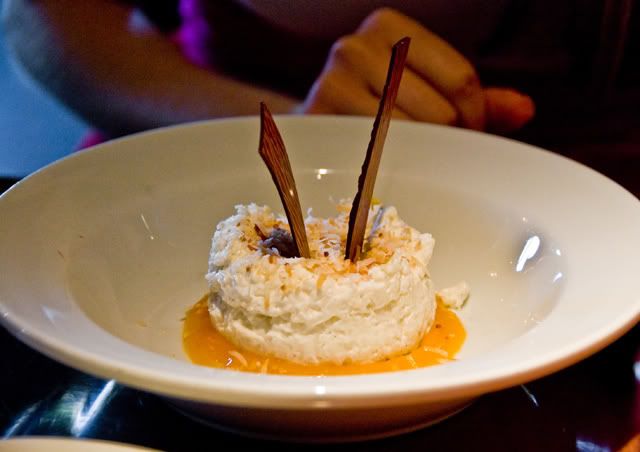 Speaking of reservations, thanks to a combination of its menu and location, Sanaa almost never is crowded. This can be great when you want a great place to eat at the last minute, want to avoid the typical crowds of restaurants, or just want to enjoy the delightful ambiance of a window table without the wait that typically entails at more popular locations like Coral Reef and California Grill.
As you have probably gathered by my gushing over the restaurant, it's one of my favorite places to eat at Walt Disney World, and probably the most unheralded gem of them all. It represents the pinnacle of menu creativity, flavor, and yet somehow is still a good value! While it may not be for everyone, if you look at the menu and even think there are a couple items that might appeal to you even a little bit, I highly encourage you to give it a try.
Have you tried Sanaa? Think I'm right on the money or "insanaane" with my glowing review? If you haven't tried it, do you have any plans on making the trek out to Kidani Village to give it a shot? Let us know your thoughts in the comments!