Magical Dining Month Offerings at The Edison
Magical Dining Month, an Orlando-area event, runs from August 23 to September 30, 2019. At participating restaurants, for $35 per person, you can enjoy a three-course prix-fixe dinner. Although Disney-owned restaurants do not participate in this, many third-party restaurants at the Walt Disney World resort do. One restaurant that is participating this year is The Edison at Disney Springs.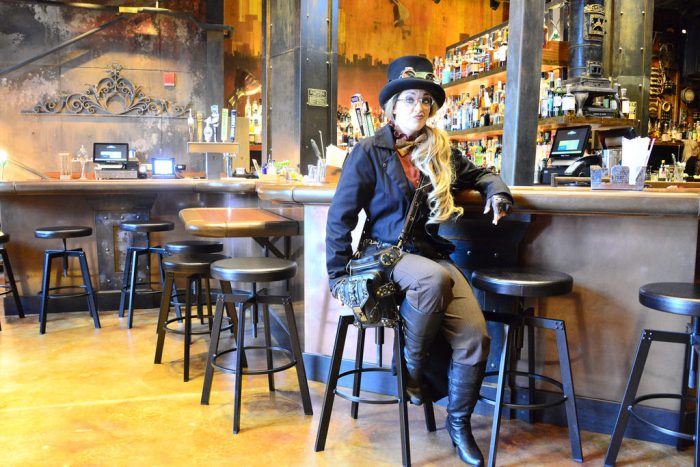 Here's what you can find on the Magical Dining Month Menu.
Appetizers (choose one)
Greek Salad (romaine, cucumber, tomato, feta cheese, kalamata olives, red onion, pepperoncini, dolmas)
Deviled Eggs (Central Florida farm raised eggs garnished with crispy potatoes and speck)
Delicious Duo of Tomato & Mozzarella (Florida-grown tomato, fior di late mozzarella)
Entrees (choose one)
Old Fashioned Meatloaf & Gravy (applewood-smoked bacon, spicy ketchup glaze, mashed potato, mushroom gravy, green beans and carrots)
Organic Tomato Soup and Gooey Grilled Cheese (fontina, muenster, gruyère, alpine swiss, buttered sourdough)
Anchor Steam Bear Battered Fish & Chips (battered cod fillet, house-made fries, tartar sauce)
Desserts (choose one)
Gelato (vanilla, chocolate, strawberry, orange sherbet, or lemon sherbet)
Banana Split (vanilla, chocolate, or strawberry gelato topped with whipped cream, chocolate chips, toasted walnuts, marshmallows, and sprinkles)
Old Fashioned Milkshake (Select from vanilla, chocolate or strawberry topped with whipped cream, chocolate chips and cherry)
Have you taken advantage of Magical Dining Month specials in previous years? Excited about what this year has to offer? Let us know in the comments.