Magical Dining Month Offerings at Morimoto Asia
Magical Dining Month, an Orlando-area event, runs from August 23 to September 30, 2019. At participating restaurants, for $35 per person, you can enjoy a three-course prix-fixe dinner. Although Disney-owned restaurants do not participate in this, many third-party restaurants at the Walt Disney World resort do. One restaurant that is participating this year is Morimoto Asia at Disney Springs.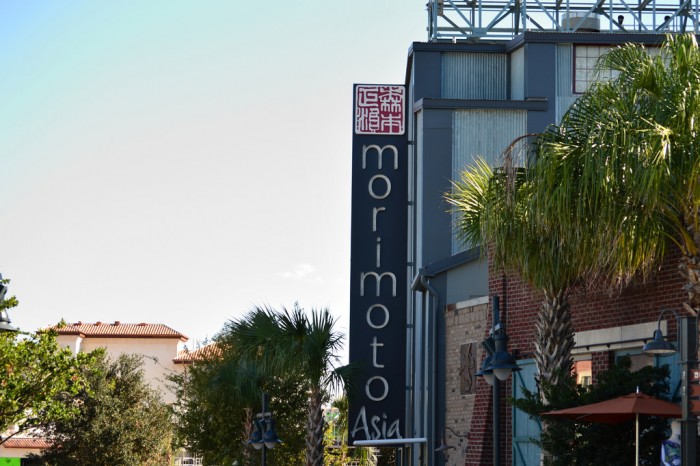 Here's what you can find on the Magical Dining Month Menu.
Appetizers (choose one)
Sashimi "Mizuhiki" Salad (bourbon soy seared tuna and kona kanpachi)
Grilled Gem Lettuce Cesar Salad (jasmine tea smoked chicken, roasted sesame caesar dressing)
Crispy Soft Shell Crab Bao (house-pickled kimchi mayo, lettuce, cucumber)
Bluefin Toro Tartare (house-pickled kimchi mayo, lettuce, cucumber) — $9 extra
Entrees (choose one)
Seafood Miso Hot Pot "Ishikare Nabe" (lobster, crab, mussels, shrimp)
Ginger Soy Braised Veal Osso Buco (japanese style risotto, katsuo-bushi, crunchy garlic chili)
Sweet + Sour Pork Katsu (shishito peppers, sweet mochi rice)
Morimoto "Buri-Bop (Korean-style yellowtail rice bowl, served in a hot clay pot, finished with egg yolk, prepared tableside) — $12 extra
Desserts (choose one)
Banana Lumpia "Turon" (roasted pineapple, spiced chai milk tea, tapioca pearls)
Kaffir Lime Creme Brûlée (yuzu sorbet, yuzu caramel)
Vietnamese Coffee Parfait (coffee jelly, fior di latte gelato)
Have you taken advantage of Magical Dining Month specials in previous years? Excited about what this year has to offer? Let us know in the comments.