Uva Bar — Better Know a Restaurant
It remains the case that the Disneyland Resort parks are closed for the time being, so we wanted to take a deep dive into one of our favorite places you CAN visit, Uva Bar at Downtown Disney for this bonus installment of our "Better Know a…" series.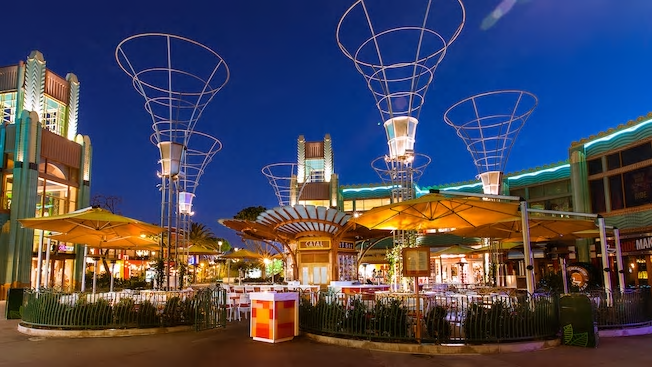 What is Uva Bar?
Uva Bar is an open-air lounge and restaurant located smack dab in the middle of the action at Downtown Disney. While it does have a full menu, it works particularly well as a place to grab a cocktail or a quick bite.
Where is Uva Bar
?
Uva Bar is near Catal Restaurant (with which it is affiliated — they are both Patina Group properties). Walking from the esplanade, it will be about half way to the Disneyland Hotel, right in the middle of the walkway. It's one of the more visible spots in Downtown Disney; you won't be able to miss it.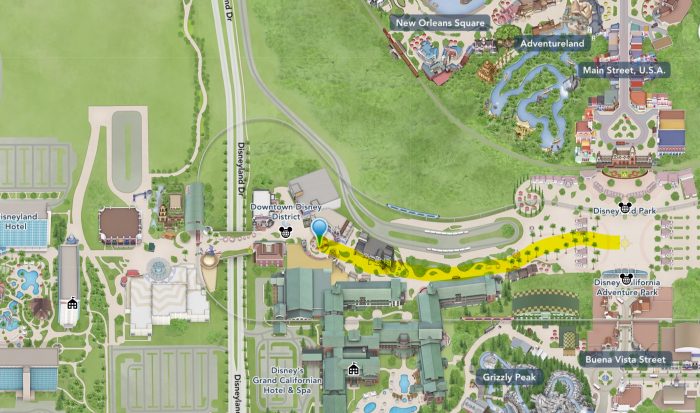 What You Need to Know About the Menu at Uva Bar
The menu at Uva is straightforward, featuring sandwiches, salad, and several appetizer dips, most of which have a Mediterranean flair. There is an extensive cocktail and craft beer menu, and there are several wines available by the glass, highlighting that the food, while good enough, isn't the primary draw here.
What the Dining Experience Is Like at Uva Bar
While it does have a menu that would permit you to have a proper meal, it really excels as a lounge. When the weather is nice, it's also one of the best places to just sit and take in the atmosphere and relax. While there is a kids' menu, it's really an experience that caters to adults.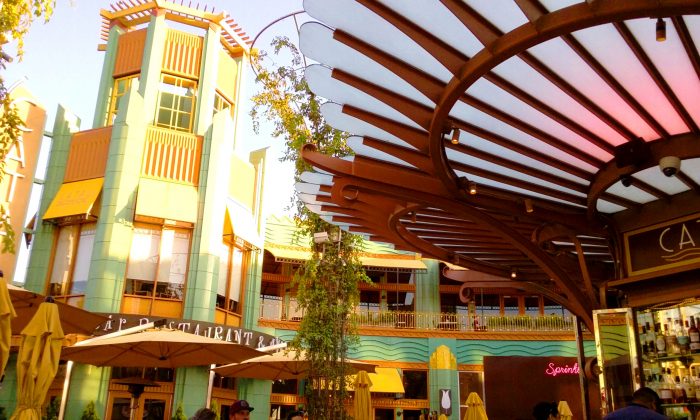 What are Some Items to Target at Uva Bar?
The appetizers tend to be some of the stronger menu items.  For those looking for something heavier, the fish tacos with citrus coleslaw and chipotle aïoli are excellent.
What You Need to Know About Accessibility for Uva Bar
Uva Bar is fully accessible and should not present any unique challenges for visitors in wheelchairs or ECVs.
Does Weather Affect Uva Bar
?
While most of the bar and dining area are covered by large shade umbrellas, it is an entirely outdoor restaurant. Many of the seats can probably tolerate a light drizzle without serious problems, but actual rain is going to leave you wet.
What is a Good Time to Visit Uva Bar?
Because of its popularity as a place to grab a drink, Uva doesn't necessarily follow traditional restaurant traffic patterns, with people visiting both in the afternoon and evening as well as meal times. Lunch and shortly thereafter tends to see the lightest crowds..
Are you a fan of Uva Bar? What's your favorite dish? Let us know in the comments!